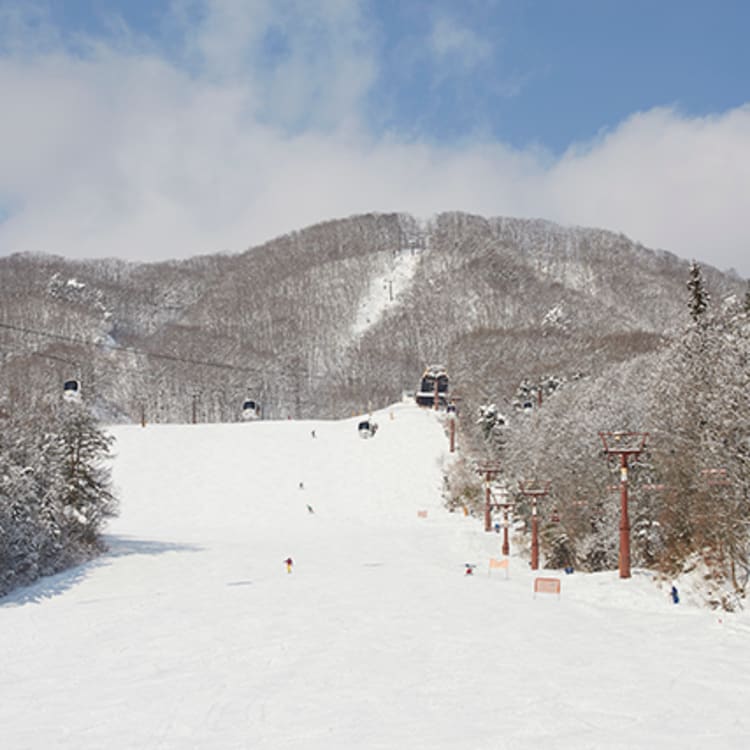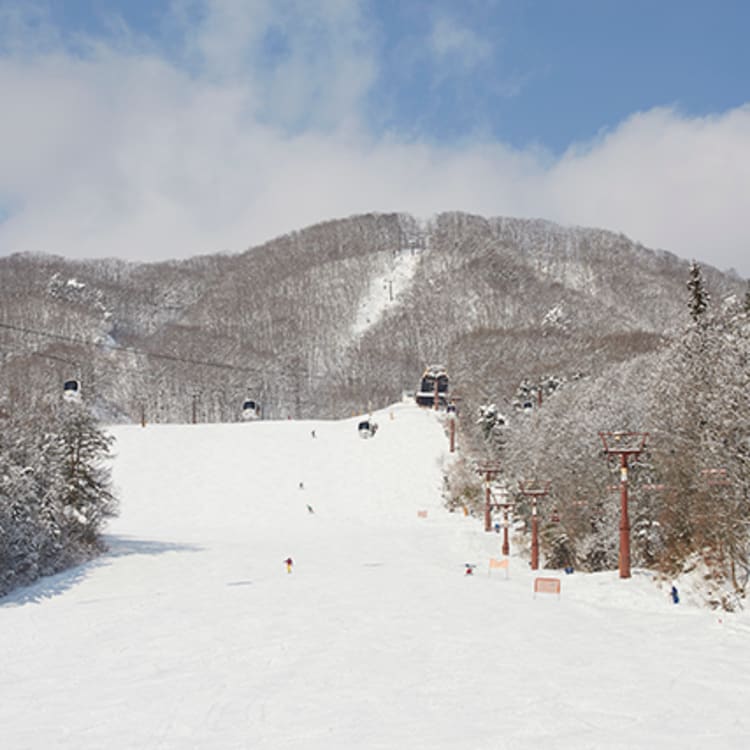 GUIDE
Skiing in Nagano (Nozawa Onsen, Hakuba)
by JNTO on 11 September 2018
For skiers and snowboarders, Nagano Prefecture – just a few hours from Tokyo – is a convenient option when it comes to hitting the slopes. Nagano is home to dozens of resorts dotted mostly to the north of the prefecture, ranging from intimate family-oriented fields, to massive multi-mountain complexes reminiscent of those in the European Alps.
Situated on part of the famed "Japanese Alps", the mountains of Nagano have been popular for winter sports since it hosted the Winter Olympics in 1998. Hakuba hosted events like alpine (downhill, super G, and combination) and nordic (ski jump and cross country), while Nozawa Onsen hosted the biathlon events.
Hakuba is the largest and most well-known resort area popular with international visitors and hence are more able to cater to English-speaking guests, while locals like to visit the much smaller Nozawa Onsen for a less touristy vibe dotted with traditional Japanese inns. Overall, both areas still offer the same high-quality experiences for skiing, hot springs, and of course, local food and drinks.
Hakuba caters to all ability levels – great for first timers who want to relax and learn a new sport without any pressure. It has a diverse nightlife, ranging from quiet pubs, to live music performances and dance clubs. Comprising 9 resort areas, there are over 200 ski runs accessible via a network of 135 lifts. In addition to the different trails, exceptional powder and some of the longest vertical skiing in Japan, you can enjoy snow rafting, snowmobiling, heliskiing, as well as snowshoeing.
The most popular resorts are Happo One (the largest in the area with 32 lifts), Hakuba Goryu, and Hakuba 47 – tickets to Hakuba 47 are about 5,000 yen and give access to all lifts on Goryu as well. The Hakuba Valley Ticket gives you access to all the resorts at 6,000 yen for a one-day ticket, and shuttle buses get you around the various resorts.
Nozawa Onsen is a lot smaller, as it comprises just one ski resort with 21 lifts (4,800 yen for full day). It's also considered the birthplace of skiing in Japan when it was introduced in 1912. The ski resort features 50km of slopes (including one with a vertical drop of 1,085m), and is mainly catered to either beginners or advanced skiers and boarders. Unlike Hakuba, off piste skiing is forbidden.
As its name suggests, Nozawa Onsen is a hot spring village dotted with plenty of traditional Japanese inns (as well as small family-run minshuku homestays) that offer a well-deserved post-ski soak. Nozawa Onsen is famous for its collection of 13 public baths called sotoyu – these are all free to visitors, and maintained by the villagers since the Edo period. The largest of the sotoyu is Oyu, which is housed in a beautiful wooden building at the centre of town.
On January 15th, the village celebrates the Fire Festival – one of Japan's biggest fire festivals – to celebrate good harvest, health, fortune, and a good ski season.
Ski season in Nagano is generally from end November to early May.
Dining in winter in Nagano
Nagano is famous for its soba, and the ski villages in Hakuba and Nozawa Onsen have excellent restaurants with English-friendly service where you can sample local soba dishes.
Toji soba is a perfect respite after a hard day on the slopes – this variety is unique to the region and is a fun, communal meal. Sit around a large nabe pot filled with a stew of seasonal vegetables, then steep your noodles – which are in a bamboo ladle – in the broth to absorb the flavours.
Nagano also serves tomikura soba, a semi-translucent noodle made from plant fibres and is surprisingly elastic. The strands can be paper thin with an al-dente bite – and is a great carbohydrate for breakfast before heading up the ski-lifts.
Another Nagano specialty is Shinshu beef, which is luscious and juicy because the cattle are fed fermented feed containing apples. It can be enjoyed as steak, sukiyaki or shabu-shabu.
Nozawa Onsen is known for its oyaki (stuffed dumplings) stuffed with nozawana (pickled leafy green).
Locals are proud of their sake traditions in the mountains, as the purity of the snow melt ensures a high-quality brew each season. The rice is grown locally and each sake has a distinct taste from the slight variations between the rice strains. Gaku is a particularly strong brew available in Hakuba village – but beware of the 20% alcohol content.
Getting to Hakuba and Nozawa Onsen
Nagano Snow Shuttle offers up to three shuttles daily to from Tokyo airports to five ski ski resorts – Hakuba, Nozawa Onsen, Myoko Kogen, Madarao Kogen, and Shiga Kogen.