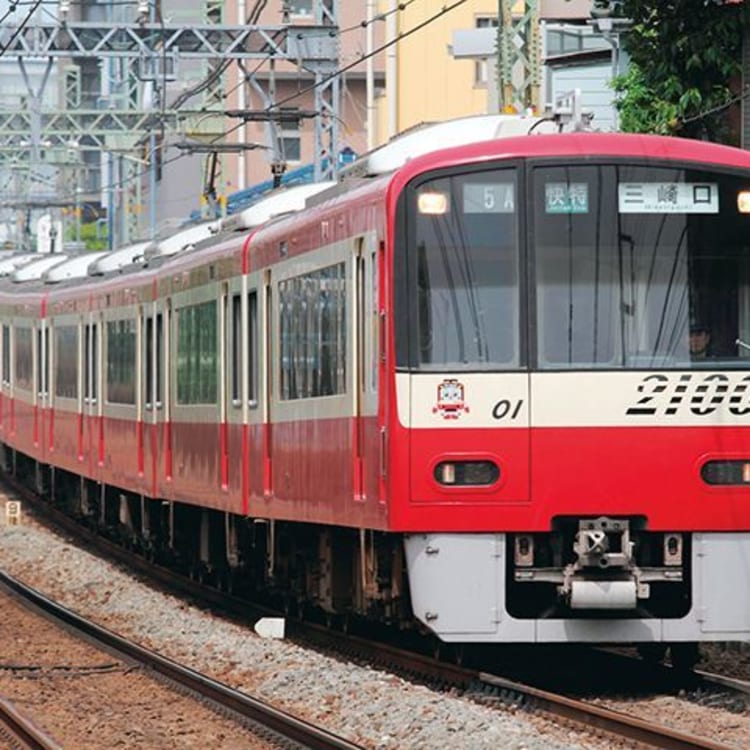 GUIDE
Travel in Japan with Ease: Discount Passes for Visitors
by JNTO on 26 June 2018
Japan is famous for its efficient transportation, so it's no surprise that it is in the top ten for the best public transportation system in the world. Although it's very reliable, it can be overwhelming because of the many ticket options available. All discount tickets are strictly for non-Japanese passport holders only, so always have your passport with you for verification purposes.
For ease of travel on all trains and buses, consider getting an IC card (like Suica or Pasmo) from any train station or bus depots – it's a pre-loaded card (with an amount of cash of your choosing) that allows you to tap in and out of stations quickly at any city in Japan, and can also be used for purchases in places like convenience stores.
It can get very hectic if you're travelling to Japan during peak season, which usually falls on Golden Week (April/May), Year End, and Obon (August) when many Japanese make use of these holidays to travel.
---
From Tokyo International Airport (Haneda Airport)
Welcome! Tokyo Subway Ticket
If your plans only involve travelling within the Tokyo area from Haneda Airport, this ticket includes a one-way or round-trip travel between Haneda Airport International Terminal and Sengakuji station, including unlimited rides on all Tokyo subway lines for up to three days.
A passport must be presented when purchasing the ticket from the Keikyu Tourist Information Center on the second floor of Haneda Airport International. The prices are as follows:
24 hours – 1,200 yen (Adult), 600 yen (Child)
48 hours – 1,600 yen (Adult), 800 yen (Child)
72 hours – 1,900 yen (Adult), 950 yen (Child)
24 hours – 1,500 yen (Adult), 750 yen (Child)
48 hours – 1,900 yen (Adult), 950 yen (Child)
72 hours – 2,200 yen (Adult), 1,100 yen (Child)
Refer to this Tokyo Subway Map to help plan your Tokyo itinerary. To get an idea of famous places you can travel to in Tokyo, visit Keikyu's website.
---
From Narita International Airport (Narita Airport)
N'EX Tokyo Round-Trip Ticket
The fastest way to travel between Narita Airport and Tokyo, this round-trip ticket lets you save at least 33%. The Narita Express (N'EX) train operates from Narita Airport directly to major stations in the Tokyo metropolitan area (Tokyo Station, Shinagawa, Shibuya, Shinjuku, Ikebukuro, Omiya, Yokohama, and Ofuna) every 30 minutes.
Available year-round, you can only purchase the ticket in Japan from any JR ticket office at Narita Airport. Valid for 14 days upon initial use, adult tickets (12 years old and older) cost only 4,000 yen while child tickets (aged 6 to 11) cost 2,000 yen. Each ticket is limited to one person, but you can buy multiple tickets as long as the validity doesn't overlap.
Seat reservations are not necessary, however, you have to give up your seat if it was reserved by someone else. To feel at ease, you can reserve a seat upon purchase.
For more information, visit JR East.
Keisei Skyliner & Tokyo Subway Ticket
If you're arriving at Narita Airport and travelling within the Tokyo area for a few days, this ticket lets you travel on the fast and convenient Keisei Skyliner from Narita to Tokyo, including unlimited rides on all of Tokyo's subway lines.
Choose between a one-way or round-trip ticket with up to 3 days' validity. You can purchase the ticket voucher online or at H.I.S. Travel Agency, or Changi Travel Agency in Singapore up to 20 days in advance. Upon arrival at Narita Airport, exchange the voucher for your ticket at the Skyliner Ticket Counter or Keisei Ticket Counter. The voucher is valid for six months from the date of sale. The prices are as follows:
24 hours – 2,800 yen (Adult) 1,400 yen (Child)
48 hours – 3,200 yen (Adult) 1,600 yen (Child)
72 hours – 3,500 yen (Adult) 1,750 yen (Child)
24 hours – 4,700 yen (Adult) 2,350 yen (Child)
48 hours – 5,100 yen (Adult) 2,550 yen (Child)
72 hours – 5,400 yen (Adult) 2,700 yen (Child)
A one-way ticket is valid for travel on the Skyliner from Narita to Tokyo, or vice versa. Visit Keisei's website for more.
---
Welcome to Tokyo Airport Limousine Bus Multi Voucher and Return Voucher
Don't want to deal with the train system? For fuss-free travel from Narita Airport to Central Tokyo and vice versa, just hop on an Airport Limousine bus. The buses – equipped with free Wi-Fi, charging ports, and recliner seats – stop at more than 70 destinations within the Tokyo area, including several major train stations and numerous hotels. It includes a hotel pick-up service, and you can check-in up to two luggages per person.
Tickets can be purchased at the Narita Airport Limousine Bus Ticket Counter (with cash or major credit cards) or from selected Japan travel agencies in Singapore (H.I.S, JTB, and Changi). Tickets are valid for 14 days from the date of purchase or exchange.
Airport Limousine Single Voucher Round-trip
Adult: 4,700 yen (normal fare 6,200 yen), Child: 2,250 yen
Airport Limousine Multi-Voucher Round-trip (2 round-trip tickets)
Adult: 8,000 yen (normal fare 12,400 yen)
The multi-voucher gives you the options of two roundtrip tickets, one-way tickets for four, or four rides for a single customer.
For bus routes, pick-up points, and other information, visit this website.
---
JR TOKYO Wide Pass
The JR Tokyo Wide Pass (formerly the JR Kanto Area Pass) is a discounted rail pass for three days of unlimited rides within Tokyo and the surrounding Kanto region, including shinkansen and limited express trains, for only 10,000 yen for adults (12 and older) and 5,000 yen for kids (6-11 years old).
The pass covers the whole of Tokyo, including both Narita and Haneda airports, and the surrounding seven prefectures. It's ideal for a weekend trip to famous spots such as Nikko's World Heritage Sites, Izu, Yokohama, Kamakura, GALA Yuzawa's ski resort, and even Mt. Fuji.
The Tokyo Wide pass is not valid on Tokaido Shinkansen and JR buses.
You can reserve a seat prior your travel at any JR ticket office or online at JR East Train Reservation website. This brochure details the different train lines you can use. There are special promotions with this ticket, so visit this website for more.