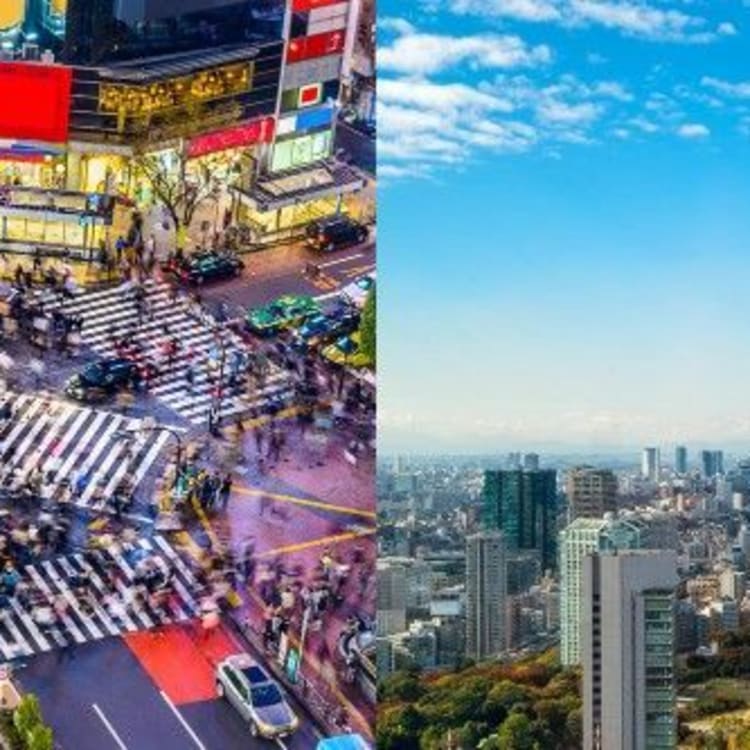 STORY
3 Hidden Spots in Tokyo for Those Who Want to Understand Japan Deeply
by JNTO on 02 September 2019
New and good hidden spots for those who have become too familiar with the usual sightseeing spots! Enjoy Tokyo on another level by trying out the soul food of the city- "Monjayaki" at "Monja Street" and travel back to the nostalgic times at "Shibamata High Color Yokocho Alley & Toys Museum", etc.!
Enjoy "Monjayaki"- Tokyo's Local Gourmet at "Tsukishima Monja Street"!
"Monjayaki" is a kind of pan-fried batter. It is a local food in Tokyo with flour mixed in broth with cabbages, pork, cherry shrimps, and fried vegetables, etc. This dish is loved by the locals and recognized as a "food for everyone" in Tokyo. Tsukishima is a downtown at where Monja restaurants thrives- along the 450 meters long shopping street in the west side of the train station.In this vicinity, there are more than 50 monja restaurants, thusgiving the street its nickname of the "monja street".

© Tokyo Convention&Visitors Bureau
Monjayaki usually comes at JPY 1,300 for 1 to 2 persons. Nearby the Monja Street is a Kannon statue and Kachidoki Bridge, an Instagrammable spot with illumination at night, making your visit even more worthwhile!
Tsukishima Monja Street (Tsukishima Nishinaka Dori Shopping Street)
Address: 1-8-1-103, Tsukishima, Chuo-ku, Tokyo
Access: Right at exit 7 of Tsukishima station, Tokyo metro subway Yurakucho-line, Toei Oedo line
Indulge in the Largest Indoor Amusement Park in Japan, TOKYO JOYPOLIS!
TOKYO JOYPOLIS at Odaiba is the largest indoor amusement park in Japan with over 20 attractions such as roller coaster, haunted mansion, and many other adventurous ones. It also has a game floor with crane games and Purikura photo machines, along with an attractive projection mapping show…visitors can be entertained for a whole day!
Moreover, it has an observatory restaurant with a panoramic view of Tokyo Bay and Rainbow Bridge. It is highly recommended for couples and families. "DECKS Tokyo Beach" is a shopping area within the 3rd to 5th floors of the same building, so it is certainly a great hidden spot to spend an enjoyable day at!
TOKYO JOYPOLIS
Address: DECKS Tokyo Beach, 3/F – 5/F, icchome, 6-1, Odaiba, Minato-ku, Tokyo
Access: 2-min walk from "Odaiba Kaihin Koen" station of Yurikamome line, or 5-min walk from Tokyo Teleport Station of Rinkai line
Business hours: 10:00 a.m. – 10:00 p.m. (last admission 09:15 p.m.)
Get to Know Old Japan's Sweets and Toys at Shibamata Haikara Yokocho Alley & Toys Museum
Asakusa, Kagurazaka, Fukagawa, Shibamata are some of the famous downtowns in Tokyo. The walk through these areas is simply enjoyable as these places bear reminiscent remains of the historical houses and shopping areas.

© Tokyo Convention&Visitors Bureau
Shibamata is especially well known as the stage of the Japanese movie series "It is tough being a man" and manga comics "This is the Police Station in Front of Kamari Park in Katsushika Ward". From the station, along the Taishakutensando approach is a stretch of sweet rice cake andyakitori chicken skewer grasp-and-go food shops which attract a lot of visitors.
"Shibamata High Color Yokocho Alley & Toys Museum", which can also be found along the street, is a spot to enjoy an nostalgic, reminiscent taste of the Showa times of Japan.
The ground floor is themed as an old town with lovely, old-time sweets and variety good available for sales at only 20 or 30 Japanese yen.Walking further, you will discover an old toy shop with Otedama small bean bags and water guns. The Toys Museum is on the upper floor, while it is only opened on Saturdays, Sundays, and holidays.
You can even find arcade games and TV games here and some of them are available for you to play!There is also a theater corner showing old-time advertisements and movies.
Shibamata Haikara Yokocho Alley & Toys Museum
Address: 7-3-12, Shibamata, Kassai-ku, Tokyo
Access: Approx. 1 min from Shibamata station (Keisei line) towards Taishakutensando approach
Business hours: 10:00 a.m. – 7:00 p.m.
*Occasionally close on Tuesdays (a few Tuesdays in a year), the Toys Museum is only open on Saturday, Sunday and holidays