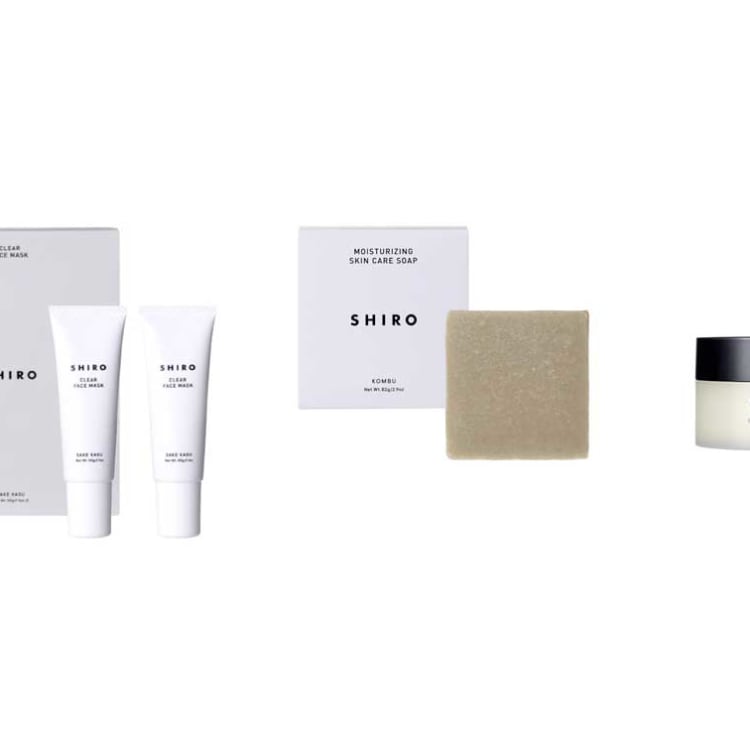 Story
Achieve glowing skin with Japanese skincare products
by JNTO on 30 June 2020
Japanese ladies are often lauded for their beautiful, glowing skin – part of the reason lies in their culture which includes certain centuries-old beauty tips, such as consuming skin-nourishing foods like seaweed and fermented foods, and drinking green tea. Another practice is soaking in an onsen (Hot Springs) – not only does it relax your muscles, onsen water is said to be incredibly beneficial to the skin if it is the right temperature and contains minerals which help rejuvenate the skin. For example, a saline onsen bath is nicknamed "water for beautiful skin" for its skin smoothing properties. After a good soak, it is common to have a skincare regime that centres around products that incorporate natural ingredients that are known to be beneficial for the skin.
You too can achieve beautiful skin with a regular skincare routine with skincare products used by Japanese women on a regular basis. Japan has a solid reputation for its quality cosmetic and skincare products – it is home to some of the most trusted brands we all know and use on a daily basis, after all. In recent years, a number of boutique brands have entered the scene, harnessing the power of uniquely Japanese ingredients like sake kasu (sake lees) and Gagome kombu (kelp) to help moisturise our skin.
Hokkaido-born cosmetic brand SHIRO focuses on skincare products that boast outstanding moisturising capability, using locally-sourced ingredients like Sake kasu from a historic sake brewery in Hokkaido and Gagome kombu (kelp) which is native to Hokkaido. It is said that Sake kasu is packed with amino acids with moisturising properties and a slightly sweet fragrance, while Gagome kombu is rich in fucoidan and alginic acid which help skin retain moisture. Their bestseller is the highly moisturising Sake Kasu Lotion, which appears to be easily absorbed into the skin – it is recommended to follow this up with a Serum and Face Cream for the best results. Their next most popular product, the Kombu Serum, has excellent moisture-retaining properties that firm up the skin. The fact that their brand is successful in the UK is a testament to its quality.
More skincare products are now using organic plants and herbs in their formulas, some of which are grown locally in Japan. These pesticide-free products are touted to be suitable for those with sensitive skin.
Chant a Charm's skincare products are claimed to be made with 100% made with 100% natural ingredients which include organic herbs like mallow, echinacea, and yarrow cultivated in their farm in Yamanashi prefecture at the foothills of Mt. Fuji. Their products contain plant essences with amino acids that moisturise and prevent dry skin while maintaining high water retention. The addition of mineral-rich hot spring water from Japan's Northern Alps adds to the light and moist texture of their lotions, making them easily absorbed by the skin. Keep your skin hydrated and healthy with their suggested basic 3-step skincare regime that includes cleansing with their Cleansing Milk or Washing Foam, conditioning with their Deep Moist Oil or Lotion Rich toner or Lotion R, and protecting your skin with Emollient Cream or Moisturising Milk.
Japanese drugstore Matsumoto Kiyoshi is a popular place for visitors to Japan to get a variety of cosmetics and skincare products. The drugstore, Matsumoto Kiyoshi also produces and sells its own affordable skincare line called Argelan, which uses organic plant-based formulas for their products. Using organic ingredients like rice bran, macadamia oil, chamomile, aloe vera, and shea butter as a base, their products are specially formulated to help skin retain moisture; in addition, they are scented with calming natural flowers and herbs. Their "cleanse, moisturise, and protect" skincare regime includes products like Moist Cleansing Oil fragranced with Sweet Orange and Eucalyptus, Skin Conditioning Mist Lotion scented with Tea Tree and Witch Hazel, as well as Moist Milk with the scent of Frankincense and Mandarin Orange.
The "Made in Japan" label for skincare products are highly sought after around the world for their innovation and high quality production methods. Tried and tested by women in Japan and around the world, you too can achieve youthful, glowing skin with these uniquely Japanese skincare products.