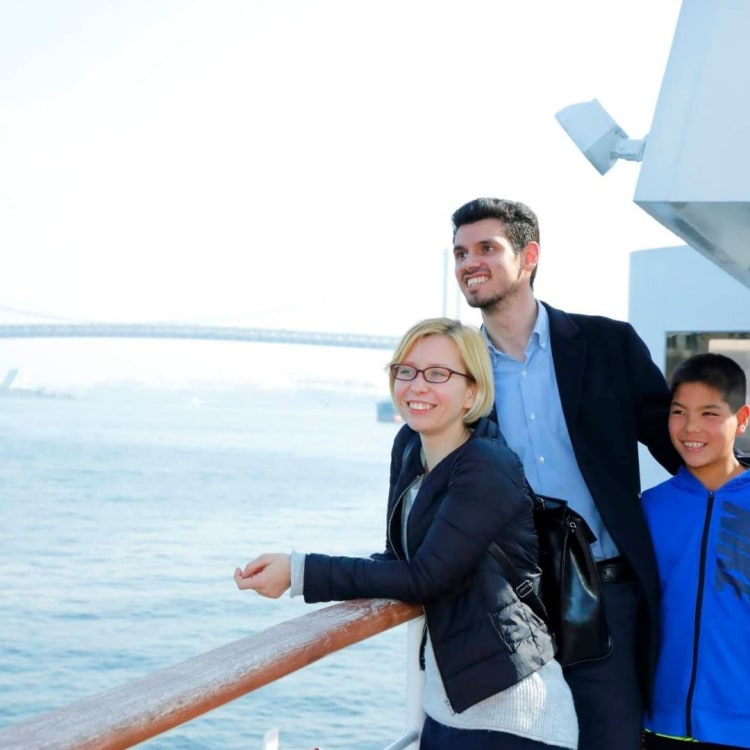 STORY
Introducing Foreign-Tourists-Friendly Tour
by JNTO on 29 August 2019
We all love to travel to Japan at some point in our lives. However, we are always held back because of, maybe, the language barrier and signs written in incomprehensible characters. Hence, it is much better to travel with someone, who understands the Japanese way, around to act as a guide or a translator.
However, you can still go to Japan alone without fear as every airport and train station nowadays has English signs.
Train announcements at the most famous tourist places are in both English and Japanese. Even at tourist attractions, there are brief guided tours when you need a native English speaker.
This guide is designed to give you information on resources that might help you during your Japan trip. Read on if you have never been to Japan and/or do not know how to speak Japanese.
No more getting-lost when sightseeing Tokyo or Kanto area
If you are travelling solo to Japan and tend to get lost easily even in your own country, this is the guide that is essential for you as it will reduce your possibility of getting lost in Japan significantly by helping you understand how their rail network works.
The comprehensive rail network often surprises first-time tourists to Japan. It may be extremely intimidating to look at Tokyo's metro map, but once you arrive you will rapidly understand how simple it is to navigate the system. Before you fly over to Japan, you can decide whether it is worthwhile to buy a JR Pass(JAPAN RAIL PASS). For moving around, you can use an app called "Japan Travel by NAVITIME". The app will then provide you with all the information you need to understand, such as the train line, platform, and the adjustments you may require for getting to your destinations.
JR Pass is one of the most known travel passes in Japan, enabling you to use almost JR trains from Kagoshima in southern Japan to the southern tip of Hokkaido unlimitedly.(Please note that the pass do not include some trains such as Shinkansen Nozomi and Mizuho.)JR East, JR West, JR Central, JR Hokkaido, JR Shikoku and JR Kyushu's multiple regional companies each has their own passes! As in Japan, they are owned by the privatized corporation-"Japan Railways (JR Group)".
The reason for them having their own passes is because Tokyo, Yokohama, Nagoya,Sendai, Sapporo, Kyoto, Osaka, Kobe and Fukuoka each has their own city subway networks that are connected to other railway systems which include some big names such as Tokyo's JR Yamanote Line, Osaka Loop Line and JR Shinkansen.
Let's take a look at the most tourist-popular Tokyo area and how you can navigate through their complex rail network to get to the sightseeing spots in town. Many of the main sightseeing places in Tokyo are within walking range of a station, in and around central Tokyo at least. Some lines even circle these regions conveniently, so look at the table below and it could just assist you to plan an ideal sightseeing day!
Let's use English guided free tour, which makes your trip smarter!
Would this be your first time in Tokyo and you are just about to book an expensive tour guide to show you around the city? No need to do so! Just get yourself a free tour guide in Tokyo(such as Tokyo Free Guide and Tokyo SGG Club)that will help you plan a fruitful and enjoyable itinerary . Some of them have predefined routes and tours to join in, while others are more flexible. If you are fortunate, you might even find a guide just to yourself!
Now, you must be wondering what a free tour guide is all about. Basically, there are Japanese individuals who volunteer to offer tourists a richer travel experience. They receive no payment, nor will they accept it, except that you have to provide them with lunch and any public transportation or entrance charge in return. They are at least bilingual, and you are matched with them by the organization.
Most of the volunteers are retired businessmen, housewives, or students who have a great understanding of Japanese history, etiquette, and culture, not just on Tokyo.They would even study what they do not understand in advance in order to help you better navigate. If you are interested in getting a free tour guide, here is an article that you can read on how to get one:https://japanbyjapan.com/blog/free-english-tours-japan
Easier sightseeing in Mount Fuji and Nikko Toshogu by Hato Bus Tour
If you come to Tokyo, what would you like to do? It is very likely that you will want to head out to as many places as possible but there will be not enough time to do it. So how do you make sure you can get to enjoy them in a short period of time?
One of the answers to this is signing up tours with Hato Bus Tour. This will allow you visit the sights of central Tokyo more efficiently as compared to taking the trains for the reason that you can catch the whole picture of the huge city in half a day or so.
Hato Bus is renowned for its bright yellow buses with a dove logo or hato in Japanese. It has been providing convenient and interesting tours to Japanese and foreign tourists in Tokyo for over half a century. There are also tours in English, as well as in Chinese. Tours with meals are also available. Over the past few years, foreign tourists have tended to disperse into more varied tourist locations visited by locals, such as cherry blossom spots in regional locations and regions where snowy landscapes can be seen, rather than visiting only significant tourist spots in Tokyo.
This is why Hato Bus Tour has introduced more courses of tour under its line. For example, they have made it available to arrange 1-day tour groups to visit world heritage sites such as Nikko Toshogu or Mt. Fuji. Head over to the Hato Bus website to discover more and perhaps join an interesting trip. If you are in Japan for the first time and wonder where to visit, the Hato Bus Tour is certainly one of the go-to for you.
HATO BUS
Information&Reservation:https://www.hatobus.com/v01/en
※Reservation of the Internet is until 4pm the day before the tour
Departs from:JR Hamamatsucho Station, JR Shinjuku station, JR Tokyo Station
This is unclear, and readers may not understand what you mean by 'modifications'.