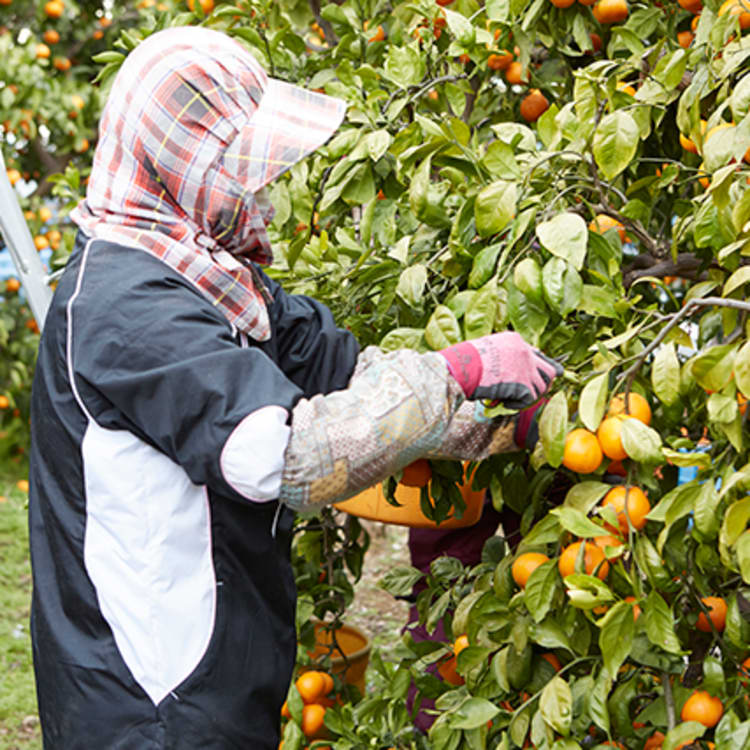 STORY
Izumi Crane Migration
by JNTO on 09 September 2018
Kagoshima is famous for its locally-sourced satsuma cuisine and it's traditional distilled beverages such as Honkaku-shōchū. However, there's another attraction worth experiencing while you're in Kyushu — the Izumi crane migration.
Every winter, Izumi becomes migration destination for over 10,000 cranes (tsuru) as they make their from Siberia — making it the largest crane migration site in Japan. Several species of crane migrate to Izumi including Sandhill, white-necked, Siberian, and Demoiselle cranes. However, it's the red-crowned crane that garners most of the attention. This is due to its increasing rarity and exalted status among Chinese, Japanese, and Korean cultures as a symbol of longevity, loyalty, and peace.
If you're a nature lover who plans on seeing the cranes, there's another experience you should consider during your time in Izumi — a farm stay. An Izumi farm stay enables you to experience the hospitality and delightful cuisine provided by a host Japanese family.
There are numerous farm stays available around Izumi, each with their own unique charm and culinary experiences. Depending on the farm stay you choose, you can experience traditional genmaicha tea brewing, soba making, mandarin orange harvesting, and even Izumi's famous "Izumi Oyako Steak Gohan," a donburi dish that includes locally-sourced chicken and eggs that are served raw.
If you're interested, check out the Izumi farm stays listed on the Izumi tourism website.
Where can you see the cranes?
The Izumi Observation Center is the prime destination to visit and get an up-close look at the cranes — that's because the center is situated close to their roosting grounds and features an observation deck that provides an undisturbed view of the landscape. Just a reminder — the best time to view the cranes is during the dawn hours when they gather before setting off to search for food.
If you want to see the cranes in a more leisurely manner, you can try booking at room at the Minshuku Shinsuurumitei, a traditional inn where many of its rooms have a great view of the roosting grounds.
If you want to learn more about the cranes, another interesting spot to visit is the Izumi City Crane Museum, which has plenty of educational exhibits and exceptional views of the cranes in their habitat.
For further detail regarding to Izumi City, Visit Izumi Navi below:
Traveling to see the cranes
The easiest way to see the cranes is by taking the crane sightseeing bus from the Izumi station's west entrance. The bus begins operation from 1 December 2018 through 30 February 2019 during the crane migration period. For more information on the bus schedule and pricing, visit the Izumi sightseeing bus website.
Izumi Observation Center
Migration season: from early October 2018 to early March 2019
Opening Hours: 09:00-17:00 daily
Entrance fee: Free, but there's a 210 yen fee to enter the observation tower