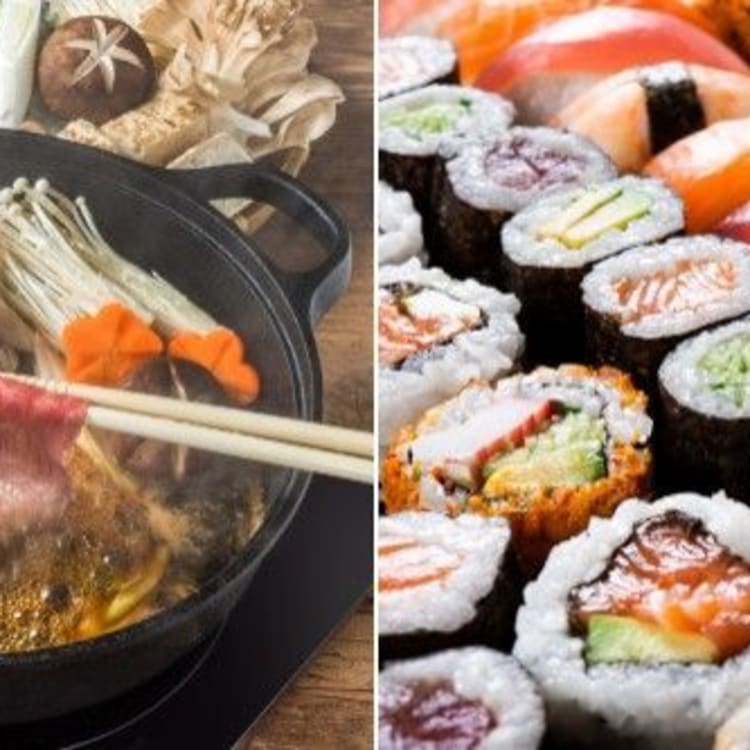 STORY
​Japanese Gourmet Good Value for Money from JPY 500!
by JNTO on 29 August 2019
Japanese food such as sushi and sukiyaki usually come at higher than average prices so it may be agreed that it maynot be possible to enjoy the same expensive dishes several times in one trip.However, there are still chain-restaurants with authentic set meals, sushi, and even Japanese barbecue at relatively cheaper prices starting from a few hundred yen! For instance, there are popular sushi-go-around bars, beef rice bowl chain restaurants, surprising offers of premium wagyu beef at cheap prices, and the recent hot talks: standing-room-only barbecue houses. This time, we are going to look at some great food which are absolutely good value for money!
Within JPY 500! The Attractive Breakfasts of the Rice Bowl Chain Restaurants!
There is a huge number of "rice bowl" chain restaurants in Japan serving beef rice bowl and tempura rice bowl (as named, with tempura on rice). Famous chains are like Matsuya (signature dishes: beef rice and curry rice), Yoshinoya (signature dish: beef rice), Sukiya (signature dishes: beef rice and curry rice), and Tendonya (signature dish: tempura rice).
Most of these chains serve Japanese set breakfasts at prices lower than JPY 500! Besides the Japanese traditional classics "one soup, three dishes" (miso soup, grilled salmon, natto beans, omelet rolls, with white rice), some of them even serve "morning luxury" like Shogayaki (stir fried pork with ginger) with egg/ raw egg with soy sauce, and a mini salad!
All-You-Can-Eat Sushi Go Around Bars- Simply Much More Just Sushi
"Sushi-go-around" bars are famous for serving sushi, the Japanese classics, at reasonable prices; lately, these bars also serve special, great dishes with sea-fresh fishes, which can be compared with high-end restaurants!
Try "Sushi-Bar Numazuko Ginza 1st", the only sushi-go-around bar in Ginza Dori road, "Sushiro", and "Kurasushi", two famous chains - besides sushi, they also have a great variety of choices like ramen, fried chicken, tempura, and even hamburgers surprising at around JPY 300to 500 only! After your meals, you can also get desserts such as parfait, cream puffs, waffles, and "warabi mochi" (starch cakes).
"Sushi-Bar Numazuko Ginza 1st" also provides a 120-minutes limited all-you-can-eat with sushi, and a tremendous number of side dishes, miso soup, and desserts!
A5 Ranked Wagyu at Such an AffordablePrice!? Gourmet at Standing-only Restaurants!
Recently, standing-only restaurants are growing rapidly in Japan, and becoming trendy among youngsters and ladies.
Some are barbecued meat houses serve A4, A5 ranked black hair wagyu beef at unbelievable affordable prices! At "BBQ & Grills Jiroumaru", be amazed by more than 30 selections of A4, A5 black hair wagyu beef at only JPY 150 per cut!
Available parts and their prices vary, so beef lovers can check the "today's meats" tags inside the restaurant and order the freshest part at the best price accordingly. It also serves rare parts like beef tails and pelvic meats. The minimum order is one cut, so big eaters can satisfy your stomachs with assorted choices while small eaters can also savour the delicious beef at affordable prices!
Besides barbecued meats, there are also other standing restaurants serving shabu shabu, steaks, sushi, hot pots…more and more just keep coming. Find your favourite and be amazed!