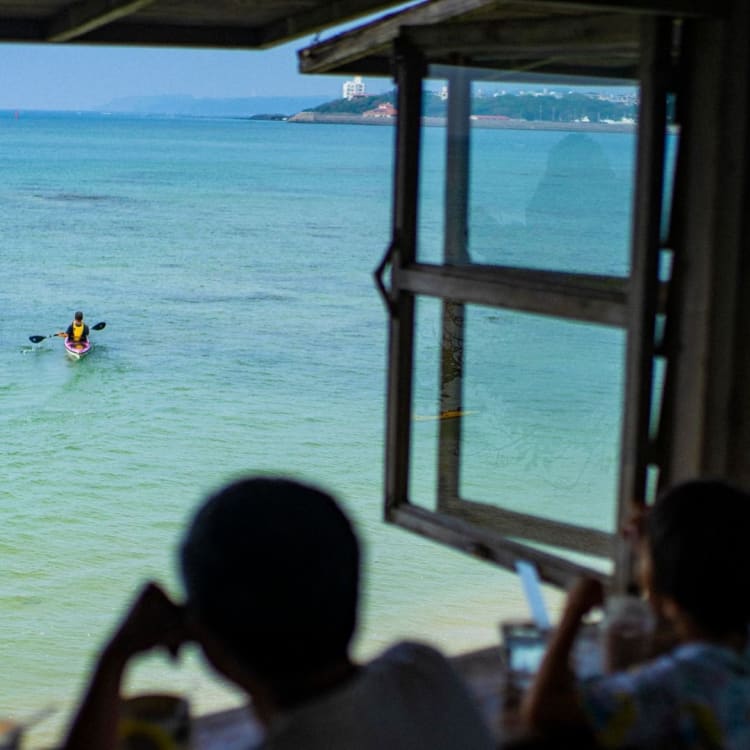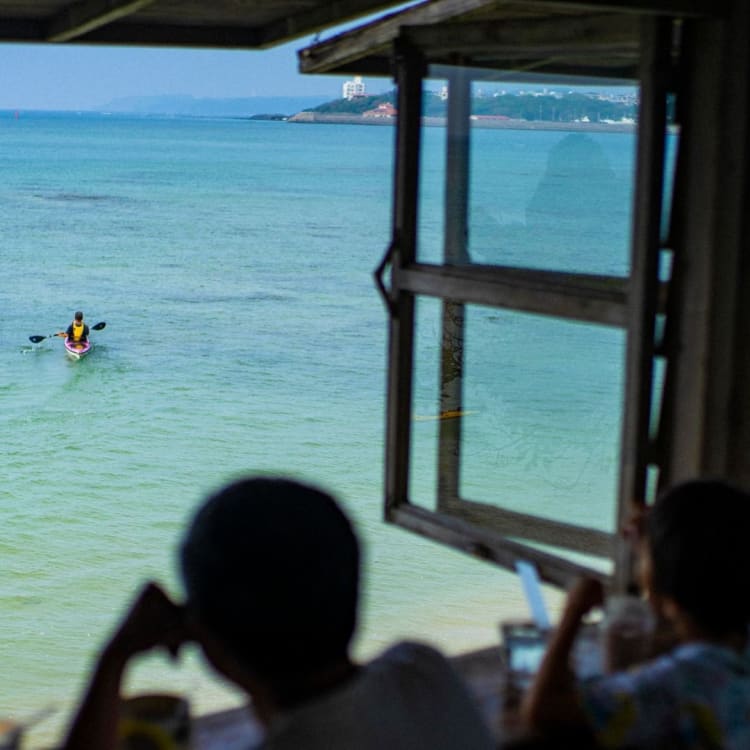 Story
Not too cold and not too hot! Okinawa is the perfect winter destination!
by JNTO on 24 December 2019
While people generally associate vacations in Okinawa prefecture with summer,
winter is a great time to take advantage of reasonably priced plane tickets
and lodging accommodations!
Popular scenic cafes that are often packed to the brim in the summer do not even
have lines in winter. Furthermore, it does not snow and you do not have to worry
about typhoons throwing a wrench in your plans like in the summer season.
Let's take a look at what makes this sightseeing location so special and different
from other parts of Japan during winter!
Save money while enjoying the beautiful weather
and winter sightseeing spots in Okinawa!
©OCVB
Okinawa's most popular season for sightseeing is summer, but travelling here in winter
will save you a lot on plane tickets and hotel accommodations! From mid-January to
February is usually when you will find the best deals. While Japan's domestic air tickets
from Haneda to Naha are generally between 20,000 to 40,000 yen in summer and
30,000 to 50,000 yen during Golden Week, tickets in winter are a mere 7000 to 15,000 yen each!

Hotels in this area are also quite expensive during the summer and Golden Week
at around 20,000 yen per night, but drop to a reasonable 10,000 yen per night
during winter. There are also plenty of vacant rooms, so it is relatively easier to
get reservations of your hotel choices. Prices tend to jump around the New Year,
weekends, and other holidays, so remember to check prices often to find the best deals.
The perfect weather for sightseeing and no worry about typhoons!
Okinawa's typhoon season can range from July to October, so travelling in
winter will help you avoid any troublesome weather. And while Tokyo's
average temperature in January and February is around 5 degrees Celsius,
10 degrees Celsius on a warm day, Okinawa's average temperature is around
17 degrees and can even climb into the 20-degree range, making it lovely
weather for sightseeing and even other outdoor activities.
©OCVB
You do not even need to bring a winter coat! The cherry blossom trees tend to bloom
at the beginning of January, so visitors can enjoy cherry blossom festivals throughout
the prefecture during their trip several months earlier than mainland Japan!
Recommended Winter Activities in Okinawa
Enjoy beautiful scenic views while enjoying a cup of tea!
We highly recommend enjoying the beautiful ocean views this scenic cafe has to offer.
The cafe tends to be filled to the brim during July and August, but it is quite empty in
winter, making it easier to enjoy the view without the crowds! We recommend the
breathtaking views Hamabe no Chaya in Nanjo City (a city near Naha, the capital
city accessible via a drive of about 40 minutes) has to offer.
This lodge-style cafe is right on the beachfront, so you can grab a counter seat
and revel in the beauty of Okinawa's coast!
Yama no Chaya Rakusui is a small mountain lodge-style cafe nestled between the trees in Nanjo City.
The traditional style cafe, Pizza in the Sky, boasts views of Ie island and Minna island
from Motobu (a city north of Naha). You will certainly want to enjoy Okinawa's clear
blue ocean views, so check these cafes out on your next trip!
Get up close with the whales from the end of December to early April!
Have you ever wanted to see the whales up close in their natural habitat?
This local activity is enjoyed by children and adults alike during its limited duration
from the end of December to early April. The reason you can only do whale-watching
during Okinawa's winter is because humpback whales take advantage of the warm
temperatures and gentle waves in this area during mating season. Whales blow air
through their blowholes to be able to breathe while they are deep under water.
As they bring their bodies to the water's surface, they flip their tails against the water
splashing it all around.
As such, this season is indeed perfect for viewing whales in their natural habitat up close!
The wind from the ocean can be quite strong and a bit chilly during winter,
so we recommend bringing items and clothing such as raincoats, towels,
non-slip sneakers to fend against being wet and cold, and carrying binoculars for viewing
the whales more closely. There are many companies that provide tours, including Cerulean Blue,
that require you to reserve in advance by phone or through their official websites.
Humpback whales can best be seen from the Kerama islands, located approximately
40 km west of Naha City. It is said that the whales appear most frequently near
the coast of Zamami island, the island which is popular among the Kerama islands.
We also recommend the coastal area around Ie island, about 9 km northwest of Motobu peninsula!
Enjoy diving and snorkeling in the middle of
winter with Blue Cave tours and mermaid swimming!
There are still plenty of activities to enjoy during winter in Okinawa! We recommend
diving and snorkeling, and mermaid swimming tour. One of such tour providers is SEA FREE.
Ladies can change into mermaid swimming suits and enjoy swimming between the shore and
shallows of the sea while having their very own video shoot. There are plenty of colourful
mermaid suits and accessories to choose from!
The Blue Caves are located about an hour from Naha City by car, in the caves around
Cape Maeda. The clear blue seas make this spot extremely popular for diving.
All tours have diving instructors, so even beginnings can feel at ease!