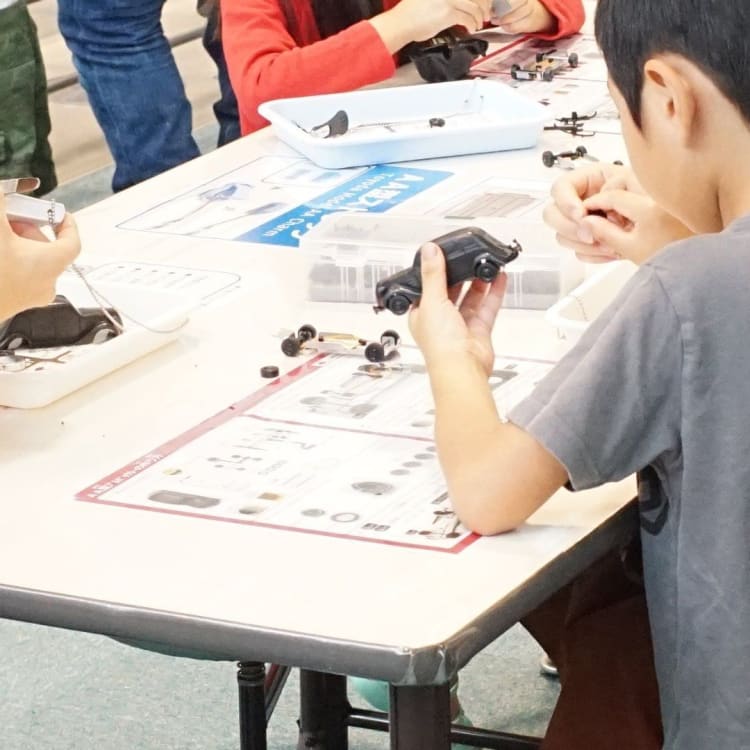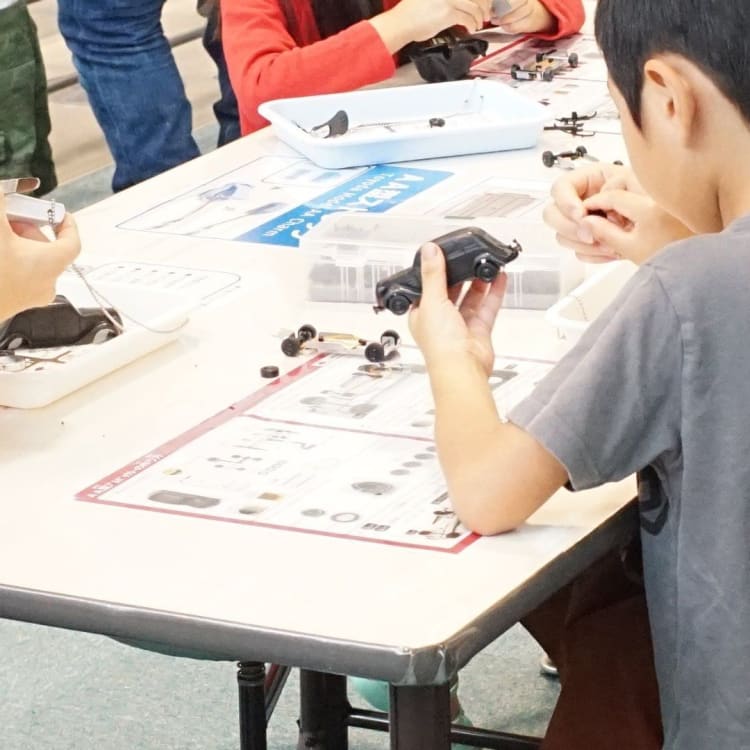 STORY
Playgrounds for grown-ups Recommended How-to-make-a ….. Tours!
by JNTO on 16 July 2019
Japanese ingenuity and attention to detail is famous throughout the world.
Have you ever wondered how their products are produced to such perfection in the factory? If you are tired of conventional shopping and scenery trips, maybe you should consider a unique brand experience tour to see how a famous product is made from start to finish. From small snacks to Toyota cars, Japan has a range of such tours that provide a completely different experience. It is also very educational and inspiring for children to learn how familiar things are actually made.

Singapore has its own factory tours such as Milo and Yakult tours where you can learn how these products are produced and packed in a streamlined, automated process. However, what we are introducing to you this time definitely fit in the "only in Japan" category!

We will be sharing the three most popular brand experience tours from different regions of Japan.If you happen to visit these areas, why not join one?
An industrial heritage
Toyota Commemorative Museum of Industry and Technology
Everyone knows Toyota Group, but do you know about how it came to develop its first products and how they are manufactured? If you are a fan of cars or the automobile industry or Toyota's history, this museum has everything you need to know.
Toyota Group established the museum in 1994, using the old Sako factory building of Toyoda Automatic Loom Works Ltd. (transferred from Toyoda Spinning & Weaving Co., Ltd.) dating from the decades before World War 2. Its mission is to teach the importance of "monozukuri" ("making things"), and inspire people to be "studious and creative". That is what drove Kiichiro Toyoda as he applied the technology from his father, company founder Sakichi Toyoda's loom-making business to making vehicles and founding Toyota Motor Corporation.
The museum exhibits broadly follow those two themes, textile machinery and automobiles. At the respective pavilions, you can learn about the development of the industry and its technology through dynamic displays. One of the must see exhibits in the Textile Machinery Pavilion is the first-ever Type G Automatic Loom which Sakichi Toyoda invented and a reproduction of the assembly line.
The Automobile Pavilion tells the story of the transition from loom making to cars from the first Model G1 truck in 1935, and an explanation of production technology.The replica of the 1936 Toyoda Type AA passenger car and the real first-generation Toyota Crown from 1955 are popular photo spots.
There are machine operation demonstrations of a circular loom, steam engine, and metal-working technology several times a day and the Waku Waku Experience Corner where children can use presses, drills and resin molds to make their own charms to take home.
Technoland, a collection of original playground equipment for children incorporating the principles and mechanisms used in textile machinery and automobiles, is a very popular exhibit. So on weekends, public holidays and during school vacations, entry is by ticket only and limited to 150 people per 50-minute session on a first come, first served basis.
Toyota Commemorative Museum of Industry and Technology
Address:1-35, Noritake Shinmachi 4-chome, Nishi-ku, Nagoya
Access:3-minute walk from Sako Station on Meitetsu Nagoya Line5-minutes from Nagoya Station by taxi
Operating hours:9:30 a.m. to 5:00 p.m. (Last admission 4:30 p.m.)
Real or fake?
Welcome to the food replica workshop!
We are sure that you have seen the amazing, ultra-realistic food replicas displayed outside virtually every Japanese restaurant to entice customers, but do you know how they are made?Gujo Hachiman in Gifu Prefecture is the hometown of Takizo Iwasaki, who made the first ever "shokuhin sampuru" of an omelette with ketchup out of wax. Today the area still produces about 70 percent of of the Japan's plastic food replicas. Sample Kobo's workshop offers hands-on experiences where visitors make their very own food replica!The building itself dates back 150 years and displays food replicas such as sushi, wagyu beef, fruit parfaits and ramen. You can also make your own replicas with prices starting at ¥900 (S$11.30) and purchase key-chain replicas from the souvenir section.
Sample Kobo
Address:956 Hachimancho Hashimotocho, Gujo, Gifu
Access:Take the Meitetsu Gifu bus bound for Hotel Gujo Kamihachiman and get off at Gujo Hachijo Castle Town Plaza, then walk for three minutes.
Operating hours:9:30 a.m.- 5:00 p.m. (Monday-Friday), 9:00 a.m.- 5:00 p.m. (Saturday, Sunday, public holidays, summer vacation period)
The sweetest factory in Japan - Shiroi Koibito Park
Do you know "Shiroi Koibito", Hokkaido's best-selling omiyage (gift) cookies?
Pretty much any Singaporean who has travelled to Hokkaido is familiar with the famous souvenir which is made of white chocolate sandwiched between two thin langue de chat biscuits.
But do you know that ISHIYA, the company making this Instagrammable cookies also has a theme park?
Why not embark on this delicious and sweet journey with everyone's favourite cookie at Shiroi Koibito Park when you visit Hokkaido! The park has just undergone renovation and has been organized into four different themes :See,Know,Taste and Experience, including one where you can see the production lines for this cookie and Baum cakes. You can even make your own Shiroi Koibito at the Sweets Workshop Dream Kitchen. After a tour of the park, you can rest and enjoy freshly made ISHIYA sweets at the café and restaurant. And last but not least, don't forget to grab some of your favourite sweets before you leave!
Shiroi Koibito Park
Address: 2-2-11-36 Miyanosawa, Nishi-ku, Sapporo, Hokkaido
Access: from Sapporo Station, take the bus to Otaru Station and get off at Nishimachi Kita 20 Chome
Operating hours:9:00 a.m. - 6:00 p.m.(Summer time)
※Some facilities up to 7 p.m