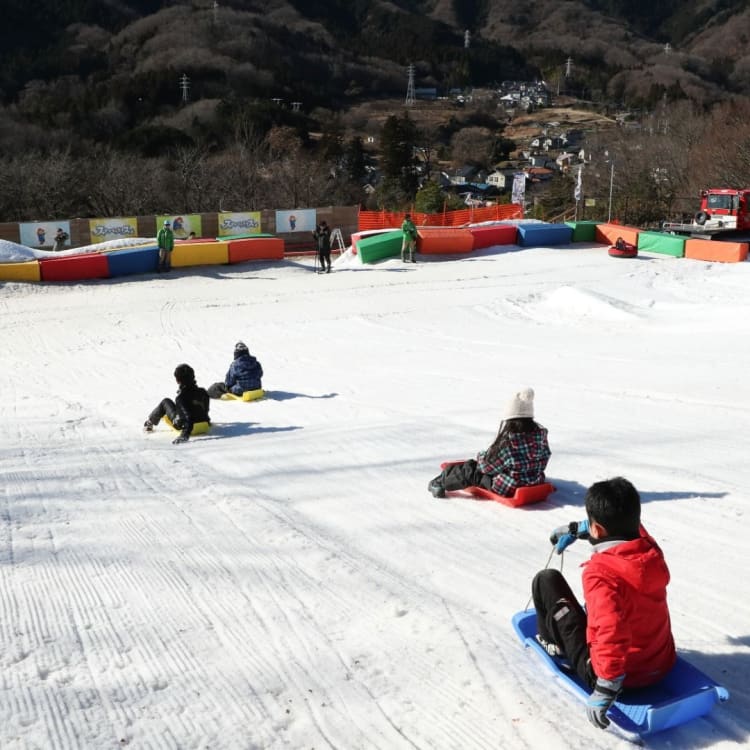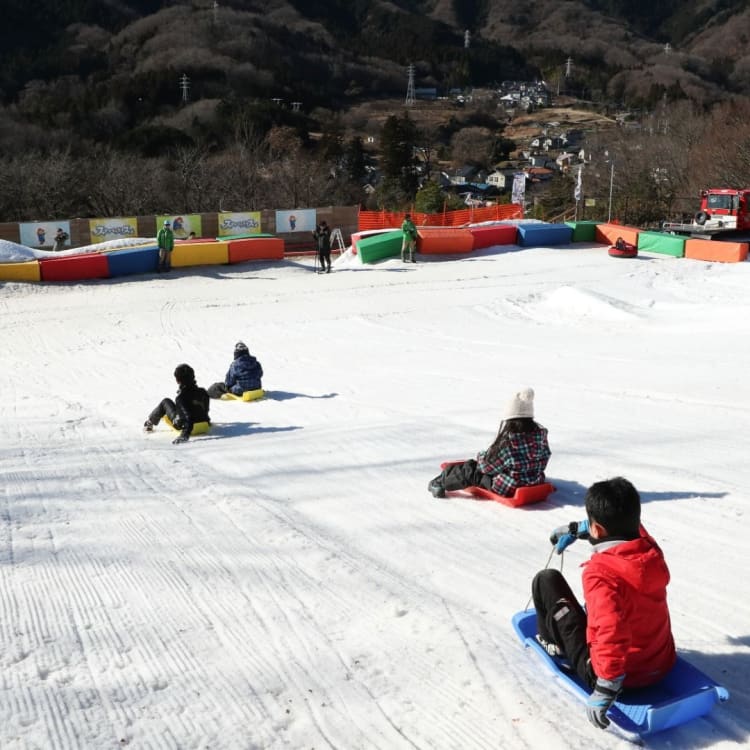 Story
Recommended Day-Trips & Excursions! Family-Friendly Spots for Snow Play!
By JNTO on 19 December 2019
Snow barrels down from the New Year to about mid-January, making coastal prefectures along the Sea of Japan reliable options for great ski trips. This is also the best season for you to crave for wonderful day-trip from Tokyo and for snow festivals.
If you are eager to have fun during this period, fill your schedule up with these recommended snow activities!
Checklist for Your First Time Skiing and Snow Play with Children!
To enjoy snow activities to the fullest, cold protection is vitally important.First,you should your thermal insulating inner wears, fleece roll-neck, and leggings ready. It is advisable to opt for water-proof jackets, or you may want to keep them from getting wet with the use of water-proof spray. Skiers should have gloves, neck warmer, and ski goggles.
Be mindful that sunlight in ski resorts is always blinding and humidity is extremely low that you may need sunscreen, lip cream and, moisturizer. Coveralls are excellent for kids from 0 to 4 years old for snow protection, separate pieces are, on the contrary, great for kids above the age of five for less struggles when they visit the toilet.
The Suitable Snow Resort for Skiers of all Levels, and Children!
"Ski Resort Minakami Norn" (Gunma)
Ski Resort Minakami Norn is a ski resort with easy access from Tokyo and its nearby prefectures. "Snow Land" is filled with fun activities like riding on snow strider, snow slider or snow racer and, building of snowmen. The 40-metre snow escalator which is similar to a moving belt brings your children much fun, so they can spend more time enjoying sledding and tubing.
Surely you can bring your own sleds, or you can simply rent one here for free. A childcare facility (by reservation at least a day in advance) is also available. You could also bring your children to "Restaurant Troll" with the options of kids menu and a specialty crepe.
Ski Resort Minakami Norn
Address: 479-139, Terama, Minakami-machi, Tone-gun, Gunma
Access: 20-minute free shuttle bus from Joetsu line Minakami station (no reservation is needed) or from Joetsu Shinkansen Jomokogen station (reservation before 3:00 pm on the previous day)
Opening period: 20th December 2019 – 31st March 2020
Climate-Controlled Snow Amusement Park for Safe Indoor Snow Play
Tokyo Asobimare (Hachioji, Tokyo)
Climate-Controlled Snow Amusement Park for Safe Indoor Snow Play
Tokyo Asobimare (Hachioji, Tokyo)
You can get to "Tokyo Asobimare" directly from the south exit of Keio Horinouchi station. It is a climate-controlled indoor playground for children with educational toys, go-carts, and trampoline. It also has a "Snow Town", an area with a concept of snow play for the young ones to enjoy throughout the year under a comfortable apparent temperature of about between 18 and 20 degree Celsius. Here you can rent long boots for free, so you do not need to prepare anything. Nursery rooms and a food court are also available, making this snow spot a great destination for families to spend a whole day long.
Tokyo Asobimare
Address: 2nd Floor of Bia Nagaike (new complex) 2-1, Bessho, Hachioji, Tokyo
Access: Direct access from Keio Horinouchi Station south exit
Opening hours: 10:00 a.m. – 7:00 p.m. (last admission at 6:00 p.m.)
Strictly Time-Limited Snow Events in Famous, Popular Amusement Parks (Kanagawa Prefecture)
During winter, there is a tremendous number of snow events in famous commercial facilities and popular amusement parks from January to February, which is time-limited.
For instance, in "Lake Sagami Resort Pleasure Forest", the biggest snow play spot in Kanto area which is named "Snow Paradise" is opened only from 16th November 2019 to early March 2020. This spot has an amazingly long 50-metre slope for you to experience sled sliding with real speed! Equally popular are the "Tubing Park" with a slide right in front of a forest, and its snow mountains for making snowmen and for snow battles!
In "Grinpa", an amusement park at the second station (nigome) of Mt. Fuji, has opened a skating court. What you need to pay is the rental fee of your skating boots, and you can enjoy the whole skating experience for free (admission fee is still required for entry into the amusement park)!
Do not miss out these fun snow events throughout Japan!