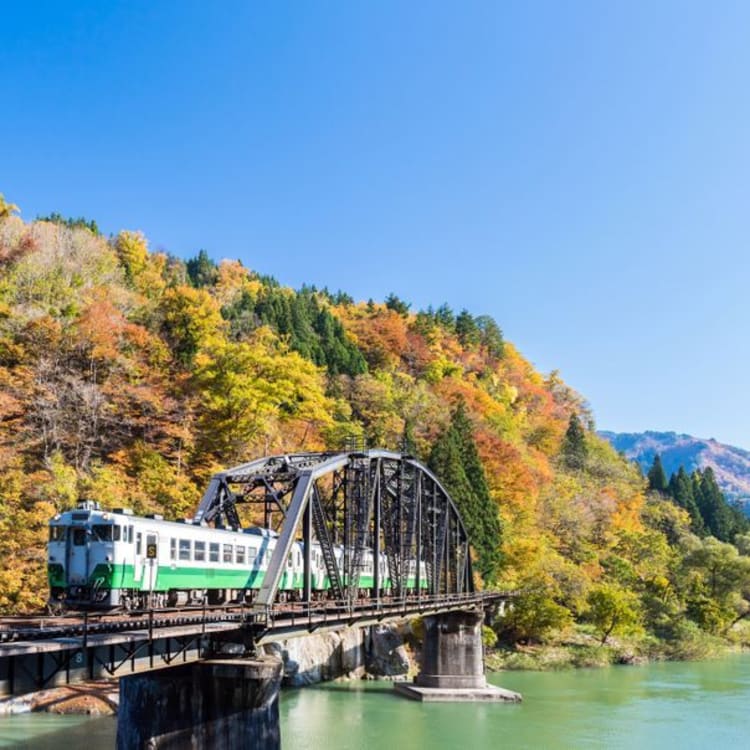 STORY
Transcending your Trip in Japan! The Better Transportation Means
by JNTO on 30 August 2019
When travelling in Japan, transportation is undoubtedly the most important part.
To tour around visiting spots efficiently, public transports like trains, buses and taxi with personalised services are good choices that never go wrong; yet, there are much more to choose from like sightseeing open top bus, sightseeing boats for dining with spectacular night views, rickshaw running through secretive small paths with a taste of history and detailed stories backed up by the rickshaw pullers…these are all interesting transports that can bring doubled fun and a different taste to your trip!
Touring Around the Classics! "SKY HOP BUS", the Open Top, Double-Decked Bus for Hail and Ride
"SKY HOP BUS" is an open top, double decked bus that is higher than the normal city bus in Japan. The nice views and the hail-and-ride system make it a nice choice when touring around in Tokyo.
To travel around Asakusa,Ueno, Akihabara,Nihonbashi, and Marunouchi, riders can choose from the red course (Asakusa, Tokyo SkyTree ® course) and the blue course (Tokyo Tower, Tsukichi, Ginza course). The one-day (24 hours) pass is available at its official website (multiple language), ticket counters, and right on the bus (no reservation). The bus service can also be found in Kyoto, which show you around the must-sees, such asNijo Castle, Kinkakuji, Kyoto Imperial Palace, Kiyomitsutera, Gojozaka. The ticket booth can be found at the sightseeing bus stops at the Karasuma exit of Kyoto station
SKY HOP BUS Tokyo Ticket Counter (Marunouchi Mitsubishi Bldg. ticket Counter)
Address: In front of the Mitsubishi bldg., 2-5-2 Marunouchi, Chiyoda-ku, Tokyo
Access: 3-min walk from the Marunouchi south exit of Tokyo station
Business hours: 9:00 a.m. – 6:00 p.m.
※Reservation service is available on its website site.
Take in Winning Views of SkyTree and Odaiba while Being Delighted by Japanese Food- Sightseeing Boat

photo:Yakatabune HARUMIYA
Sightseeing boat in Japan is called Yakatabune, it is roofed and covered with tatami mats. It is originated from the marine tours of the nobles from the ancient Heian period, which is now concentrated in areas like Tokyo bay, Shimatogawa in Kochi, Arashiyama, Togetsubashi in Kyoto, and Hakata Nakasu in Fukuoka, etc.
There are a number of management agencies around, while all of them provide nice packages with Japanese cuisines such as tempura, monja, sushi to accompany the splendid views of Odaiba, Rainbow Bridge, and Tokyo SkyTree. Including the fair, dining, and all-you-can drink, a 2-hour tour usually comes at around JPY 10,000. (Fair as in Sept., 2019, subject to differences between agencies)

photo:Yakatabune HARUMIYA
You can try spotting the iconic landmarks with a large group at its private party style or the public style open for different visitors. Be mindful that there is a minimum no. of participants for the later style so it may get cancelled if the number is lower than that.
Most of the agencies provide both lunch and dinner packages, we recommend the latter because the night view of Tokyo from water is simply wonderful! Most of these boats are in Japanese tatami style so without chairs. Some boats are equipped with karaoke service.
Besides these smaller boats, there are larger "cruises" to cap off your day with great-tasting lunch and dinner. There are also river punting tours at Mogamigawa River in Yamagata, Tensyugawa River in Nagano, and Yanagigawa in Fukuoka. These tours are led by boatmen and are very popular.
Fund Your Efficient and Entirely Guided Tour in "Rickshaw"!
Manually pulled rickshaw has been a public transport in Japan since the Meiji, then Taisho and later Showa periods. Nowadays, it is limited to some sightseeing tours guided by the puller at Asakusa,Kamakura, Kyoto, Hidetakayama of Gifu, Miyajima in Hiroshima, Yufuin in Oita, etc. Usually it costs JPY3, 000 -4,000 per head for a 10 – 15 mins route. There are also 30 mins and 1 hour courses. Its biggest attraction is undoubtedly its efficiency and its guides, as well as the shooting time at photos spots. Keep an eye out for the tips given by the puller so as to make your trip even more unique and unforgettable!