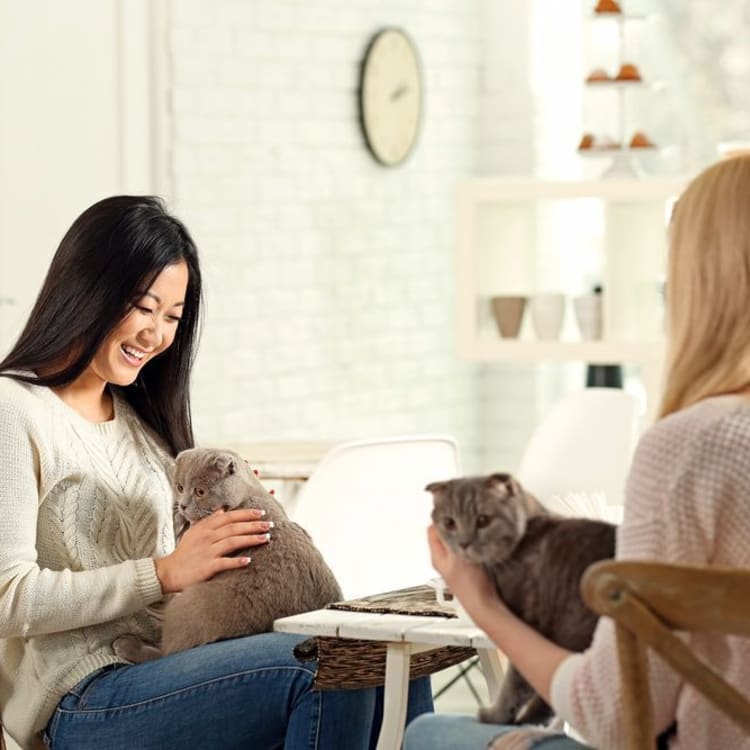 STORY
Unique Animal Cafés and Bars in Japan!!!
by JNTO on 05 September 2019
Let's face it, we need to cuddle a furry buddy from time to time. In many places, cats and dogs are very popular as pets. Because of such popularity, many see it as an opportunity to open pet cafés where owners can bring their "furkids" over a visit. This is also the reason that we hardly see other unique animals being housed in pet cafés.
Let us bring our attention to Tokyo. Have you ever heard that in Tokyo, many different wards are renowned for their exotic, unique and distinctive stuff? It would be interestingly fun to introduce activities to tourists that even the locals are clueless about. Just imagine having coffee with snakes, looking at the eyes of a lovely owl or even cuddling fluffy bunnies? If you are a fan of bars, there are also bars that allow interaction with animals while enjoying alcoholic drinks at the same time.
So, if you are in the region, do drop by the following cafes with your family or friends to have a date or to spend an evening.
Relaxing Rabbit Cafe in Akihabara!
Moff-rell
Akihabara may not be the first place that comes to your mind when you think of relaxing with pets because it is renowned for electronics and anime merchandizes; nonetheless, the area also has a fair share of pet shops! One of the recommended cafés would be Moff-rell, which is just located about 5-minutes walk from theAkihabara station.
If you are a die-hard fan of these little adorable bunnies, you need to visit this café.
You can meet various breeds such as the Netherland Dwarf rabbit, Holland Lop, Miniature Lion Lop and many more!!
However, do take note that upon entering the café, you will be asked to choose a plan (30-minutes and 60-minutes packages with free drinks and rabbit snacks are available), followed with a detailed consent form in English or Japanese. After which, you will be provided with a waterproof apron and be allowed to roam around the café freely.
This lovely place is split into different areas (Cafe area and Mofumofu area): two small playrooms (Mofumofu area) with two or three clients in each room accompanied by two or three rabbits freely hopping around, and a separate café area where you can unwind yourself by enjoying coffee between rabbit-feeding sessions while listening to jazz music at three nicely furnished tables. You will likely end up spending more time there than you think!
However, before visiting this café, do take note of the café's ground rules. As long you follow the rules you will be welcome here and be able to enjoy a great time with the cute little bunnies.
Moff-rell
Address: 2F, 4-8-3 Sotokanda, Chiyoda, Tokyo
Access: From JR Yamanote Line Akihabara Station, about 4 minutes walk
Operating Hours: 12: 00 p.m. – 9: 00 p.m. (Last admission: 8: 00 p.m.), [Sunday]11: 00 a.m. – 8: 00 p.m. (Last admission:7: 00 p.m.)
※Closed on Mondays (or Tuesdays when Monday is a public holiday)
 
An Animal Café with Foxes, Hedgehogs, and Birds!
Animal Room Ikemofu
Tokyo has always been widely known as the city of pet cafés. The craze for pet café begun with the first cat café in Japan in 2004 and the tremendous number of cat lovers in the country, As such, many of the cafés in Japan slowly expanded to accommodate a broader variety of national and domestic pets. The latest we have heard are for hedgehogs and owls.
So here is where Animal Room Ikemofu stands out from the massive sea of animal cafes available in Japan. If you have ever wanted to pet any small and furry animal, this is the place to be.
It is the place where visitors can enjoy close contacts with animals such as owls, bunnies, prairie dogs, hedgehogs, meerkats, chinchillas, guinea pigs, sugar gliders, and even a fennec fox! Rooms that are available in Ikemofu are "Owl Room" and "Small Animal Room" for visitors to choose from.
Ikemofu is certainly a location that is recommended to travellers of all ages. Young kids can be seen carrying guinea pigs lovingly, as well as a sweet old man enjoying the company of a hedgehog. However, Ikemofu is very popular among both the locals and tourists these days, so do remember to arrive early so that you would not be disappointed.
Also, one thing to be aware of is that Ikemofu does not provide food or drinks, nor does it allow any brought-in food or beverages.
Animal Room Ikemofu
Address: Narita Building 6F, 1-29-4 Higashi-Ikebukuro, Toshima, Tokyo
Access: From JR Yamanote Line Ikebukuro Station, about 5 minutes
Operating Hours: Weekdays 1:00 p.m. - 5:30 p.m. (Last admission:4:45 p.m.), Weekends 11:00 a.m. – 6:00 p.m. (Last admission:5:15 p.m.)
It is the only bar where you can enjoy alcohol drinks with penguins!
Penguin no Iru Bar
Tokyo is simply a place where you can find all sorts of night amusement! How about selecting a mildly unusual bar for a change if you are going out for a drink? Located approximately an 8-minute walk from the North Exit of Ikebukuro Station, you will discover the only-one restaurant in the city with living penguins, the Pengin no Iru Bar.
The name "Pengin No Iru Bar" literally means "the bar with penguins" is a unique bar with the concept of letting individuals have a place to drink and eat while enjoying the company of the penguins in a quiet bar-like atmosphere. Open daily from 6 p.m. to 3 a.m., it is highly recommended by the bar to ask adults come visit with their special someone. You will be able to enjoy cocktails and dishes while enjoying the comical movements of the penguins.
Generally, seats are fully packed every night with young couples, groups of ladies, and the occasional salarymen groups that are looking for refreshing libations in an exciting atmosphere. Beyond the four dapper penguins strutting their things, the friendly staff members will also delight your experience here.
While it is not permitted to touch nor hold the penguins, stopping by at the bar at the feeding time (every night at around 7:00 p.m.) will give you the chance to have some fun time to feed them yourself! Since there is only one feeding session a day, make sure you have confirm the time by checking the official website! You can take as many pictures as you want as long as flashes are not used. So do drop by this unique and quiet little penguin bar when you are in Tokyo!!
Penguin no Iru Bar
Address: 1F COSMY1 Building, 2-38-2 Ikebukuro, Toshima, Tokyo
Access: From JR Yamanote Line Ikebukuro Station, about 8 minutes on foot
Operating Hours: 6: 00 p.m. – 3: 00 a.m., [Sunday] 6 : 00 p.m. – (1 : 00 a.m.)
※Closed during New Year Holidays