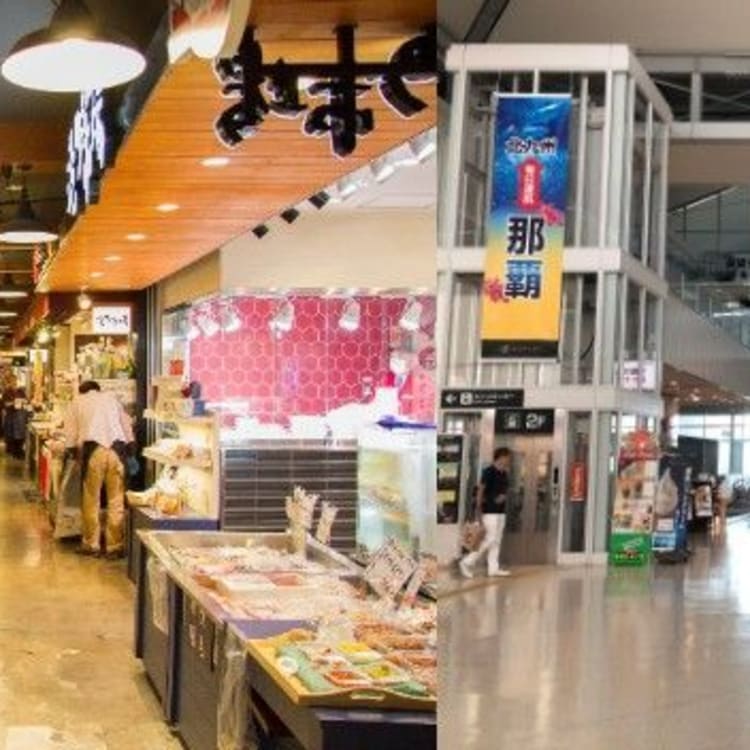 STORY
Utilizing Countryside Airports for Your Joyful Family Trips - Fun Spots and Shops!
by JNTO on 25 September 2019
What do you usually do while waiting at the airport?
When travelling between your home and Japan, or while moving, transiting to other suburban cities, you may need to spend quite a long time waiting at airports.
In Japan, many airports are like large shopping centers with a huge number of restaurants, shops, or even entertainment facilities like anime character stores or even hot springs! This time, we are going to look at some airports with interesting recreational facilities that are attracting lots of public attention and gaining much popularity!
Airport Facilities in Japan for Your Family!
Have you ever tried arriving at the airport much earlier than the departure time, or spending a long time waiting for your connecting flight? Such long waits are especially a headache when you travel with your family or with children. Yet, the airports in Japan offer a wide range of great facilities to make even your waiting time meaningful!
For instance, there is an indoor children playground called "Wakuwaku Land Tamakawa" at Fukushima Airport (100 yen each time). The facility is filled with toys of the famous brand "Bornelund" and with windows to take in views of the runway, landing and departing flights. There are also spaces for the children at the departure concourses of both Narita and Haneda Airports for them to play in. Do not miss the observatory floor with mesmerizing sceneries of the sky and flights interacting with each other.There are also airports with shower rooms. Long flights are always tiring. It is always good to have a refreshing shower before or after your journey and give a salve for your body!
Be Amazed by the Unique Countryside Airports with Hot Spring Foot Massage and Anime Characters Store!
The suburban airports in Japan never fail to amaze you; with souvenir shops full of local specialties or exclusive shops of famous anime characters. Now, let us look at a few of the facilities at these airports, which are simply suitable for families.
Kita Kyushu Airport - with Ashiyu Foot Massage Hot Spring while being Surrounded by Beautiful Views
A popular facility inKita Kyushu Airport is the ashiyu foot massage hot spring in the south observatory deck, where you can enjoy striking views of the airport runways and the breathtaking views of the Suounada Beach.
Admission is at just 100 yen for adults and 50 yen for children (elementary school students and younger). You do not need to get your whole body wet to enjoy a mind-soothing hot spring here!
Kita Kyushu Airport
Address: 6, Kukokitamachi, Kokura Minami-ku, Kitakyushu-shi, Fukuoka
Access: [Bus] "Airport Bus" (airport direction) is available the from Kokura station, Kurosaki station, Orio station.There are also "Fukuhoku Limousine Bus" running between the airport and Fukuoka, Tenjin, and Hakata-station.
 
Simply a Must-See for Big Fans! Shin Chitose Airport with a museum of Doraemon
At Shin Chitose Airport's Domestic Terminal Building Connecting Passage on the third storey, there is a Doraemon-themed museum called "Doraemon Wakuwaku Sky Park".
Inside is a world filled with attractions created based on the secret tools of Doraemon. Here, you can also find a souvenir shop with exclusive candy and original products, along with a café serving Doraemon taiyaki cake and Doraemon pizza margherita!
The slide in the shape of Dorayaki pancake is located in the free space open to both children and adults to enjoy. Moreover, there are many other facilities like the cinema with new releases and a sky museum with flight simulators.
It is, undoubtedly, a place full of fun and excitement for both children and adults! Doraemon and his friends await you at this museum, so just drop by after you arrived, or before your flight home!
Adress: Chitoseshibibi, Hokkaido
Access: [Train or bus] it takes about 50 minutes to travel from Sapporo station to Shin Chitose airport. Alternatively, you could also catch direct buses from Sapporo, Susukino and other places.