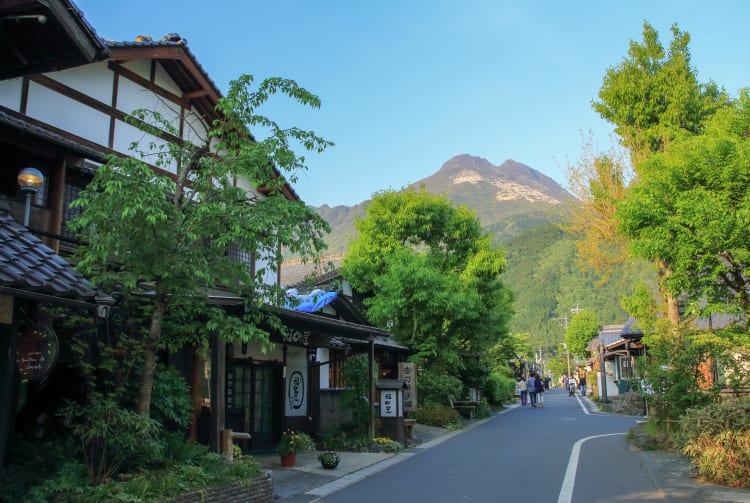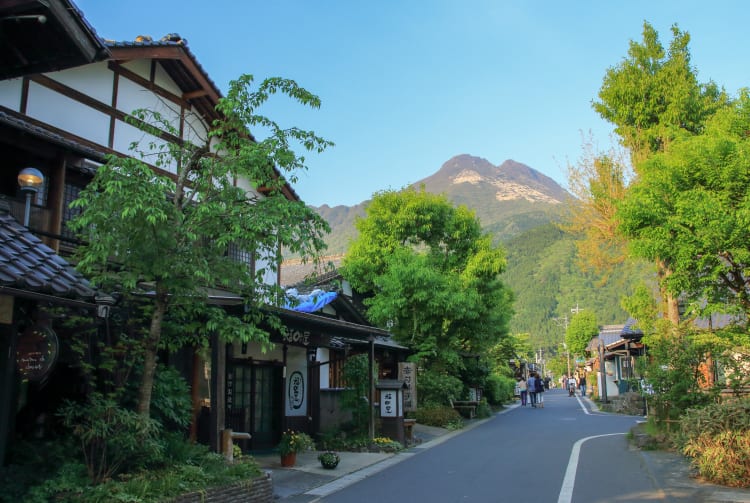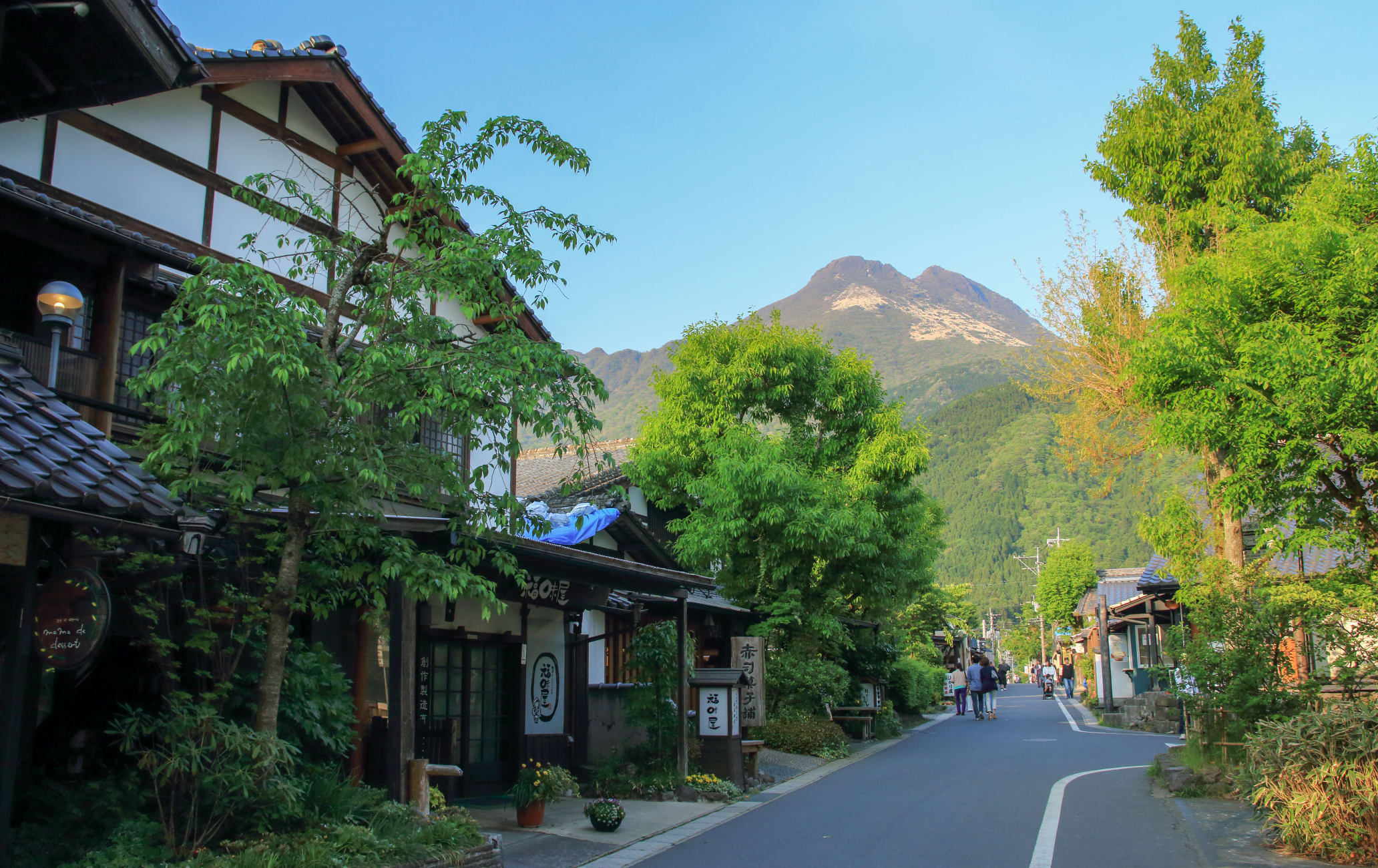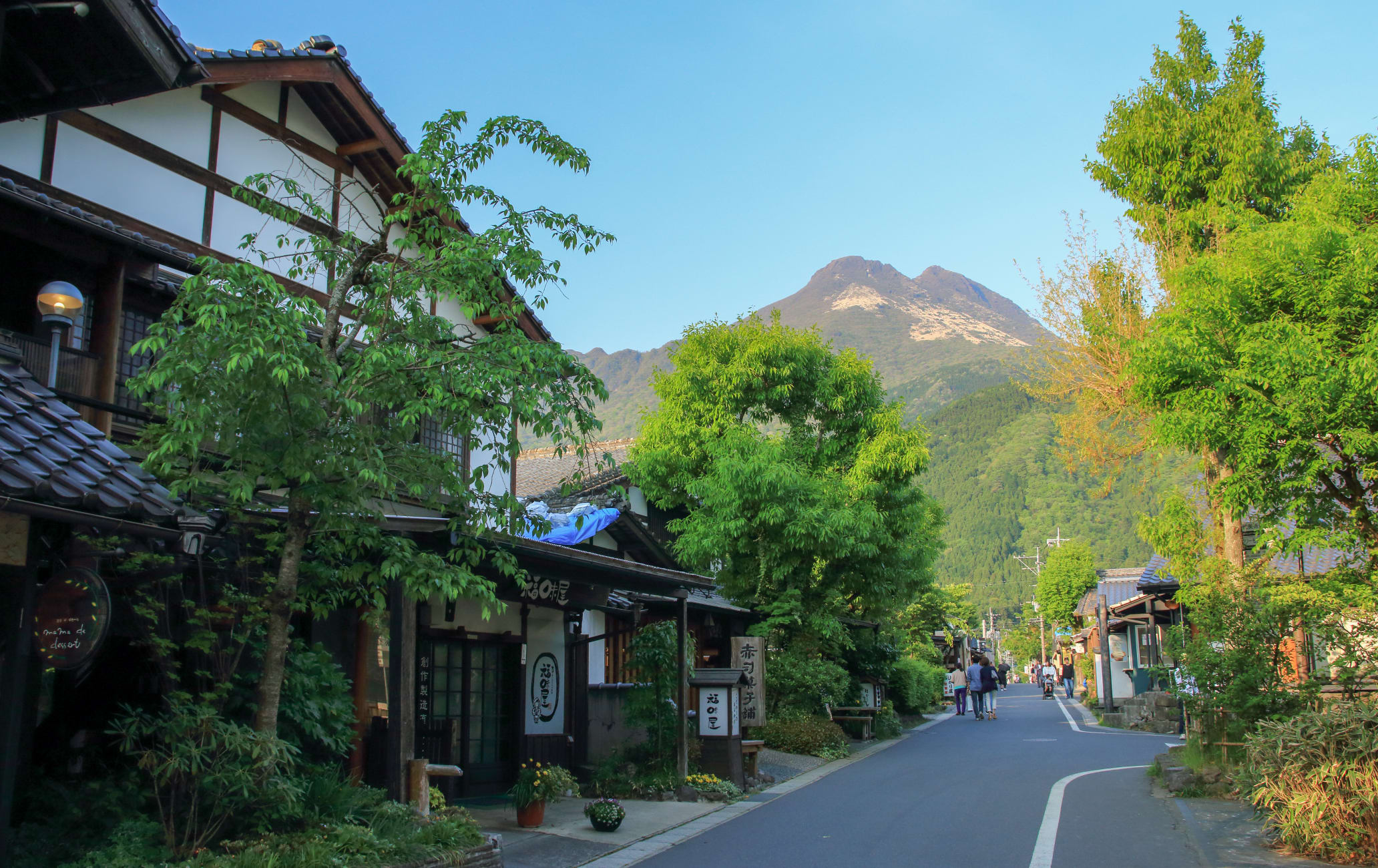 Water as medicine in a trendy resort town full of hot springs, culture and scenic charms
Located at the foot of Mount Yufu


, Yufuin Onsen is one of the most popular resort towns in Japan. There are many traditional ryokan and modern hotels scattered throughout the area, and you can also enjoy the baths as a day visitor.
Stay overnight to better discover the town, which has a variety of upscale cafes, souvenir shops, and small museums.
Don't Miss
Soak in healing waters
Visit all three onsen neighborhoods
Rent a bicycle and explore nearby Lake Kinrin
How to Get There
Yufuin is a less developed alternative to the bustling onsen resort town Beppu, about 30 kilometers away in central Oita Prefecture. It is accessible by car, bus and train.
Train: From Oita Station, take the JR Kyudai Line to Yufuin Station, an hour-long journey covered by the Japan Rail Pass. From Beppu Station, take the JR Nippo Line to Oita Station and transfer to the Kyudai Line to Yufuin Station (one hour and 15 minutes).
Because the train doesn't take a direct route, it is faster to drive from Beppu to Yufuin (40 minutes) or take a bus (50 minutes). Warm up with a rural getaway
As Yufuin Hot Springs is located in a small basin surrounded by mountains. On winter mornings, fog sometimes forms from the river that runs through town. After leaving the main streets of the town, you will soon see the rice paddies and tranquil scenery.
Explore beyond the main areas to soak up the rural atmosphere and slow pace of life. Lake Kinrin


can be found at the end of the town's main street. There are walking paths around the lake as well as some shops and cafes. Onsen abound
Unlike other resort towns, the onsen are spread throughout the town in three different areas: Yufuin, Yunohira, and Tsukahara.
Medicinal properties
Yufuin Hot Springs have the second-highest water flow of all onsen in Japan and are known to be beneficial for neuralgia, myalgia, arthritis, and fatigue.
The water found at Yunohira Hot Springs has long been used to help treat gastrointestinal disorders. The area has a stone-paved road dating back to the 17th century when the area first became popular.
Recognized as one of Japan's three major medicinal baths, Tsukahara Hot Springs has an acidic pH of 1.4 and is thus effective in treating skin conditions. This onsen has been popular since the 8th century.
Heal from within
You can drink the water at some of the hot springs, which is beneficial for diabetes, gout, constipation, and obesity. Yufuin Station—your one stop shop
Yufuin Station has more than just transportation. There's a foot bath behind the first platform and an art hall that serves as a meeting area as well as an art gallery.
Next to the station is the Tourist Information Center, where you can rent bicycles and reserve a street carriage. You can feel a sense of nostalgia in this quaint town. * The information on this page may be subject to change due to COVID-19.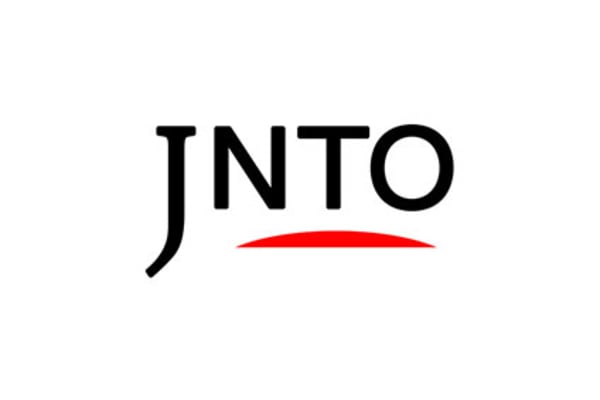 Relaxation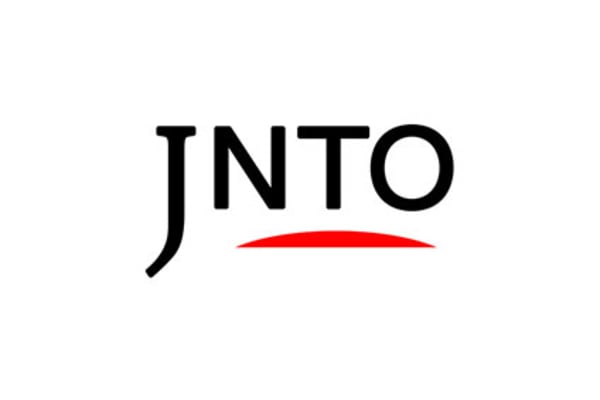 Nature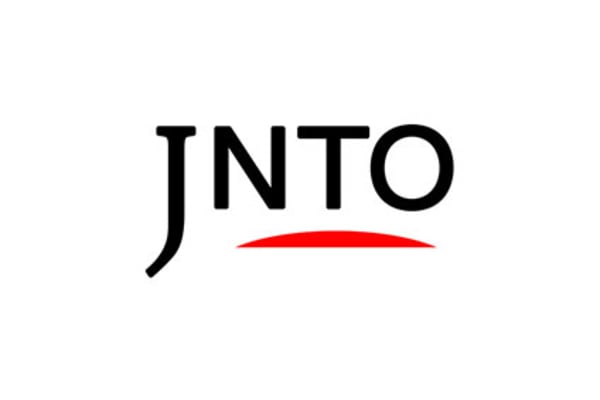 Nature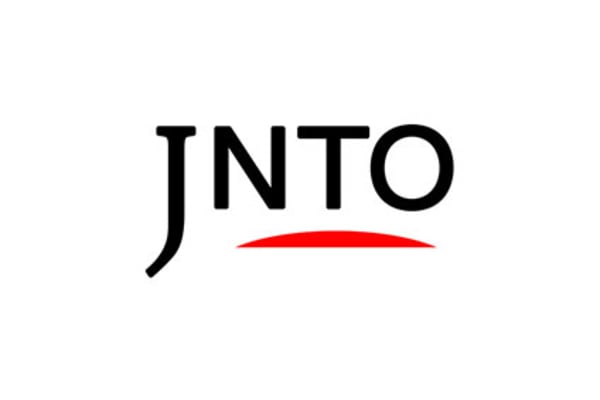 Theme Park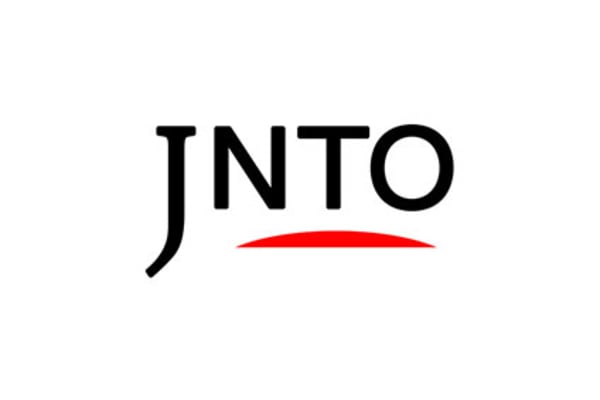 Relaxation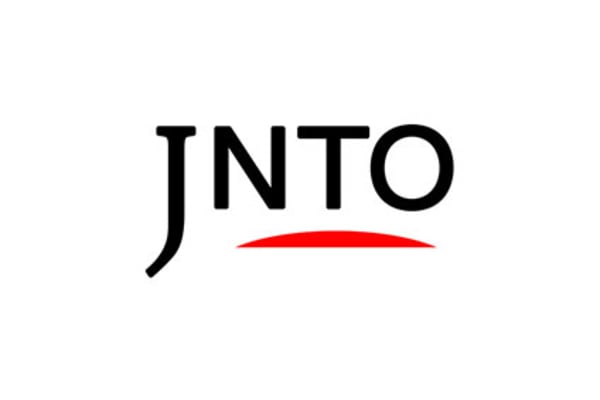 Festivals & Events