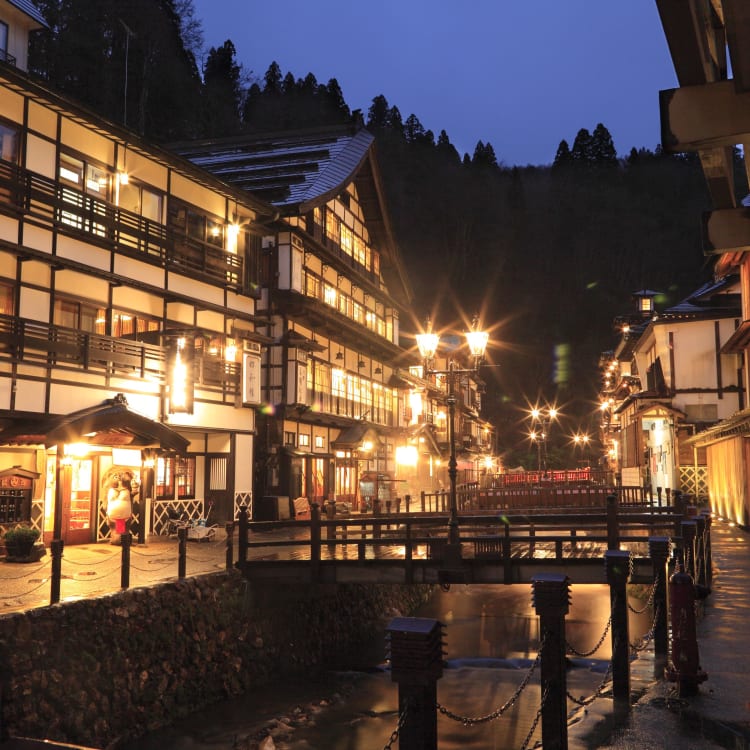 Accommodation
Japan offers a wide range of accommodations, both Western-style and Japanese. They can vary widely in terms of style and price. Accommodations can quickly book out during peak seasons in popular cities, so we recommend that travellers book well in advance. 
Ryokan
Ryokan are Japanese style accommodation found throughout the country, especially in onsen (hot spring) resorts. Ryokan can offer travellers a taste of traditional Japanese hospitality and charm. Rooms usually consist of a single, undivided tatami-mat space and guests sleep on futon bedding laid out on the floor by staff. Room rates are usually charged per person inclusive of two meals: dinner and breakfast. Most ryokan serve kaiseki (Japanese banquet) cuisine that feature local and seasonal specialties. 
 
Western-style hotels 
Western-style hotels can be found in all of Japan's major cities. All the large chains are well represented, and staff can usually speak English. These hotels should have the same amenities as other Western establishments, including TVs, air conditioning, heating and internet. 

Business hotels 
Business hotels are an economical and no-frills accommodation option for travellers. They can be found across Japan, usually located close to train stations, and offer clean and comfortable lodgings. Rooms are smaller and they offer fewer amenities compared to standard hotels.

Minshuku
Minshuku, or guest houses, are usually family-owned and run, and are located in resort or tourist spots outside of large cities. They offer guests a good opportunity to meet local families and experience the traditional Japanese lifestyle. They are typically cheaper than ryokan as they offer fewer amenities.

Youth Hostels
There are more than 200 youth hostels around Japan offering clean and simple accommodation at low rates. Despite their name, guests of all ages can stay in either single or dormitory-style accommodation without meals. Compared to other accommodations there are more regulations, such as curfews.

Shukubo
Shukubo, or temple stays, offer a truly unique experience, as guests can participate in Buddhist rituals such as meditation and sutra-copying. It's the best way to sample shojin ryori, the vegetarian cuisine eaten by monks.