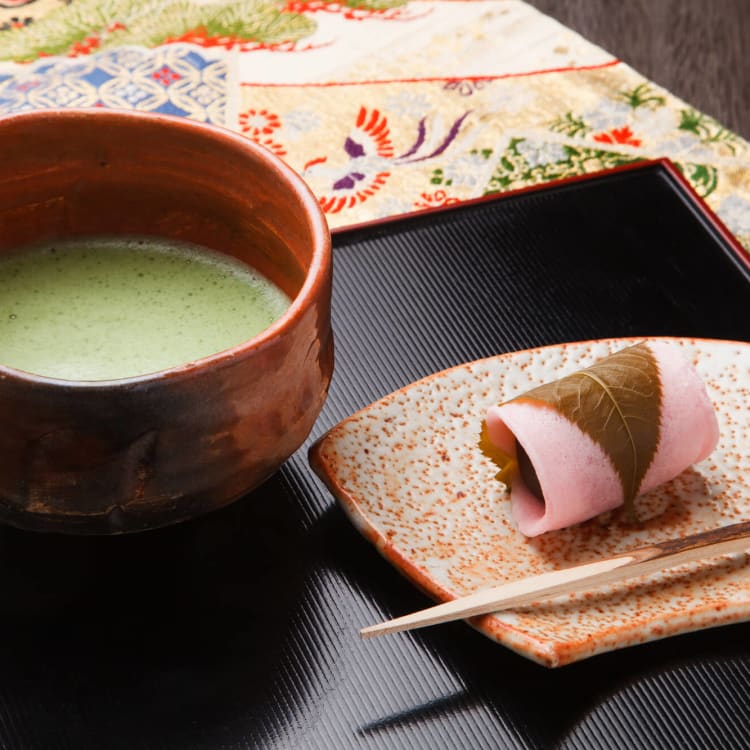 Story
Savour Sakura: Filling for Your Eyes and Your Belly
Unique Foods Named after Sakura
By JNTO on 22 April 2022
Nothing can quite compare to the beauty of cherry blossoms in full bloom. But other than the flower, an exquisite selection of food named after Japan's famed cherry blossoms can get also get us into the mood for spring. Just like the allure of the sakura, this food looks as good as they taste. Get ready to delight your senses and satisfy your tastebuds!
Sakura Mochi
What better way to celebrate the blooming season than to savour some cute pink Sakura Mochi? Delicately sweet and chewy, they are almost too pretty to eat. This traditional Japanese confectionery is often enjoyed throughout the spring season, such as during hanami (flower viewing) parties, and eaten during Hinamatsuri (a festival to pray for the health and happiness of young girls) every 3 March.
You can find two distinct variations of Sakura Mochi in Japan. The Kanto version is like a crepe that wraps around red bean paste while the Kansai style features a soft chewy ball of rice with a filling of red bean paste.
Also known as Chomeiji, the Kanto style Sakura Mochi is made from a combination of wheat flour and glutinous rice flour wrapped in preserved sakura leaves. The leaves are more than a decoration, as it adds an herbaceous aroma to this sweet treat.
On the other hand, the Kansai style Sakura Mochi are sticky sweet balls that are characterised by coarsely ground rice grains and a soft chewy texture. Made from Domyoji-ko (a rough glutinous rice flour), this Sakura Mochi is also known as Domyoji, which is the name of an ancient temple in Osaka.
Whether you prefer the Kanto or Kansai version, both types of Sakura Mochi are delicious tea-time snacks that go wonderfully well with green tea.  
Sakura Ebi
As its name suggests, Sakura Ebi are tiny shrimps (ebi in Japanese), typically no bigger than 5cm, that are the colour of cherry blossoms. When raw, they have a lovely translucent-pink hue that turns brilliant red when cooked. Not only do these gorgeous-looking shrimp add visual appeal to a dish, but they are also a delight to your taste buds. 
Although small in size, these little shrimps are bursting with sweet rich flavours of the sea. If you happen to be in Shizuoka, one of the best ways to try them is raw with soy sauce, as the Sakura Ebi are extremely fresh. To enjoy them all year round, get the sun-dried ones, which have deeper umami flavours and aroma. Crunchy and savoury, these delicious dried Sakura Ebi go perfectly with rice, soba noodles and pasta. You can even fry it tempura-style as a kakiage!
There is only one place in Japan where Sakura Ebi can be caught, which is the deep waters of Suruga Bay in Shizuoka Prefecture, and the fishing season takes place only twice a year, in spring and autumn.