Sanriku Fukko National Park (Aomori)
三陸復興国立公園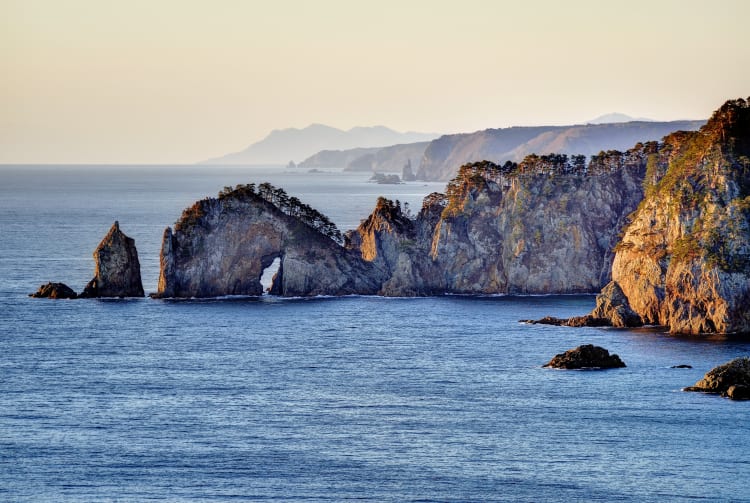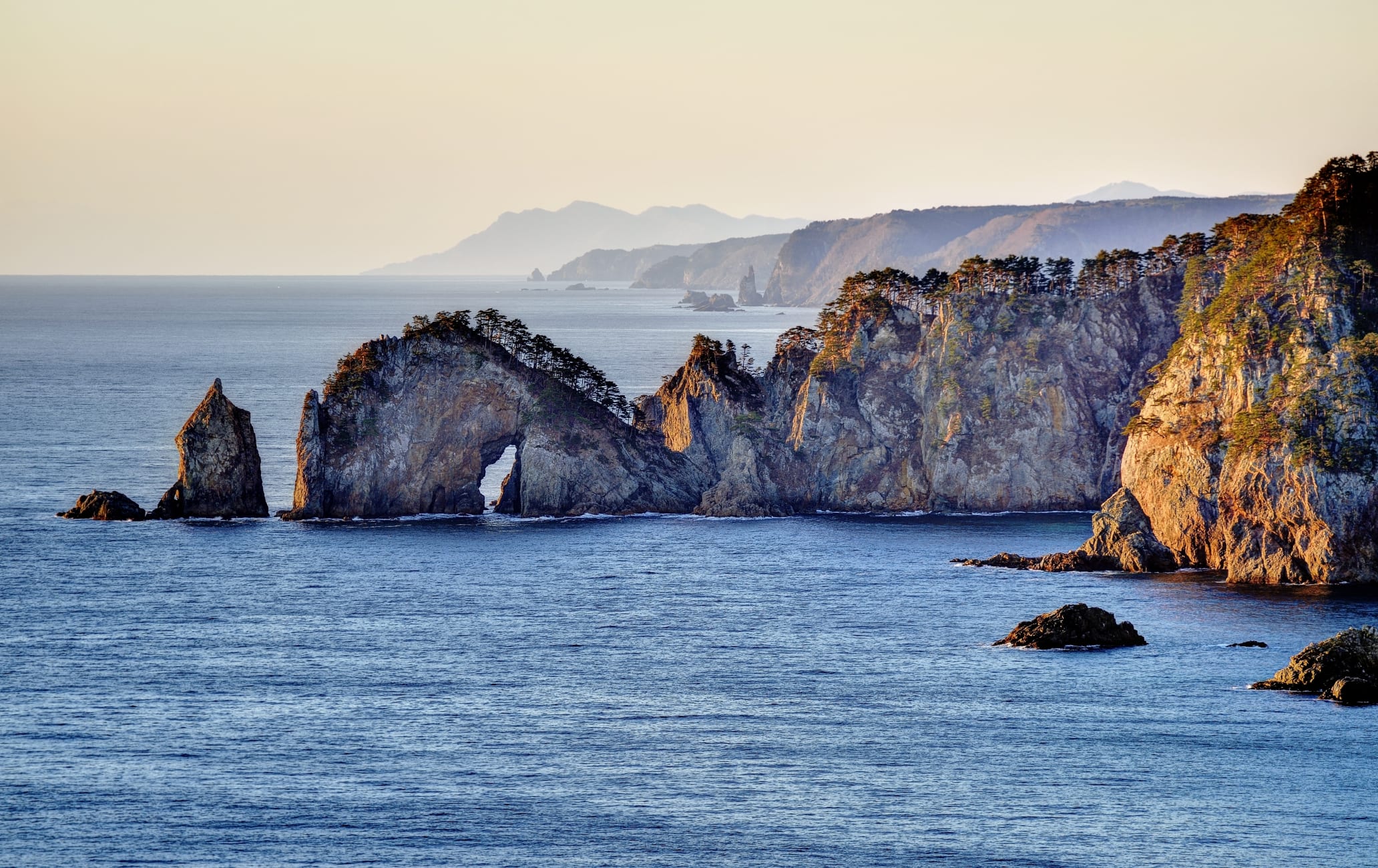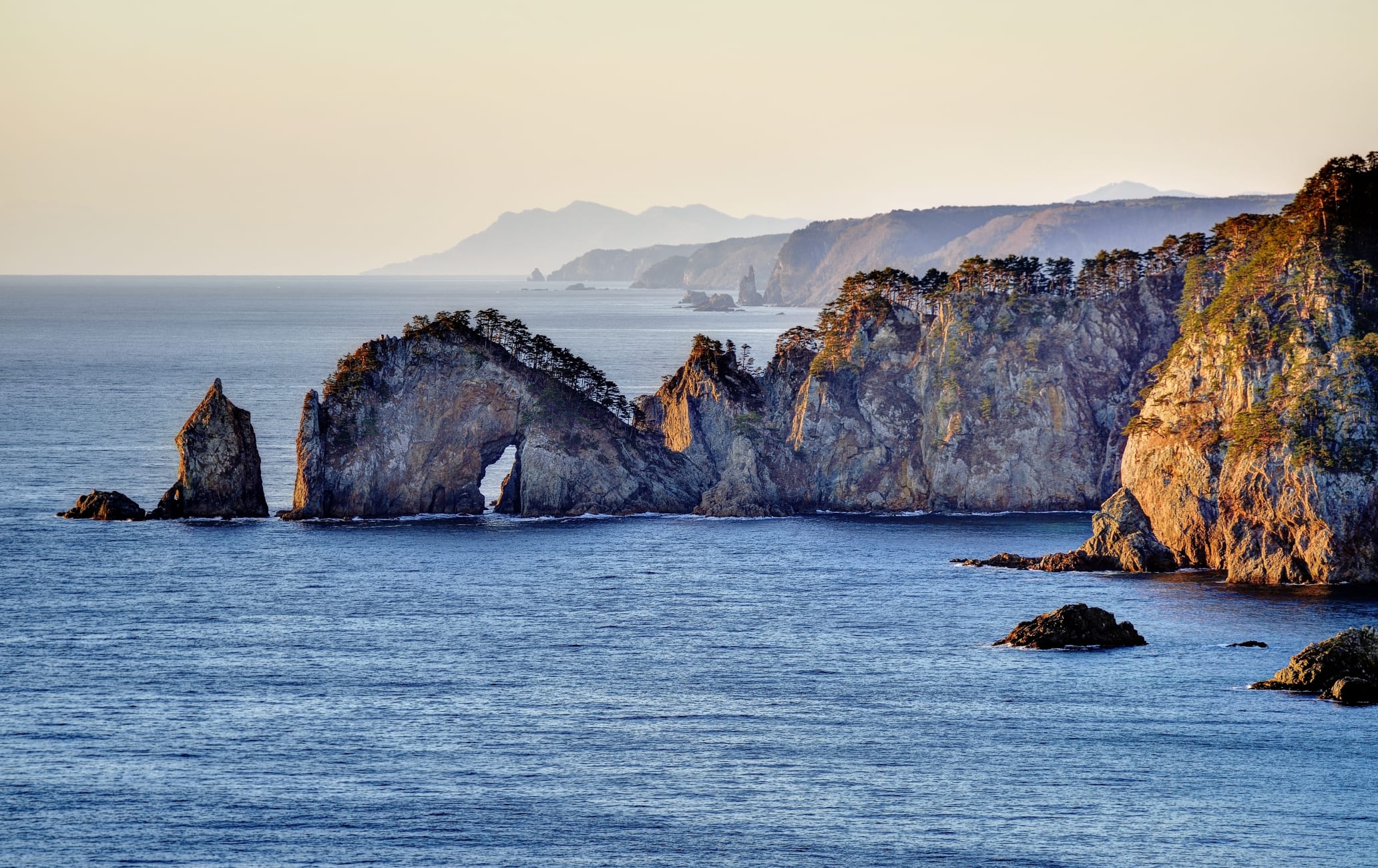 Breathtaking landscapes rising high from the Pacific Ocean
Along a 220-kilometer stretch of coastline from Aomori Prefecture, near Hachinohe, and ending in Kessennuma


in Miyagi Prefecture, is the Sanriku Fukko National Park


, featuring unparalleled views of towering cliffs jutting from the ocean.
Don't Miss
Unosudangai Cliff, rising 200-meters high and overlooking the sea
Jodogahama, a rocky group of islands that jut ominously out of reach from the beach
Tanesashi Coast, with picturesque grassy meadows and rocky beaches
How to Get There
Sanriku Fukko National Park


in Aomori is accessible from multiple cities on the Sanriku Railways Northern Line running along the coast. Morioka is the largest station in the region and a key transport hub.
The Jodogahama Visitor Center in the park is a 10-minute taxi ride from the Miyako Station, which is a two-hour train ride from the Morioka Station on the JR Yamada Line, or a bus ride.
Miles of incredible natural sculptures
The Sanriku Fukko National Park


extends along the coastline through 3 prefectures: Aomori, Iwate, and Miyagi. The coastline in this part of Tohoku


is jagged, with many points that jut out into the sea, dotted with bizarrely shaped, uninhabited islands. The reconstruction of Tohoku
Sanriku Fukko National Park


was formed by the joining of several former national parks and quasi-national parks along the coastline. This was done as part of Tohoku's reconstruction efforts in the aftermath of the Great East Japan Earthquake and Tsunami of March 11, 2011.
A 400-kilometer walk
A major survey to determine the park's area was conducted by Shunsuke Goto, then a 22-year old student at Waseda University. He walked 400 kilometers, alone, on the field study. The areas further south in Iwate


and Miyagi are just as rugged and majestic, and many areas require a car to get around and explore. The section of the park near Hachinohe, in Aomori Prefecture


, is a bit easier to get to by public transportation. There is a one-day walking course that starts from JR Same Station and ends at JR Okuki Station along the Tanesashi Coast. The serene, landscaped beaches and grassy meadows are truly breathtaking.
Near Sanriku Fukko National Park (Aomori) Nature
Sanriku Fukko National Park (Aomori)
Hachinohe-shi,
Aomori-ken Festivals & Events
Hachinohe Enburi Festival
Hachinohe-shi,
Aomori-ken Eat & Drink
Hasshoku Center
Hachinohe-shi,
Aomori-ken Nature Art & Design
Towada Art Center
Towada-shi,
Aomori-ken History
The Grave Of Jesus Christ
Sannohe-gun,
Aomori-ken