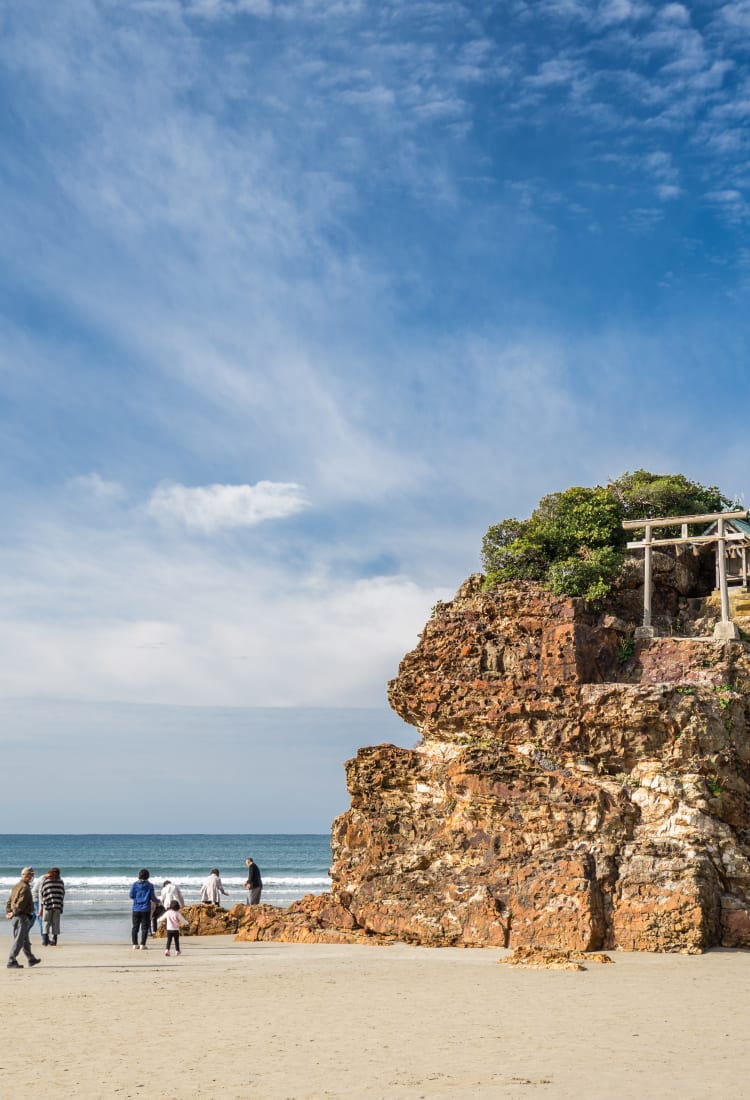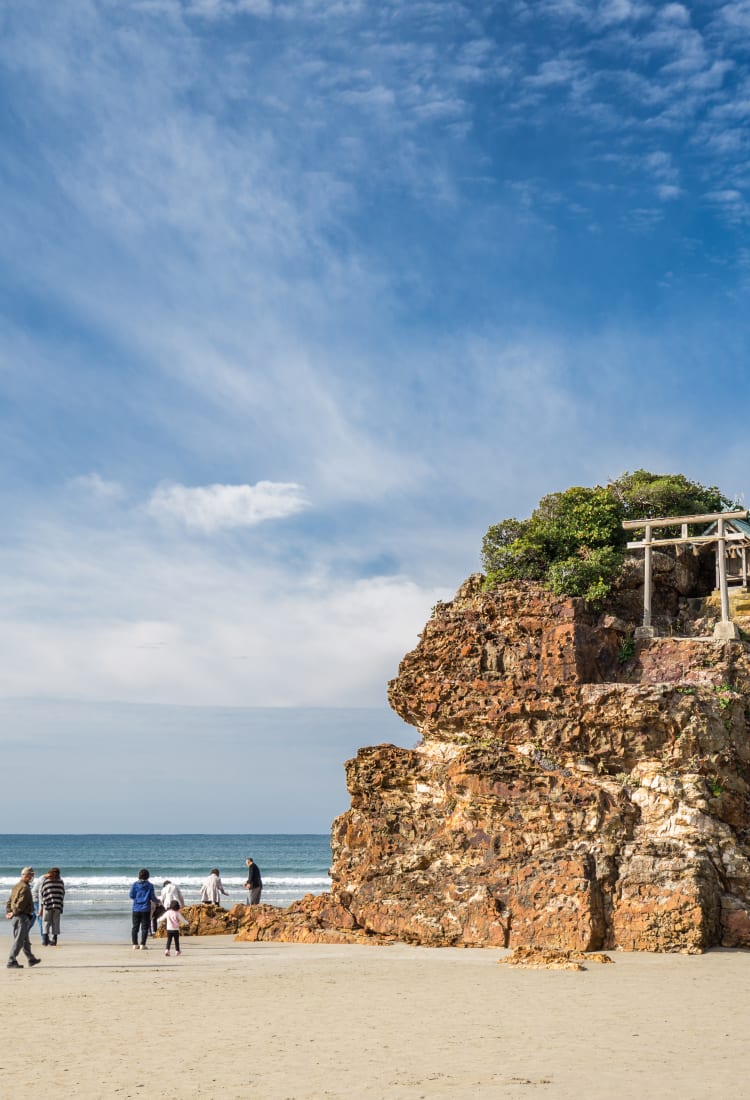 Chugoku
Shimane
Beautiful countryside and serene islands
Shimane and its natural beauty are steeped in mythology. It is home to pristine island beaches, an important former silver mine and one of Japan's holiest shrines
Shimane Prefecture stretches along the northern coast of the Chugoku region. Sparsely populated, the prefecture has stayed relatively unchanged over the years. Framed by mountains, Shimane's main draws include Izumo Taisha Shrine—one of the oldest and holiest Shinto shrines—
Matsue Castle
and its original keep, the World Heritage
Iwami Ginzan Silver Mine
,
Iwami Kagura
folk dancing and the castle towns of Tsuwano and Masuda. Just off the coast lie the
Oki Islands
, a favorite of outdoor enthusiasts. The clear water is perfect for snorkeling, scuba, fishing and kayaking, while Mt. Daimanji and Mt. Takuhi challenge hikers.
Access Shimane by limited express train, highway bus and car from major cities around Japan. You can also fly into one of its three airports.
Okayama Station, on the JR Tokaido-Sanyo Shinkansen Line, is the main transport hub for access to Shimane. From there, express trains operate and stop at Yasugi, Matsue and Izumo-shi stations in the north. For Tsuwano Station in the south of Shimane, take the express train from Shin-Yamaguchi Station. Highway buses offer an inexpensive alternative to rail. From Tokyo, expect the journey to take between 11 and 13 hours. Domestic flights are available to Shimane Prefecture's three airports. Izumo Airport serves the center of the prefecture and Iwami Airport is in the west, while Oki Airport is the gateway to the Oki Islands. Yonago Airport in Tottori prefecture is also convenient for accessing eastern Shimane.
Don't Miss
Visit Izumo Taisha Shrine, one of Japan's oldest Shinto shrines
Explore Iwami Ginzan, which used to produce up to one-third of the world's silver
Swim and snorkel in the clear waters off of the Oki Islands
Watch kagura, a local dance ritual based on ancient myths
Trending Attractions in Shimane
Matcha Confections

Shimane, and in particular Matsue, are renowned tea-growing areas with a reputation for making delicious confections. Many of these incorporate matcha, a fine powder of ground green tea leaves. When combined with sugar, matcha is a key ingredient in Japanese confections. Its rich, deep flavor gives any sweet a uniquely Japanese taste.

Uzume-Meshi

To make uzume-meshi, piping hot broth is poured over a bowl of white rice topped with carrot, shiitake mushroom and wasabi. This hearty rice soup is a quintessentially Japanese comfort food guaranteed to warm you up.

Izumo Soba

Long, chewy noodles made from fresh buckwheat flour and covered or dipped in a soy sauce and fish stock broth. Izumo soba is often served "warigo" style in three stacked lacquerware boxes.

Shimane Shijimi

Shimane shijimi are freshwater clams loaded with minerals, and they reportedly also cleanse your liver, all while tasting delicious. They are often used in shijimi miso soup, a traditional hangover remedy.

Yakumo Lacquerware

Only time and handling can reveal the hidden charm of Yakumo nuri. Finished in a polished semi-transparent topcoat, with use the decorative patterns of this lacquerware grow more vivid.

Sekishu Handmade Paper

Sekishu washi is the product of a 1,300-year-old papermaking tradition as noted in Japan's oldest poetry anthology, the Manyoshu. Made from natural fibers, this handmade paper is lustrous, rip-resistant and durable.

Shimenawa Decorative Rope

Associated with the Shinto religion, shimenawa are ropes made of rice straw typically strung across torii gates at shrines to denote a sacred object or space. They're most often seen in Japanese homes during the New Year's period. A shimenawa makes a singular and striking gift.
Spring

Enjoy festivals with horseback archery rituals and parades featuring locals in elaborate samurai garb. The explosion of cherry blossoms makes its anticipated appearance from the end of March.

Summer

Spend Shimane summers swimming and snorkeling in the cool waters of the Oki Islands or night-fishing and observing grand fireworks displays on the mainland coast.

Autumn

Celebrate autumn with festivals in Izumo and a drum parade and ritual in Matsue. The cooler climate and fiery red leaves make visits to the area's many temples and shrines or hikes in the mountains a special experience.

Winter

Grab your ski gear and take on the area's slopes. Spend time by the sea with freshly-caught snow crab and keep out the cold with a warming dip in bubbling onsen waters.