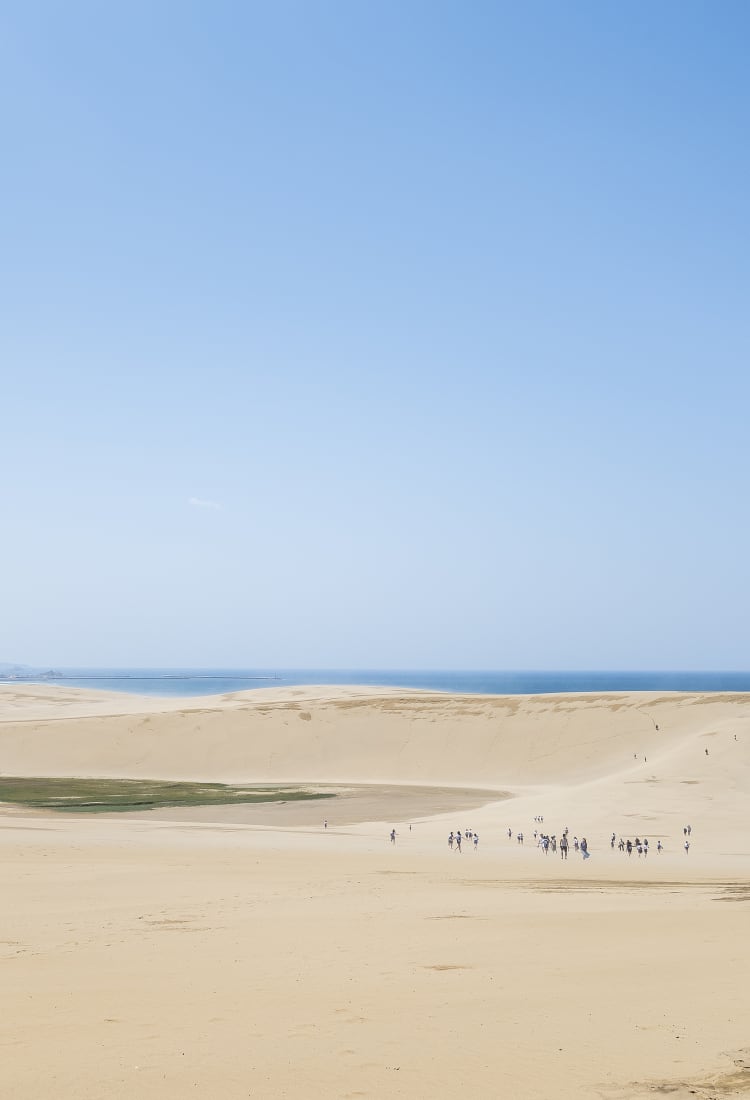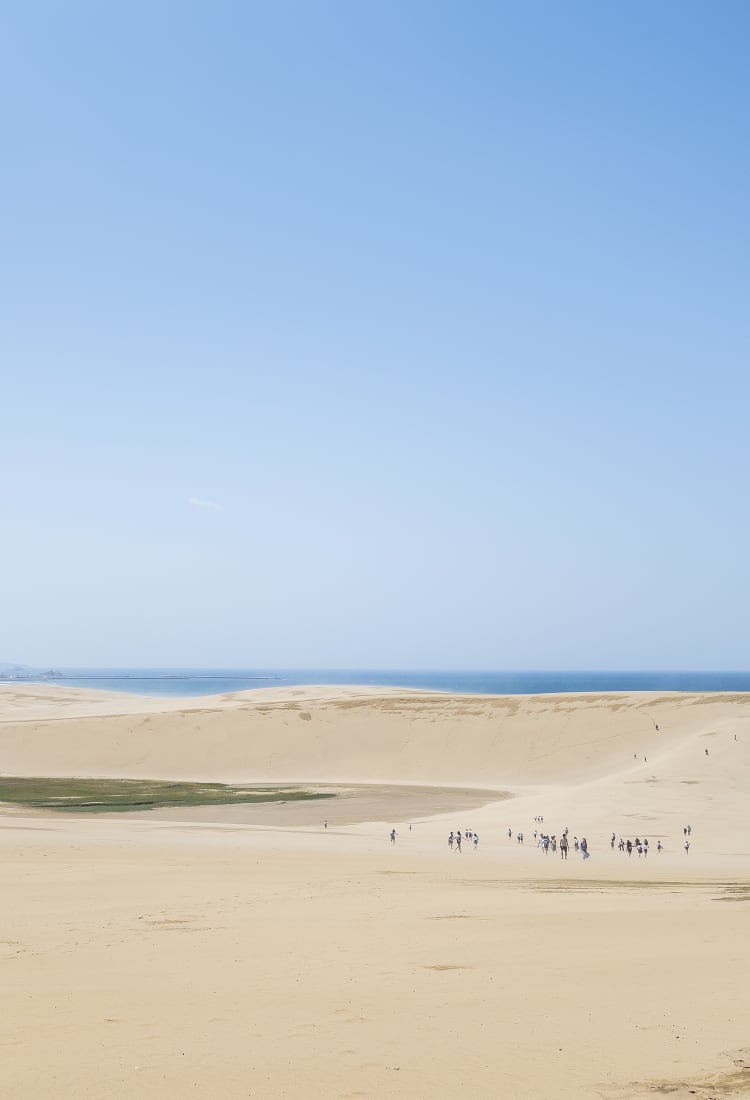 Chugoku
Tottori
Restorative onsen, massive sand dunes and a spectacular coastline
Japan's least populated prefecture, Tottori is a nature-rich, off-the-radar destination that has changed little over the centuries
Situated on the Sea of Japan coast, Tottori is a delightfully unspoiled prefecture where traditional crafts and customs continue to be practiced in their original form.
Mt Daisen
and
Mt Mitoku
have been sacred centers of ascetic training for centuries and still make for exciting hikes today. Tottori also has a beautifully rugged coastline featuring a massive stretch of sand dunes—a rarity in Japan. Quaint hot springs dot the prefecture, some particularly famous for their restorative properties.
Express trains and highway buses connect Tottori with many of western Japan's major cities such as Kyoto, Osaka, Himeji and Okayama. You can also fly into one of two local airports. Once there, a rental car is the easiest mode of transport.
Tottori's two main transport hubs are Yonago and Tottori City. From Tokyo, Osaka and other stations on the JR Tokaido and JR Sanyo shinkansen lines, change at Himeji to the Super Hakuto Limited Express to Tottori City (approximately 90 minutes). For Yonago City, take the JR service from Okayama Station (two hours). Highway buses connect Tottori and Yonago to Osaka and Hiroshima in three to four hours. Yonago Kitaro and Tottori Sakyu Conan airports handle several ANA flights per day to and from Haneda in Tokyo.
Don't Miss
World-class hiking and outdoor pursuits at sacred Mt. Daisen
The rugged coastline, clear waters and hidden coves of Uradome
Relaxing in hot springs at the ancient onsen resorts of Misasa and Kaike
An exciting pilgrimage along one of Japan's most testing temple paths at Mt. Mitoku
Trending Attractions in Tottori
Matsuba Snow Crab

The sweet meat of the Matsuba snow crab is delicious grilled, boiled or even raw. The richly flavored innards also pair nicely with sake. The fourth day of November is Crab Day, and marks the start of the season.

Tofu Chikuwa

Tofu and minced whitefish are mixed at a 7:3 ratio and steamed into a tube shape similar in appearance to a giant rigatoni. Tofu chikuwa tastes best dipped in ginger soy sauce while enjoying a drink.

Inshu Handmade Paper

Legend has it that a paintbrush used on the fine, ultrasmooth Japanese handmade paper known as inshu washi will never wear out. A craft thought to date back to the 8th century, these speciality handmade papers are popular with calligraphers and washi fans alike.

Yumihama Textiles

Just like denim, Yumihama gasuri is an indigo-dyed textile originally used to make workwear. Woven from locally grown hakushu cotton, the white patterns adorning this ikat fabric are meant to bring prosperity and longevity to the farmers.

Twentieth-Century Pear

It smells like a pear, but Tottori's "Twentieth-Century Pear" is round and has the crisp skin of an apple. The flesh is sweet, firm and incredibly juicy.
Spring

Elaborate festivals and a titanic tug-of-war mean spring has sprung in Tottori. Cherry trees bloom a little later here than in Pacific-facing areas—the end of March through late April.

Summer

The Uradome coast and the wider Sanin Kaigan Geopark attract kayakers and those wishing to cool down in the summer heat. Fresh mountain air and alpine flowers await hikers atop Mt. Daisen.

Autumn

Spectacular fall foliage paints the slopes and valleys of Mt. Daisen and Mt. Mitoku from late October. Walk on fire at a festival at Sanbutsuji Temple.

Winter

Mt. Daisen becomes a snow-covered playground. Illuminations at the Tottori Sand Dunes light up the sky and sandy hills.