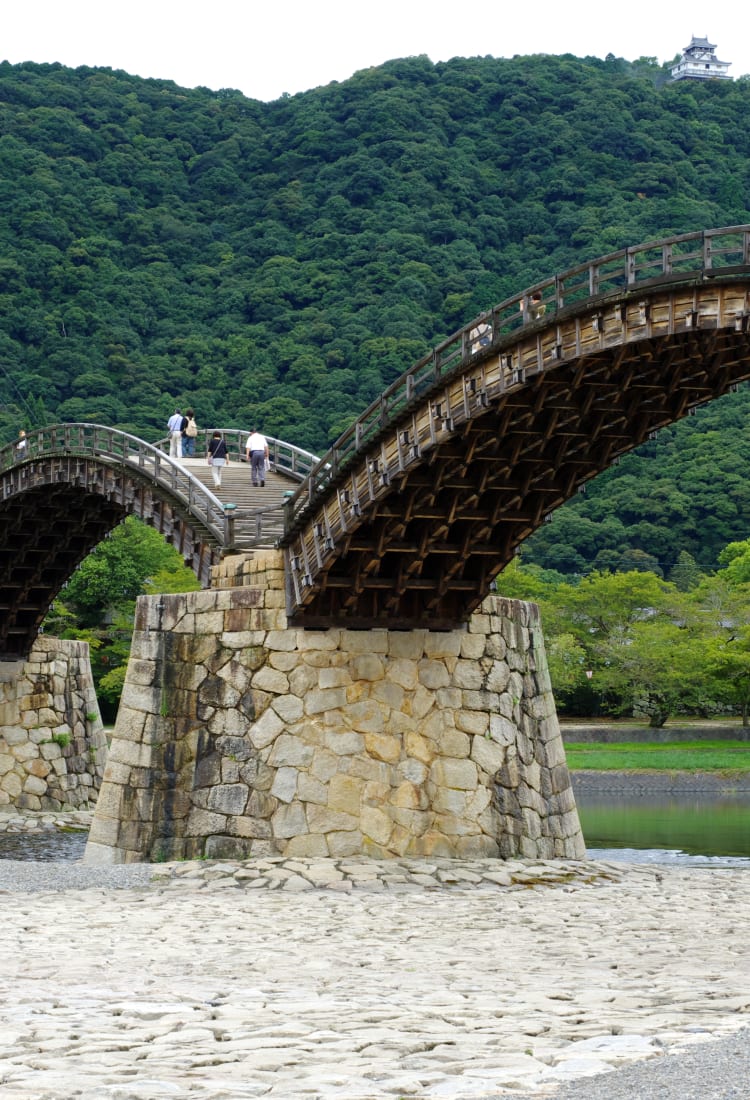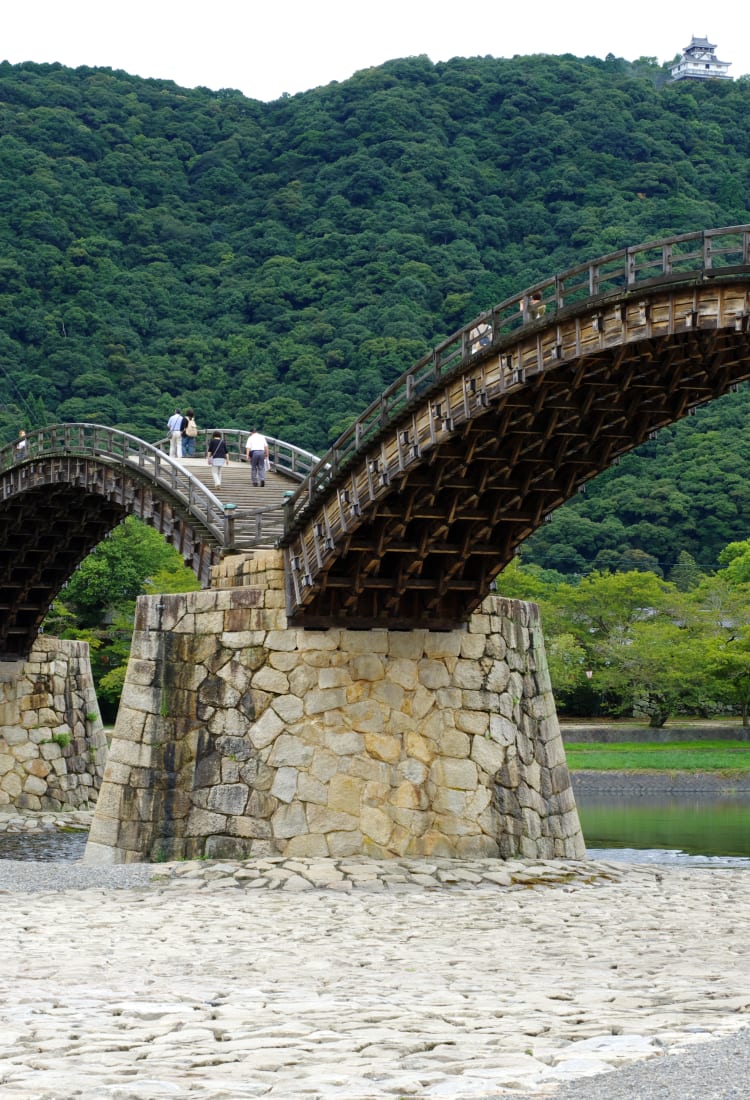 YAMAGUCHI
Iwakuni
A peaceful town famous for cherry blossoms and home to one of Japan's greatest bridges
A peaceful town famous for cherry blossoms and home to one of Japan's greatest bridges
An easy day trip from Hiroshima


, the castle town of Iwakuni has some distinctive features. The serene flower gardens of Kikko Park


, the soaring arches of Kintaikyo Bridge


, impressive views from Iwakuni Castle


and the unique sacred white snakes of Iwakuni make it a rewarding destination to spend a morning or afternoon.
Don't Miss
The striking five-arched Kintai Bridge
Iwakuni Castle and views from Mt. Shiroyama
Eating Iwakunizushi, local pressed sushi
How to Get There
Reach Iwakuni via local train or shinkansen.
The Sanyo Shinkansen stops at Shin-Iwakuni Station, and the trip from Shin-Yamaguchi Station takes under half an hour. Alternatively, hop on a local train on the Sanyo Main Line to Iwakuni Station. Travel time from Hiroshima


is 50 minutes. The two stations are located at opposite sides of the city, so be sure to check your final destination before you travel. A marvel of engineering
Kintaikyo Bridge


, with its unique five-arched design, spans the Nishiki River. An enchanting sight in any season, the bridge is particularly stunning in early April when over 3,000 cherry blossoms bloom along the banks of the river and in nearby Kikko Park


. A commanding castle view
Hike or ride the convenient Iwakunijo Ropeway up to the impressive Iwakuni Castle


. Visit the castle museum with samurai armor and artifacts and admire the views across the city from the top floor. Built in homage to the original castle constructed here in 1608, this 1962 reconstruction captures the essence of the original. See the ruins of the former Iwakuni Castle


at this site.
When you head back down, make sure to stop off at Iwakuni Art Museum, where you'll find interesting exhibitions concerning the lives of local samurai, and the armor they wore. The authenticity of the museum's take on samurai history is underscored by their title for this part of their exhibits: Life and Death Culture. History and beauty at Kikko Park
A popular site for cherry blossom viewing in spring, Kikko Park


is the former site of Kikkawa Hiroyoshi, the third lord of Iwakuni. This calm garden offers not only tranquility but also provides a fascinating insight into local history. There's much to keep visitors entertained, including three museums, and two former samurai dwellings which can be viewed from outside. The mystical white snakes of Iwakuni
Iwakuni is home to a rare type of white snake, known as shirohebi. Designated as a Natural Monument of Japan, the snakes have an unusually high, naturally occurring rate of albinism. The snakes were revered as gods, and it was believed that households where a shirohebi settled would prosper. Find out more at the White Snake Museum, near Kintaikyo Bridge


.
The special sushi of Iwakuni
Iwakunizushi is a particular type of pressed sushi made in a distinctive square shape. Layered like a cake, the sushi is filled with colorful ingredients such as cut fish, chrysanthemum leaves, lotus root, sliced egg and shiitake mushrooms.
Iwakuni has also recently become a famous spot for ice cream, with several shops around Kintai Bridge selling an unbelievable variety of flavors, including sakura, green tea, and limited-edition seasonal flavors. It's the perfect way to finish off your trip to the area.
* The information on this page may be subject to change due to COVID-19.
Did this information help you?
out of found this information helpful.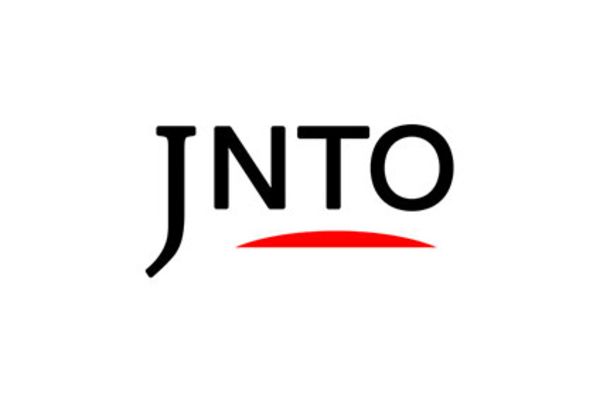 Attraction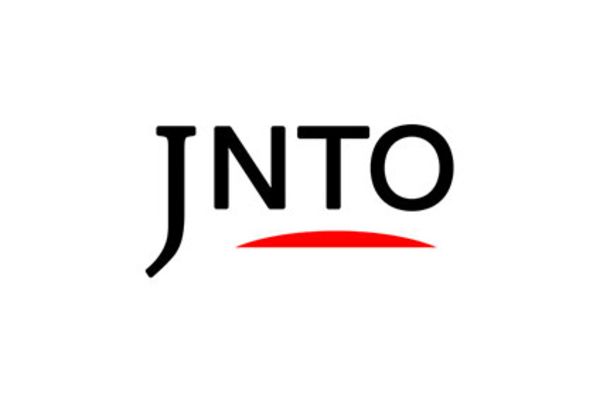 Yamaguchi
Fuku-No Hana Iwakuniten
Yakitori (Grilled Chicken Skewers)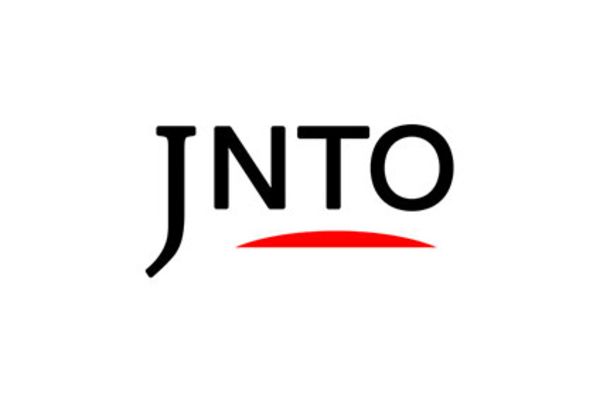 Attraction
Yamaguchi
Kintaikyo Bridge
Yamaguchi-ken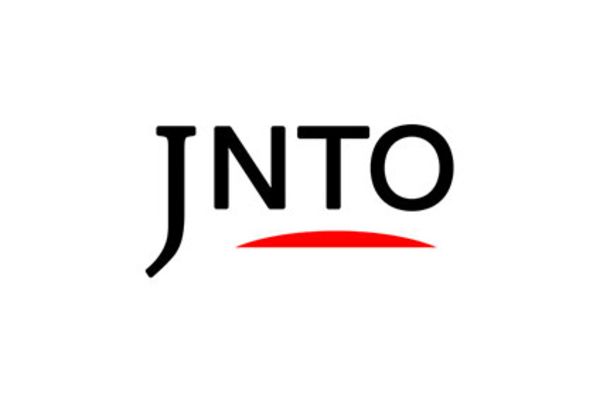 Attraction
Yamaguchi
Kintaikyo Bridge
Yamaguchi-ken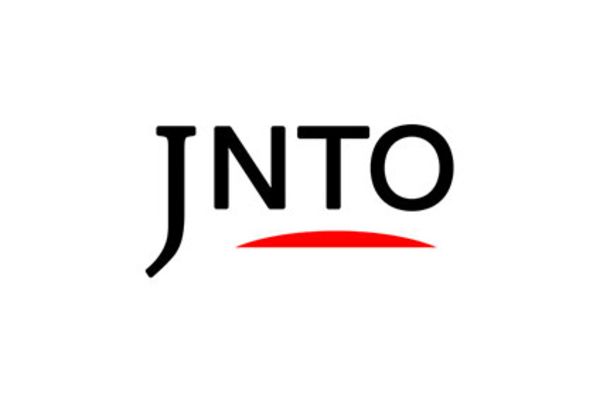 Nature
Yamaguchi
Kikko Park
Yamaguchi-ken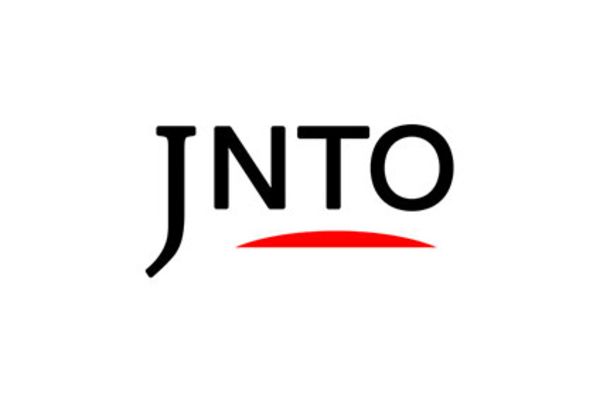 History
Yamaguchi
Iwakuni Castle
Yamaguchi-ken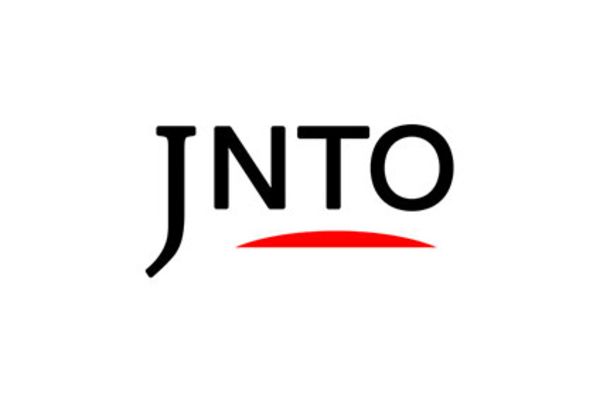 Attraction
Yamaguchi
Mori Garden
Yamaguchi-ken