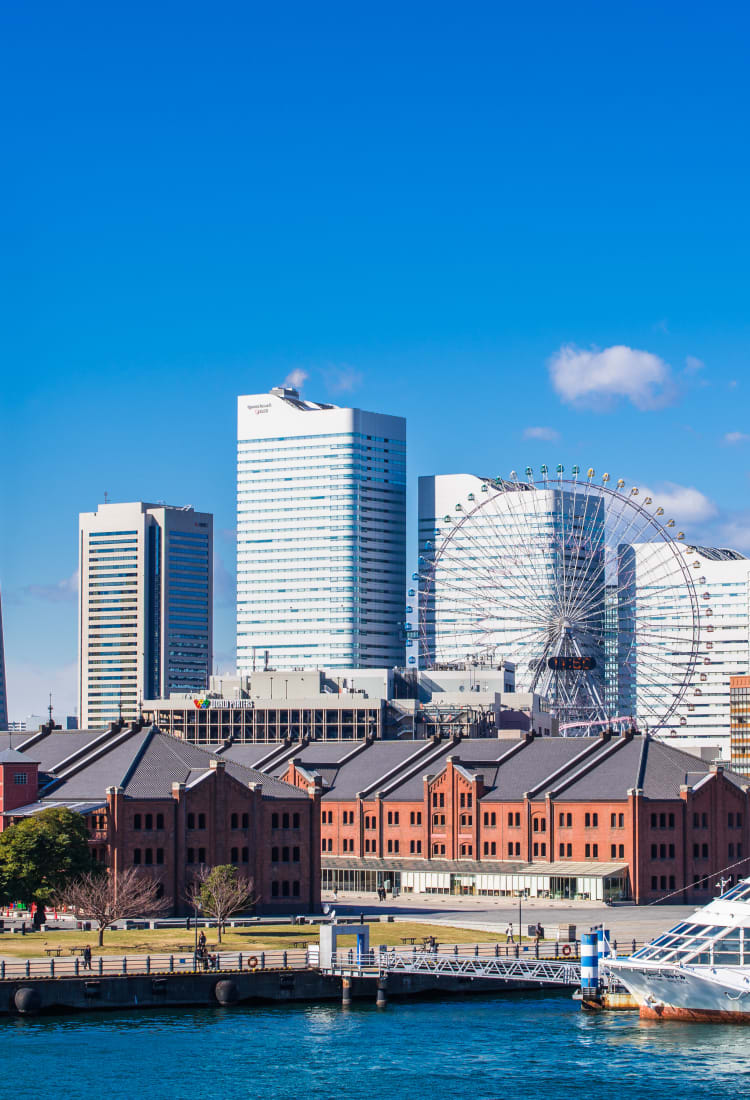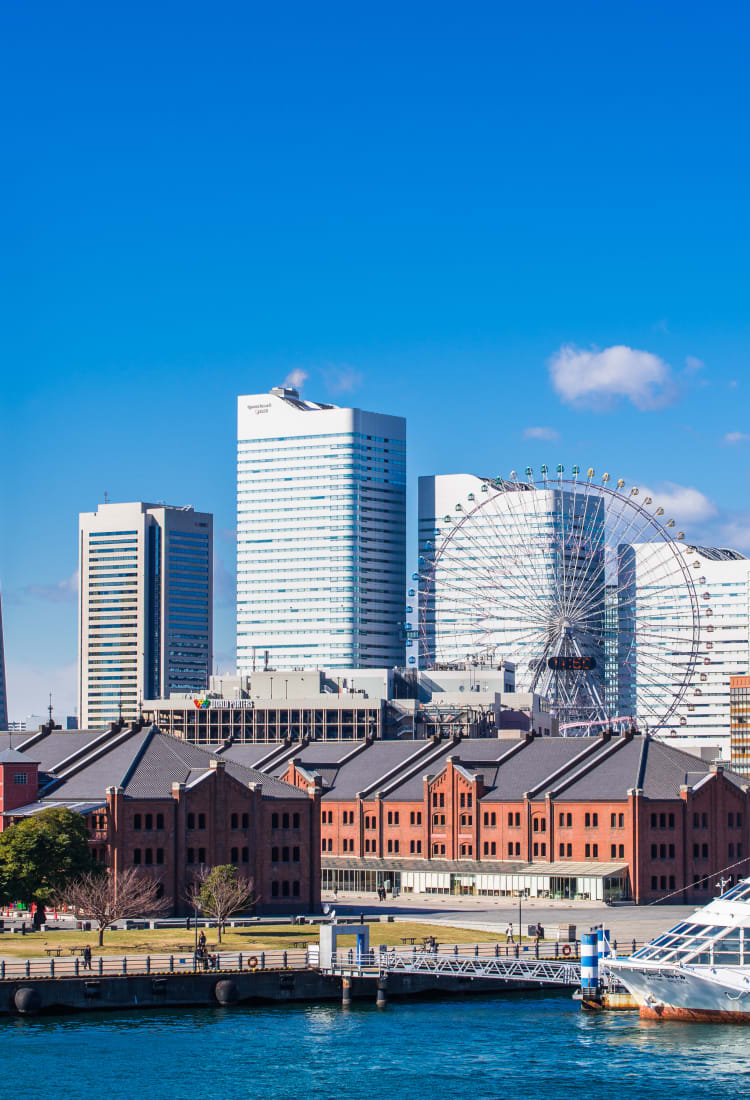 Kanto
Kanagawa
Beaches and bay views, industrial tourism, and the meeting of East and West
From the international port city of Yokohama to Kamakura's temples and Hakone's natural beauty, Kanagawa has universal appeal
Kanagawa Prefecture is within easy reach of Tokyo, making it a popular destination for both visitors and Tokyoites.
Yokohama
's shopping malls and shiny towers make its skyline one of the most beautiful in Japan, and its past as a trading port gives it an international flair. Further down the coast of Kanagawa,
Kamakura
is packed with temples, quaint restaurants, and cafes, and the onsen town of
Hakone
is the place to relax in hot springs and view
Mt. Fuji
.
Kanagawa is accessible via regular trains from Tokyo and via the JR Tokaido Shinkansen from Kyoto, Osaka and Nagoya, as well as highway bus and car.
Kawasaki is 20 minutes along the JR Tokaido Line from Tokyo. For Hakone, get off at Odawara on the JR Tokaido Shinkansen line. From there, take the Hakone Tozan Railway to the final stop. For Yokohama, get off at JR Shin-Yokohama station if you are taking the shinkansen from Kyoto or Nagoya. If you're coming from Tokyo then the regular trains are easier and cheaper, just 30 minutes on the JR Yokosuka Line and other local train lines. Kamakura is another 30 minutes south. Haneda Airport is easy to reach from Kanagawa by train or bus in 40 minutes to an hour.
Don't Miss
The Great Buddha of Kamakura, Zen temples and traditional samurai festivals
Yokohama Red Brick Warehouse
Exploring Hakone: the hot springs, museums, ropeways and lake
Unobstructed views of Mt. Fuji
Trending Attractions in Kanagawa
Shirokoro Horumon

Beef or pork offal, called horumon in Japan, is not as commonly eaten in the West. Local chefs, however, have made an art form out of grilling it, and the different textures, flavors and sauces offer some delicious possibilities you should explore.

Sanma Noodles

This dish originated in the kitchens of Yokohama's Chinatown when the chefs would make off-menu items for their own meals. Crunchy stir-fried vegetables and noodles make up this delicious soup.

Odawara Kamaboko

Kamaboko is a fish cake that has been around since the 12th century, and the Odawara type is made from whitefish, egg whites, salt and a touch of sake. It has a smooth and chewy texture, and can be steamed, grilled, fried or poached.

Yamayuri Pork

Yamayuri pork is raised by feeding the pigs a special blended diet rich in barley and vitamin E, resulting in juicier, more flavorful and color "as white as a lily." Production is limited, so this is a rare treat.

Misaki Maguro

Bluefin tuna or maguro is the most popular fish in Japan. While in Misaki, make sure to try maguro donburi style—thick cuts of tuna and minced tuna with green onions served over a bowl of white rice.

Shonan Shirasu

Shonan shirasu are whitebait with a slight salty flavor and a soft and fluffy texture. Eaten boiled, dry, or raw with soy sauce, they add a fresh ocean flavor to many dishes across the region.

Hakone Wood Parquetry

Hakone yosegi zaiku stands apart with its intricate design details. This kaleidoscopic wood parquetry, made only in Odawara and Hakone, adorns everything from housewares such as boxes and trays to various other curios.

Kamakura Carved Lacquerware

An art form stemming from Buddhist carving, Kamakura bori developed when sculptors skilled in making temple furniture transitioned to producing lacquerware. The visible impressions of the sculptor's chisels are the defining characteristic of Kamakura bori.

Yokosuka Sukajan Jackets

Created in the late 1940s in Yokosuka City, Kanagawa Prefecture, these colorful, hand-embroidered satin jackets became massively popular in Japan, especially with the U.S. military. After a showing at Paris Fashion Week in 2016, they gained fans outside Japan. The embroidery is the same used for kimono.

Yokohama Scarves

Yokohama scarves are famous worldwide. Almost half of them are made of the sheer and supple Fairy Feather silk developed in Kawamata, Fukushima Prefecture, a fabric so sheer and light it seems virtually weightless.
Spring

When the cherry blossoms appear and the festival season starts, the temples of Kamakura and the parks of Yokohama are the places to be.

Summer

The beaches along the Kanagawa coast and the ever-popular island of Enoshima draw visitors from hot urban areas, while others escape the humidity in Hakone.

Autumn

Kamakura's temples are framed by Japanese maples—momiji—and the autumn leaves in Hakone are simply beautiful.

Winter

Onsen waters warm the body and heart, and views of snow-capped Mt. Fuji against clear blue skies are at their best. Winter illuminations at amusement parks in this area add to the charm of the season.