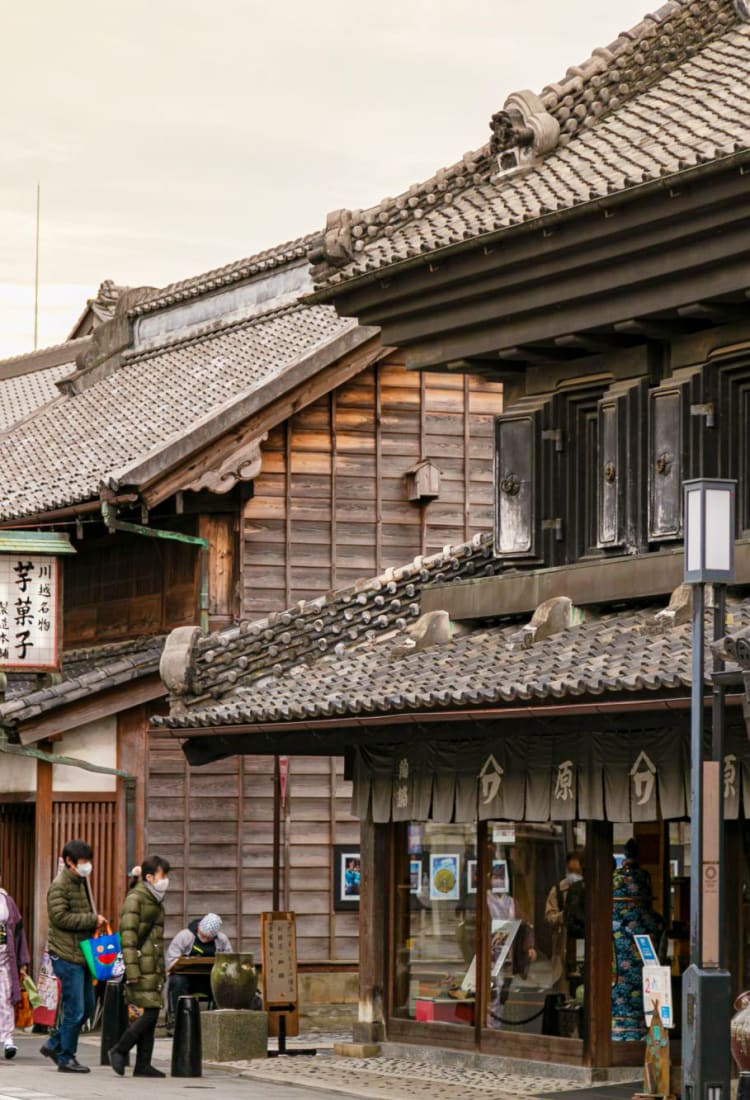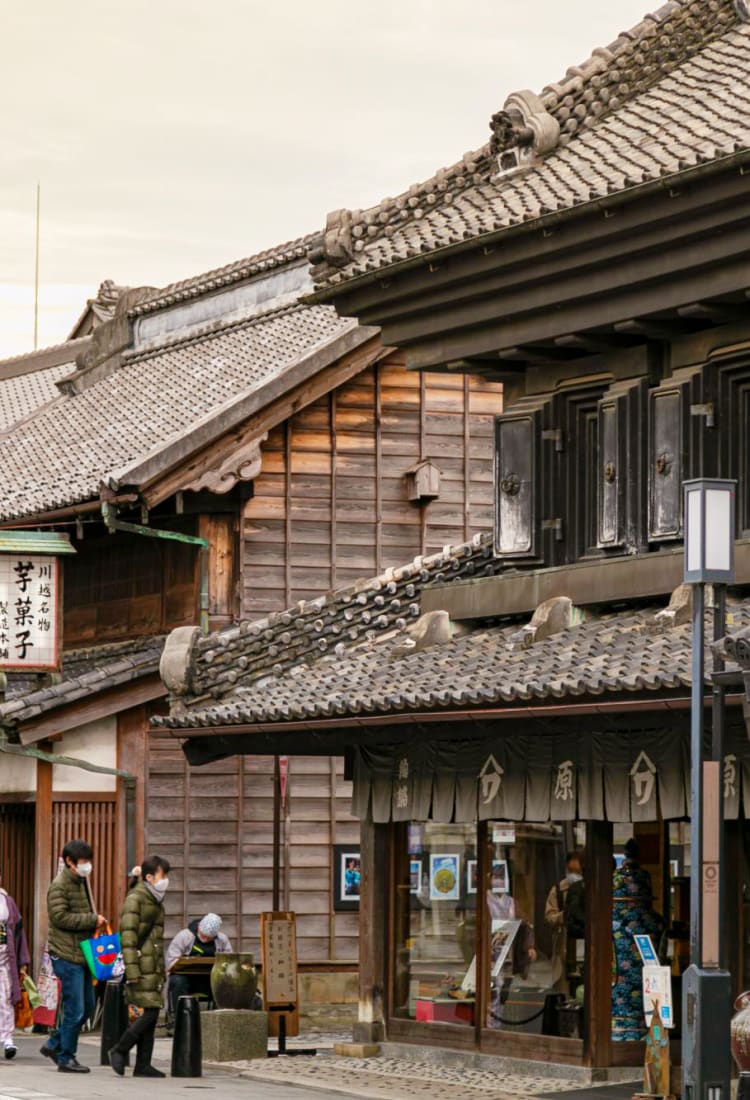 Kanto
Saitama
Sightseeing and nature adventures in Tokyo's neighboring prefecture
Saitama borders Tokyo but offers its own array of outdoor adventures and living Edo history
A major transportation hub and a stop on the way to Nikko during the Edo period, Saitama is now an urban commuter area. The Edo atmosphere remains, however, in historic towns such as Kawagoe. Close enough to Tokyo to offer a quick getaway to the beauty of nature, mountainous areas like Chichibu offer easy hiking and seasonal flowers, while the semi-rural Sayama Hills area is dotted with emerald-green tea fields.
Many parts of Saitama are around 60 minutes by train from Tokyo's major stations, with express trains to Omiya and beyond.
Home to many commuters who work in Tokyo, Saitama is easy to reach by train. Omiya Station is a major hub for the area. The JR Takasaki and Utsunomiya lines connect Saitama with major Tokyo stations such as Shinagawa, Tokyo and Ueno. From Shibuya and Ikebukuro, you can take the JR Shonan-Shinjuku or Saikyo lines. These options all take about half an hour. Once you've reached Saitama, local trains criss-cross most of the prefecture.
Don't Miss
Outdoor adventures at Nagatoro in the mountains and rivers of Chichibu
The "Little Edo" of Kawagoe with its historical warehouse district
Fields of spring flowers at Hitsujiyama Park and autumn vistas in the Nakatsu Valley
The cavernous interior of the Metropolitan Area Outer Underground Discharge Channel in Kasukabe
Trending Attractions in Saitama
Soka Senbei

Senbei are rice crackers, the Japanese version of the potato chip, and Soka is famous for these. Senbei come in all varieties of flavors, including soy sauce, curry and yuzu, to name a few. They go great with ice-cold beer. (Photo: Soka Senbei Promotion Council)

Chichibu Silk Textiles

This iridescent textile gained nationwide popularity in the early half of the 19th century. Patterns in the fabric are created using a dyeing technique known as hogushi nassen. Visitors can learn about the process at the Chichibu Meisenkan.

Iwatsuki Dolls

The eastern region of Saitama is home to paulownia wood crafts, and doll making which uses powder from the paulownia sawdust. Iwatsuki dolls dressed in traditional costumes are displayed at Japan's annual festivals for boys and girls. (Photo: The Saitama City Iwatsuki Ningyo Museum)
Spring

In spring, Saitama's parks and mountains burst into color with blooming flowers. Visit Omiya Park to picnic under the cherry blossoms.

Summer

Enjoy vibrant summer festivals with elaborate floats in historic Kawagoe. Cool down in the rivers and mountains of the Chichibu area.

Autumn

Brilliant autumn colors paint the river valleys, parks and mountains. The Tour de France Saitama Criterium draws the world's best cyclists to Omiya.

Winter

Winter offers ice skating, illuminations at Tobu Zoo, and Chichibu Yomatsuri, one of the country's three main hikiyama festivals.