TOKYO
Around Haneda Airport
Tokyo's first airport and main domestic transport hub
Tokyo's first airport and main domestic transport hub
Two major international airports service the Tokyo area: Narita Airport


and Haneda Airport


. Both offer domestic and international flights at all hours of the day; however, Haneda


is much closer to downtown Tokyo and Yokohama.
With a central location, quick transportation, and short-term accommodation options, Haneda is a great entry point to the country and for exploring further.
Don't Miss
Visiting Ota Market for fresh produce
The Tokyo Monorail for a unique ride into town
Staying in an airplane-themed capsule hotel
How to Get There
Haneda Airport


is easily accessible via train or monorail from downtown Tokyo.
From Shinjuku or Shibuya station catch the JR Yamanote or JR Keihin-Tohoku Line to Hamamatsucho Station, then transfer to the Tokyo Monorail


to Haneda Airport


. Alternatively, take the Keikyu Airport Line from Shinagawa. There are also a number of limousine buses to Haneda Airport


that depart Tokyo Station


every 30 to 60 minutes. The limousine buses also leave from some of the major hotels.
A history of Haneda
Today the airport services over 60 million passengers per year, making it the country's busiest airport and one of the busiest airports in the world. Haneda


opened in 1931 and was Tokyo and Yokohama's major airport for both international and domestic flights. In 1978, Narita Airport


opened and took charge of the majority of Tokyo's international air traffic, while Haneda


continued to connect a majority of the nation's domestic travelers. Following its new runway completion and new international terminal building in 2010, Haneda


began to service more international routes.
Stay at the airport
As Haneda Airport's international terminal is open 24 hours, the surrounding area offers a number of flexible accommodations for those with late or early flights. Each of the airport's three terminals also has its own hotel on site. For those wanting to stay in the terminal area, Royal Park Hotel The Haneda is located in International Terminal 3, the Haneda Excel Hotel Tokyu is located in Terminal 2, and the First Cabin Tokyo Haneda, an airplane-themed capsule hotel, is located in Terminal 1. There are other hotels nearby, most served by free shuttle buses.
Riding the monorail
Initially built for the 1964 Olympics, the Tokyo Monorail is a pretty unique way to get to and around the Haneda Airport area. Stopping at each of the three terminals, the monorail offers views of Tokyo Bay on its way to Hamamatsucho Station, which takes about 15 minutes. From Hamamatsucho Station, you can catch the Yamanote Line, Tokyo's main loop line. Ota Market
If you have some time to kill before or between flights, consider visiting Ota Market, an excellent way to discover some of the best local produce from the city and its surrounding area.
Located just one stop from the airport, Ota Market is one of Japan's biggest markets. At over 100,000 square meters, it's larger than Tsukiji's fish market (which has since moved to a new location) and boasts a huge selection of vegetables, fruit, and fish.
In the airport
Haneda


offers many things to do inside the airport terminals themselves. From the observation decks, you can see planes taking off and landing with Tokyo in the background, while enjoying a glass of Haneda's very own craft beer Sky Ale. Visit the past as you stroll the Edo Koji shopping area, or do some pop-culture shopping in Tokyo Pop Town.
Did this information help you?
out of found this information helpful.
Near Around Haneda Airport Other
Tokyo
Around Haneda Airport Other
Tokyo
Haneda Airport
Tokyo-to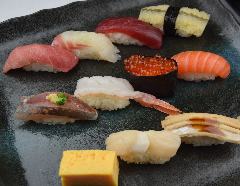 Tokyo
Sushiden Hanedakukoten
Sushi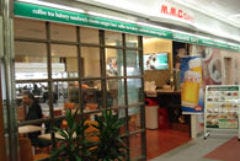 Tokyo
Mmc Cafe Hanedakukokitaten
Café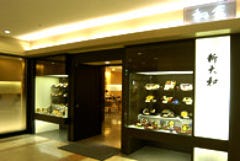 Tokyo
Shinyamato
Izakaya (Japanese Style Pub)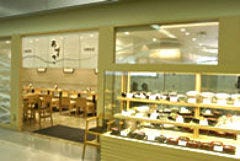 Tokyo
Azusa
Izakaya (Japanese Style Pub) Tokyo
Hitoshinaya
Japanese Other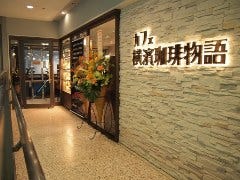 Tokyo
Kafue Yokohama Coffee Monogatari
Café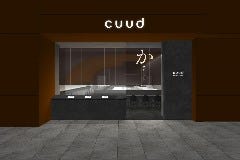 Tokyo
Cuud Hanedakukoh Dai 1 Taminaruten
Curry Udon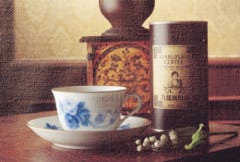 Tokyo
Marufuku Coffee Ten Hanedakukoten
Café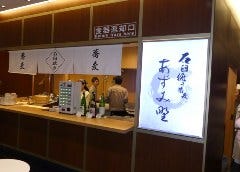 Tokyo
Ishiusubiki Soba Azumino
Soba Noodles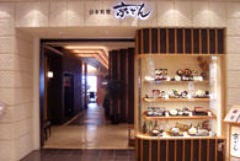 Tokyo
Kyozen
Local / Regional Cuisine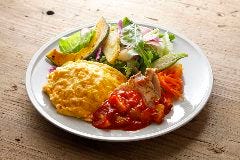 Tokyo
Ru Shieru
Japanese Style Western Food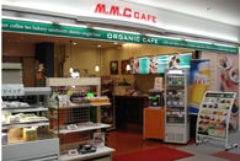 Tokyo
Mmc Cafe Hanedakuko Minamiten
Café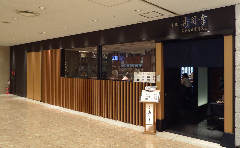 Tokyo
Haneda Sushikoh
Sushi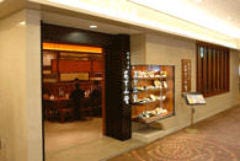 Tokyo
Shinshusoba Azumino
Soba Noodles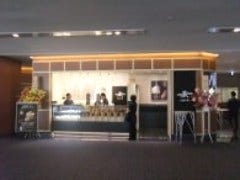 Tokyo
Gokokuhojoh Kuraichi
Japanese Other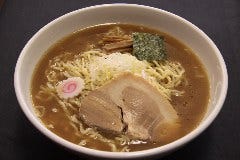 Tokyo
Haneda Taishoken
Ramen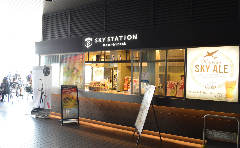 Tokyo
Sukaisuteshon
Japanese Style Western Food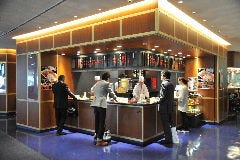 Tokyo
Matakoiya Haneda Dai I Chitaminaruten
Sushi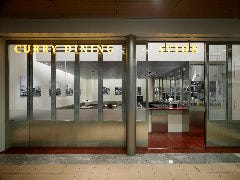 Tokyo
Kare Dining Abion
Curry & Rice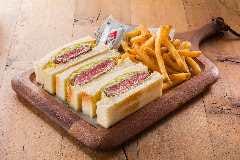 Tokyo
Cafe & Beer Restaurant Miya Hanedakukoten
Dining Bar History
Tokyo
Ikegami Honmonji Temple
Tokyo-to