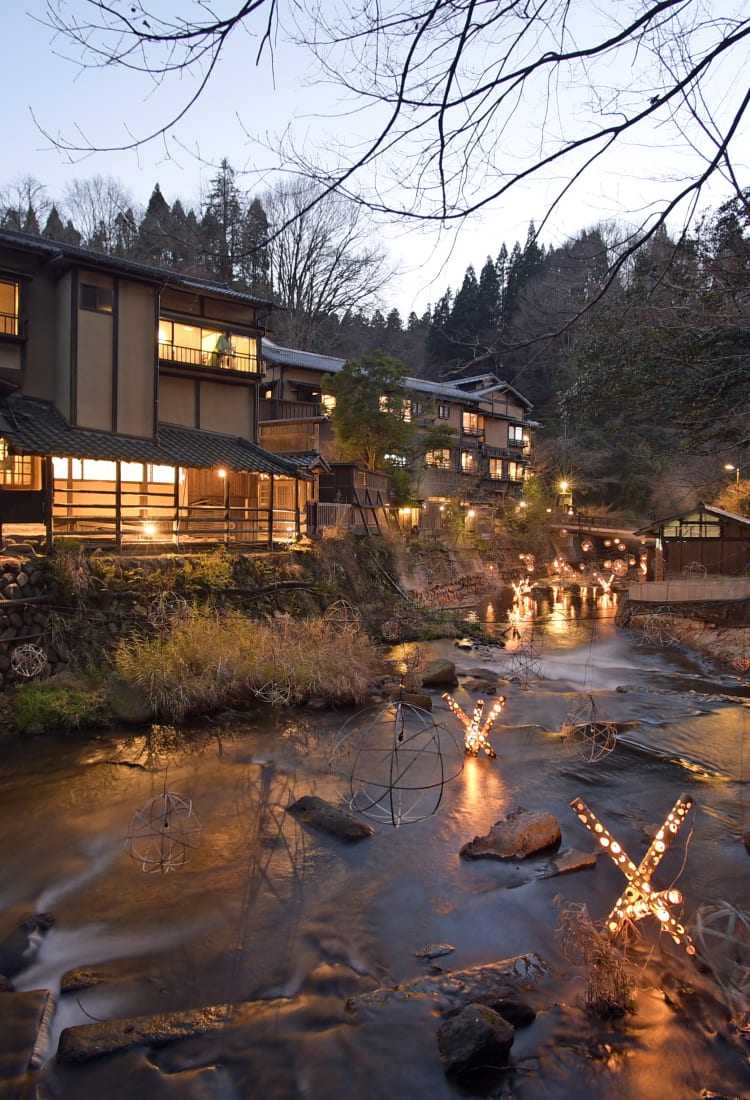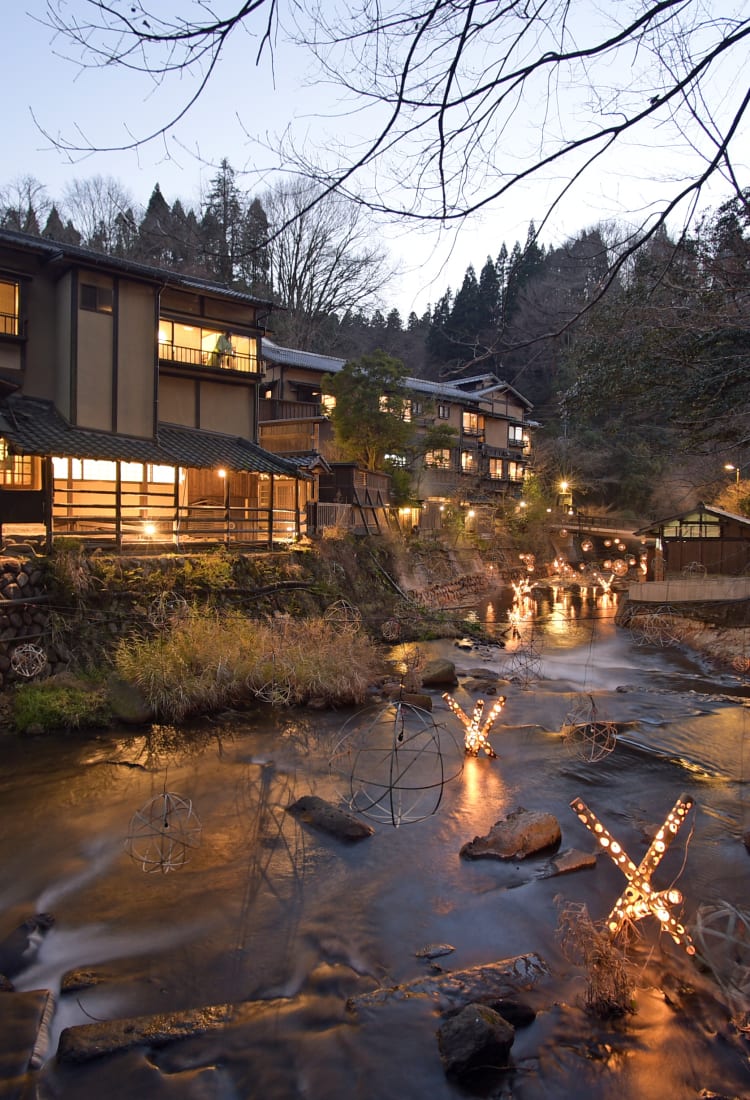 Kyushu
Kumamoto
Shaped by volcanoes
Onsen resorts, a majestic castle and famous local foods are helping Kumamoto bounce back
Despite suffering damage in the 2016 Kumamoto earthquake, the region was quick to rebound and continues to welcome tourism. Surrounded by mountains, the landscape is shaped by volcanic activity. Aso is known for its huge caldera containing villages and farms. Kumamoto Castle is one of the country's most imposing, and Kurokawa Onsen retains a quaint, traditional feel.
Kumamoto has its own airport, and larger Fukuoka Airport is also close. Bullet trains pass through Kumamoto as well, with easy access from Kagoshima in the south, and Fukuoka and beyond to the north. Local trains are cheap and convenient for reaching small towns around Kumamoto Prefecture.
There are direct flights to Kumamoto Airport from Tokyo's Haneda Airport and Osaka's Itami Airport. There are also direct flights from Narita, Nagoya (both Chubu and Komaki), and Shizuoka. If traveling from elsewhere in Japan, the best way to get to the area is by catching a plane to nearby Fukuoka Airport and then getting to Kumamoto by train or bus. If you'd rather travel by land, catch the shinkansen from Tokyo and points west. There are some through trains originating from Shin-Osaka Station, while others require an easy transfer at Hakata Station in Fukuoka.
Don't Miss
Kumamoto Castle, one of Japan's most famous castle sites
Kurokawa Onsen, a traditional hot spring resort town
Christian sites and marine activities in the islands of Amakusa
The yearly Yamaga Lantern Festival
Trending Attractions in Kumamoto
Aka Beef

Beef from Japanese brown cattle, one of the four breeds of wagyu cattle. Aka beef is characterized by its lean meat and tenderness.

Kumamoto Shochu

Japan's other national drink, shochu is a distilled liquor made from rice, barley, brown sugar, sweet potatoes or buckwheat. It has a rich, nutty flavor, and can be enjoyed straight up, on the rocks or mixed into cocktails.

Dekopon

The dekopon is a hybrid mandarin often called the "sumo mandarin" due to its large, round size. Incredibly sweet and packed with juice. Make sure to try fresh-squeezed dekopon juice while in Kumamoto.

Bamboo Crafts

Kumamoto has a lot of bamboo, and its artisans sculpt it into various fantastic shapes, including lanterns, candleholders, baskets and other decorative and practical items. The glow of patterned bamboo lit from within is particularly appealing, stylish and peaceful.

Amakusa Ceramics

Ceramic production in the Amakusa area dates back to to the early 17th century. Critical to the livelihood of this island community, the various regional kilns produced several varieties, including mizunodaira, uchida sarayama, maruo and takahama ware.

Higo Inlay Work

Stately and practical, Higo zogan metalwork was created to customize military gear. When swords were outlawed in 1876, craftsmen specializing in this art invariably branched out. Nowadays this gold and silver inlay technique is used on everything from cufflinks to bespoke guitars.
Spring

Celebrate cherry blossoms all around the prefecture with food and drink. The grounds of Kumamoto Castle are particularly beautiful and festive.

Summer

Kumamoto comes alive with special events, including the Horse Festival, the Yamaga Lantern Festival, and various fireworks displays.

Autumn

Changing leaves are a beautiful compliment to bathing in hot springs. Enjoy local citrus fruits like the dekopon, also called the "sumo mandarin."

Winter

Warm up in an onsen or with a steaming hot pot meal. Hot pot made with rich seafood is a Kumamoto winter specialty.