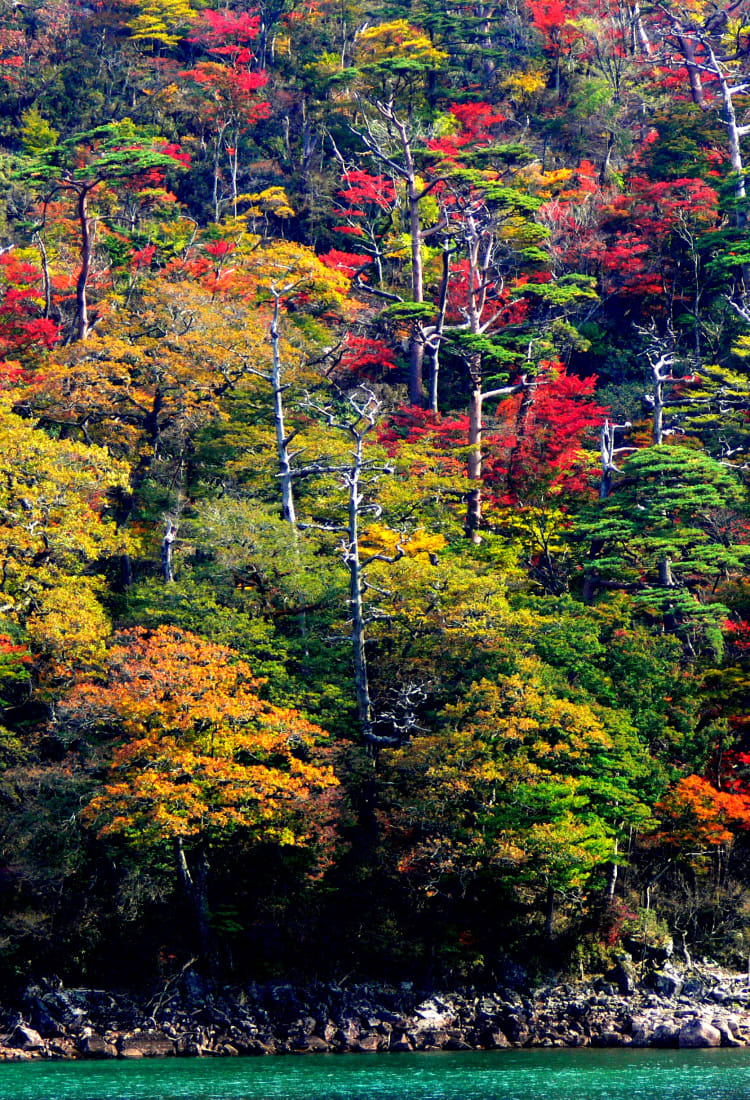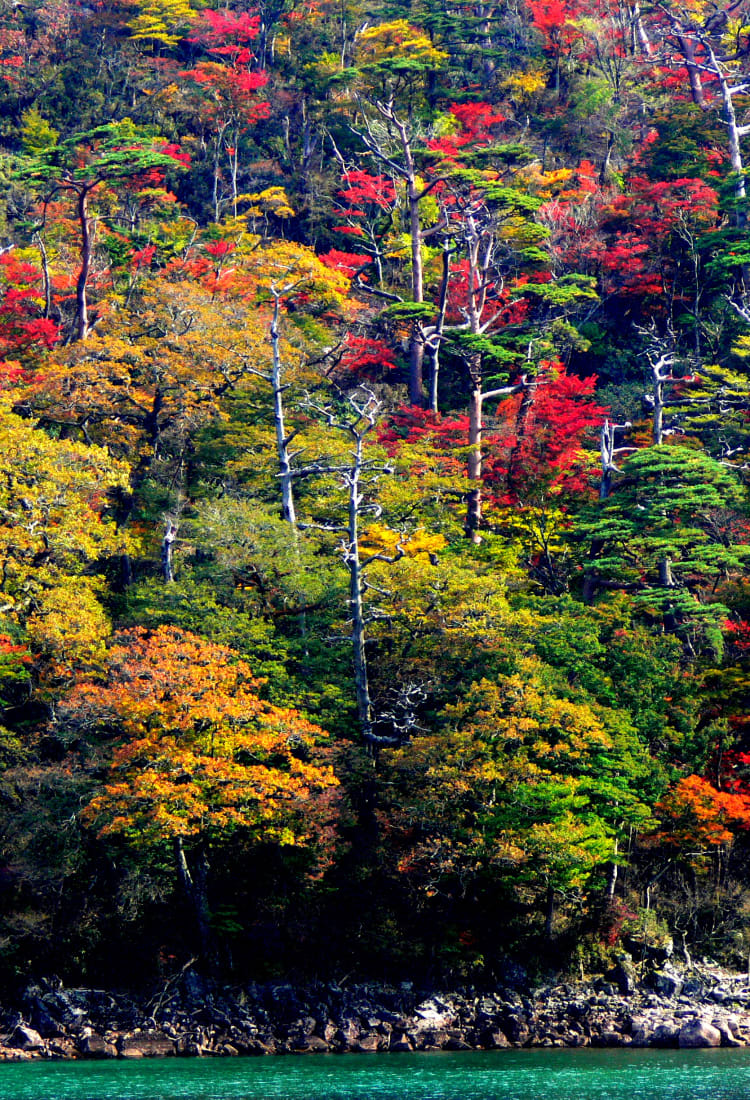 MIYAZAKI
Ebino
Volcanoes, crater lakes, high mountain peaks and views to South Korea
Volcanoes, crater lakes, high mountain peaks and views to South Korea
If you are seeking outdoor adventures up volcanoes, on mountain hikes and around giant water-filled craters, then grab your hiking boots and head to Ebino. Ebino Plateau, or Ebino Kogen, is in the south-western part of Miyazaki and boasts a 12-kilometer mountain-to-mountain ridge hike. Don't Miss
A leisurely stroll around Rokkannonmi Pond
The hike along Kirishima's breathtaking 12-kilometer volcanic ridge
See if you can spot South Korea from the top of Mt. Karakuni
How to Get There
If you are coming to the area by car, you can use the expressway and pay a toll, or use local roads. From Miyazaki City


, the drive is just over 90 minutes.
Hike through Japan's first designated national park Any trip to Ebino centers around exploring the Kirishima mountain ranges


. If you spend enough time in the area there are 23 volcanoes, 15 craters and ten crater lakes to see, which make the region an absolute fantasyland for volcano lovers and adventurous explorers.
Start with a beginner-friendly hike around Rokkannonmi Pond
There are many different hikes to enjoy in Ebino, but most travelers start at the visitor center and go around Rokkannonmi Pond. It's a fairly leisurely two-hour hike, with fantastic views of the surrounding mountains and highlands.
Tackle the more challenging and spectacular volcanic ridge trail
If you want something more challenging, you can take the 12-kilometer Ridge Trail, which leads from Ebino Kogen and takes you over numerous volcanic peaks to the other side of the National Park. Note that if you intend on stopping at the other end, you'll need to organize transport to pick you up.
Ascend the peak of Mt. Karakuni The highest of the mountains in the Ebino Kogen area is Mt Karakuni


, at 1,700 meters above sea level. It gets its name because you can see all the way to South Korea from the top of the peak on a clear day. If you're lucky enough to be there in the fall season, you can see some amazingly colored trees. Learn more about life in this unique area
To learn more about the distinct landscape, flora and fauna that flourishes in the area, pay a visit to the Eco Museum Center at the entrance to Ebino Kogen. You can see first-hand what kind of life thrives here via authentic botanical samples.
Staying in Ebino Kogen
Accommodation in the area includes glamping facilities at the Kokuminshukusha Ebino Kogenso, and inns at Ebino Kyomachi Onsen and Shiratori Onsen. If you are not staying in the area, it is possible to start your hike early and return to either Miyazaki City


or Kagoshima for lodgings.
* The information on this page may be subject to change due to COVID-19.
Did this information help you?
out of found this information helpful.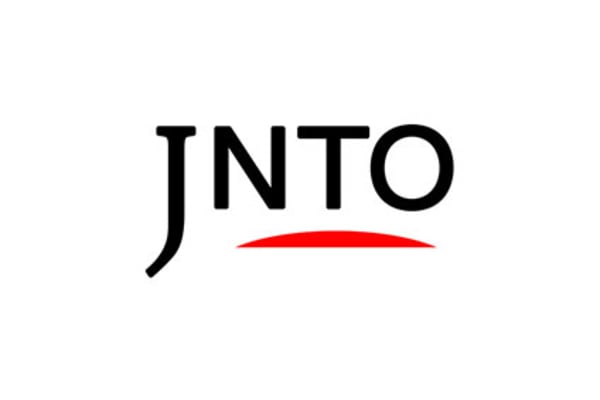 Nature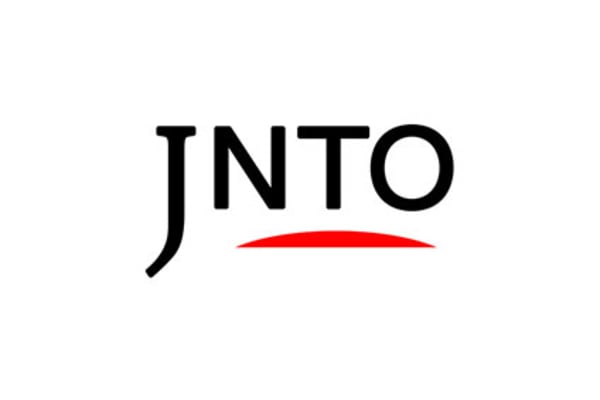 Nature
Miyazaki
Mt. Karakuni
Miyazaki-ken