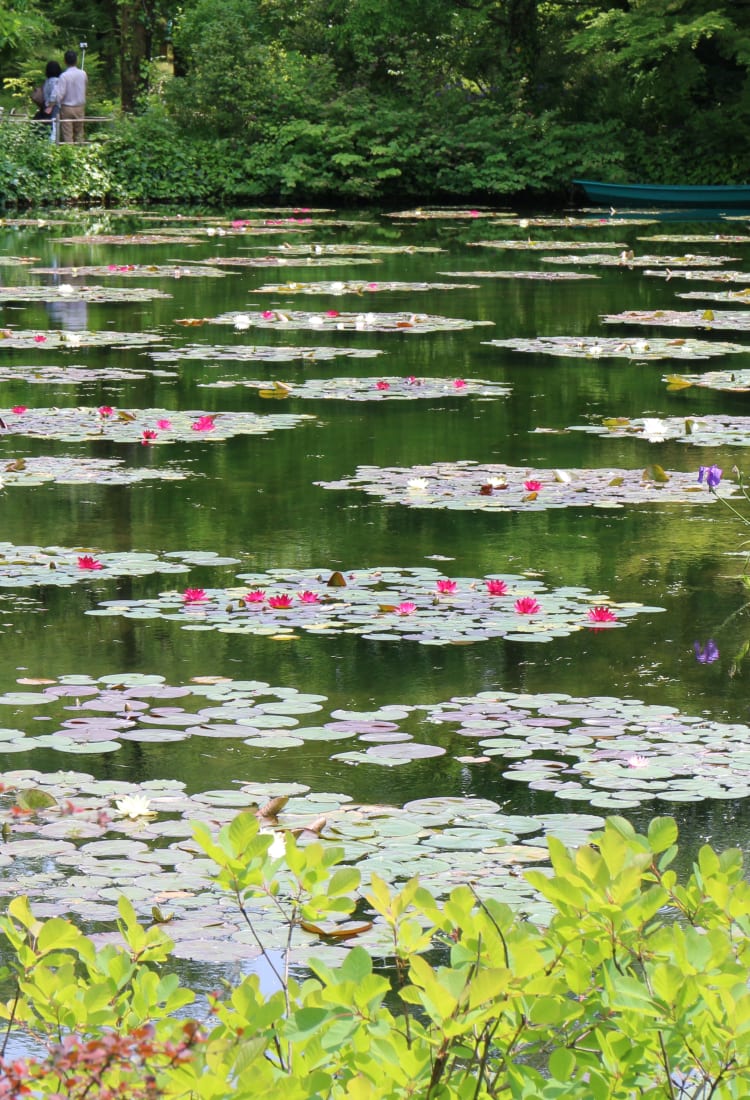 Shikoku
Kochi
Rural views, surfing and river camping
Facing the Pacific Ocean, Kochi captivates visitors with its rustic charms and outdoor recreational possibilities
Kochi Prefecture's location on the Pacific Ocean has made it a gathering place for surfers from all over Japan. The
Muroto
area of its rugged coast has earned UNESCO Global Geopark status for its geological formations. The clear
Shimanto River
draws campers and trekkers eager to spend time on its banks. Historical townscapes such as
Kochi Castle
, old sake breweries and traditional markets in the region are well preserved and worth exploring.
Kochi is most easily accessed by plane. There are many bus and train routes to points in Shikoku and connections to major cities in Honshu via Okayama. Direct highway buses are available from many major cities around Japan.
You can fly direct from Tokyo, Osaka, Nagoya, Kobe and Fukuoka to Kochi Ryoma Airport. If you would rather travel on land, catch the shinkansen to Okayama and change to an express train or a bus bound for Kochi Station. There are also local train lines serving Kochi Prefecture and other areas of Shikoku. Rental cars are an easy way to freely explore the prefecture.
Don't Miss
The view of the Pacific from the coast of Kochi Prefecture
The Shimanto River, the longest river in Shikoku and a fantastic place to camp
Hirome Market, Kochi's culinary wonderland
Kochi Castle, one of only 12 castles in Japan with its original keep
Trending Attractions in Kochi
Kochi Dorome

The people of Kochi are known for their love of dorome (fresh young sardines) and alcohol. Every year there is a dorome festival where people eat fresh sardines, pray for a bountiful harvest and have a sake-chugging competition. (Photo: Kochi Visitors & Convention Association)

Imokenpi

Imokenpi are strips of sweet potato fried until crispy and coated in sugar and a touch of salt to balance the flavor. An old-style Japanese snack that is like a dessert french fry. Since they're made from sweet potatoes, though, imokenpi are a bit healthier.

Kochi Bonito

The bonito, or katsuo in Japanese, is a relative of the tuna fish. Katsuo has a deep red coloring and rich flavor. It is most commonly served tataki-style by searing the outside and leaving the inside raw.

Tosa Forged Blades

Tosa uchihamono are free-forged blades. Sharp, durable and easy to care for, these cutting tools reflect swordsmithing techniques from another era. Order-made blades include kitchen knives, hatchets, forestry saws and more.

Tosa Handmade Paper

Tosa has been in the papermaking business for over 1,000 years. Today, it boasts one of the few Japanese washi-producing techniques with huge variety—300 to be exact, including the unrivaled, ultrathin 0.03-millimeter tengu jyoshi variety.
Spring

The whole prefecture comes alive with colorful blossoms. The Kochi Flower Festival in Chuo Park boasts an impressive array of over 40,000 flowers.

Summer

The Yosakoi Festival is the highlight of Kochi's warmer season, featuring 20,000 dancers and plenty of music, food and festivities.

Autumn

The Kochi Castle Autumn Festival is highlighted by a Shinto dance performance called kagura. Nonehachiman Shrine and Kasuga Shrine have ritual displays of yabusame, traditional horseback archery.

Winter

Kochi's temperate climate provides a welcome respite from frigid temperatures in the rest of the country.