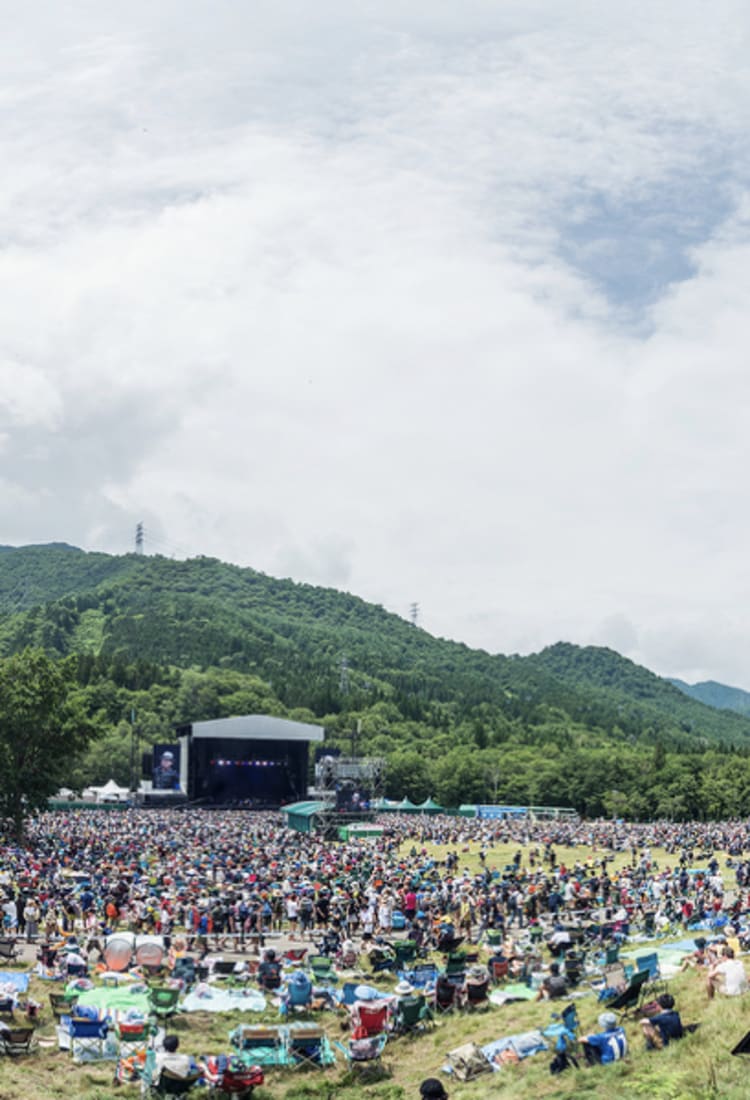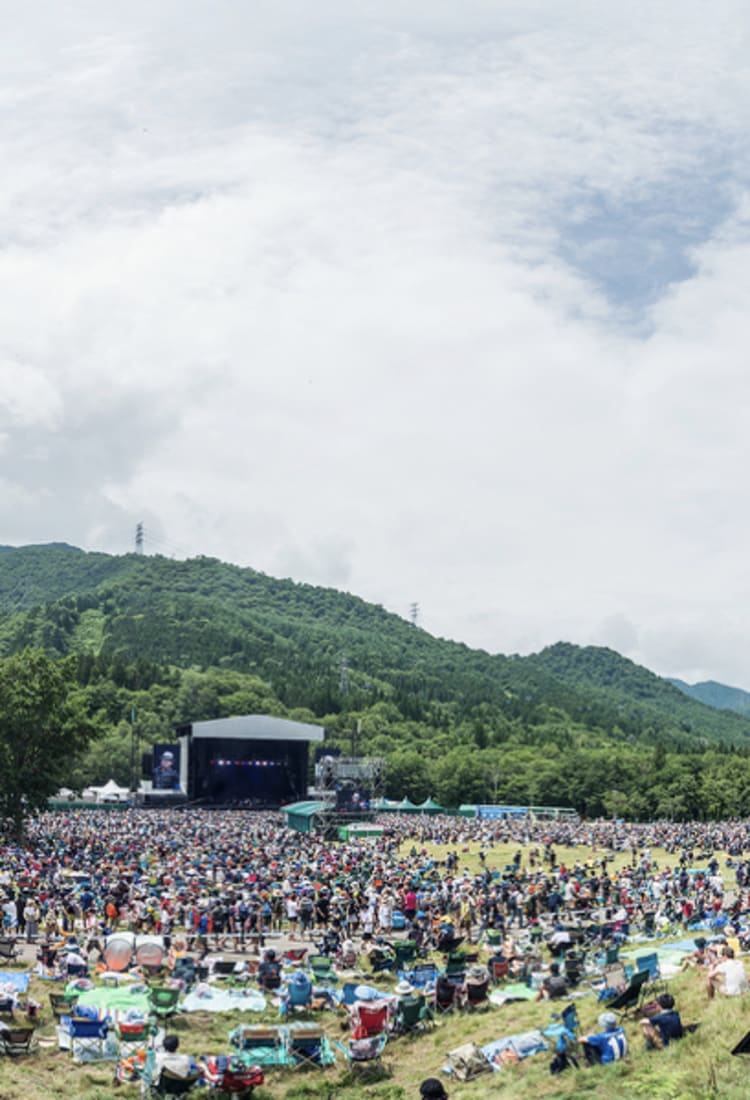 Love the outdoors? Prefer an urban vibe? Take your pick as you head out to Japan's top two summer music festivals!
Love the outdoors? Prefer an urban vibe? Take your pick as you head out to Japan's top two summer music festivals!
Calling all festival lovers! Want to get in on Japan's ultra-cool summer music festivals? They're already a hit with the expat population. Amazing artist lineups and intense energy are a given, but these music festivals are also exceptionally safe and clean. It's what Japan's known for, after all! Head to Japan's two biggest summer festivals, where the music fires up everyone from teens to seniors — or to one of Japan's awesome J-pop festivals. The choice is yours!
Fuji Rock: Bob Dylan is billed as the grand finale for Japan's ultimate music festival 
---
Japan's ultimate summer music festival is held in July at the sprawling Naeba Ski Resort in Niigata Prefecture. Bob Dylan will make his first ever appearance at the festival in 2018, with his decision to headline on the third day already generating a buzz. The top acts on the first and second days are N.E.R.D and Kendrick Lamar. Fuji Rock 2018 features just the kind of glittering roster you'd expect on the twenty-second year of this wildly successful event.
Fuji Rock, which was originally held at the foot of Mt. Fuji, was named the third best festival in the world according to a 2016 ranking of 250 festivals by UK-based authority Festival Insight. In 2012, the event boasted a record 140,000 attendees. The inspiring combination of music in a gorgeous natural setting is what makes this festival such a memorable experience.
The venue features multiple stage areas with capacities ranging from a few thousand to tens of thousands, plus ample food courts and retailers. Though it's possible to make a day trip from Tokyo, you'll get the best experience if you stay for the nighttime shows. Book a room at a nearby hotel or inn and you can end the day with a leisurely soak in one of Japan's famed hot spring baths.
If you can't manage to get a reservation, you can always camp at the venue. The on-site campgrounds are a great place to meet and hang out with fellow travelers. But be forewarned: July is typhoon season in Japan, and Fuji Rock goes on rain or shine. Enjoy the wild weather, but remember—safety first!
Naeba Ski Resort 202 Mikuni, Yuzawa, Minamiuonuma District, Niigata 949-6212
Make the most of it!
Naeba Summer Park is an amusement area adjacent to the Naeba Prince Hotel. It's full of attractions that are fun for the whole family! Take a ride through the sky on a gondola, drive a four-wheel buggy, take a canoe ride (reservations required), collect insects (a favorite summer pastime among Japanese children), go mountain biking, and more.
Kagura Summer Gelände: Experience Japan's longest summer run at nearly 1,100 meters. Special mats recreate the feeling of moguls for a ski and snowboard adventure that's almost like the real thing!
NOTE: Naeba Summer Park is closed during the Fuji Rock festival.
Summer Sonic: Noel Gallagher makes his first appearance at Japan's top urban music festival
---
Summer Sonic is held in August across two venues in Tokyo and Osaka, cities known for their world-class public transportation systems. Noel Gallagher will make his first solo appearance at the festival this year, with Beck headlining the entire event. While Fuji Rock is known for its powerfully charismatic performers, Summer Sonic is the place to catch all the hottest acts of the moment. Many Summer Sonic fans feel that its star-studded roster is even better than the one at Fuji Rock.
One of the key selling points of Summer Rock is that it's so easy to get to. The Tokyo venue (which is actually in Chiba Prefecture) is walkable from the nearest train station, while the Osaka venue is accessible by shuttle bus—so even short-term Japan visitors will find it easy to get there and back.
Exchange your tickets for a wristband that allows you to come and go as you please for the entire duration of the festival. Enjoy live performances from your favorite artists, head out to do some sightseeing in town, and come back later if you want. This kind of freedom is exactly what urban music festivals are all about. Just make sure to get your tickets early—they sell out fast!
Official SUMMER SONIC site(English)
Calling all J-pop and electronica fans! Rock in Japan and Ultra Japan await!
---
August has another delight in store for music lovers: Japan's largest J-pop music festival, Rock in Japan. It is held at Hitachi Seaside Park in Ibaraki Prefecture, a hotspot among visitors from Thailand. Performances exclusively feature Japanese artists, and the festival is an excellent place to discover fresh talent.
Another music festival that's steadily growing in popularity is Ultra Japan, part of the Ultra Music Festival series that originally started in the US. Held in September during the closing days of summer, Ultra Japan is the country's top festival for electronic and dance music. The venue in Odaiba, Tokyo is extremely easy to get to, making it a perfect destination for nighttime entertainment during your trip.