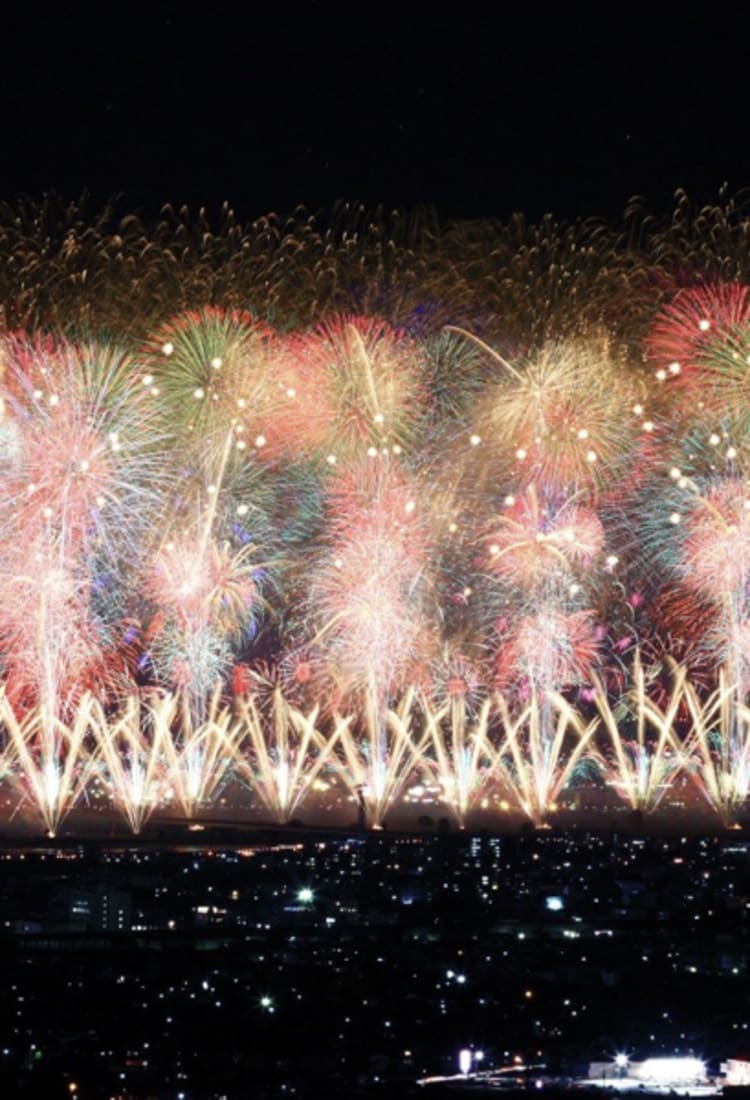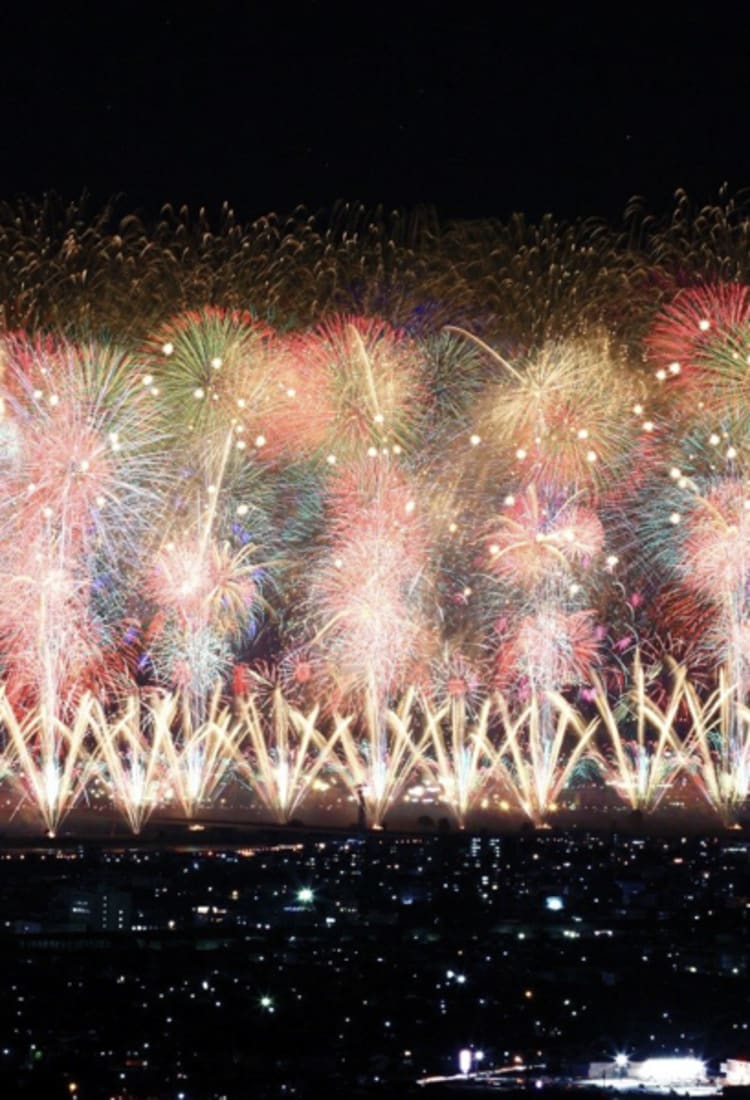 This summer, see the night sky lit up by the Three Great Firework Displays of Japan
This summer, see the night sky lit up by the Three Great Firework Displays of Japan
Japan boasts the world's most beautiful and colorful fireworks, dazzling explosions of light against the night sky that sparkle and change color even as they fade and disappear. In many countries, fireworks are a part of special events throughout the year, but in Japan most displays take place in the summer, and viewing them has become a seasonal tradition. In Japanese, the word for fireworks is hanabi, which means literally "flowers of fire". This summer, why not visit Japan and see for yourself how those beautiful flowers unfold against the night sky?
Fireworks lighting up the night sky in summer — a sight Japanese people have enjoyed since olden times
---
Fireworks are an essential feature of summer in Japan. Every year, more than 1,000 displays take place across the country, mainly in July and August, so if you visit Japan during those months, you are sure to see the sky lit up.
Particularly recommended are the Three Great Firework Displays of Japan, which are the longest established events, and showcase the firework maker's art at its best: the Nagaoka Festival Firework Display in Niigata Prefecture, the Omagari Fireworks in Akita Prefecture, and the Tsuchiura All Japan Fireworks Competition in Ibaraki Prefecture.
The Nagaoka Festival Firework Display has been held since 1879 (though it was suspended during the Second World War). The display spans a total distance of two kilometers and lasts for around five minutes, featuring many exciting effects and culminating in a piece known as The Phoenix, inspired by the immortal bird of Greek mythology.
The Omagari and Tsuchiura Fireworks are competitions. They attract leading firework makers from all over the country, who invest great pride and passion in their work, allowing spectators to enjoy the art of the firework maker at its best. Fireworks are judged on their design, color and originality, and the winning entry is awarded the coveted Prime Minister's Prize.
These two firework displays are also "hi-tech" events, where some of the displays are set off using computer control systemse.
Enjoying the Three Great Firework Displays
---
The Nagaoka Festival Firework Display takes place August 1-3 and is also a commemoration for all victims of the Second World War. Along with the firework display, whose attractions include the Extra-large Starmines, there is a toro-nagashi (paper lantern-floating) event, during which a host of small boats carrying lanterns as an offering to the souls of the dead are floated down the river, creating a truly magical spectacle. The Nagaoka Festival offers a wealth of opportunities to experience Japanese traditions of this kind.
The Omagari Fireworks comprise a total of around 18,000 fireworks, some of which take a whole year to manufacture. The display takes place on the fourth Saturday of August and, unusually, is divided into two sessions, starting at around 5.30pm and 7pm respectively, lasting a total of three hours.
Don't worry if you can't make it to either of these two events: the Tsuchiura Fireworks is held on the first Saturday of October, providing an opportunity to enjoy some of the finest fireworks in Japan even after summer is over. Particularly impressive are the jugo-dama (No. 10 shells), which expand to a huge diameter of 320 meters when they burst in the night sky, and Starmines, set pieces consisting of several tens or even hundreds of fireworks set off in quick succession.
Another reason for the popularity of the Tsuchiura Fireworks is convenience of access: from Ueno Station in Tokyo it's only a 45-minute journey by limited express train to Tsuchiura, the nearest station to the venue.
You may decide to plan your trip around one of the Three Great Firework Displays, or, if you are visiting Japan during July or August, when most firework displays take place, you can simply pick a tourist destination and take in a local firework display. With more than 1,000 events to choose from, you are sure to have a great time.
A little historical background knowledge to enhance your enjoyment
---
Japanese fireworks are known as the world's richest in color and subtlest in expression. One reason for this technical and artistic excellence is that, from the 17th century onwards, when fireworks became a popular entertainment, the daimyo, feudal lords who had great political and economic power, became firework enthusiasts.
The daimyo spent huge sums of money on firework displays, encouraging firework makers to develop their skills, and the beauty and richness of expression we see in Japanese fireworks today is a direct result of the technical and artistic competition that continues to the present day.
Homegrown skills are not solely responsible for the splendor of modern Japanese fireworks: Western science has made an important contribution through the use of different minerals to create a wide variety of colors. Firework makers eager to develop their technical and artistic skills were quick to use western technology to create fireworks with high artistic merit.
Besides their wealth of color and subtlety of expression, Japanese fireworks are distinguished by their shape.
Across the world, fireworks are typically cylindrical, but nearly all Japanese fireworks are spherical. This shape is thought to have been developed to enhance the roundness and beauty of the fireworks as they blossom like huge flowers in the night sky.
The historical association of fireworks with flowers can be seen not only in the name hanabi (flowers of fire), but also in the fact that individual types of firework are named after flowers such as kiku (chrysanthemum) and botan (peony).
The wealth of shapes and colors of Japanese fireworks, and the way they change at every instant, from the moment the flower blossoms to when if fades and disappears, are truly awe-inspiring. We hope this historical background knowledge will enhance your enjoyment.
Finally, a common sight at firework displays is people wearing casual summer kimonos called yukata. This too is a summer tradition.
So, if you have come to Japan to see sights that can only be enjoyed in summer, first try looking up. The flowers of fire in the night sky are sure to bid you "Welcome to summer in Japan."
For more information on the Tsuchiura All Japan Fireworks Competition, go to