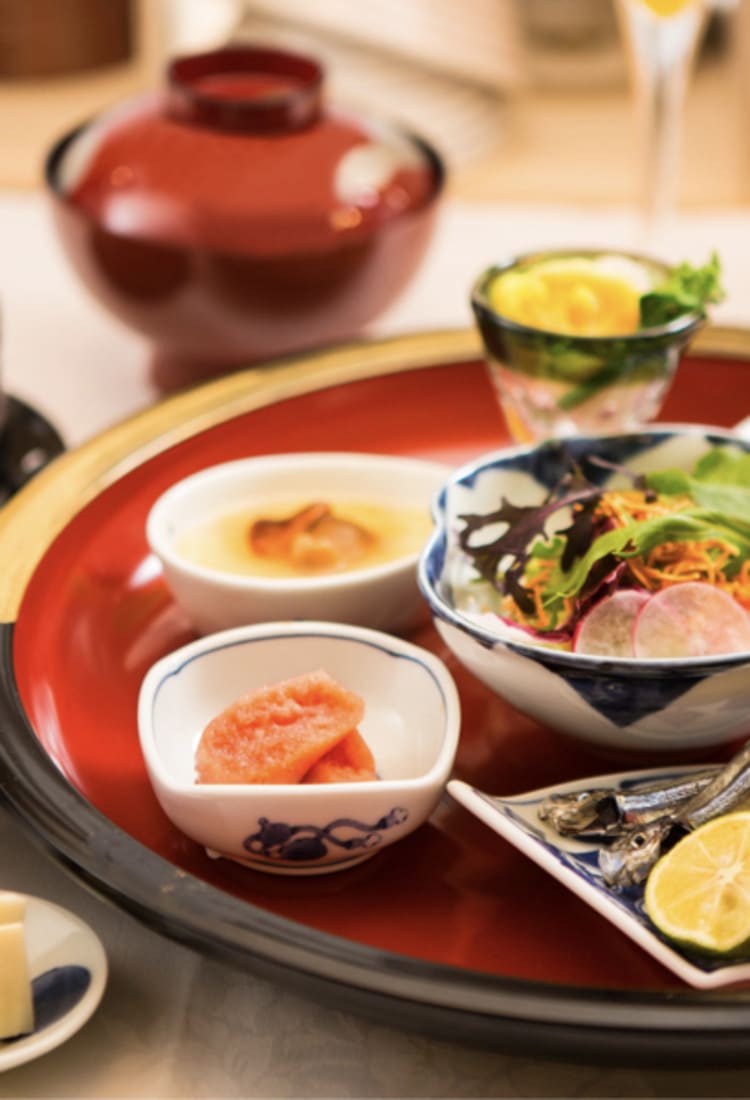 Head to Nagasaki and experience the place where Japanese, Chinese, and Dutch cultures meet
Head to Nagasaki and experience the place where Japanese, Chinese, and Dutch cultures meet
For the two hundred years or so between the 1600s and the mid-1800s, Japan practiced an isolationist policy that heavily restricted contact and trade with foreign nations. During that time, Nagasaki was the only place where trade with the outside word was allowed. Chinese, Dutch, and Portuguese cultures in particular took widespread hold in the area, blending with the native Japanese culture to produce something entirely unique. If you take a trip to Nagasaki, you're likely to feel that it's both foreign and deeply familiar in the same instant.
Encounter Nagasaki's fascinating history as you stroll through its streets 
---
Nagasaki Prefecture is located in Kyushu, the southernmost major island in the Japanese archipelago. It borders another prefecture on the east, but is otherwise open to the sea. For this reason, the ocean and ports have long played a critical role in the economic foundations and cultural development of the area.
Between the 1600s and the mid-1800s in particular, Nagasaki was the only place in Japan that had direct contact with European nations. This unique history has had a tremendous influence on the way Nagasaki is today.
If you walk through the streets, you'll feel the presence of Chinese and Dutch cultures, despite the fact that you're in a Japanese city. This mixed culture of the time is said to be "wakaran culture", which means a mix of Japanese, Chinese, and Dutch cultures –one that affected nearly every aspect of life.
The island of Dejima was the gateway to foreign trade in those days. Its buildings and streets have been partially reconstructed from every era between the 1600s and the mid-1800s, so as you walk around you can tap into the roots of the city's cosmopolitan culture.
About a five-minute walk from Dejima, you'll run into Nagasaki Chinatown. Make sure you try Nagasaki champon while you're here, a unique soup and noodle dish packed with a variety of ingredients. It's based on Chinese ramen noodles, eventually adding Nagasaki seafood, meat, and vegetables to create a dish that is a blend of Japanese and Chinese influences. Today, it has become a staple of the local cuisine and a signature dish of the region. Nagasaki Chinatown is the perfect place to pick up souvenirs and indulge in a rich selection of street food, including mahua dough twists, mooncakes, and other classic snacks.
Cosmopolitan culture served at a round table and a glittering festival
---
Known as Shippoku cuisine, this renowned Nagasaki dining experience is one of the crowning jewels of the area's fusion of Japanese, Chinese, and Dutch cultures.
Large dishes are lined up on a round table family style, with each person taking what they want on small personal plates. It's based on Chinese-style dining, but also carries Portuguese and Dutch influences combined with a unique Japanese cultural flair. The dishes that cover the round table and contain elements of Japanese, Chinese, and Western cooking are made with local ingredients and designed to showcase their flavors.
Shippoku cuisine is now a staple of the local culture, and is frequently served at wedding ceremonies and similar events. It can also be enjoyed at many of Nagasaki's high-end restaurants. Traditionally, it all starts with an invitation to "enjoy the soup". Rather than a toast, everyone kicks off the meal with a sip of broth.
If you visit Nagasaki in winter, make sure you catch the Nagasaki Lantern Festival, which is celebrated during the Chinese New Year (February 5–19 in 2019). Nagasaki Chinatown and various other neighborhoods are decorated with some 15,000 Chinese lanterns, casting a magical glow across the city.
There are six venues for the Nagasaki Lantern Festival in addition to Nagasaki Chinatown where events are held daily. Visit them to enjoy dragon dancing, Chinese acrobatics, erhu musical performances, and more. You can feel the spirit of old China capturing the hearts of everyone at the festival.
Discover elements of Japanese, Chinese, and Dutch in the city's renowned architecture
---
You can find countless examples of the way foreign cultures have influenced Nagasaki in the city's architecture.
Setre Glover's House Nagasaki (English available) in Minami-Yamate, once the foreign residential district of the city, has a retro Western vibe. Its relaxing spaces still feel like the rooms in a private Western residence. Guests are provided with a fusion Japanese-Chinese-Dutch breakfast (see top photo) made with seasonal local ingredients prepared in various national styles.
Near the hotel is the Glover Garden (English available), which is a registered World Heritage site. There are nine western buildings here, including the Western-style residence of Scottish merchant Thomas Blake Glover. The former Glover House was built in 1863, making it the oldest wooden Western structure remaining in Japan. It has been designated as an Important Cultural Property. Although it is based on Western architecture, it has numerous Japanese elements as well. Shikkui plaster*1 was used as the foundation for the exterior walls, and the roof is laid with kawara tiles, for example. The sweeping views it offers of Nagasaki Port are one of its most charming features.
*1 A type of coating material made from slaked lime mixed with sand, seaweed, and other materials formed into a paste with water. Shikkui plaster is used to make the walls and ceilings of traditional Japanese homes.
Whether you're dining, admiring the architecture, or strolling through the city streets, a trip to Nagasaki will put you in touch with a cosmopolitan world that's as Chinese and European as it is Japanese. The more you take the time to slow down and look, the more there is to discover.
For more information
Nagasaki Tabinet (Nagasaki Prefecture Convention and Tourism Association)
Official tourism website for Nagasaki City