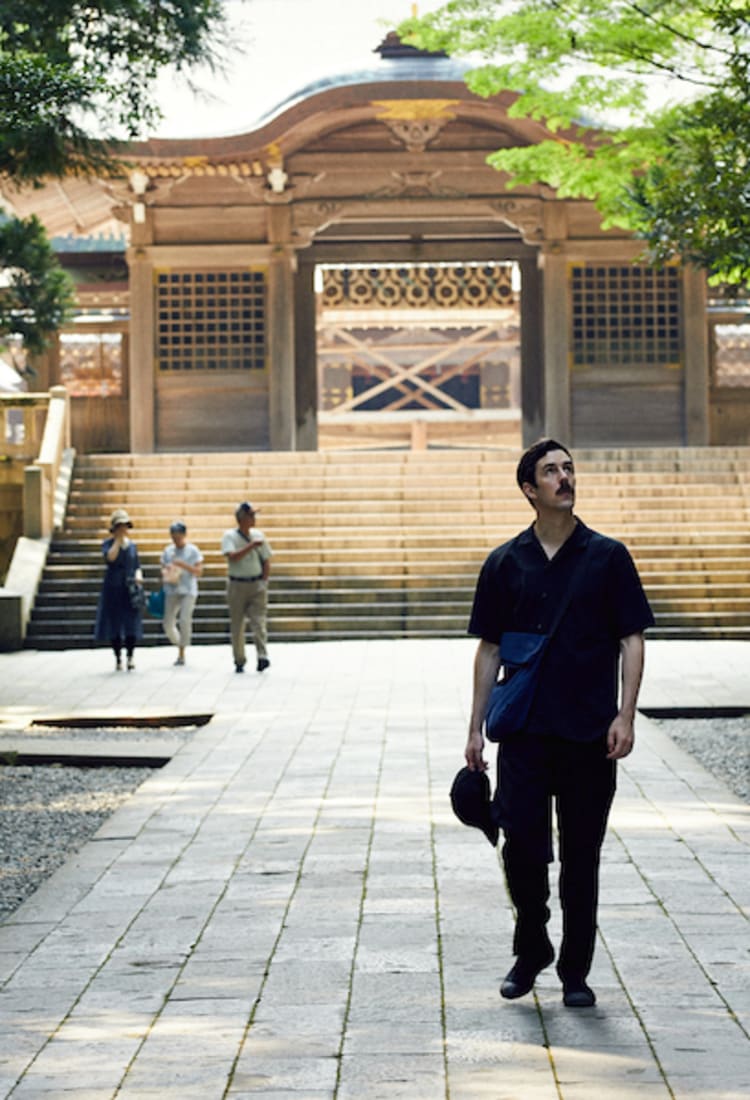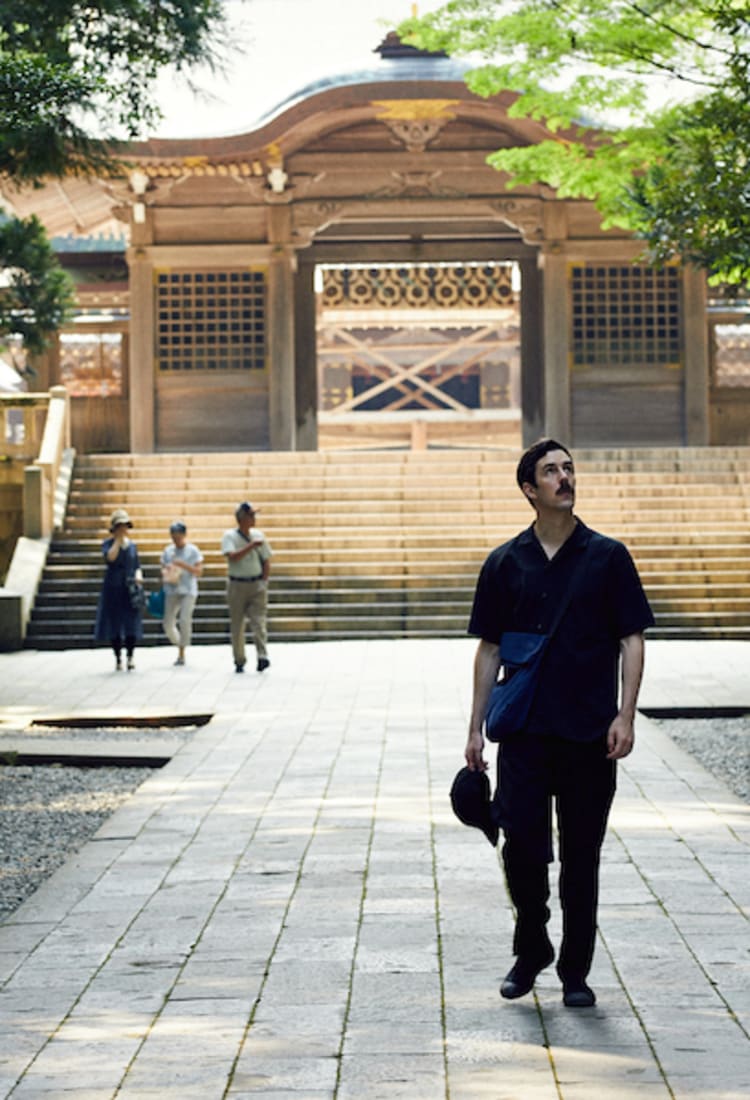 Discover Japanese food and natural beauty in Niigata with Australian editor (Part II of II)
Discover Japanese food and natural beauty in Niigata with Australian editor (Part II of II)
The city of Niigata boasts more rice paddies and greater rice production than any other municipality in Japan. Of all parts of the city, the Nishikan district has the most farmland, and has recently come in the spotlight as the birthplace of wara art, thanks to massive art objects made from rice straw. Other highlights of Nishikan include the ocean, mountains, and other natural delights as well as hot springs, sake breweries, and other tourist attractions. It is the perfect place to get away from the crowds and take your time enjoying the magic of Japan in a quiet setting. Join Australian Ben Davis, an editor living in Tokyo, on a trip through Nishikan and the surrounding area.
Off to discover more than 2,400 years of history at Yahiko Shrine 
---
After stopping for a break at Iwamuroya, Ben heads a bit south from the Iwamuro Hot Spring area to Yahiko Shrine, nestled at the foot of Mt. Yahiko.
Yahiko Shrine is located about a ten-minute drive from Iwamuroya. If you take the tour bus, get off at the Takaraya Shuzo stop; it's about a thirty-minute walk from there. You can also walk there in around fifteen minutes from Yahiko Station on the JR Yahiko Line. Incidentally, if you head to the town area about four kilometers from the shrine's entrance, you'll get to see a torii gate towering thirty meters overhead—one of the tallest in Japan and a symbol of the area.
Yahiko Shrine is said to have been built more than 2,400 years ago in 392 BC, giving it particular historical importance even in a country known for its ancient shrines. The deity enshrined here is known as Ameno Kagoyama no Mikoto, said to have taught the local people how to farm rice and engage in other specialized local industries, thus making a massive contribution to the development of the area. People come here to pray for the safety of their families, success in business, and a bountiful harvest.
Before going to pray at the shrine, it is customary for visitors to purify their mouth and hands at a station called a chozuya using water scooped up with bamboo ladles.
This practice is not only designed to clean the body, but also purify the heart and mind for worship. Ben proceeds a bit clumsily as he's not used to the ritual, but successfully does the cleansing before heading to the haiden, a hall built for the purpose of worshiping in front of the main shrine.
Prayers are offered at Yahiko Shrine by bowing twice, clapping four times, and then performing a final bow. The custom at most shrines is to clap twice, but the four-clap ritual is an ancient ritual that has been practiced here since ancient times.
BD: I have a great interest in historical Japanese structures like shrines and temples, because they give you a powerful sense of the culture and roots of the local people. It's common for Australian towns to have their own museums preserving the history and roots of that area, but temples and shrines seem to perform this function in Japan. I don't know too much about religion, but passing through a torii gate feels incredibly special to me and evokes a sense of reverence.
The main shrine building was rebuilt in 1916 after being destroyed by fire. The designer, Chuta Ito, was a well-known architect who also worked on Meiji Shrine in Tokyo. The temple grounds are also surrounded by forest with plenty of sights to see. There is the Tama-no-Hashi Bridge, over which the gods themselves are said to pass, as well as feeding grounds for chicken and deer, a sumo ring, and more.
There are also more than 400 shrine events and festivals that go on here each year—most of which are open to the public. Check out the schedule in advance if you're planning on visiting the shrine.
Board the Mt. Yahiko Ropeway for great views from the summit 
---
After paying his respects at the shrine, Ben jumps heads to the boarding area for the Mt. Yahiko Ropeway, which is located nearby and linked to the shrine with a free shuttle. The summit of Mt. Yahiko is a thousand meters up, but the ropeway can take you there in no time.
The ride lasts about five minutes, with views of the vast Echigo Plain spreading out farther and farther the more you climb. The sight is a powerful reminder of just how huge the rice farming areas of Niigata really are.
The observation deck at the summit offers lovely views of the ocean, though the clouds were unfortunately quite thick when Ben visited, making them less than spectacular. On clear days, however, you can see out over the ocean to Sado Island in the distance. There is even an eatery at the top where you can enjoy a meal as you take in the beautiful scenery.
Mt. Yahiko has also been selected as one of the hundred best night views in Japan. The ropeway typically stops running when the sun goes down, but it does have special night hours during summer—typically on the weekends. During the Starry Night Cruise event, it runs until 8:30 PM (9:00 PM for return runs), affording romantic views of a night sky blanketed in stars.
BD: The view of the rice fields and town from the ropeway is invigorating. You get a great sense of the topography from up there and how deep in nature you are. It was fantastic to be able to see it and really experience it. I also really liked the vintage feel of the ropeway with its retro signage.
The observation platform is at an elevation of 552.5 meters, while the true summit of Mt. Yahiko is about a 20-minute hike away at 634 meters. The spot, known as Goshinbyo, is said to be the place where the god of Yahiko Shrine is enshrined.
Yahiko Shrine, Mt. Yahiko
Address: 2887-2 Yahiko, Yahiko-mura, Nishikanbara-gun, Niigata Prefecture
Getting there: About a 15-minute walk from JR Yahiko Station
Get a tour and a tasting at the Takarayama Shuzo sake brewery 
---
Niigata is Japan's number-one rice producer, and since sake is made from rice, they also have a thriving sake-brewing industry. Ben visited Takarayama Shuzo, a brewery that was founded in 1885 and boasts more than 130 years of history.
The brewery is located about a five-minute drive from Yahiko Shrine, or about seven minutes on the tour bus from Iwamuroya. Takarayama Shuzo offers free brewery tours (reservation only), with an amazing 16,000 people passing through each year. Our tour was led by proprietor Yukiko Watanabe, who was so impressively vibrant and fresh-faced that you'd hardly believe she's 64 years old. We were even more surprised to learn that she wears zero makeup aside from a bit of lipstick.
When we asked her the secret of her beautiful skin, she told us it was sake. Apparently she applies the same sake they sell at the brewery to her face daily like a lotion. Yukiko described the sake-making process to us as she took us on a tour of the cellars, which had around fifteen large tanks each capable of holding around 6,000 liters. And yet, all of the sake here is prepared by just four brewers. When the polished rice is being fermented, the brewers manually stir the mash in the tanks. Standing in front of the massive containers about 2.1 meters in diameter and 2.2 meters high, you were immediately struck by just how difficult this must be.
The sake is prepared between November and April of the following year, so although the brewery offers tours year-round, you'll get to see different processes in action depending on when you go.
BD: I had so much fun on the tour, thanks to the proprietor's outgoing personality and detailed explanations. I was struck by how quiet it was inside the brewery and by the faint, sweet-tart aroma. Having a local explain things to you like this allows you to discover things that you can't find in guidebooks, and makes me want to know even more about Nishikan. It was a wonderful opportunity to learn about Japanese culture.
After the cellar tour, it was time for the tasting. We sampled sake from the brewery's most popular traditional bottlings over the generations, which are brewed by Yukiko's son (the fifth-generation toji, or chief brewmaster), in addition to a new sake called Takarayama that won an award in France.
BD: I prefer a fruitier sake on summer days like today. Being able to sample a variety of sakes right where they actually make them really opened my eyes to a bigger world. I like picking a sake that pairs well with what I'm eating, so this was a great learning experience for me as well.
The brewery also offers non-alcoholic amazake tastings for drivers, underage visitors, and non-drinkers. The amazake at Takarayama Shuzo is made with zero sugar, preservatives, or flavorings, giving it a distinctively clean taste. It's a beverage said to be so good for health and beauty that it's sometimes called a "drinkable blood infusion".
Ben made sure to leave the brewery with some sake as souvenirs. After making his goodbyes to Yukiko and thanking her for a great experience, his travels were coming to a close.
Takarayama Shuzo
Address: 1380 Ishize, Nishikan-ku, Niigata
Getting there: About 10 minutes by taxi from JR Iwamuro Station
Melt your cares away with traditional cuisine and a hot spring bath at the historic Takashimaya Inn 
---
The last stop on Ben's journey was the longstanding Takashimaya Inn, located in the Iwamuro Hot Spring area about an 18-minute walk along a path in the hot spring resort from Takarayama Shuzo. The inn is one of Japan's truly classic traditional accommodations, and has national designation as a tangible cultural asset as it is partially housed in a traditional Japanese residence built 260 years ago.
The lobby features an irori, which is a traditional hearth used in Japanese houses long ago. The inn even has a room where the emperor at the time once stayed some 140 years ago and a spacious room facing a beautiful garden. These are just a few of the countless quintessential and traditional Japanese spaces that the Takashimaya Inn offers.
There are a total of twenty guestrooms at the inn, four of which feature a private outdoor bath. The shared hot spring bath is said to treat joint pain, muscle aches, and nerve pain, while the cedar tub offers a relaxing aromatic experience as well.
BD: You get a real sense of history at the Takashimaya Inn, but it's also a place that's remained in steady operation while offering a luxurious experience—giving it a wonderfully balanced feel. It was so relaxing to stay there.
The food at Takashimaya is also so good that it takes pride in calling itself "a traditional Japanese restaurant offering accommodations".
The menu features traditional Japanese dishes built around whatever fresh ingredients were brought in that day, each item painstakingly prepared, delicately seasoned, and beautifully presented.
The rice, naturally, is also locally grown in Iwamuro. A traditional Iwauro homestyle dish called kiriai perfectly showcases its flavor. Daikon is pickled in miso for three years then mixed with yuzu citrus and sesame. There is nothing like it over piping-hot rice! It's so delicious that you'll be hard-pressed to put your chopsticks down for even a moment.
Ben changed into his yukata to enjoy the evening meal, and seemed to particularly like the sea eel and steamed kabocha squash bun with walnuts. He also seemed to take special pleasure in being able to enjoy sashimi caught in the nearby ocean. He showed no signs of being tired from his long journey—one that started early in the morning—as he reminisced about the events of the day.
BD: I saw the rice straw artworks, gazed out over the ocean, went to a brewery, had a soak in a hot spring, and ended with a delicious meal. It was a satisfying trip from start to finish.
BD: Niigata has lots of worthwhile events like the Rice Straw Art Festival and the Echigo-Tsumari Art Triennale—plus it's a ski resort area in winter. You can get here in just two or three hours from Tokyo, so it's perfect when you want to get away from the crowds, take your time immersing yourself in Japan's traditions and natural beauty, and stay in a nice place like this one.
BD: Personally, the sight of the rice fields really stuck with me. Other countries grow rice, but the views I had today were just so quintessentially Japanese. The green stretching out in every direction is something I won't soon forget.
Koshi no Yado: Takashimaya at Iwamuro Hot Springs
Address: 678 Ko, Iwamuro Onsen, Nishikan-ku, Niigata
Getting there: About 8 minutes by taxi from JR Iwamuro Station or JR Yahiko Station (a free shuttle is available if you ask for one in advance)