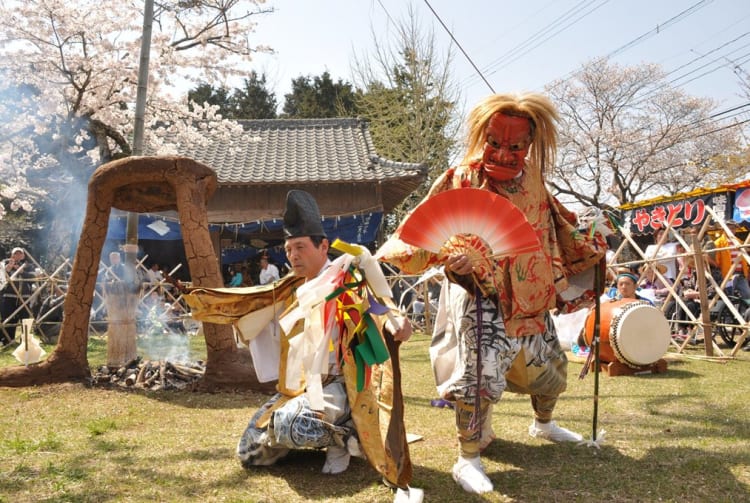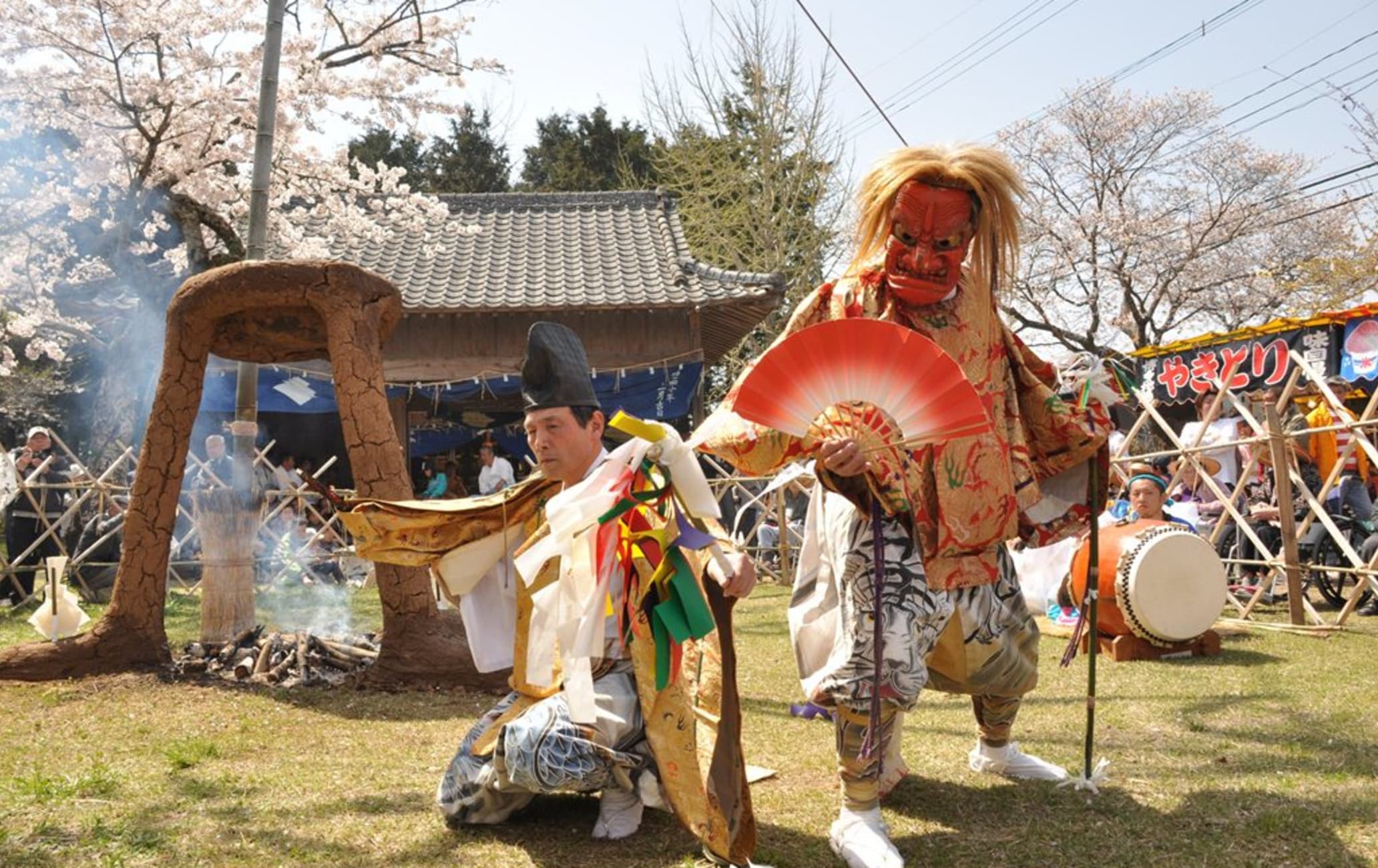 Experience the ancient Shinto dance of the gods
An hour south of Kitakyushu, the Keichiku region is working hard to preserve kagura, a form of sacred Shinto performance art and music passed down in the area for centuries.
Each spring, from the end of April to the beginning of May, the town of Miyako hosts a kagura festival that celebrates Keichiku's heritage. It's a unique opportunity to connect with an ancient side of Japan seen by very few outsiders.
Don't Miss
Energetic performances by masked dancers
The exotic sounds of traditional Japanese instruments
The colorful costumes
How to Get There
Miyako, host of the main festivities, is best accessed by car. From Kitakyushu, the drive should take around 45 minutes.
Kagura Basics
Kagura, which translates literally as "god-entertainment," is a type of Shinto theatrical dance found throughout Japan. Originally called kamukura or kamikura, kagura began as sacred dances that were performed at the imperial court by maidens from local shrines.
Over time, these dances inspired popular ritual performances across Japan, called satokagura. These evolved into the various forms of kagura that exist in Japan today.
Performances often tell the tales of battles between gods and demons, re-enacting scenes from ancient Shinto mythology, set to the tune of traditional Japanese flute music and drumming.
The dancers typically wear colorful costumes and masks and the performances are highly ritualized. In some, Shinto priests perform the roles of the mythical beings. Preserving the ancient arts
The practice of Kagura has slowly declined across Japan as it has been replaced with more modern, less complex forms of entertainment. However, the people of the Keichiku region view Kagura as a central part of their heritage, and they have become some of the most ardent champions of the dance in all of Japan.
Over 30 troupes actively perform in the area, and each town has its own varieties of dance. A collective association promotes preservation of the art form and works hard to pass it on to the next generation.
In 2017, Keichiku Kagura was recognized as an Important Intangible Folk Cultural Property.
The festival
While Keichiku's various troupes perform at venues near and far, the Keichiku Kagura Festival brings them all together, performing over several days in late April and early May each year. The festival's kagura performances involve veteran dancers and the younger generation alike.
Most of the festival takes place in Miyako, but some dances are held in the nearby city of Buzen and at other locations in the vicinity. The kagura performances generally take place throughout the day, but some start in the evening and last until the early hours of the morning.
Admiring this rare jewel of traditional Japanese culture is free of charge. Festivals & Events
Keichiku Kagura
Miyako-gun,
Fukuoka-ken Attraction
Toto Museum
Kitakyushu-shi,
Fukuoka-ken Attraction
Kawachi Fujien Wisteria Garden
Kitakyushu-shi,
Fukuoka-ken History
Kokura Castle
Kitakyushu-shi,
Fukuoka-ken Luxury Stay Art & Design
Kitakyushu Municipal Museum Of Art
Kitakyushu-shi,
Fukuoka-ken