Kashihara-jingu Shrine
橿原神宮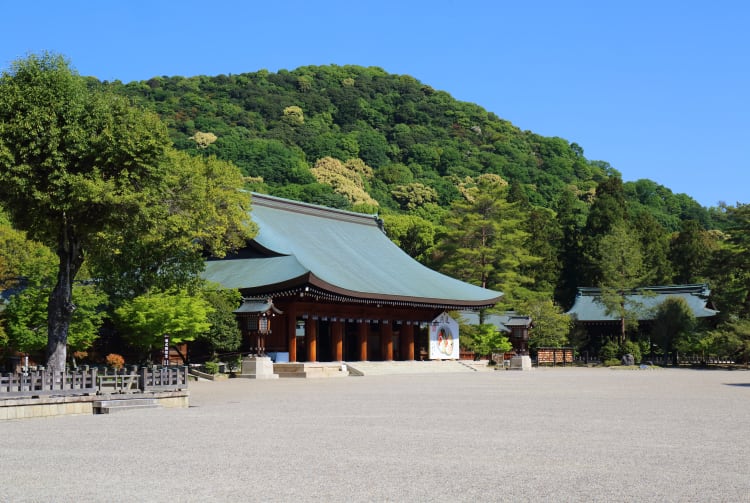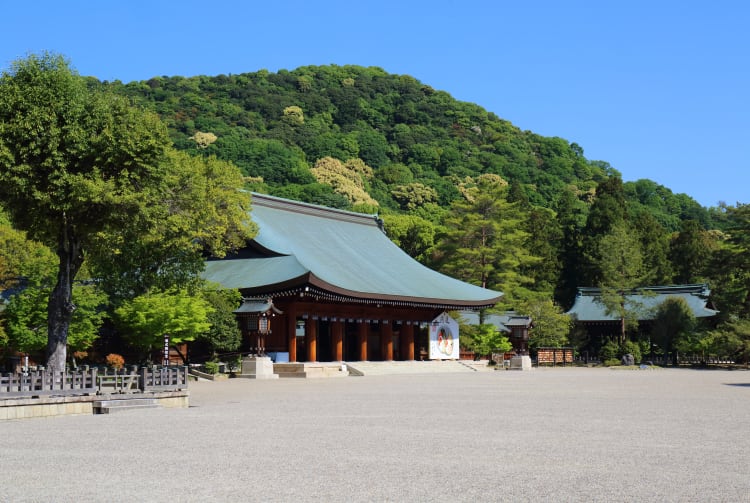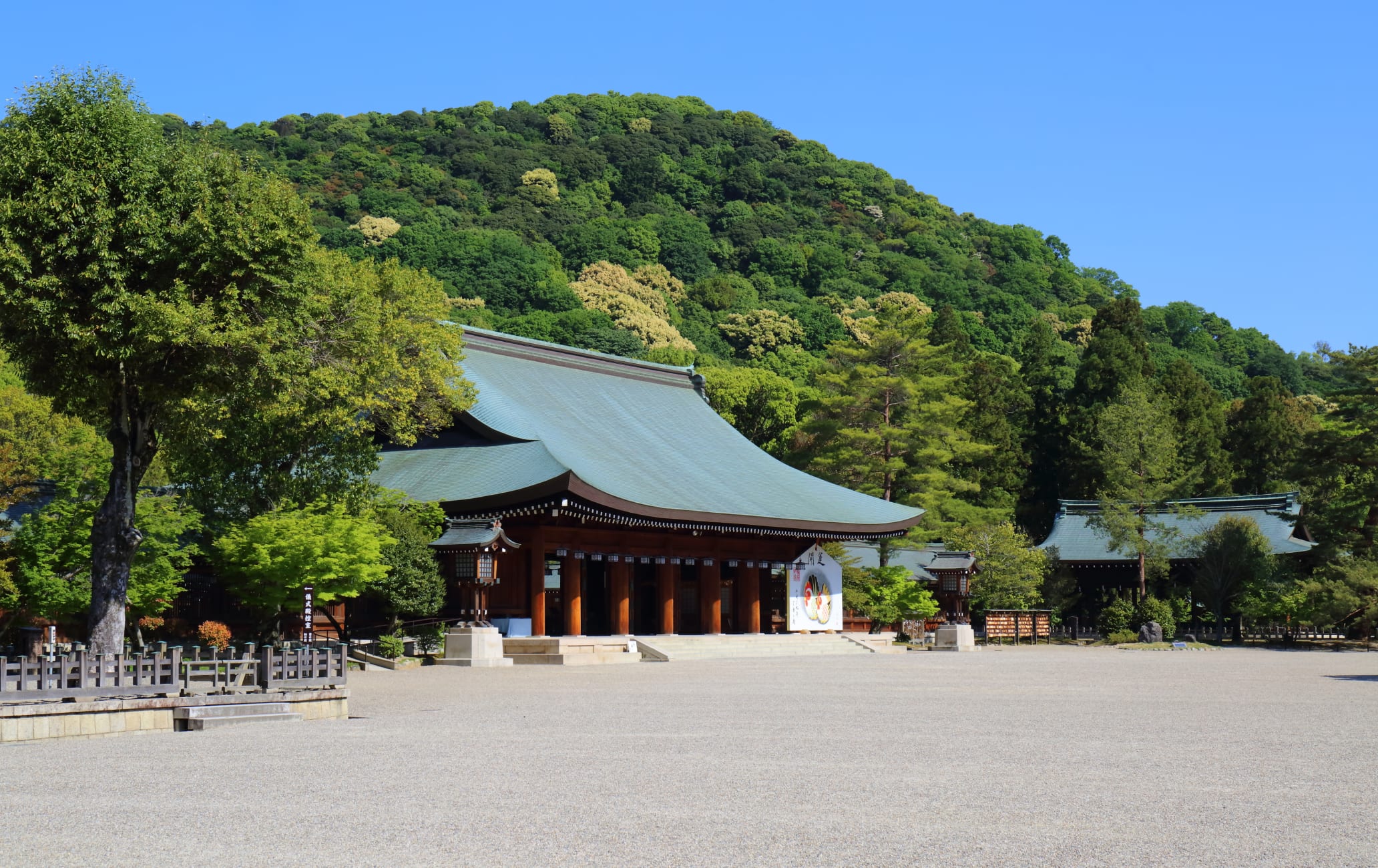 A sanctuary of calm in the ancient seat of power
Imagine the site as it was more than 2,500 years ago, when the first Emperor of Japan, Emperor Jimmu, ascended to the throne here. Situated at the base of Mt. Unebi, Kashihara-jingu Shrine was built to commemorate this mythology, and its spacious grounds and gorgeous views make for a great picnic spot.
Don't Miss
The monumental main hall, which was originally part of Kyoto Imperial Palace
A relaxing stroll around Lake Fukada
Witnessing worshippers flocking here for the first shrine visit of the new year
How to Get There
Kashihara-jingu Shrine is a 12-minute walk from Kashihara-jingu-mae Station.
Trains from Nara, Kyoto and Osaka provide convenient access to Kashihara-jingu.
Take the Kintetsu Line from Kyoto Station. The rapid express train reaches Kashihara-jingu-mae in about one hour.
From Abenohashi Station in Osaka, it takes one hour on the Kintetsu Minami Osaka Line to Kashihara-jingu-mae Station.
From Kintetsu Nara Station, it takes about 50 minutes on the Kintetsu Line to Kashihara-jingu-mae Station via Yamato-Saidaiji. Quick Facts
The first four Emperors of Japan have mausoleums in Kashihara-jingu Shrine
National Foundation Day, celebrated on February 11, officially celebrates the ascension of Jimmu to becoming Japan's first Emperor
The shrine was built in 1990 by the Meiji Government
Emperor Jimmu and the founding of the Yamato State
The life of Emperor Jimmu, enshrined at Kashihara-jingu Shrine, transcends myth and reality. What we do know is that Jimmu conquered his enemies around the year 660 B.C. to become Japan's first emperor. He established a court at Yamato, in modern-day Kashihara. The earliest written history of Japan also notes him as a descendant of the sun goddess, Amaterasu, the most important deity in the Shinto pantheon.
The annual ceremonies before the end of the Second World War
Surprisingly, while parts of the site are considered sacred remnants from Jimmu's reign, the shrine was entirely recreated during the rise of Imperial Japan during the Meiji era (1868-1912).
So it was that in 1889, when the Meiji government sought to elevate Shinto to a state doctrine, that Kashihara-jingu was built. As the site that Emperor Jimmu is supposed to have taken the throne, the government held annual ceremonies here until the end of the Second World War, when they were banned. Visit during the cherry blossom season and New Year
Leaving the station, you will find the grand precincts of Kashihara-jingu just a stone's throw away. It is a local favorite, with many visitors during the cherry blossom season and New Year in particular.
Enjoy an afternoon along the lake
After visiting the impressive main hall and Kaguraden (stage for sacred dance) that were moved from Kyoto Imperial Palace, head over to the large lake, where you will find seating areas to enjoy the surroundings with a bento box lunch.
Near Kashihara-jingu Shrine History
Kashihara-Jingu Shrine
Kashihara-shi,
Nara-ken History
Archaeological Institute Of Kashihara
Kashihara-shi,
Nara-ken History
Kashihara
Kashihara-shi,
Nara-ken History
Imaicho Town
Kashihara-shi,
Nara-ken History
Takamatsuka Tomb
Takaichi-gun,
Nara-ken History
Asukadera Temple
Takaichi-gun,
Nara-ken