Fuji Safari Park
富士サファリパーク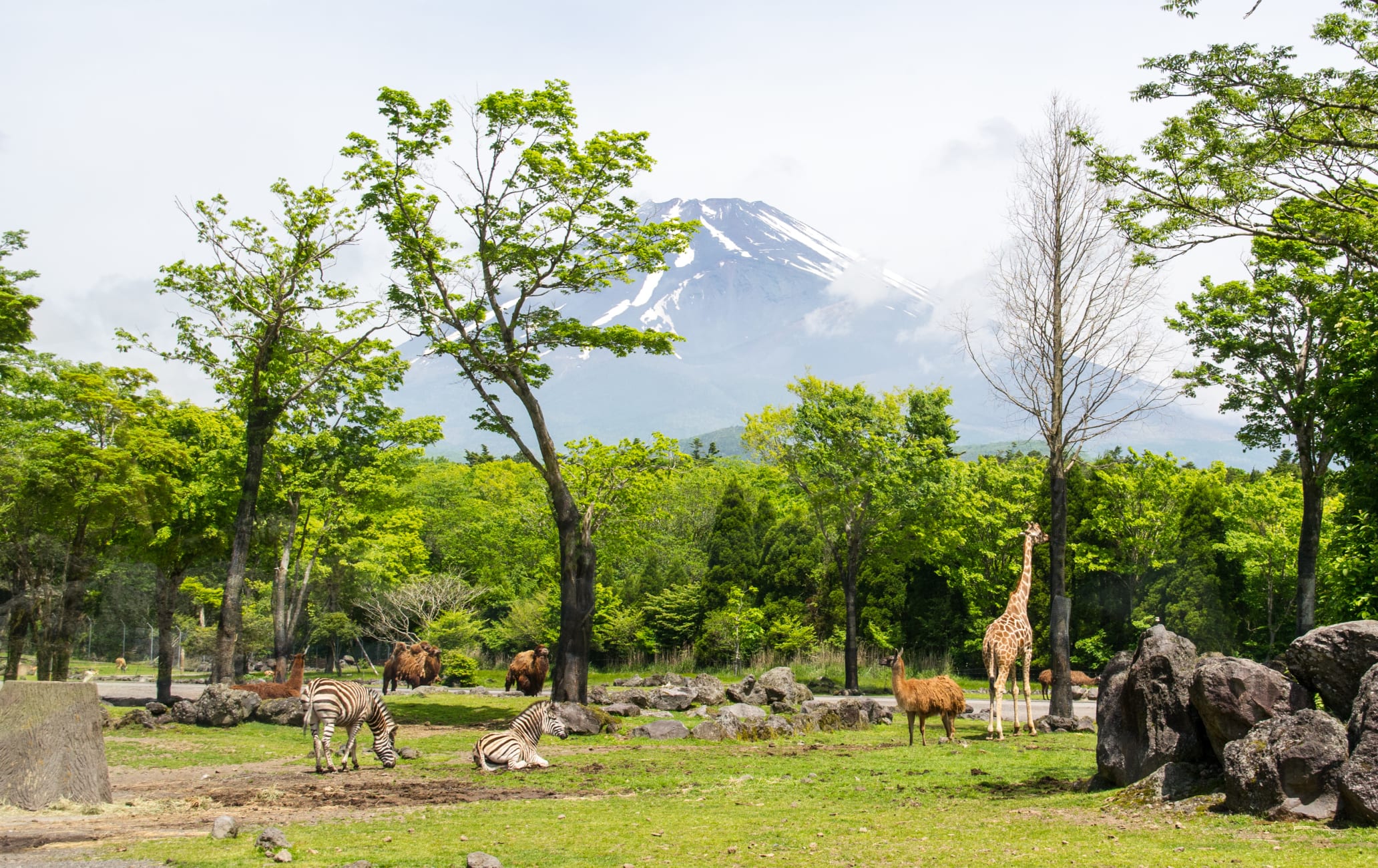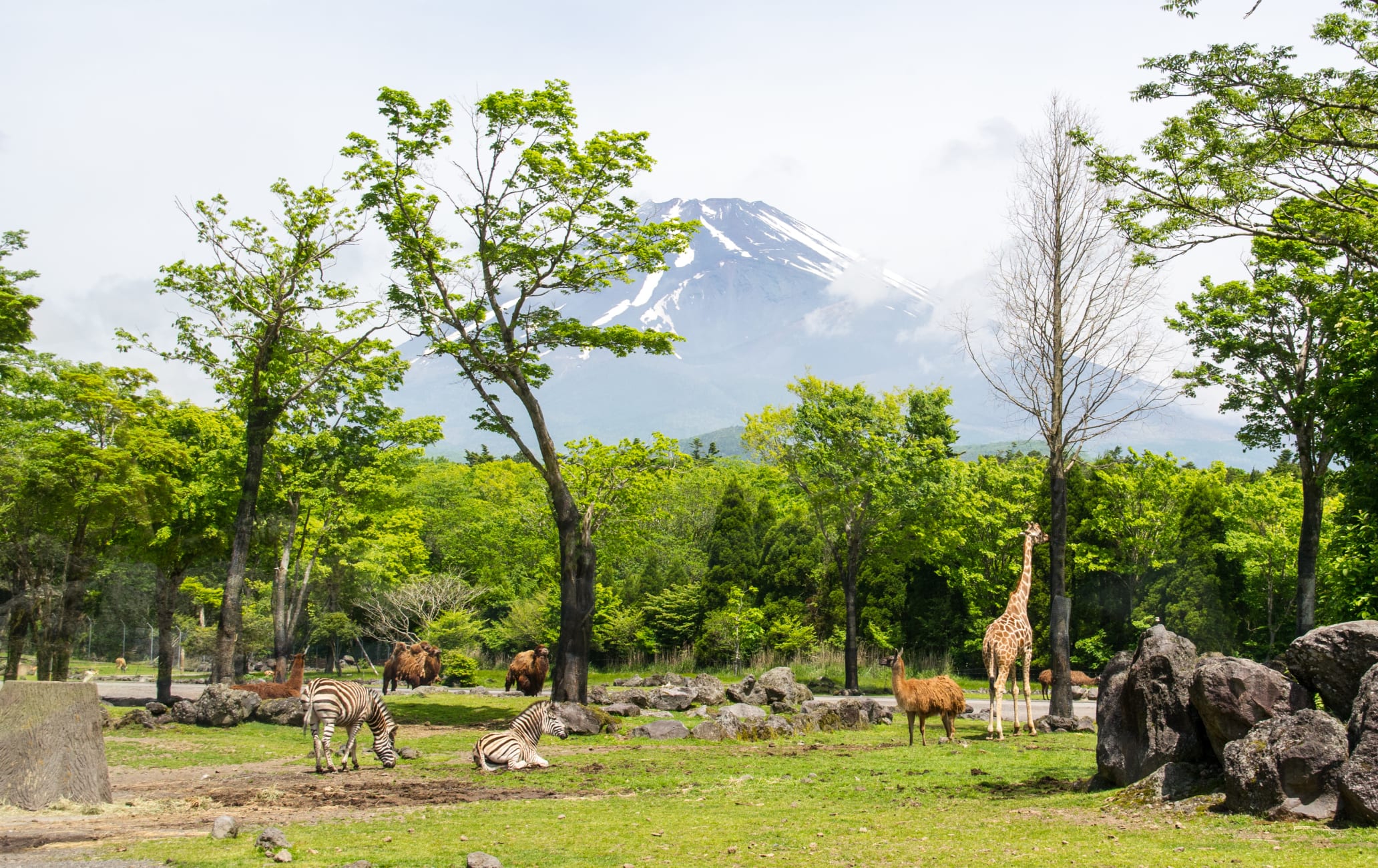 A free-range wild animal sanctuary on the southern slopes of Mt. Fuji
Observing animals from faraway continents roam the land in Japan is a curious thing. Creatures big and small—they're all here at Fuji Safari Park.
How to Get There
Buses from local stations are the smartest option for getting to the park, unless you're driving.
Buses run every two hours to and from Gotemba Station, which takes 35 minutes. Buses to and from the Mishima and Fuji stations are less frequent. Quick Facts
There are options to drive or walk through the park
You can feed the animals and even take photos with baby animals
Night safaris are available
Your choice of ways to go on safari
You can move through the park in your vehicle or rental car, by bus, or on foot. The choices also include a 4WD sport utility vehicle that you can rent at the park, equipped with navigation and a guided tour. There are also night safaris on weekends and holidays starting from the middle of April until October, and everyday in the summer.
Walking along a nature trail is a fun option, where you can stop at various observation decks and blinds. The trail is open from late March to November.
Here's a treat
Whether you're in a vehicle or on foot, you can buy food to feed to the animals during your safari. You can do the same in the conventional zoo, which has lemurs, leopards, red pandas, and other creatures.
In a few cases, you can even interact directly with the animals, including capybara, squirrel monkeys and kangaroos. Getting your photo taken with a baby animal or two is also possible.
The park is great for kids or the animal-loving kid in any of us. Attraction
Fuji Safari Park
Susono-shi,
Shizuoka-ken Action & Adventure
Gotemba 5th Station
Gotenba-shi,
Shizuoka-ken Action & Adventure
Fujinomiya 5th Station
Fujinomiya-shi,
Shizuoka-ken Action & Adventure
Subashiri 5th Station
Sunto-gun,
Shizuoka-ken Action & Adventure
Mt. Fuji
Fujinomiya-shi,
Shizuoka-ken Action & Adventure
Mt. Fuji Yoshida Trail
Fujiyoshida-shi,
Yamanashi-ken