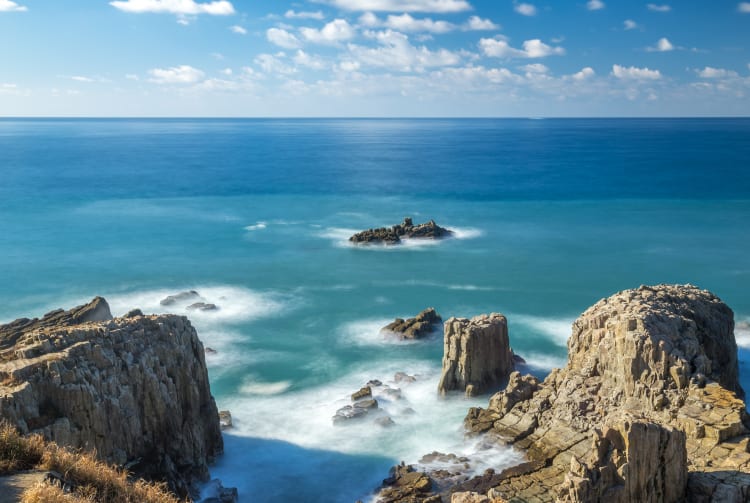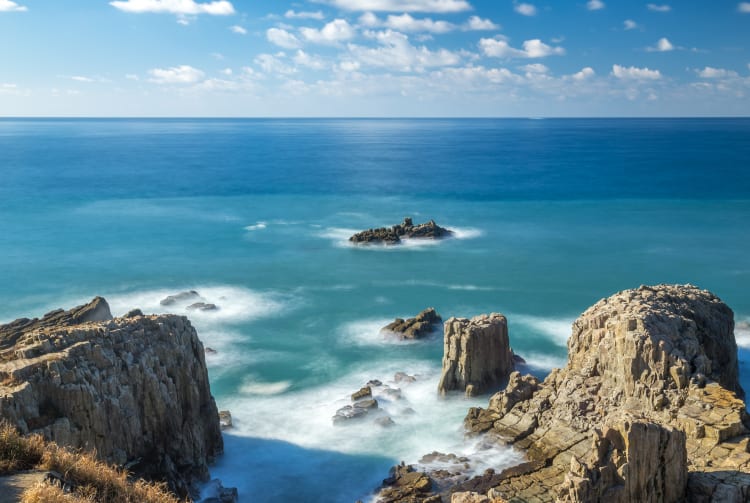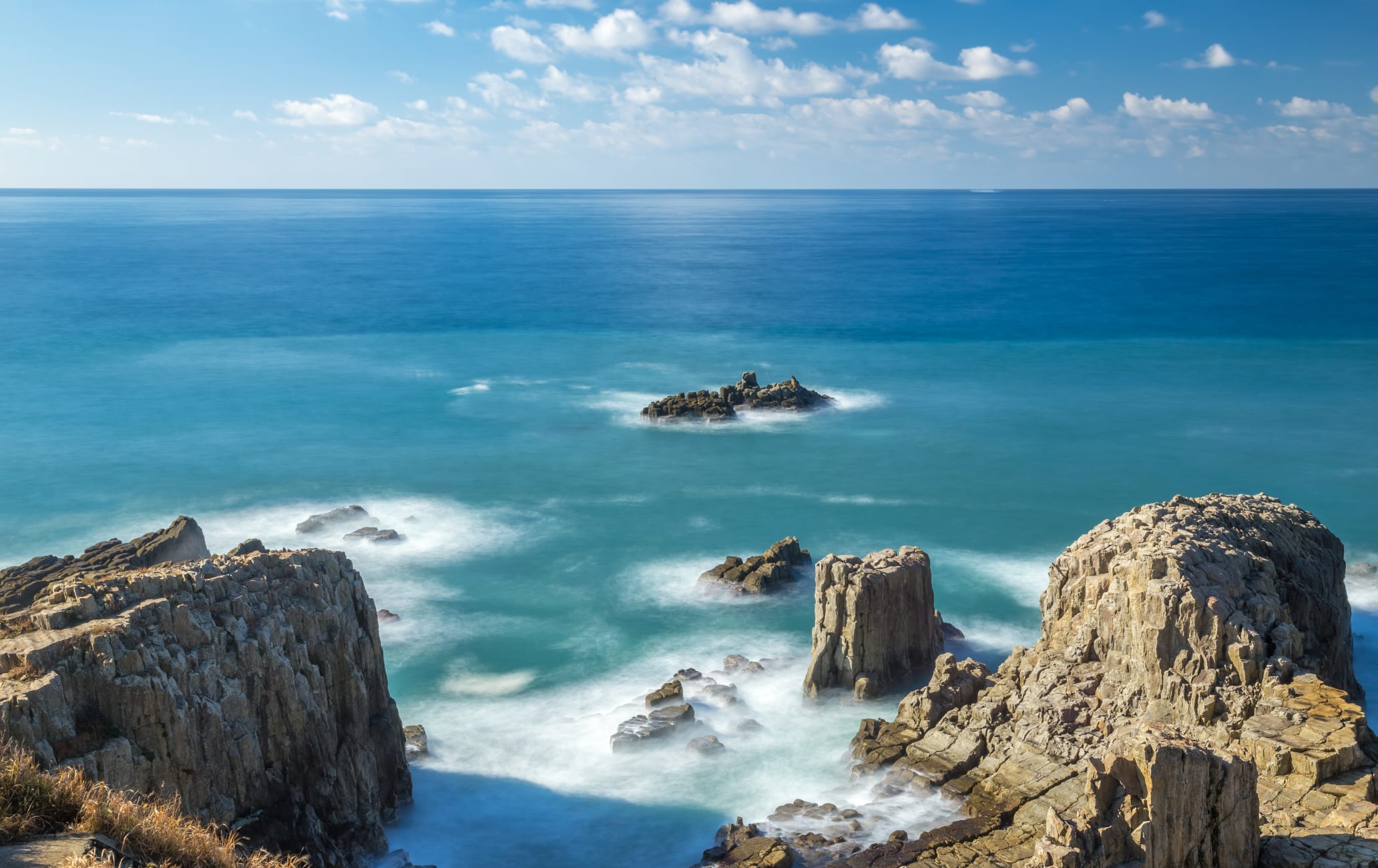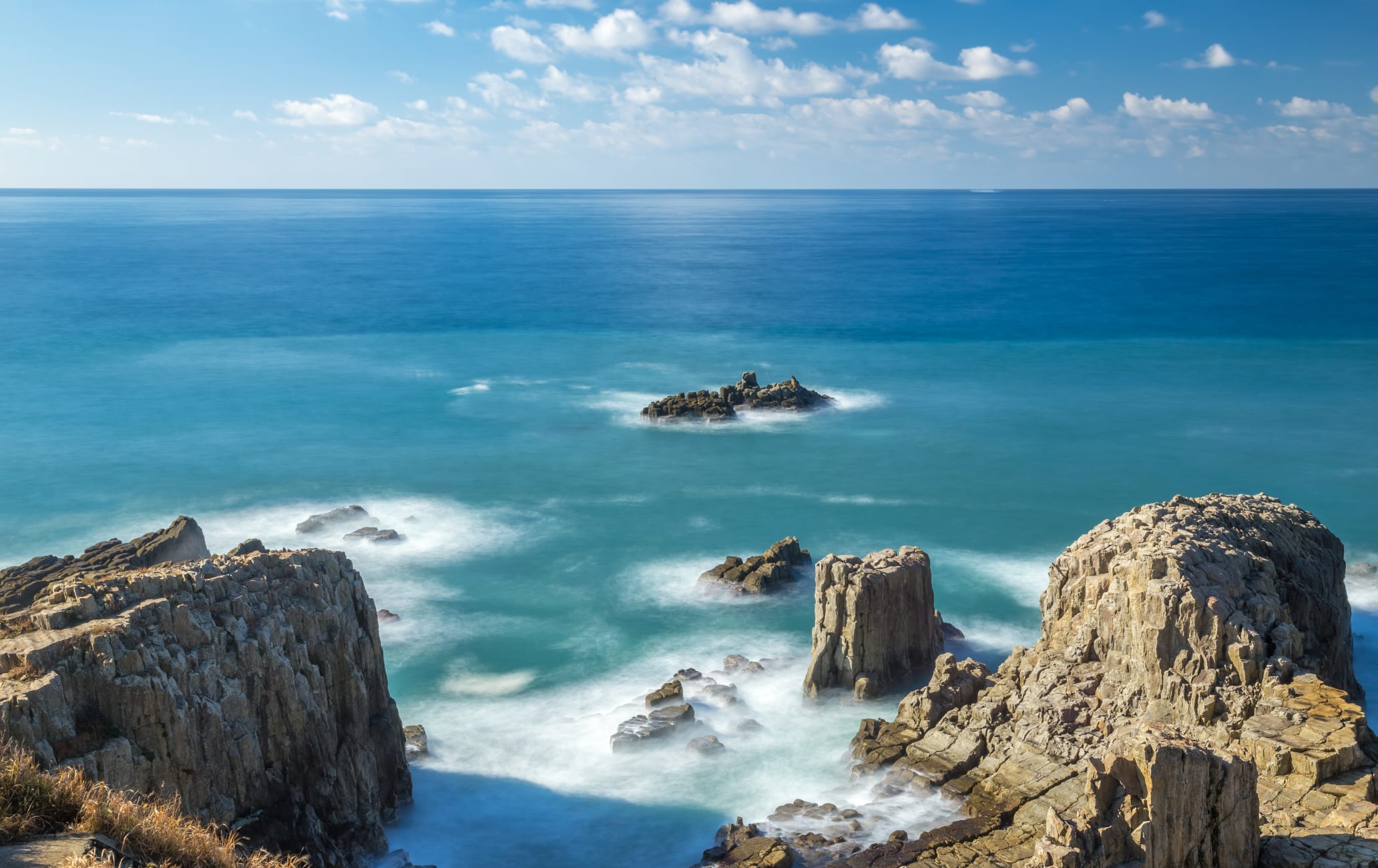 A rare geological formation shaped by the Sea of Japan's raging waves
The rugged cliff formation known as Tojinbo spans a kilometer of northern Fukui's coastline. Eroded by the raging waves of the Sea of Japan, these giant basaltic pentagonal and hexagonal columns of rock are a rare geological phenomenon found in only two other places in the world. Tojinbo is officially designated a natural monument. Don't Miss
Oshima, a scenic island you can reach from Tojinbo
The Ariso Promenade, a walking track that stretches from Komegawaki to Oshima via Tojinbo
Nami no hana, flowers of seafoam formed by the waves during winter How to Get There
Tojinbo is accessible by bus from Mikuni Station. Take the Keifuku bus bound for Tojinbo (10 minutes), which will drop you off just outside the shopping district. You'll find Tojinbo at the very end of that street.
Other areas of the Echizen-Kaigan Coast are best accessed by car. The legend of an unlikeable priest
The name Tojinbo is derived from the legend of a corrupt Buddhist priest from Heisen-ji temple. He was so disliked by the locals that they dragged him from his temple to the cliffs and threw him over the edge. His ghost apparently caused a lot of stormy weather until a memorial was held to soothe his spirit.
Legends aside, Tojinbo is truly a sight to behold. One particularly dynamic site is the lagoon at the bottom of the 25-meter-tall cliff known as Oike. You can get a great view of the lagoon not only from the top of the cliffs, but also from atop nearby Tojinbo Tower or from a boat tour that leaves from the base of the cliffs.
Crossing the vermilion bridge
The biggest island on the Echizen coast, Oshima, has been worshipped by the local people since ancient times. Cross the vermilion bridge to the island to visit the Ouminato Shrine. There's a promenade stretching about one kilometer around the island with huge trees and offering a fine view of Tojinbo. Part of a larger scenic coastline
Tojinbo is the endpoint of the Echizen-Kaigan Coast, which stretches all the way from Tsuruga


in the south of Fukui. The 100-kilometer-long shoreline, famous for its stunning views of the Sea of Japan, is a part of the Echizen-Kaga Quasi National Park. Another area of the Echizen Coast that is particularly well-known is Cape Echizen. This area includes the Torikuso-iwa and Kochomon, the largest cave along the coast. Additionally, you can find the Echizen-misaki Lighthouse, which sits atop a 132-meter-tall cliff. On a clear day, you can see as far as Tojinbo and the Tsuruga Peninsula. * The information on this page may be subject to change due to COVID-19.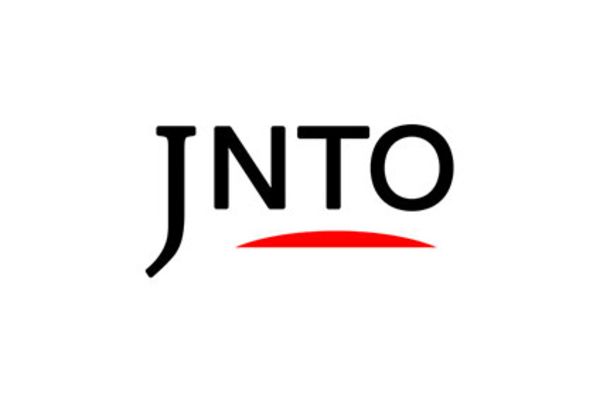 Nature
Tojinbo
Sakai-shi,
Fukui-ken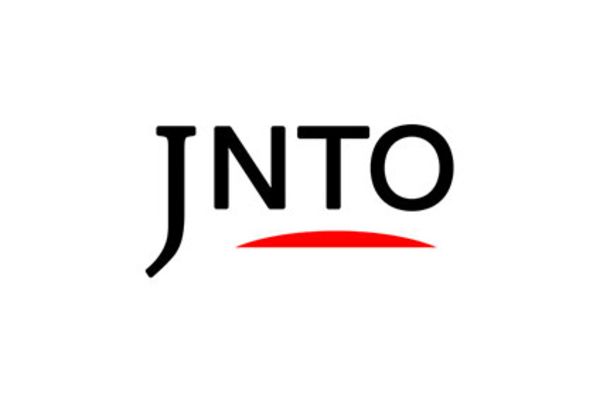 Relaxation
Awara Onsen
Awara-shi,
Fukui-ken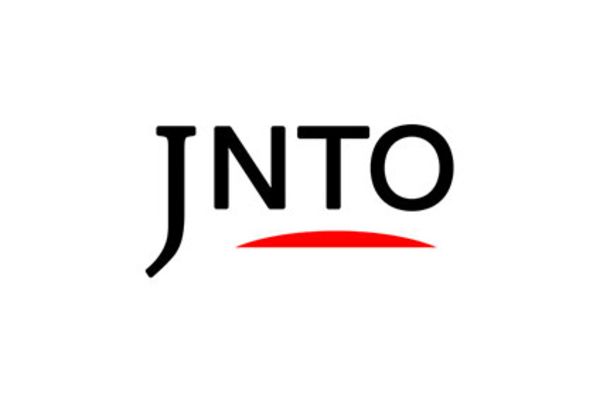 Festivals & Events
Maruoka Castle Cherry Blossom Festival
Sakai-shi,
Fukui-ken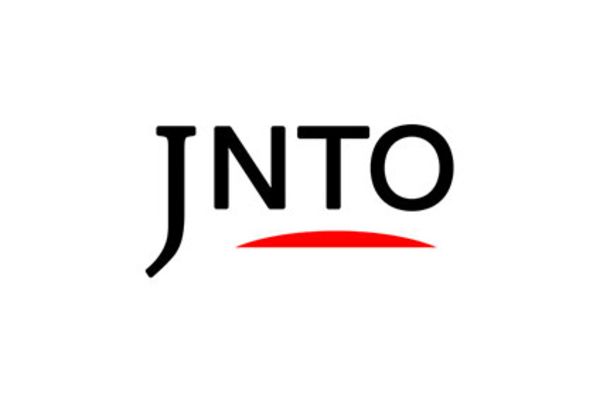 History
Maruoka Castle
Sakai-shi,
Fukui-ken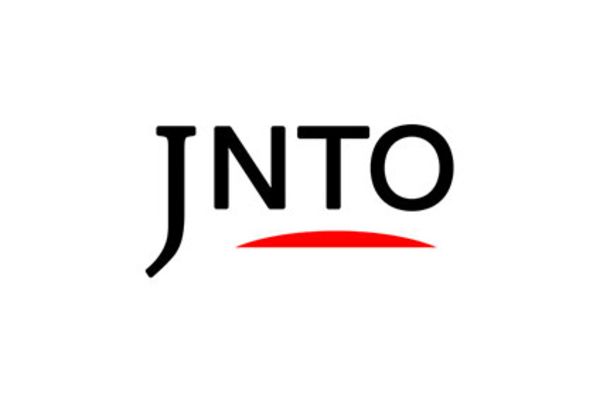 Festivals & Events
Asuwayama Park Cherry Blossoms
Fukui-shi,
Fukui-ken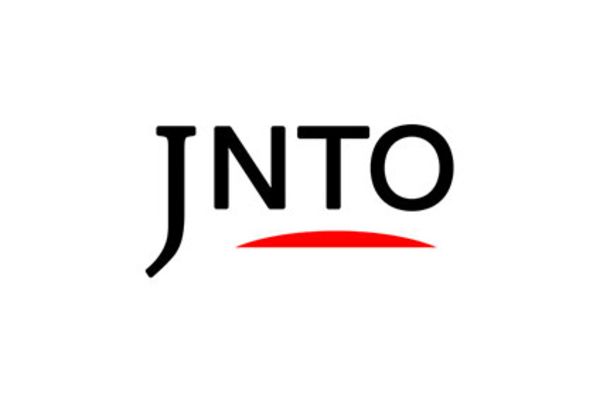 Nature
Asuwayama Park
Fukui-shi,
Fukui-ken