Tateyama Kurobe Alpine Route (Toyama)
立山黒部アルペンルート(富山)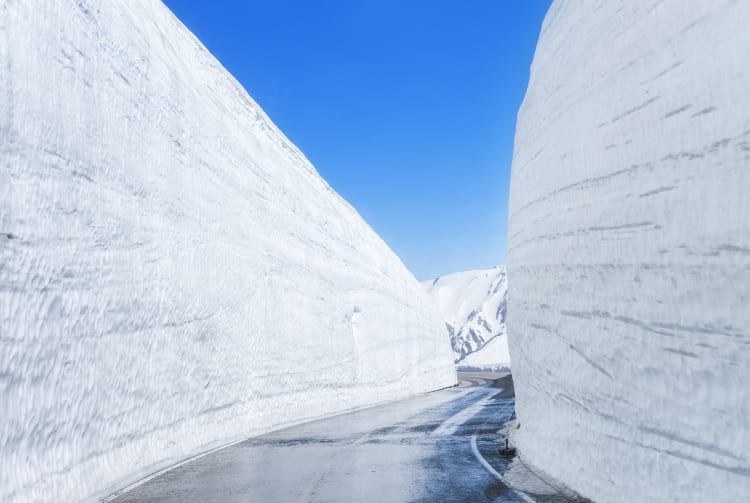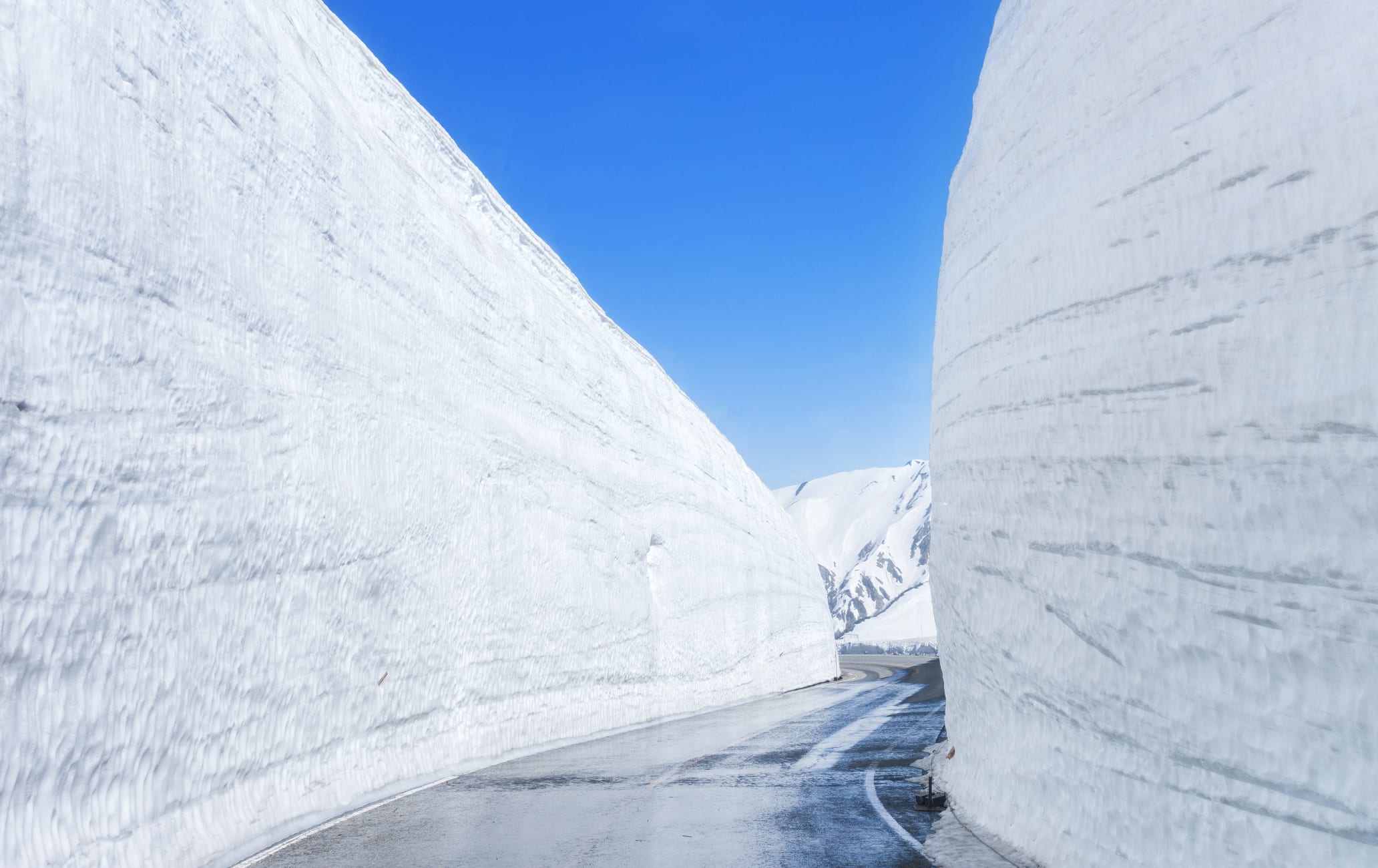 An alpine odyssey across the roof of Japan
The Tateyama Kurobe Alpine Route rises through rugged terrain to the heart of Japan's Northern Alps. The Kurobe Dam


is a spectacular feat of engineering well worth visiting. Don't Miss
Travel by cable car, ropeway, and more for some of the best views in the Northern Alps
Shomyo Falls and Midagahara home to unique mountain flora and hiking courses
Kurobe Dam, one of Toyama's most ambitious constructions The highest hotel in Japan
At the mid-point of the 37.2-kilometer Tateyama Kurobe Alpine Route is Murodo


, an area which is home to both Japan's highest altitude hotel and transit station. Throughout summer the Murodo area welcomes adventurous visitors looking to explore the area's many weaving hiking trails.
The best nature has to offer
Opening in mid-April and closing at the end of November, the Alpine Route offers seasonal highlights such as the Snow Corridor with its snow walls up to 20 meters tall, and beautiful fall foliage when the Tateyama range is ablaze with reds and yellows. Explore the roof of Japan
This unique and naturally spectacular journey through Japan's Northern Alps is so high it's often called the 'roof of Japan'. Wander though the towering snow walls, jump onto a cable car and view the magic of Toyama.
Wander the pits of hell
You can see evidence of the volcanic upheaval, which shaped the geography of the area in the sulfurous crags of Jigoku-dani (literally, "The Valley of Hell") and the nearby Tateyama Caldera.
Soak up the mountainous landscapes
Famous peaks like Tateyama, the holy mountain which gives the area its name, and Mount Tsurugi, one of Japan's most challenging climbs, are visible from various angles as you hike around Murodo.
Kurobe Dam, a story of dedication and devastation
Towering at a massive 186 meters, Kurobe Dam is Japan's tallest dam. After seven years of construction, the dam was finished in 1963. Today it supports a hydropower plant and helps supply electricity to the Kansai Region. Climb the 220 steps from Kurobe Dam Station and there is an observation deck, with full views of the massive dam and its surroundings. The changing of the seasons
The full route is open from around April 15 to November 30, closing for winter during the remainder of the year (exact dates may vary slightly). The peak period to visit the snow corridor lasts from the opening in April to late June.
Peak fall foliage appears in stages, with higher altitudes showing the most vibrant colors in October and lower altitudes peaking in November.
A mountain summer hideaway
Summer is a good time to attempt the long hike in the Northern Alps as all of the mountain lodges will be open. Snow on the ridges has mostly melted by August, eliminating the need for specialized winter gear. * The information on this page may be subject to change due to COVID-19.
Near Tateyama Kurobe Alpine Route (Toyama)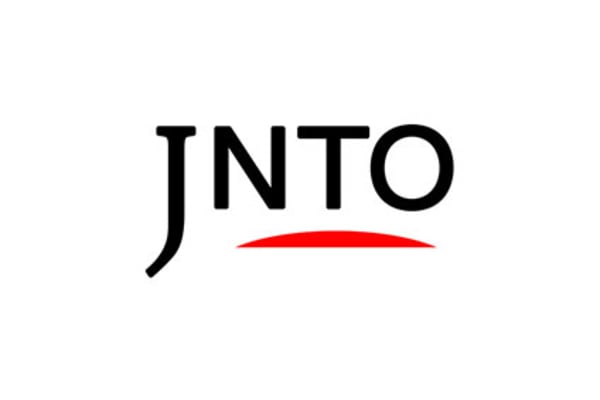 Attraction
1. Tateyama Kurobe Alpine Route (Toyama)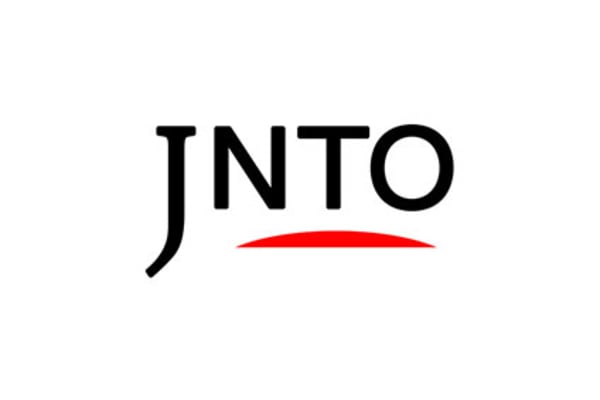 Attraction
2. Tateyama Kurobe Alpine Route (Nagano)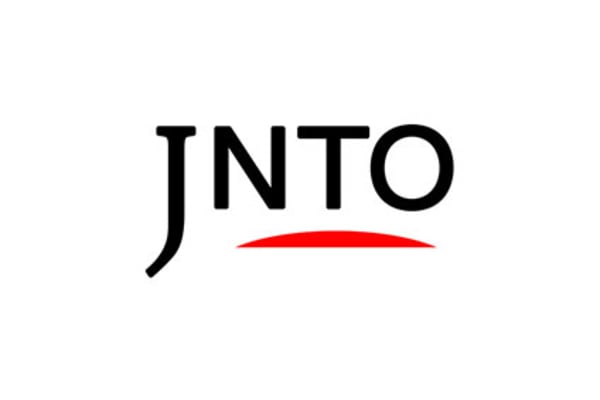 Attraction
3. Tateyama Snow Corridor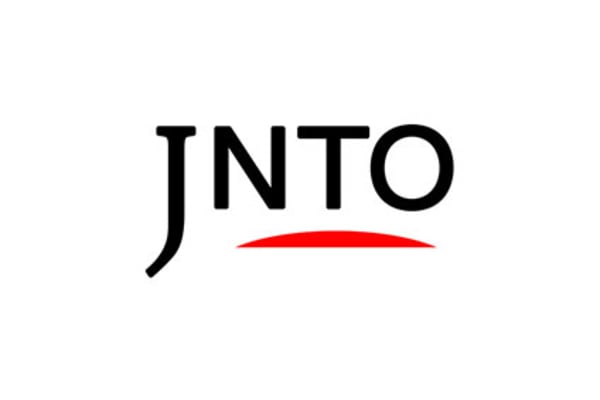 Nature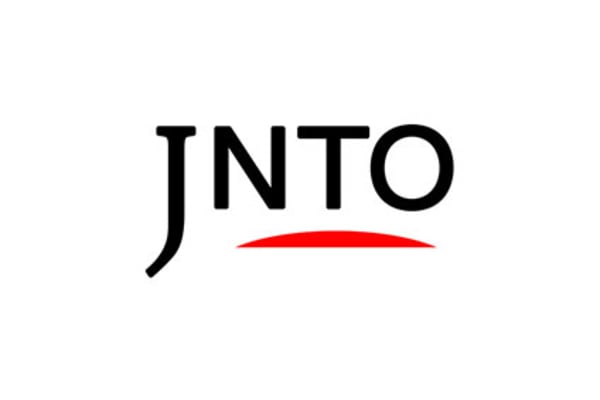 Nature
5. Tateyama Mountain Range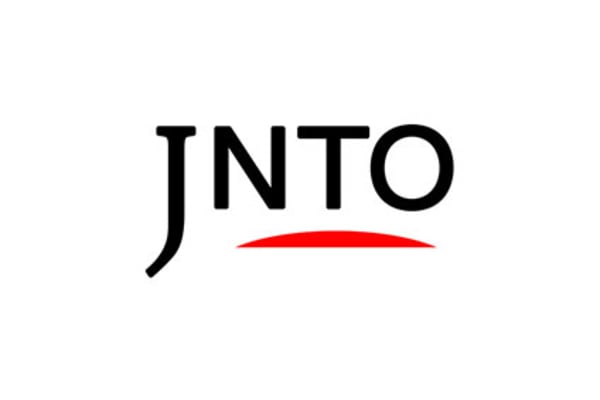 Attraction