Kasugayama-jinja Shrine
春日山神社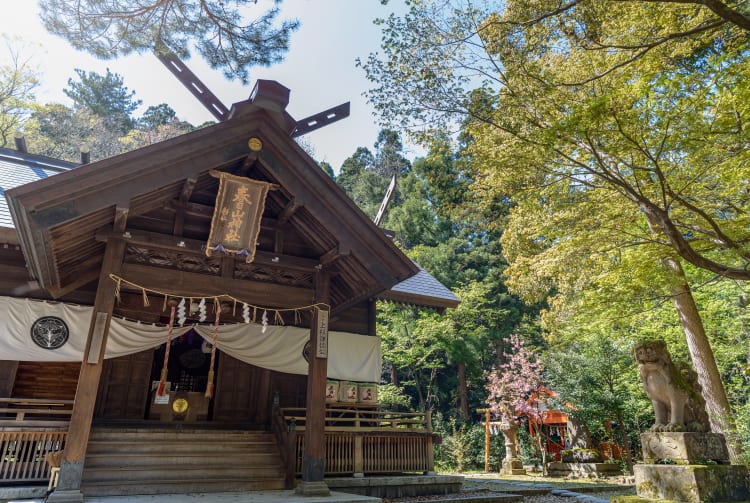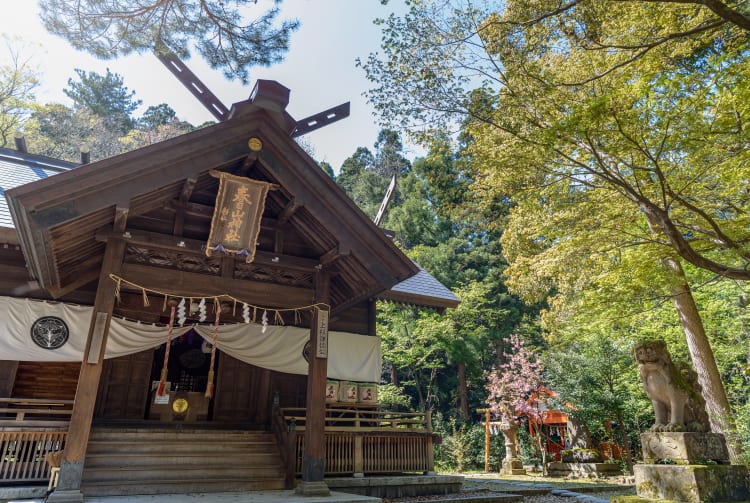 A shrine and ruins atop Mt. Kasuga
Kasugayama Shrine is situated halfway up Mt. Kasuga, where the revered General Uesugi Kenshin from the Warring States period (c. 1465 to 1573) used to reside. This wooden shrine was built by the father of children's literature in Japan, author Mimei Ogawa.
Don't Miss
Occasional sword performances by samurai actors in front of the shrine
The annual Kenshinko Festival, where hundreds of samurai actors march the streets in Kasugayama
The great views of Joetsu City on top of Mt. Kasuga
How to Get There
You can reach the shrine by train and then by bus or car.
After taking the Joetsu Shinkansen to Joetsumyoko Station, take the Main Line to Naoetsu Station. Then, transfer to a Kubiki Bus and get off at the Kasugayama-shita stop. The shrine is a 30-minute walk from there.
The shrine is a 15-minute drive from the Joetsu-Takada Interchange on the Joshinetsu Expressway. Free parking is available at the bottom of the shrine. Elements in the shrine
On the shrine grounds, you'll find animal statues that are fairytale motifs and relics and documents that belonged to Uesugi Kenshin. Trekking up the mountain
If you'd like to get in a little exercise, take a hike up to the top of Mt. Kasuga to look over the city of Joetsu. It is not a difficult hike, and the trail passes through important castle ruins dating back to wartime in the Warring States period. Surrounding attractions
Nearby Rinsenji Temple is worth checking out since that is where Kenshin studied and trained in military arts. Kenshinko Festival
Every year on the fourth Saturday and Sunday in August, hundreds of samurai actors (volunteers from the city) dress in full armor and march the streets of Kasugayama for the Kenshinko Festival, which commemorates Kenshin.
The highlight of the festival is undoubtedly the reenactment of the Kawanakajima Battle; hundreds of actors and horses are involved in this performance.
Near Kasugayama-jinja Shrine History
Kasugayama-Jinja Shrine
Joetsu-shi,
Niigata-ken History
Rinsenji Temple
Joetsu-shi,
Niigata-ken History
Takada Castle
Joetsu-shi,
Niigata-ken Festivals & Events
Takada Cherry Blossom Festival
Joetsu-shi,
Niigata-ken Action & Adventure
Seki Onsen Ski Resort
Myoko-shi,
Niigata-ken Relaxation
Tsubame Onsen
Myoko-shi,
Niigata-ken