Ashikaga Flower Park
あしかがフラワーパーク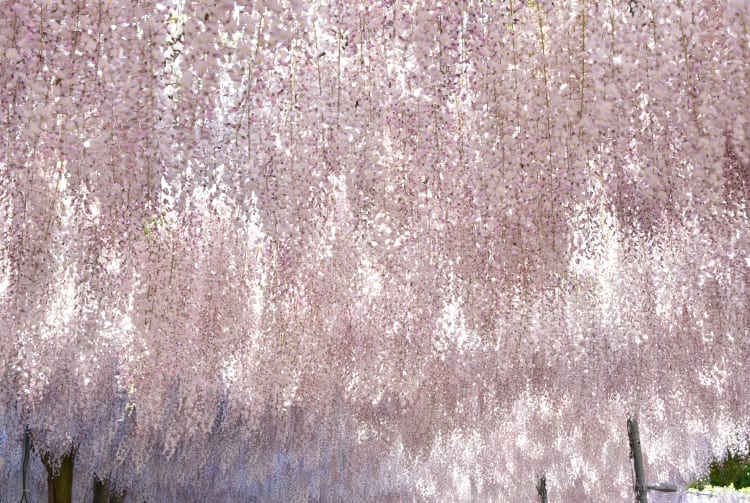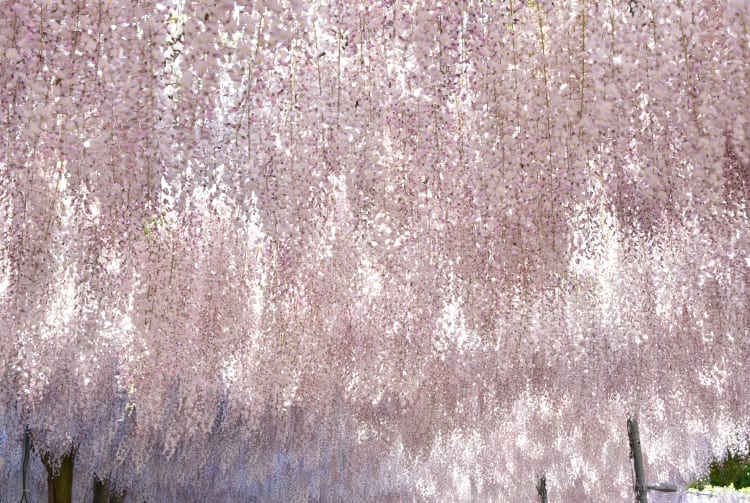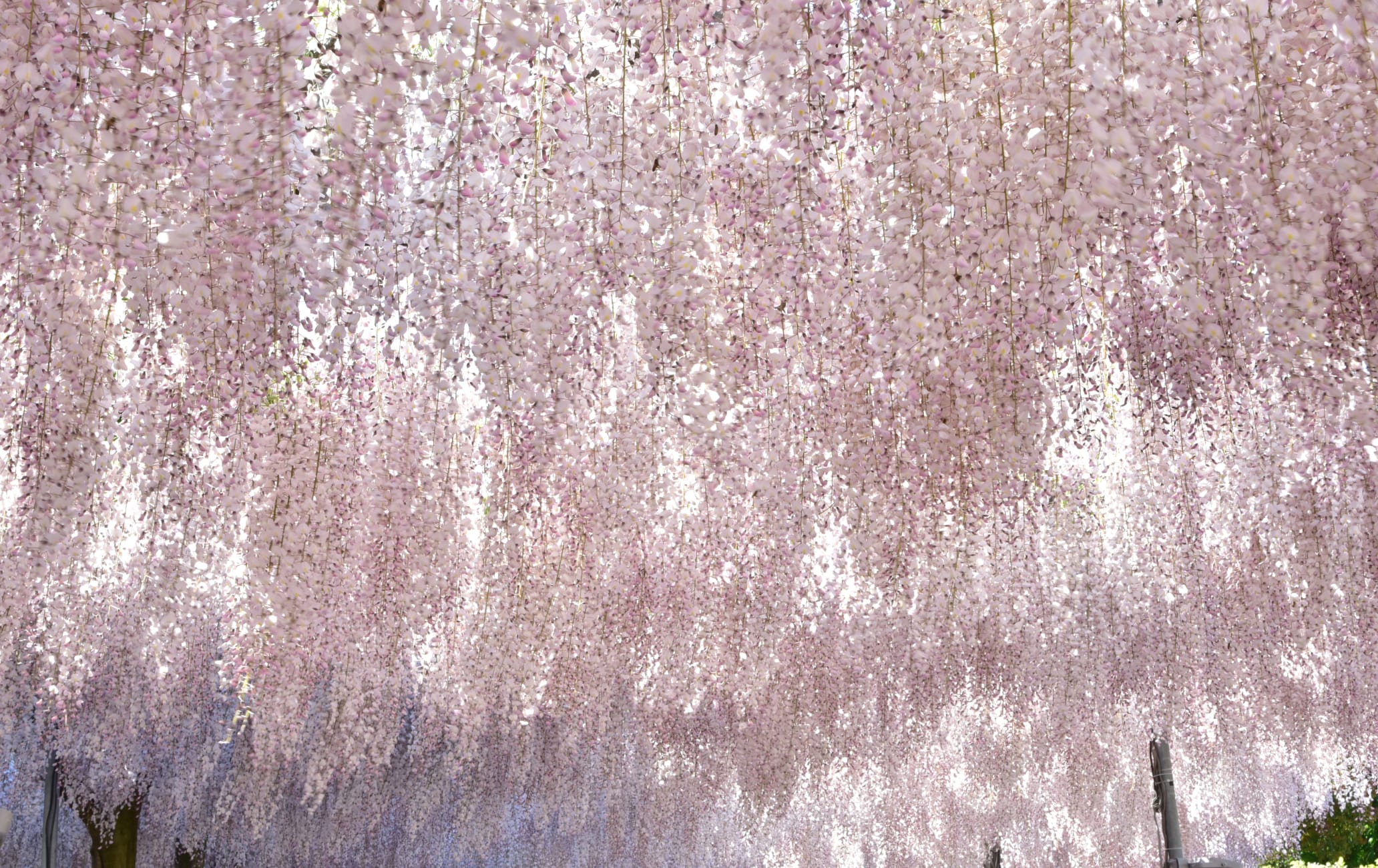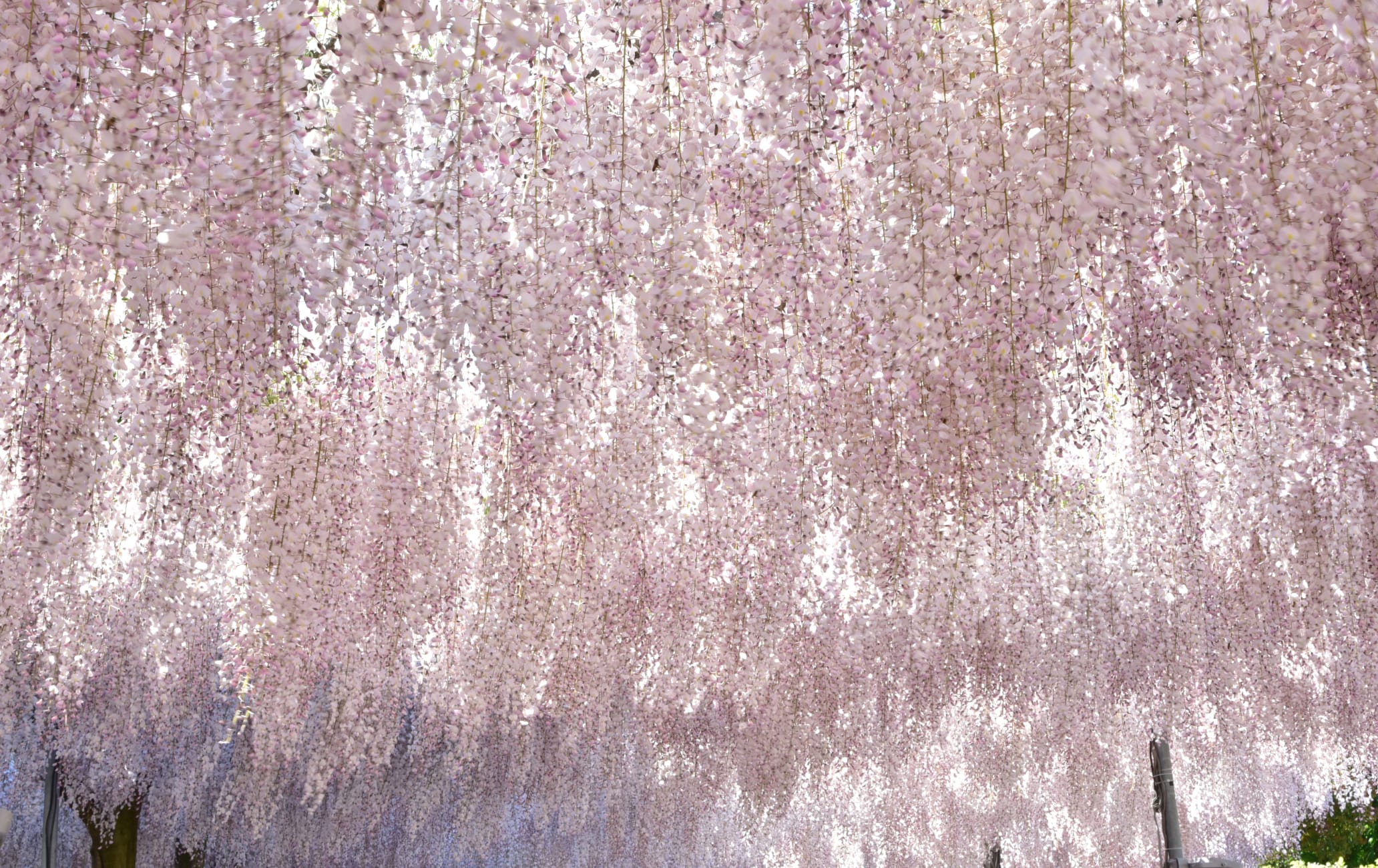 A serene floral kingdom
Japan may be best known for its cherry blossoms, but Ashikaga Flower Park is famous for its fuji or wisteria flowers. The wisteria are grown on overhead frames so the blossoms hang over head like wisteria stalactites. Beautiful by day, they are also illuminated by night.
Don't Miss
Walking through the gardens at night
Seeing the wisteria in full bloom
The street food and wisteria-flavored desserts
How to Get There
The park is best accessed by taking a train to Tomita Station, then walking or taking a taxi.
You can take a train from Tokyo on the Tobu Isesaki Line, starting at Asakusa Station, or the JR Tohoku Main Line starting at Ueno Station. Travelers can ride local trains to Sano Station, then board the Ryomo Line heading west to Tomita. From there, it's a short walk to the park.
Direct limited express trains are available to Ashikagashi Station, and you can walk to Ashikaga Station and board the Ryomo Line heading in the opposite direction.
Note: A free shuttle bus runs between Ashikaga Station and the park during the spring. Quick Facts
The park is open year-round during the day
The winter illumination is viewable from 3:30 to 9 p.m. from late October to early February
One of the wisteria trees is over a century old
Peak season
April in Japan is a time of renewal: students start a new school year, graduates begin jobs, and cherry blossoms display their pink flowers for one short week before floating away. With many Japanese already in the mood for hanami—flower viewing parties, it should come as no surprise that many come out in droves to see the wisteria at Ashikaga Flower Park starting in May. However, it's not just wisteria that makes this park so famous. Well before Christmas, the park's ornate displays are augmented with massive light shows, making it a pleasant romantic getaway. During other seasons, roses, tulips, tropical water lilies and many other blooms color the landscape. Excellent dining and shopping
Japan is famous for its variety of street food, particularly in the summer when festivals are ubiquitous. Ashikaga Flower Park offers wisteria-flavored snacks, both savory and sweet.
If you need gifts to bring back home, you'll find no shortage of shops and stores offering jewelry, clothes and unusual souvenirs. The selection changes with each flowering season.
Near Ashikaga Flower Park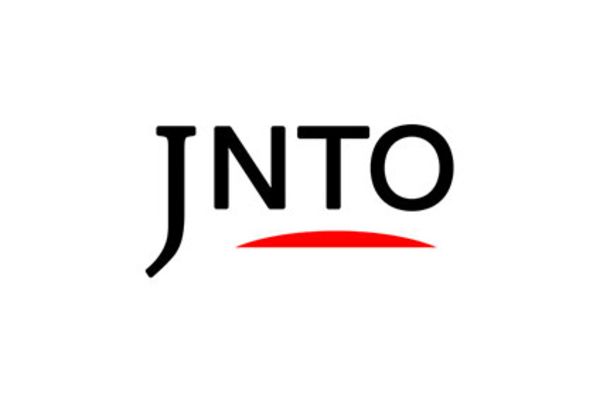 Nature
Ashikaga Flower Park
Ashikaga-shi,
Tochigi-ken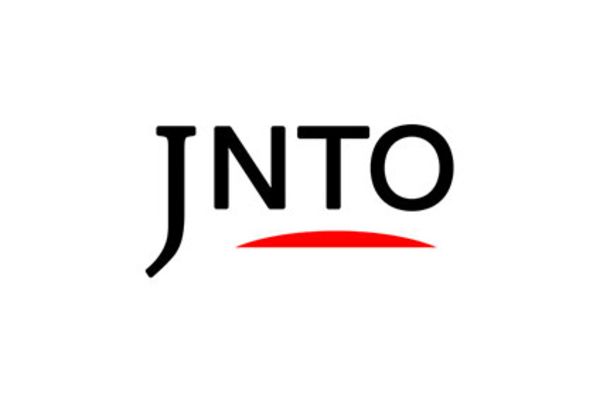 Festivals & Events
Ashikaga Flower Fantasy
Ashikaga-shi,
Tochigi-ken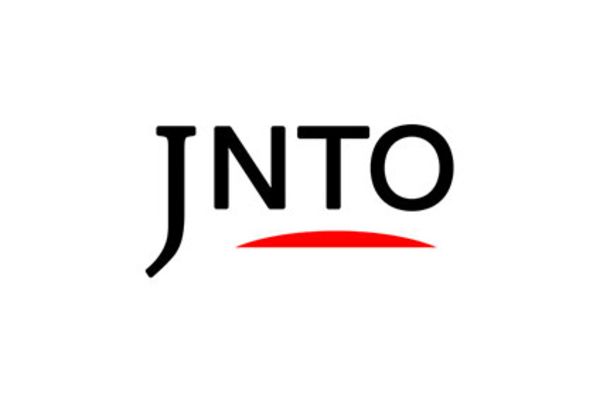 Festivals & Events
Ashikaga Spring Flower Festival
Ashikaga-shi,
Tochigi-ken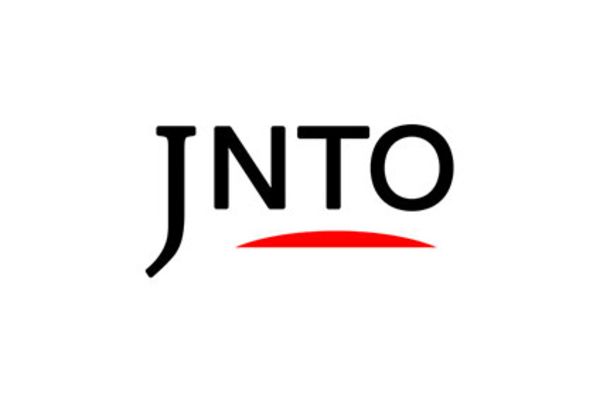 History
Gyoda
Gyoda-shi,
Saitama-ken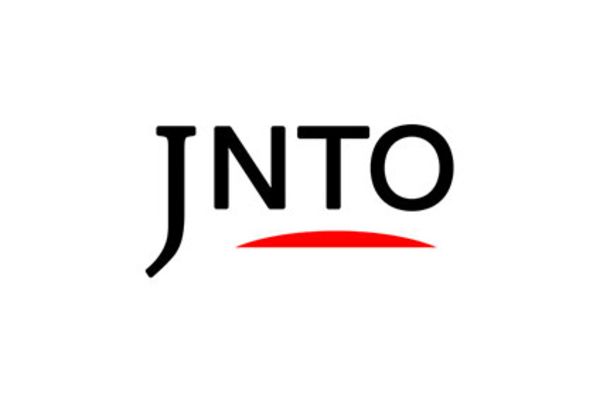 History
Oshi Castle
Gyoda-shi,
Saitama-ken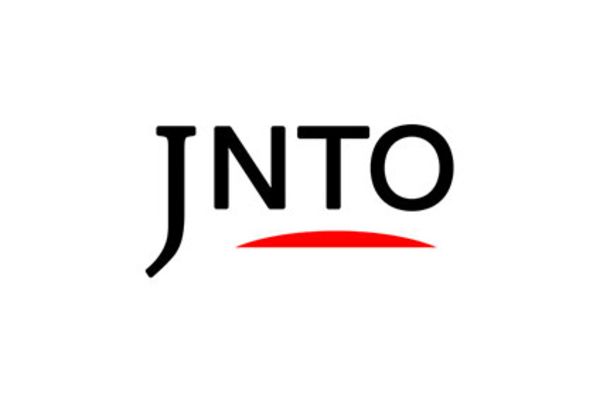 Nature
Sakitama Kofun Park
Gyoda-shi,
Saitama-ken