Takayama Spring Festival
春の高山祭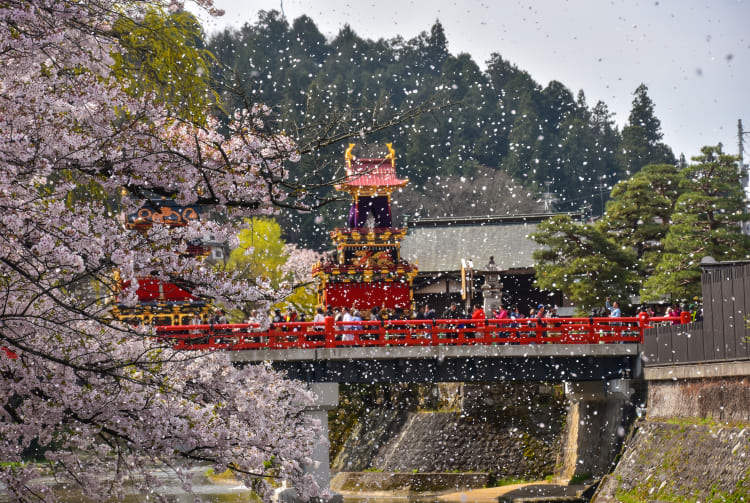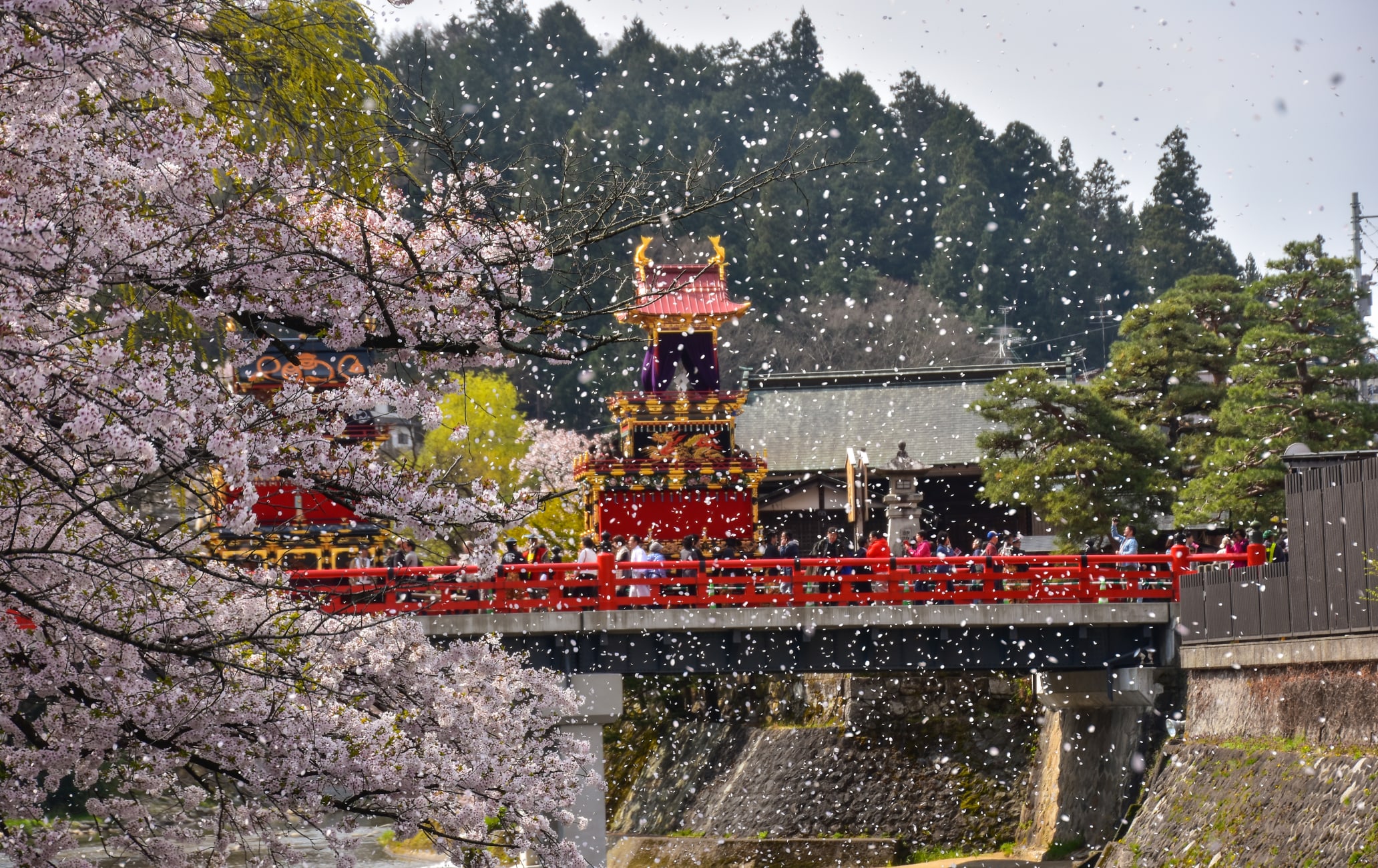 Greet the beginning of spring with one of the most famous festivals in Japan
Every April 14 and 15, tens of thousands of people descend on Takayama for its spring festival. Featuring elaborate, large-scale floats accompanied by a traditional musical soundtrack, this event is universally regarded as one of the three most beautiful festivals in Japan.
How to Get There
The most convenient way to get to Takayama is by public transport.
Trains from Nagoya


leave every hour, taking about two hours 20 minutes. Takayama is also connected to Toyama by regular trains and highway buses, and to Matsumoto


by highway bus. Beautiful displays
The centerpieces of the festival are the yatai. These elaborate floats are paraded from morning until evening. Some of the floats are topped with puppets called karakuri dolls. In the mid-morning and early afternoon, the puppets "perform" a traditional dance. During bad weather, the doors to the storehouses are opened, and the yatai are kept inside. An evening to remember
In the evening, the huge, heavy yatai are expertly led through the streets by dedicated teams. Traditional music played on flutes and stringed instruments and swinging lanterns make for a dreamy atmosphere that people come from around the country to witness every year.
* The information on this page may be subject to change due to COVID-19.
Near Takayama Spring Festival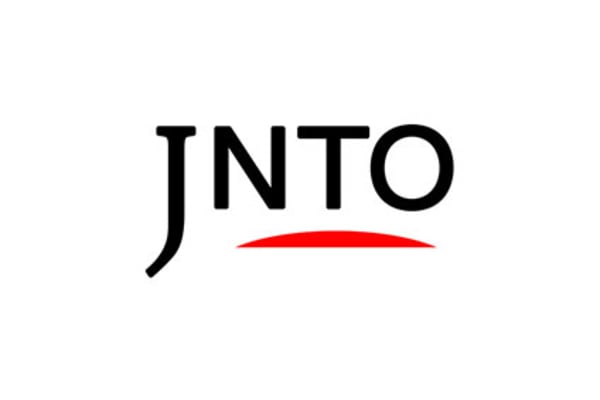 Festivals & Events
1. Takayama Spring Festival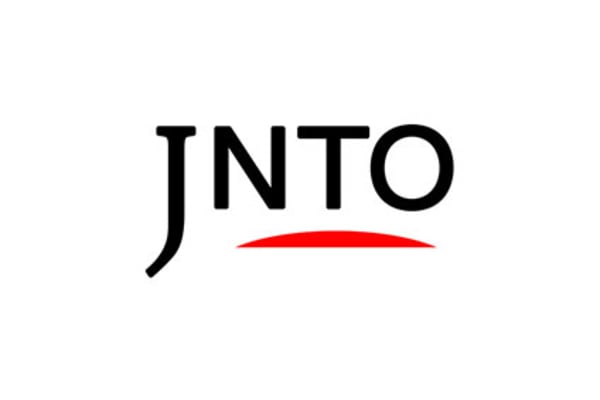 Attraction
2. Sanmachi Historic District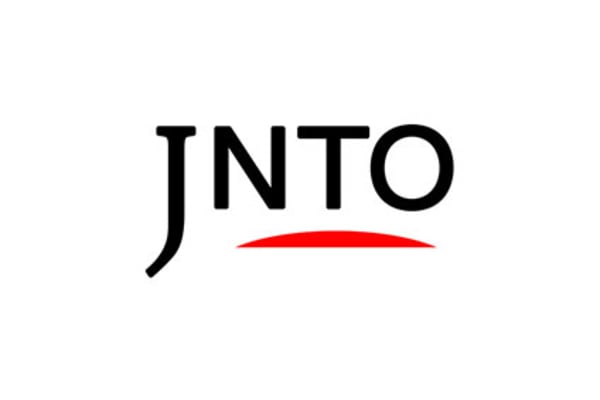 Eat & Drink
3. Miyagawa Morning Market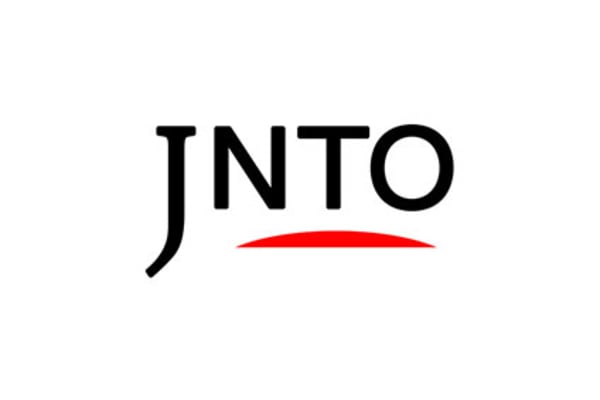 Attraction
4. Hida Takayama Sake Breweries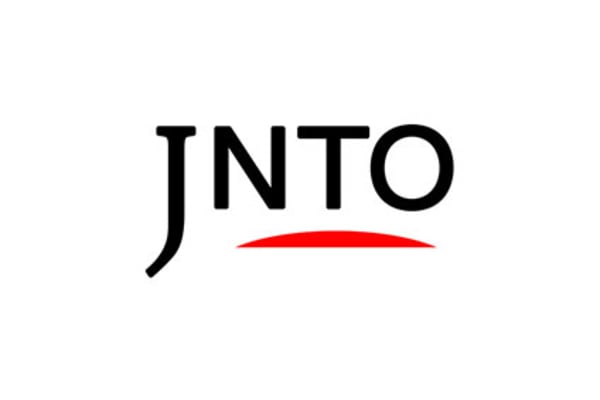 Festivals & Events
5. Takayama Autumn Festival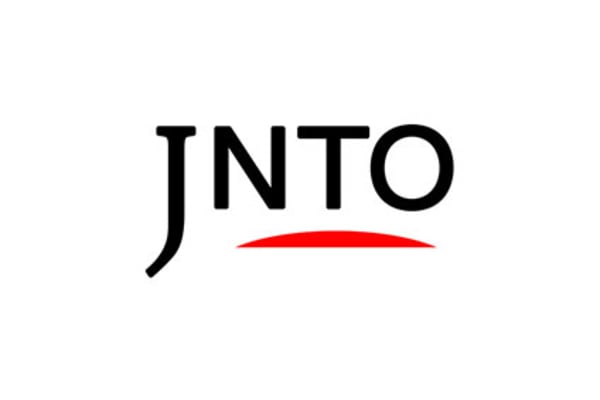 Attraction
6. Takayama Matsuri Yatai Kaikan