Tokyo Sea Life Park
葛西臨海水族園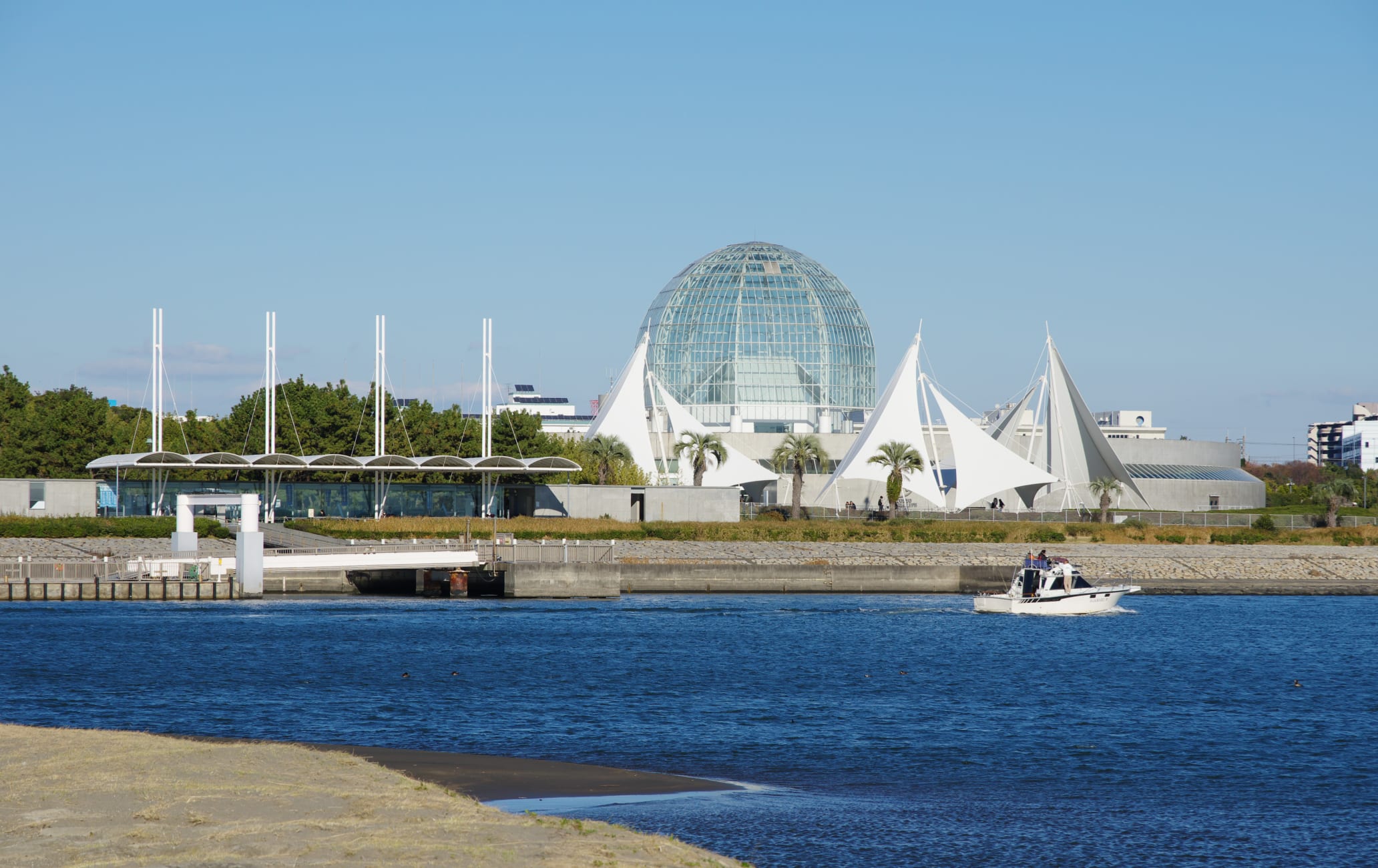 A world-class aquarium near Tokyo Disney Resort
Japan is famous for its fish, so it's not surprising that the country also has several world-class aquariums. You'll find one of the best at Tokyo Sea Life Park—located a short distance from Tokyo Disney Resort


.
Quick Facts
The aquarium's habitats mimic bodies of water from the Caribbean Sea, Indian Ocean, Atlantic Ocean and elsewhere
Last admission is at 4 p.m., so plan to get there early
How to Get There
The aquarium is accessible by train.
The closest station is Kasai-Rinkai-Koen on the Keiyo Line. Penguins, tuna and more
The aquarium has a number of unmissable attractions within its dome-shaped building. The penguin enclosure, one of the country's largest, houses three different types of penguins. In the large, donut-shaped tank are various types of tuna, which visitors can view from a number of angles. There are also large displays of kelp and seabirds, and a bird sanctuary next to the aquarium. Personal and hands-on
Hands-on experiences await at the touch pool, and there are regular feeding times for the tuna and the penguins. In 2012, the aquarium hit the headlines when one of the penguins escaped and wasn't recaptured again for almost three months. The escaped penguin was able to thrive in Tokyo Bay until its keeper managed to recapture him. Attraction
Tokyo Sea Life Park
Tokyo-to Nature
Kasai Rinkai Park
Tokyo-to Attraction
Tokyo Disney Resort
Urayasu-shi,
Chiba-ken Culture Art & Design
Museum Of Contemporary Art Tokyo
Tokyo-to Festivals & Events
Tokyo Motor Show
Tokyo-to