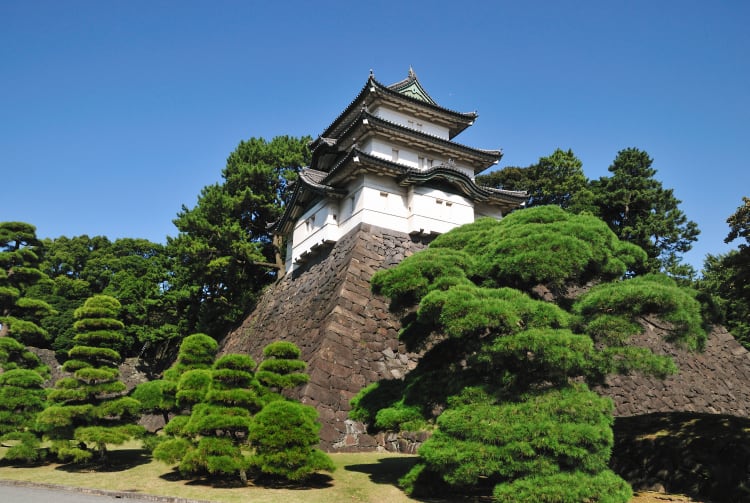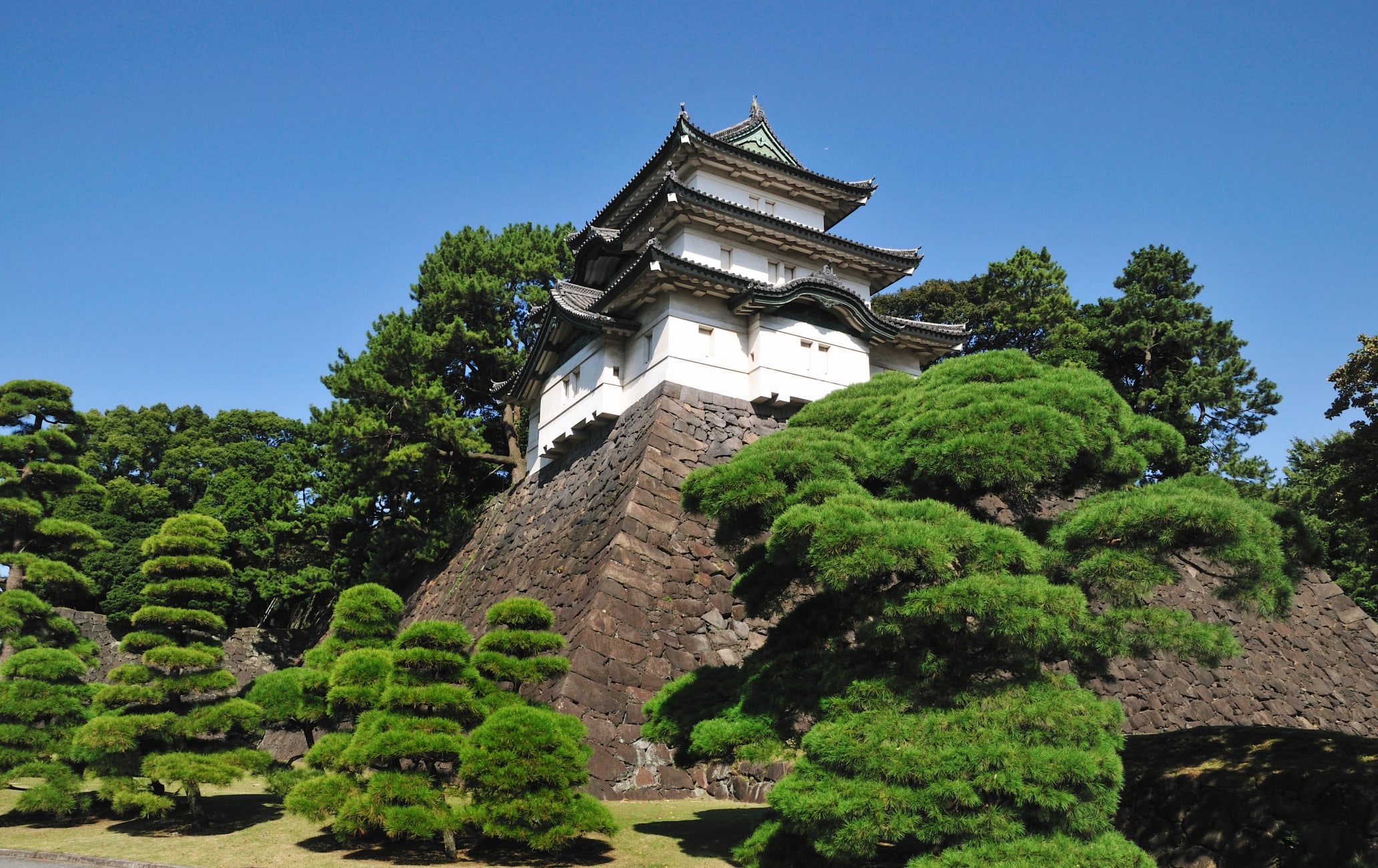 The center of everything, once upon a time in Edo
For 260 years Edo Castle was home to the powerful Tokugawa shoguns, making it the center of Japan's politics and much intrigue as well. Now the site houses the Imperial Family's palace and residence, as well as serene gardens and several museums that are open to the public.
Quick Facts
The castle grounds once stretched to the Marunouchi District and Tokyo Station
Warlord Tokugawa Ieyasu took possession of the castle in 1590 after his victory at the Battle of Sekigahara
How to Get There
Access to certain sections of the grounds is restricted and requires reservations. To see the areas open to the public, there are three main entrance gates to choose from.
Ote-mon Gate: The most commonly used gate, it is a five-minute walk from Otemachi Station, a 10-minute walk from Nijubashi-mae Station or a 15-minute walk from Tokyo Station's Marunouchi north exit.
Hirakawa-mon Gate: Located toward the northern side of the grounds, this gate is a five-minute walk from Takebashi Station.
Kita-hanebashi-mon Gate: Not far from Hirakawa-mon, this gate is also a five-minute walk from Takebashi Station. A city within a city
While Edo Castle's main building sadly burned down in 1873, it is still possible to get a sense of the sheer size of this fortress from the moats, thick walls, bridges and defenses that remain. One of the oldest remaining buildings is the Fujimi-yagura watchtower, which was built in 1659 to protect the southern side of the grounds.
Although the palace complex still seems vast, it was once even larger. In fact, Tokyo Station


and the Marunouchi area were once part of the castle grounds. At the height of the Tokugawa shogunate's military power, the inner compound alone was eight kilometers in diameter, with the outer compound extending to around 16 kilometers. Even the manmade island of Odaiba


, now a popular shopping area, was once part of the castle's defense system.
From military stronghold to peaceful park
The current Imperial Palace


was not built in the same spot as the former one, so it is still possible to see the ruins of what was once the biggest castle in Japan. While exploring the grounds, you will pass by the impressive walls and moats of Edo Castle. These now contain the East Gardens


, where you can climb on the foundations of Edo Castle's tower. Kitanomaru Park and its many attractions
Besides elegant Japanese-style gardens, the Nippon Budokan


, Science Museum Tokyo, National Museum of Modern Art Tokyo (MOMAT)


and the MOMAT Crafts Gallery are all found in Kitanomaru Park


, which was part of the old castle's grounds. Explore the Chidorigafuchi Park walking path as well if you get the chance. History Art & Design
National Museum Of Modern Art
Tokyo-to Attraction History
Imperial Palace & Around
Tokyo-to Art & Design
Momat Crafts Gallery
Tokyo-to Attraction
Museum Of The Imperial Collections
Tokyo-to