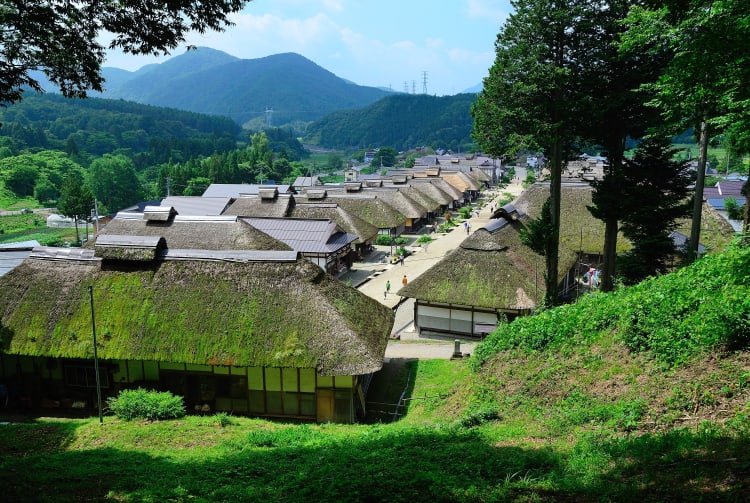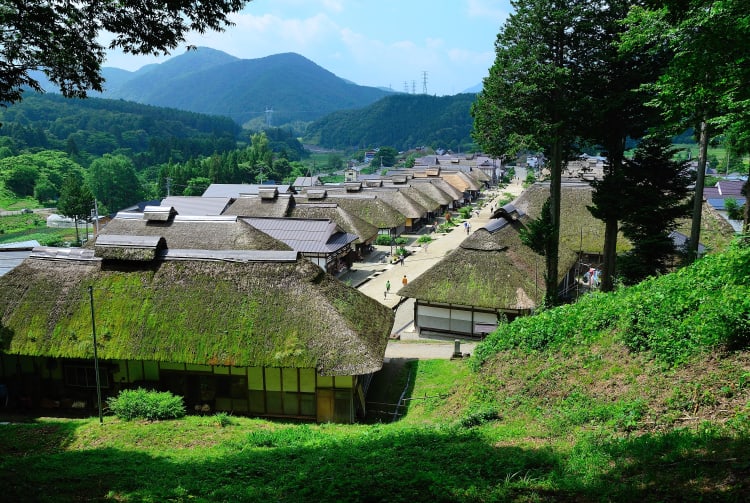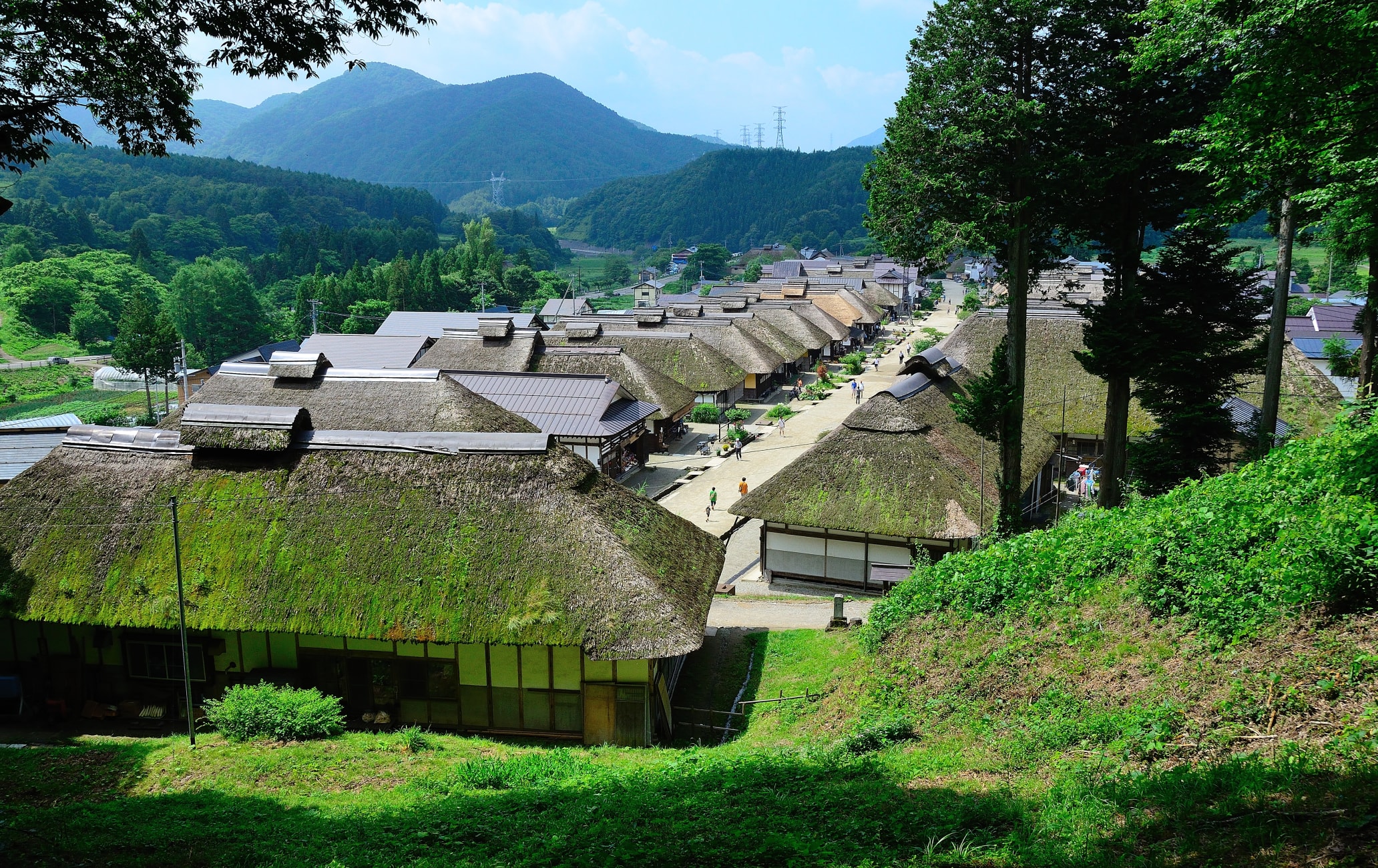 A traditional Edo townscape known for its noodles
During the Edo period (1603-1867) Ouchi-juku was a post town that served travelers. Many of the buildings have been preserved from this time, providing visitors with an authentic time-travel experience to one of Japan's most culturally rich periods.
Don't Miss
The Oza Toro Observation Train between Aizu-Wakamatsu Station and Aizu-Tajima Station, complete with tatami mat seating.
Delicious negi-soba (soba noodles served with local leeks)
How to Get There
Ouchi-juku is best accessed by bus or taxi from Yunokami Onsen Station. From Tokyo, take the Tohoku Shinkansen to Koriyama Station, and transfer to the Banetsu West Line to Aizu-Wakamatsu Station. It takes about three hours. From there, transfer to the Aizu Railway to Yunokami Onsen Station and then a taxi or a bus to Ouchi-juku. Like stepping into a postcard
Ouchi-juku is filled with buildings that are over 300 years old, with traditional thatched roofs and streets with running water to either side. At the end of the main road is a short but steep set of stairs that leads to a temple. From the temple you can see a beautiful panoramic view of Ouchi-juku in its exquisite mountain setting.
Feudal lords had to make regular trips to Edo city and would pass through Ouchi-juku along the way as part of the Shimotsuke Kaido route. This was one of the most popular routes for travelling to Edo city until the Meiji period (1868-1912), when a new national route was opened. Worthy of a prince
There is a local myth that Prince Mochihito lived in hiding in Ouchi-juku during the Heian Period (794-1185) after losing a battle. The town has a shrine dedicated to Prince Mochihito.
Beautiful year-round
Ouchi-juku has several annual festivals, including one on the second weekend of February for the Ouchi-juku Snow Festival, and the Hange Mid-Summer Festival in July.
If you ask a local when the best time to visit is, they will have a hard time deciding between the beautiful wintery scenery, the flower-filled spring, or the refreshing summers.
Eat like an Edo period local
Ouchi-juku is famous for handmade soba noodles. However, instead of chopsticks, you are given a leek to use as cutlery. You'll also see many char fish roasting over an open fire, another local specialty.
For a closer look at the Edo period lifestyle, stop by the Ouchi-juku Townscape Exhibition Hall. Located in the center of the main street, this building has Edo period tools, an authentic interior, and various historical artifacts on display. Each of the beautiful thatched houses is either a souvenir shop, restaurant or accommodation. Unique souvenirs available in Ouchi-juku include locally made sake, cotton, folk art and pottery.
Around the site
On the way to Ouchi-juku is Yunokami Onsen, where you can enjoy Japanese hot springs and an open-air footbath.
* The information on this page may be subject to change due to COVID-19.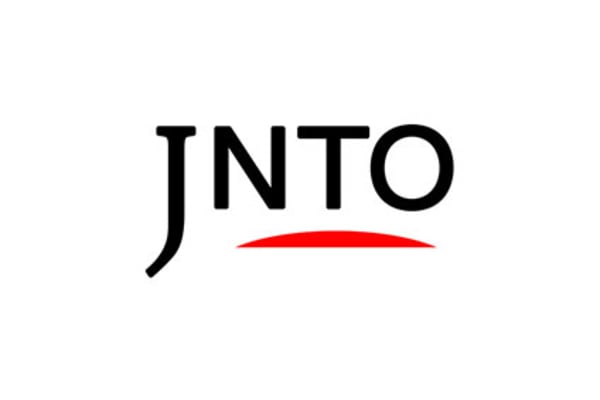 History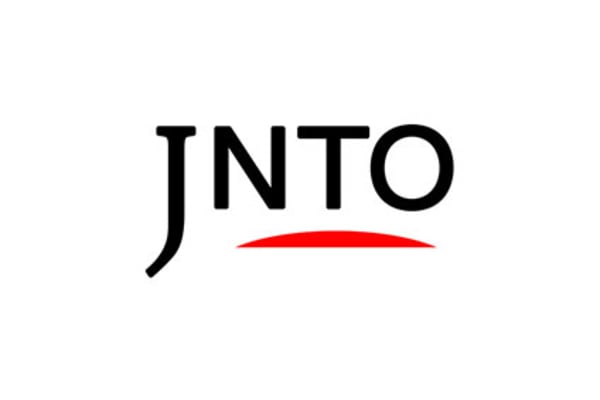 Attraction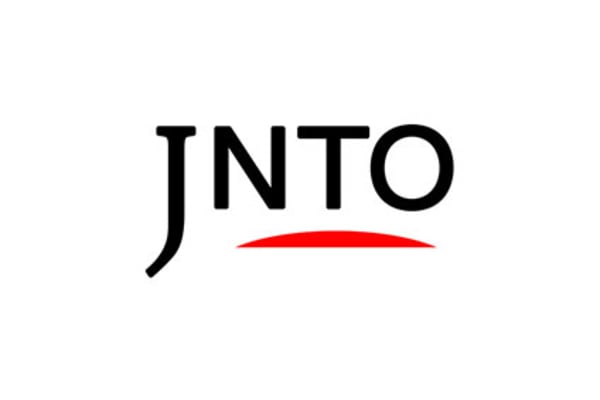 Culture
3. Suzutake Lacquerware Studio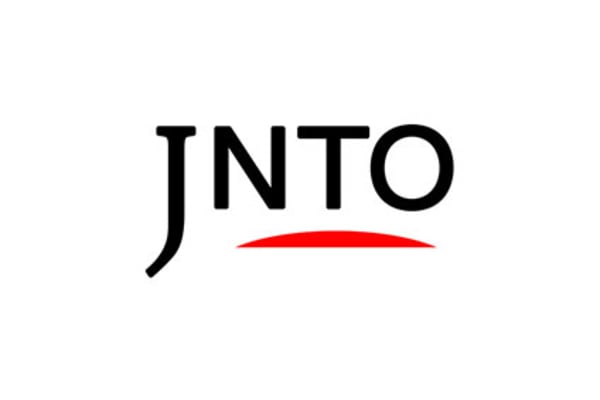 History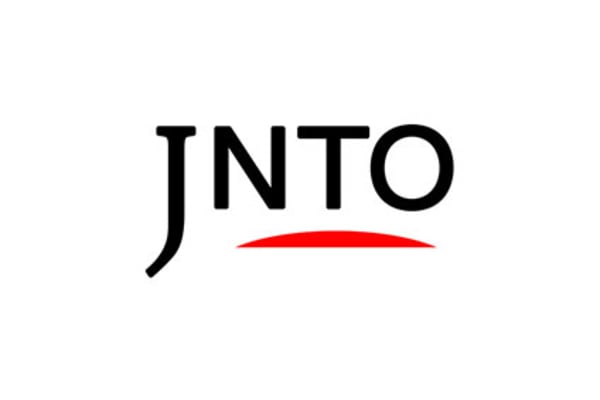 History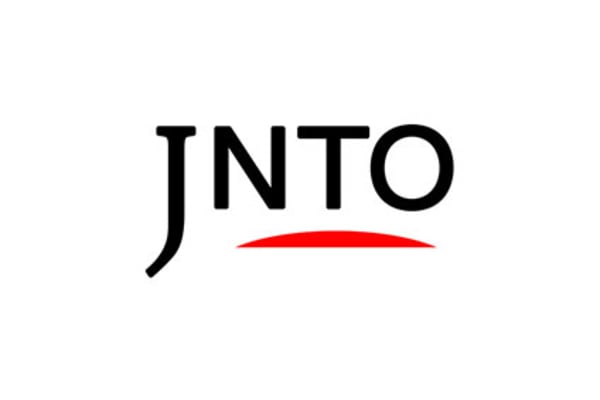 Relaxation