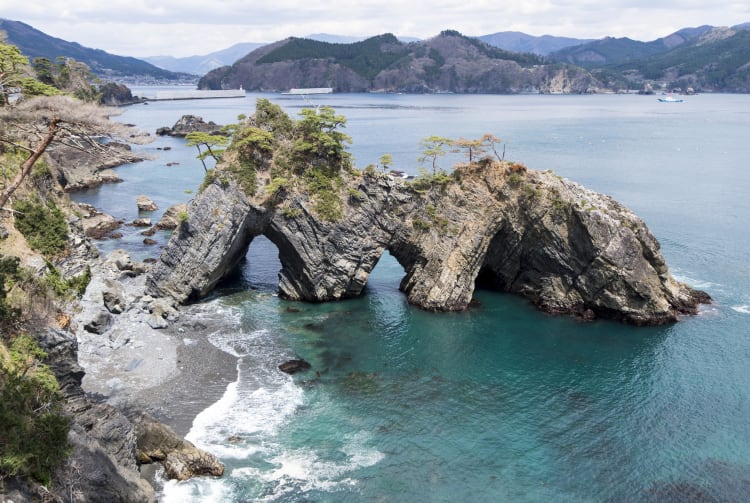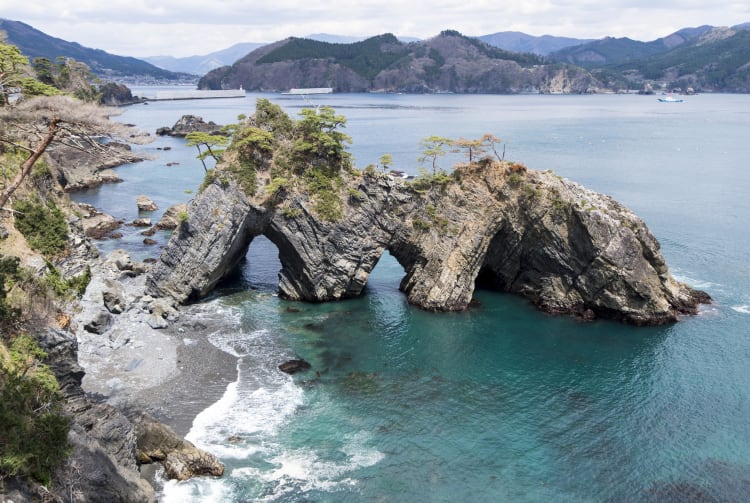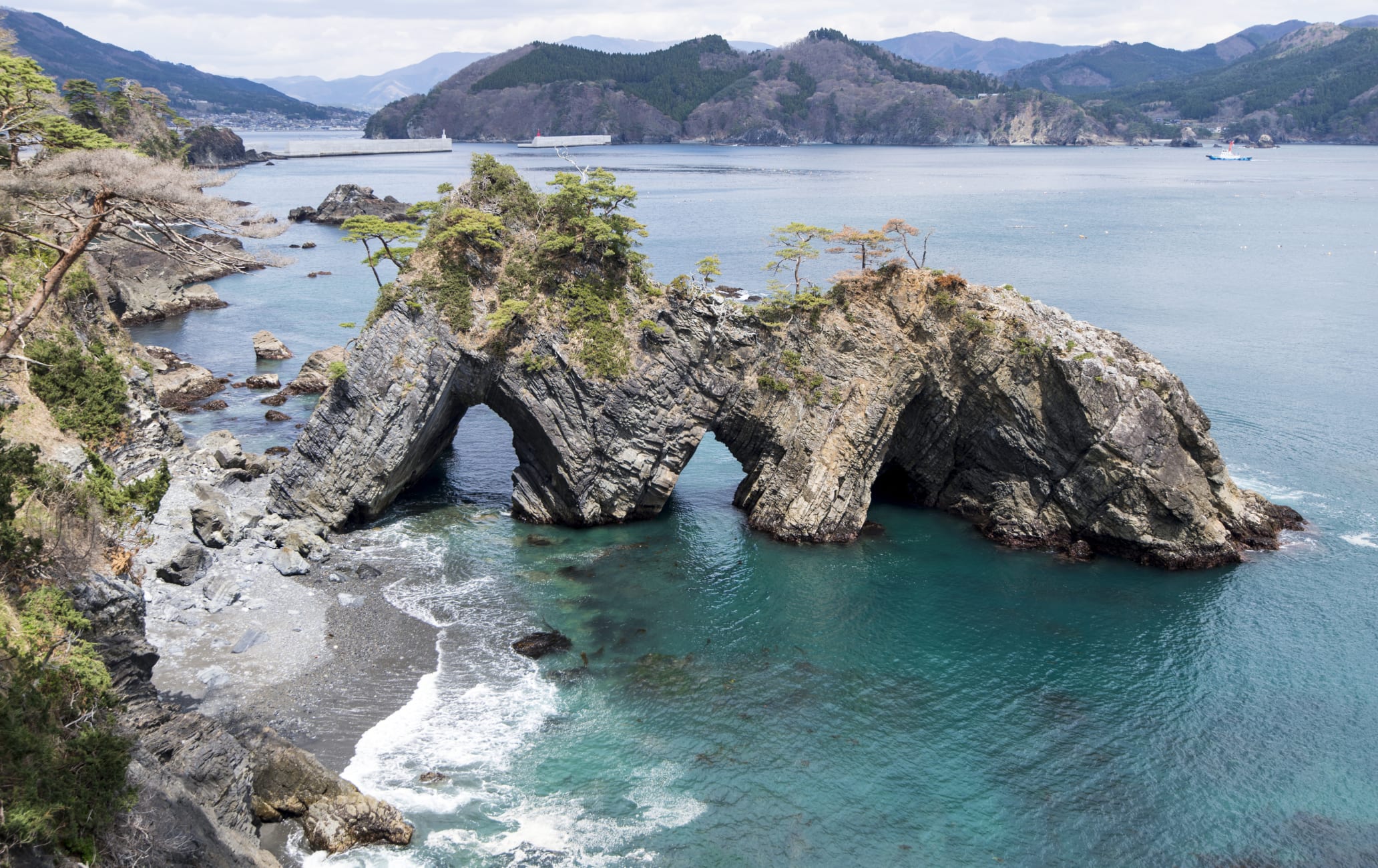 Walk along Iwate's coast and take in the gorgeous scenery
Through the eons, countless waves have crashed into the Goishi Coast and polished the little pebbles that line its beaches so that they look like the black and white pieces from the Japanese game go. It is a great place to go for a stroll on the beach or explore some of the unique rock formations.
Don't Miss
Anatoshi-iso, and Kaminari-iwa or "Thunder Rock"
The Ipponmatsu, the only pine tree of a 70,000-tree coastal forest to survive the 2011 earthquake and tsunami
Quick Facts
In 1996, Kaminari-iwa was named one of the 100 Soundscapes of Japan
The Goishi Coast is six kilometers long
How to Get There
Access the Goishi Coast by train and bus from Ichinoseki Station.
Take the Tohoku Shinkansen to Ichinoseki Station and change trains there. Take the Ofunato Line to Kesennuma and transfer to a trolley bus for Hosoura, about two and a half hours away. From Hosoura Station, take a local bus to the coast in about 15 minutes.
Can you hear the thunder?
Along the Goishi Coast, there are several unique rock formations. The most famous of these is Anatoshi-iso, a rock formation that has three holes eroded in it. The rocks look like arches floating on the ocean. Another popular place along the coast is Kaminari-iwa ("Thunder Rock"). Over the years the ocean has eroded the coastal rock formation to form a small cave. As the tide rushes into the opening, it crashes against the walls of the cave, expelling the air inside and causing a distinctive boom like thunder.
Two ways to see the Goishi Coast
The best way to see the Goishi Coast is by walking along one of the many trails. There are observation platforms for you to view some of the more famous sites along the coast.
If you don't feel like walking, you can take a boat tour and view the rock formations from the water. The boat tours leave from Goishi Misaki Lighthouse. A symbol of hope
Before the earthquake and tsunami in 2011, the beach in Rikuzentakata City had a seaside forest stretching for more than a kilometer and containing some 70,000 red pine trees planted during the Edo period.
After the tsunami, only a solitary pine was left standing. Unfortunately, due to saltwater poisoning, the tree eventually died. It was cut down in 2012, and through the generous donations from around the world the tree was preserved and returned to its original place to stand as a symbol of hope and perseverance for the people of Rikuzentakata.
Other things to do in the area
You will probably need two or three hours to see all of the Goishi Coast. Head north after that to Kamaishi and the northern part of Sanriku Fukko Park


. Kamaishi has a rich tradition of rugby and is one of the host cities for the 2019 Rugby World Cup. Nature
Goishi Coast
Ofunato-shi,
Iwate-ken Nature
Kesennuma
Kesennuma-shi,
Miyagi-ken Nature Action & Adventure
Geibikei Gorge River Cruises
Ichinoseki-shi,
Iwate-ken Nature
Geibikei Gorge
Ichinoseki-shi,
Iwate-ken Attraction
Fujiwara Heritage Park
Oshu-shi,
Iwate-ken