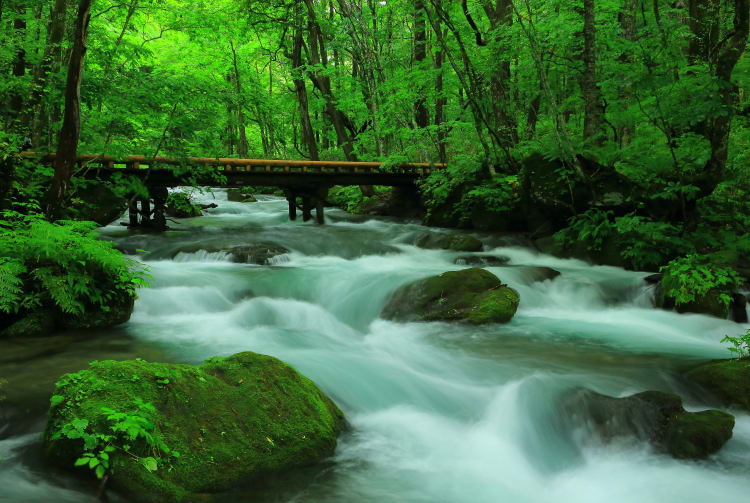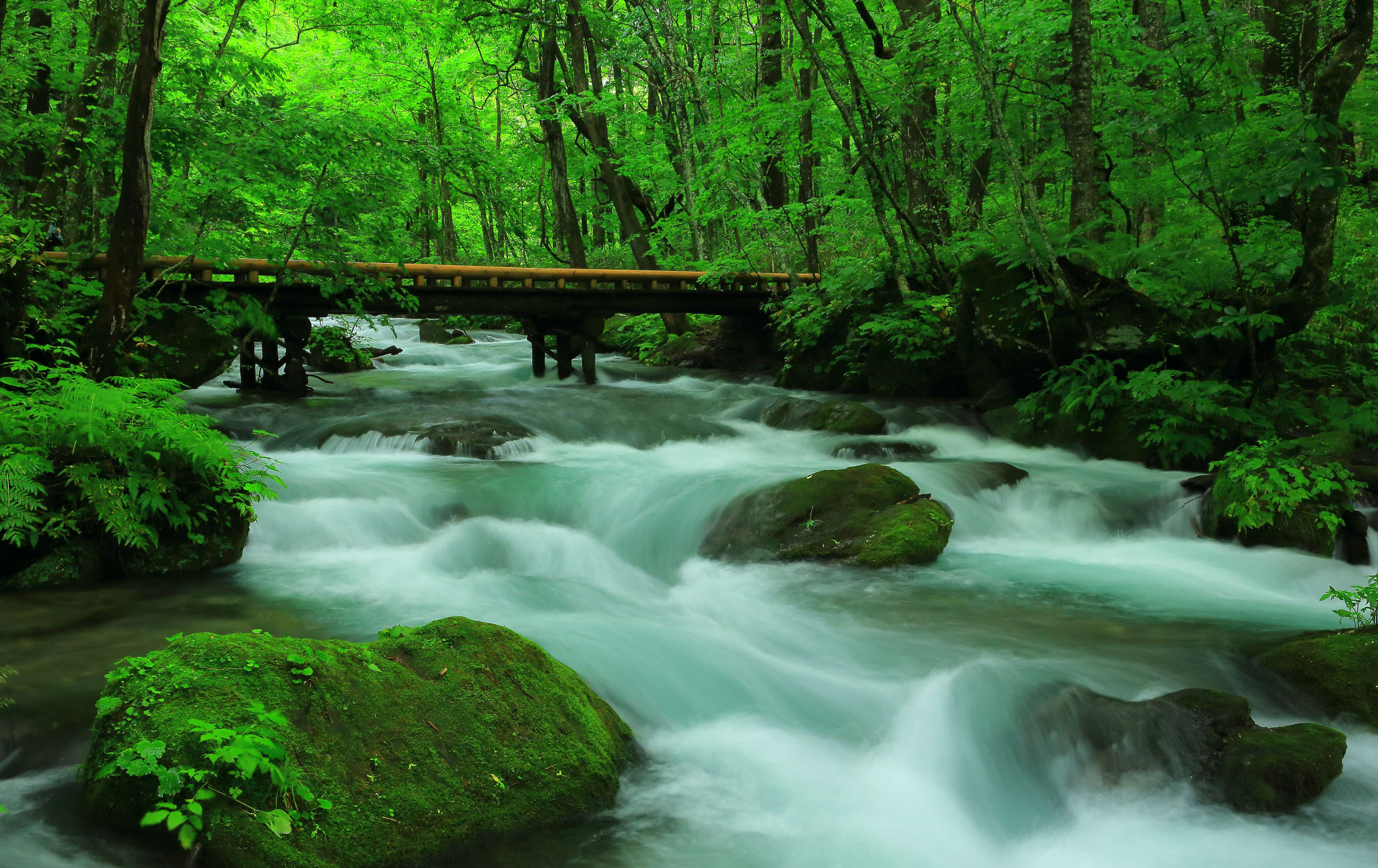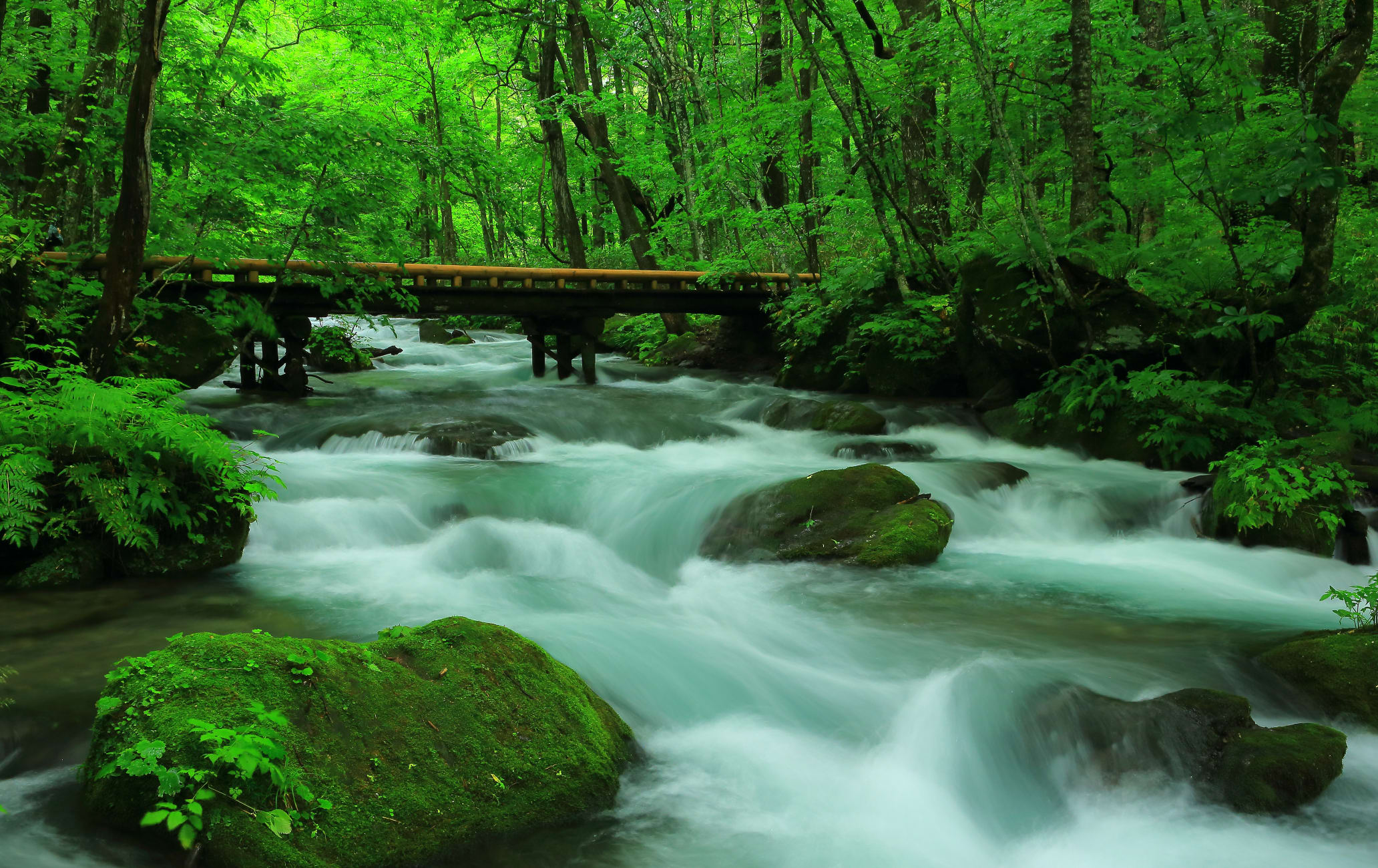 Scenery straight out of a fantasy film
The Oirase Stream flows from Lake Towada


on the border of Aomori and Akita prefectures through the equally scenic Oirase Gorge. Hiking or biking along it, you'll see why the stream and the gorge have inspired painters and poets for centuries.
The area is full of lush woods, waterfalls and odd outcroppings of rocks. Examples of the latter two have even acquired names over the years.
Don't Miss
The impressive drop of Choshi Falls
A stroll across Deaibashi (Hook-up Bridge)
The vibrant fall colors of Oirase Gorge
How to Get There
Oirase Gorge


is most easily reached by JR bus from either Aomori or Hachinohe stations. Please note service is suspended in winter.
From either station, you'll take the bus bound for Towada-ko. There are numerous bus stops, such as Yakeyama, from which the trailhead can be reached. Choose where to disembark based on what you want to see, and how long you want to hike. Wander along 14 kilometers of bliss
The best ways to experience the stream are by hiking or cycling along its banks. Walking lets you fully absorb the details of your surroundings. Figure on five hours to walk the whole route, or more, if you sketch, take photos or write poetry.
If you decide to cycle, you can rent a bike in Yakeyama and ride it one way, dropping it off in Nenokuchi at the far end of the path. Along the way, you'll see waterfalls with fanciful names like Soryu (Two Dragons), Tomoshiraga (Life-Long Partnership) and Shirakinu (White Silk). Walking meditation and forest bathing
Some people say that walking here is like meditation. The virgin beech, Japanese oak, maple, and white cedar trees breathe with you. The whole concept of forest therapy focuses on that magical interaction.
In late October, the turning of the leaves will take your breath away. In the snowy winter season, some of the falls may even freeze over, but the stream continues to flow. The area turns lush and green in spring and summer. A word on the name
This area is known by several names in the guidebooks. This is a matter of translation and of emphasis. Depending on where you look, you'll see the area referred to as Oirase Gorge, Oirase Stream and Oirase Mountain Stream. They are all the same idyllic place.
After the trail
Setting out from Yakeyama, the end of the trail is at Lake Towada in Nenokuchi. If you're still up for more adventure, Nenokuchi offers activities like fishing and sightseeing cruises on the lake. Or, after all the exercise, you might prefer to relax at a restaurant and sample dishes of kokanee salmon and Japanese smelt caught in Lake Towada. * The information on this page may be subject to change due to COVID-19.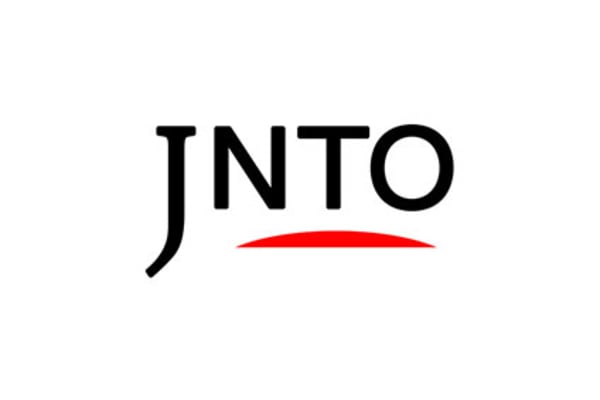 Nature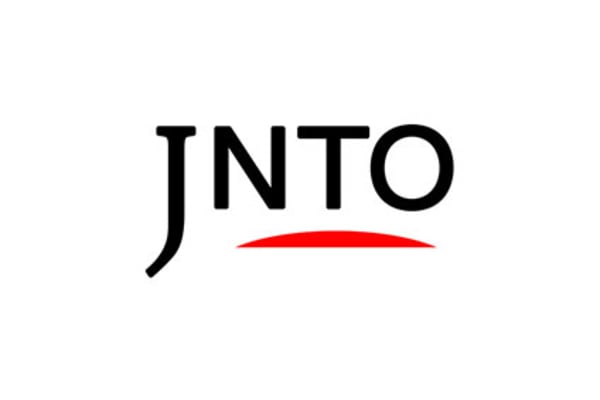 Eat & Drink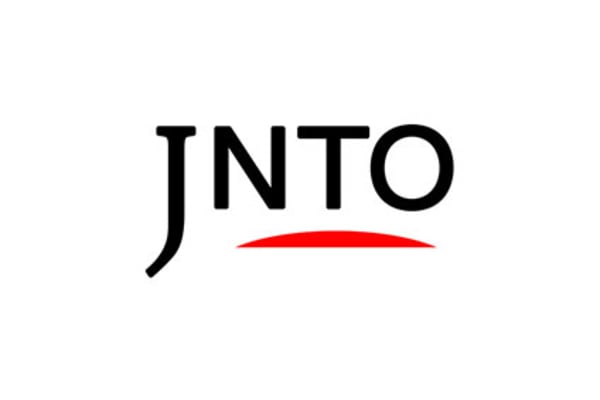 Festivals & Events
3. Hachinohe Enburi Festival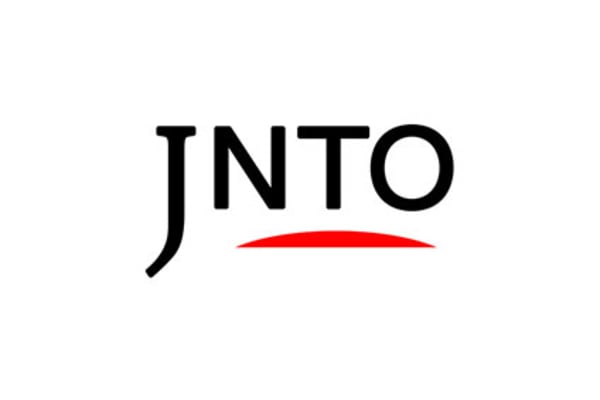 Nature
4. Sanriku Fukko National Park (Aomori)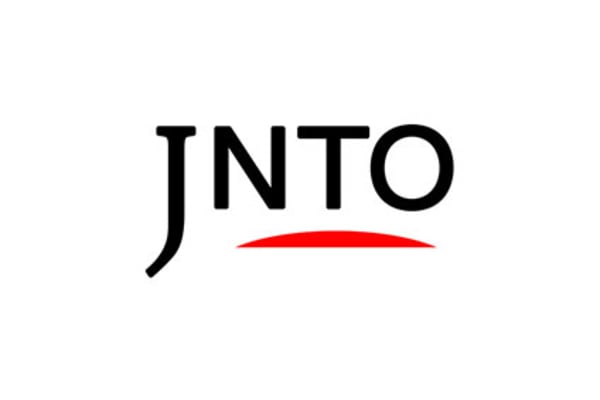 Art & Design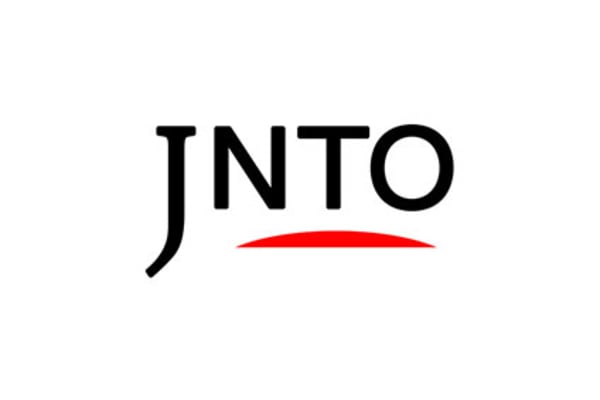 History
6. The Grave Of Jesus Christ