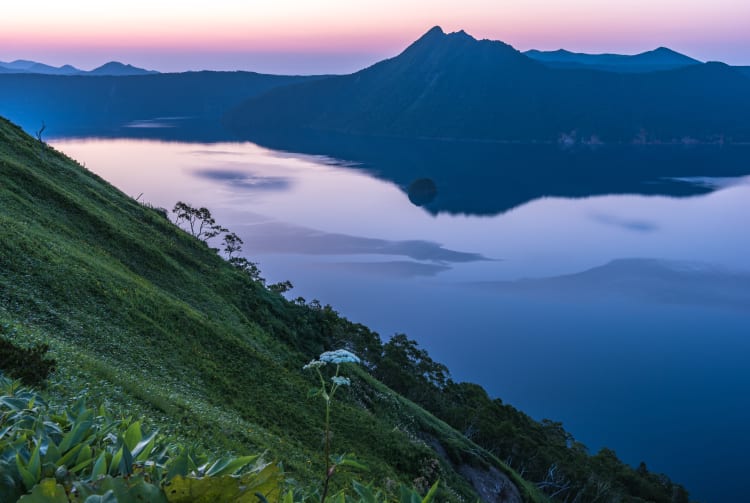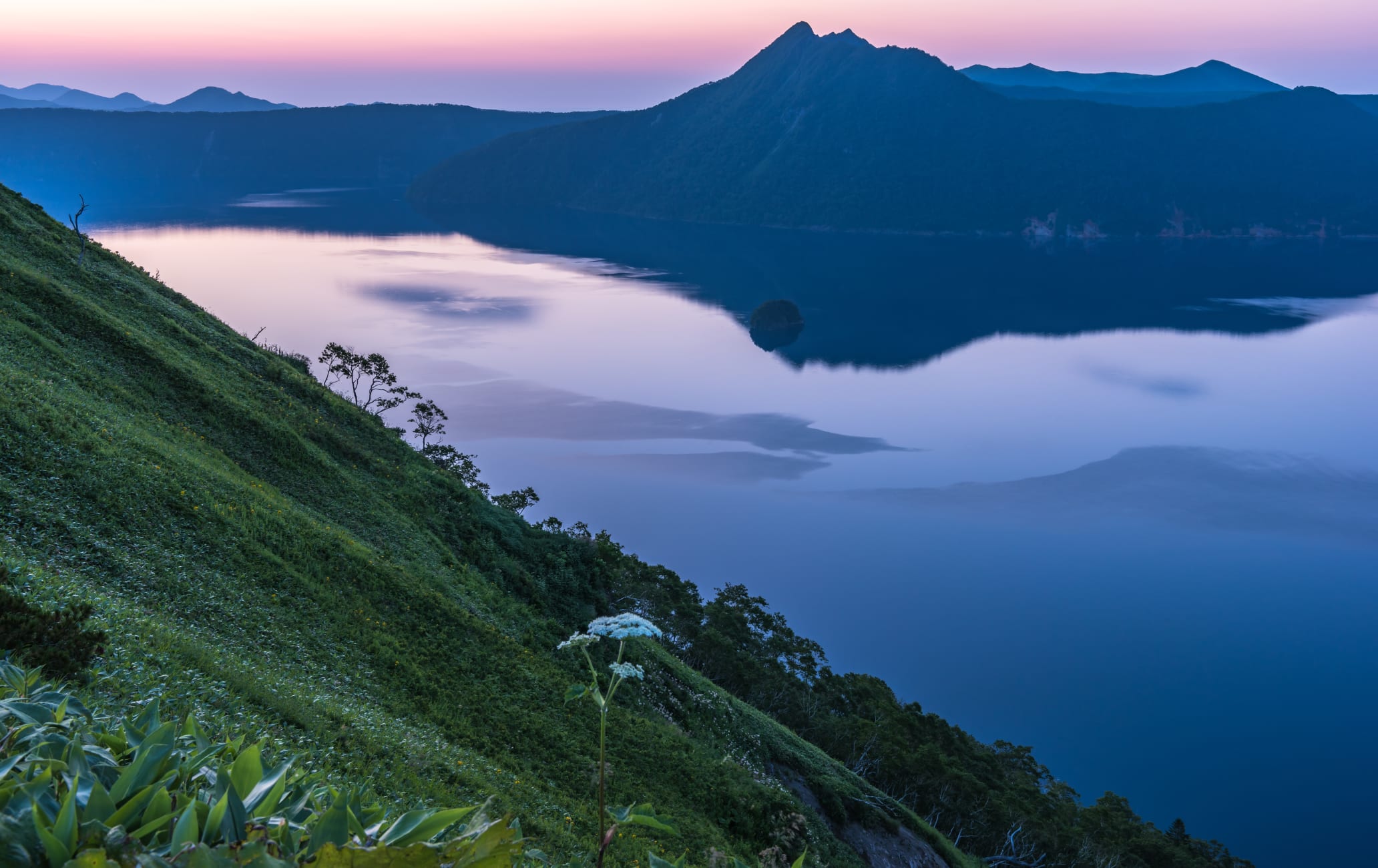 A mist-shrouded crater lake clear to its depths, with a volcano at its heart
Time stands still at pristine Lake Mashu, a caldera lake in Akan-Mashu National Park


. With its deep blue waters and steep crater walls, it truly is a special place to visit.
Don't Miss
Breathtaking views from the observation decks
Scenic hiking trails around the lake
How to Get There
Lake Mashu is a 15 to 20-minute drive from Mashu Station in the town of Teshikaga.
Although the best way to visit the lake is by car, there are other options. Infrequent buses operate between Mashu Station and the lake during the following periods: early February to early March, and April to early October. Unfortunately, no buses operate outside of these periods.
Quick Facts
The current caldera was formed around 7,000 years ago
The small island in the middle is actually a 240-meter volcano
The lake itself is 212 meters deep Misty, mysterious Mashu
The Ainu called this lake "Mashinko," meaning lake of the devil. Locals believe that the Lake Mashu gods hold sway over our lives, with your luck depending on whether you see the lake on a clear or misty day. Indeed, it can be devilishly difficult to get a clear view of Lake Mashu through the mist. Peak fog times tend to be in June and July, but don't despair on a cloudy day—the Mashu gods are sometimes said to be kind enough to briefly clear the mist away for you. Around the lake
Take your time to admire the view of the pristine lake, which is said to be the clearest lake in the world. The immensity of the lake caldera is impressive. You can walk around the edge of the crater to the top of Mashudake, the smaller crater sitting on the south side of the lake. The hike will take you at least two hours each way but is definitely a worthwhile pursuit for the beauty you see along the way. The secret spot
While there are two observation decks on the west side of Lake Mashu, there is actually a little-known third observation deck on the east side, called Ura-Mashu (open late April to early November). Ura-Mashu is quieter and closer to the lake, guaranteeing a better view on a foggy day, and more time to get that perfect shot. Also, take the time to visit the nearby crystal clear waters of Kaminoko Pond


and the healing waters of Yoroushi Onsen. Nature
Lake Mashu
Teshikaga,
Hokkaido Nature
Kaminoko Pond
Shari-gun,
Hokkaido Nature
Bihoro Pass
Bihoro,
Hokkaido Action & Adventure
Drift Ice Walks
Shari-gun,
Hokkaido Nature Nature
Koshimizu Genseikaen Wildflower Park
Shari-gun,
Hokkaido