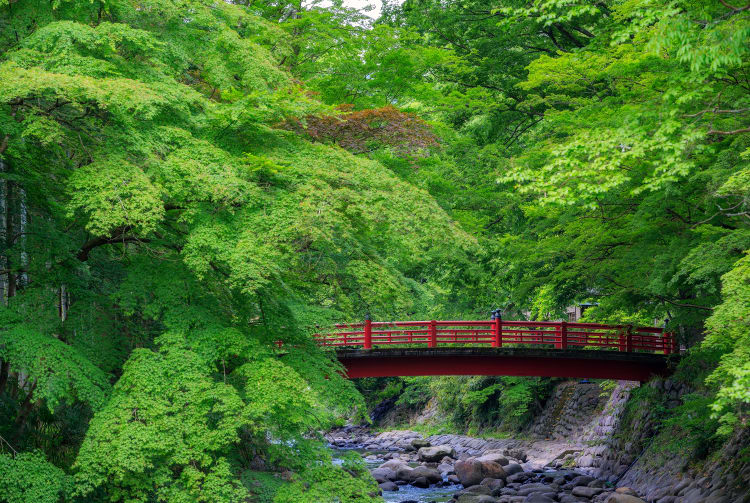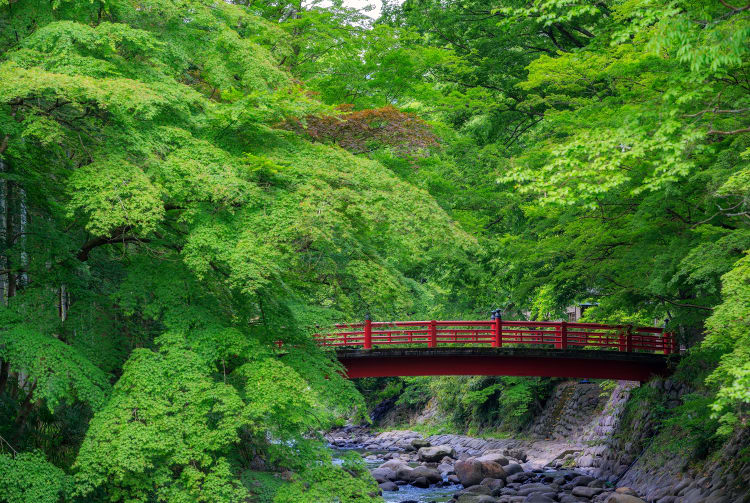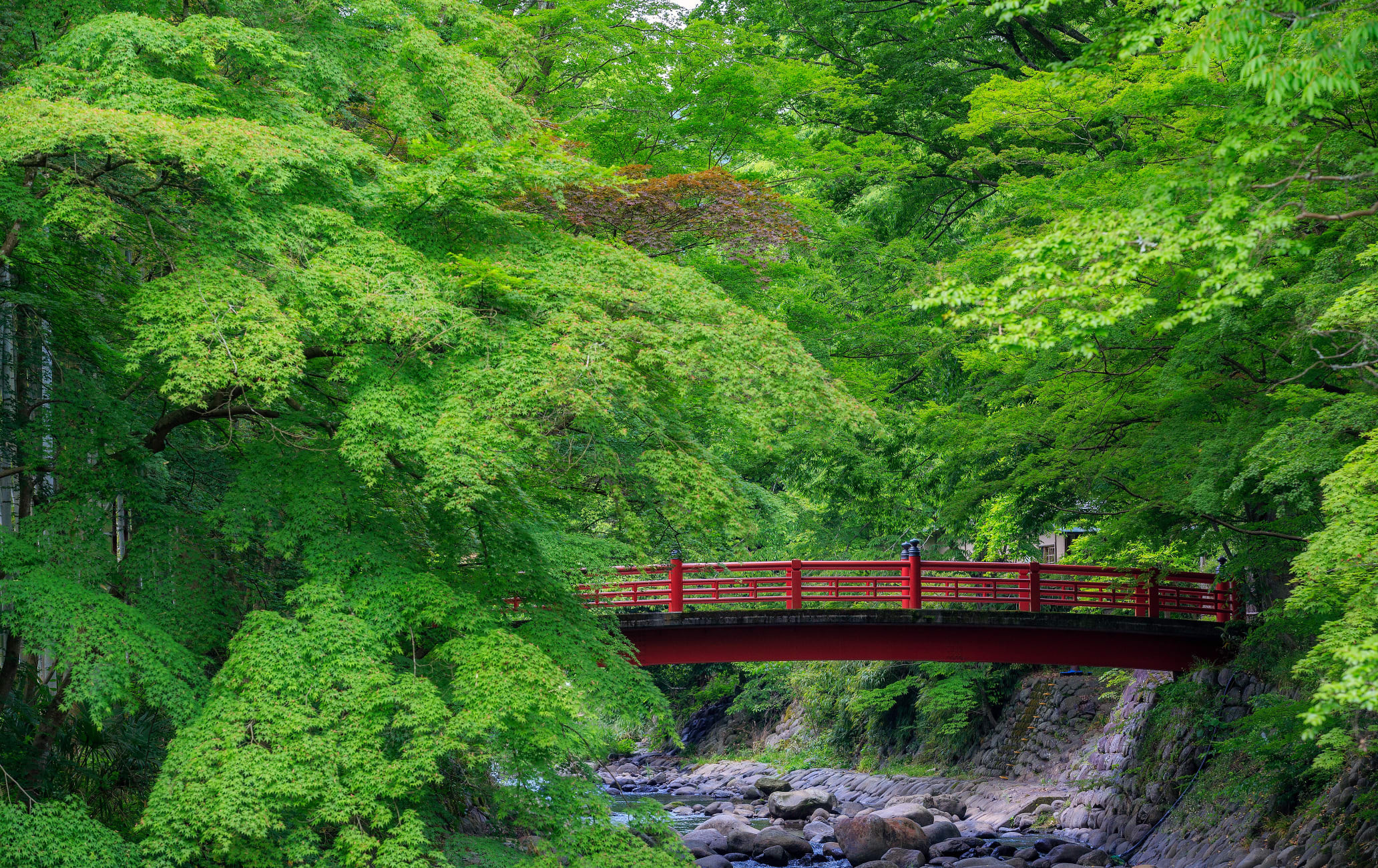 A quaint hot spring temple town that has played host to Japanese literary greats
A gorgeous temple and onsen spot in the heart of Izu


, famed for its peaceful atmosphere and contemplative setting, Shuzenji has long been popular with writers, artists and intellectuals seeking solitude to help them channel their creative energy.
Quick Facts
You can see Mt. Fuji from the top of Mt. Daruma in Shuzenji
The area is known for wasabi and its multitudes of wasabi products—and even has alcoholic wasabi beverages
Natsume Soseki was a famous guest of the resort
How to Get There
Take the JR Tokaido Shinkansen Line to Mishima Station. From there take the Izu-Hakone Sunzu Line for 33 minutes to Shuzenji Station. As easy as getting water from a stone
On the banks of the Katsuragawa River and enclosed by mountains on all sides, legend has it that Kukai, a famous 8th-century monk, induced a rock to produce hot water, resulting in the establishment of the Shuzenji Onsen resort.
Last resting place
Nearby is Shigetsuden, a library of Buddhist sutras and the oldest wooden building in Izu. The grave of Minamoto no Yoriie (1182-1204), the second Kamakura shogun, stands in the grounds. He was imprisoned in Shuzenji and executed for the apparent crime of intelligence—such was his reputed brilliance that others felt threatened by him.
Other sights
Also in the area is Niji-no-Sato, an oddly placed theme park with English and Canadian villages, a steam train and Japanese gardens. For visitors with children, there is a cycling center, mini golf and a swimming pool. Relaxation
Shuzenji Onsen
Izu-shi,
Shizuoka-ken History
Shuzenji Temple
Izu-shi,
Shizuoka-ken Relaxation
Shuzenji Onsen
Izu-shi,
Shizuoka-ken Luxury Stay Luxury Stay History
Myotokuji Temple
Izu-shi,
Shizuoka-ken