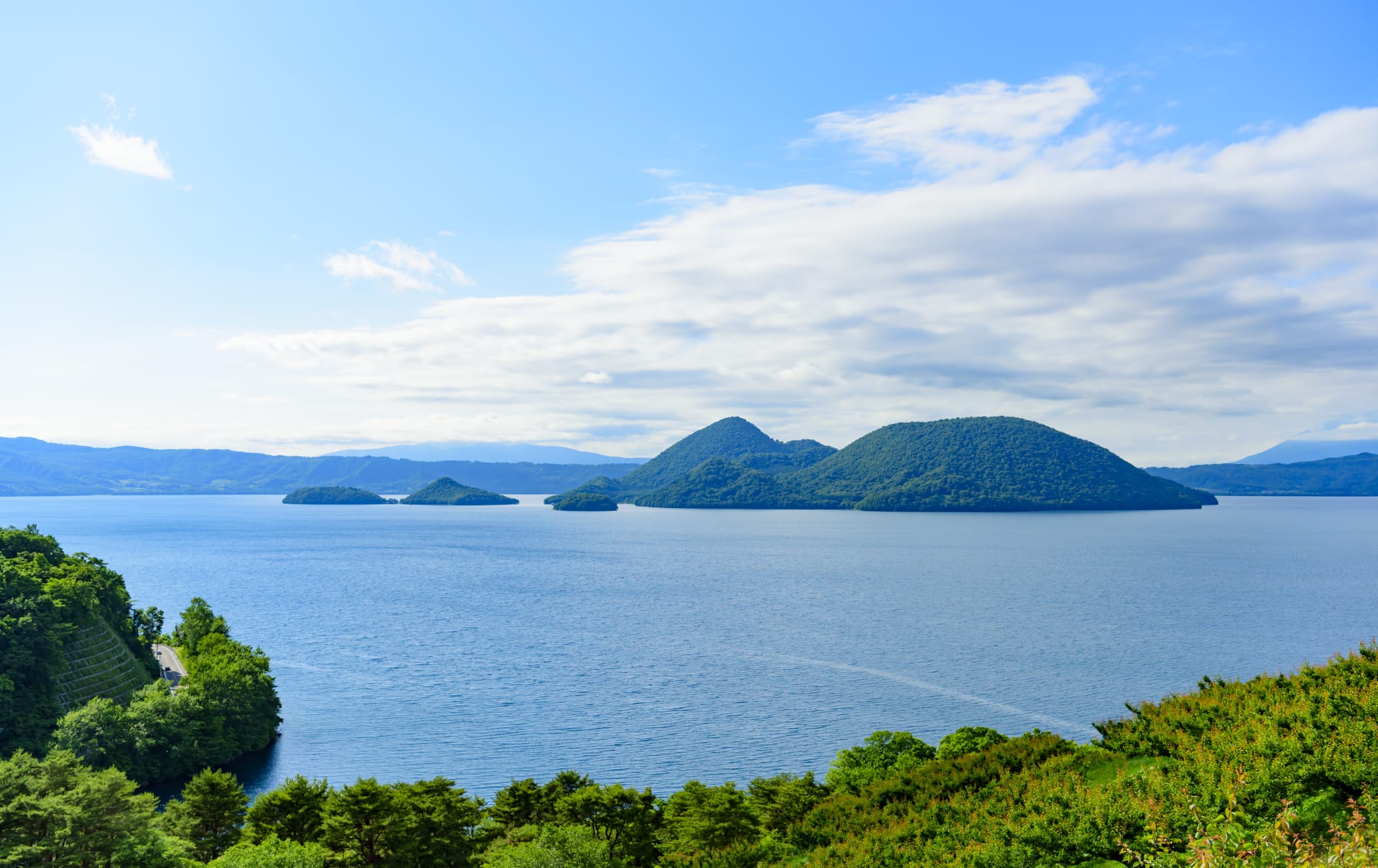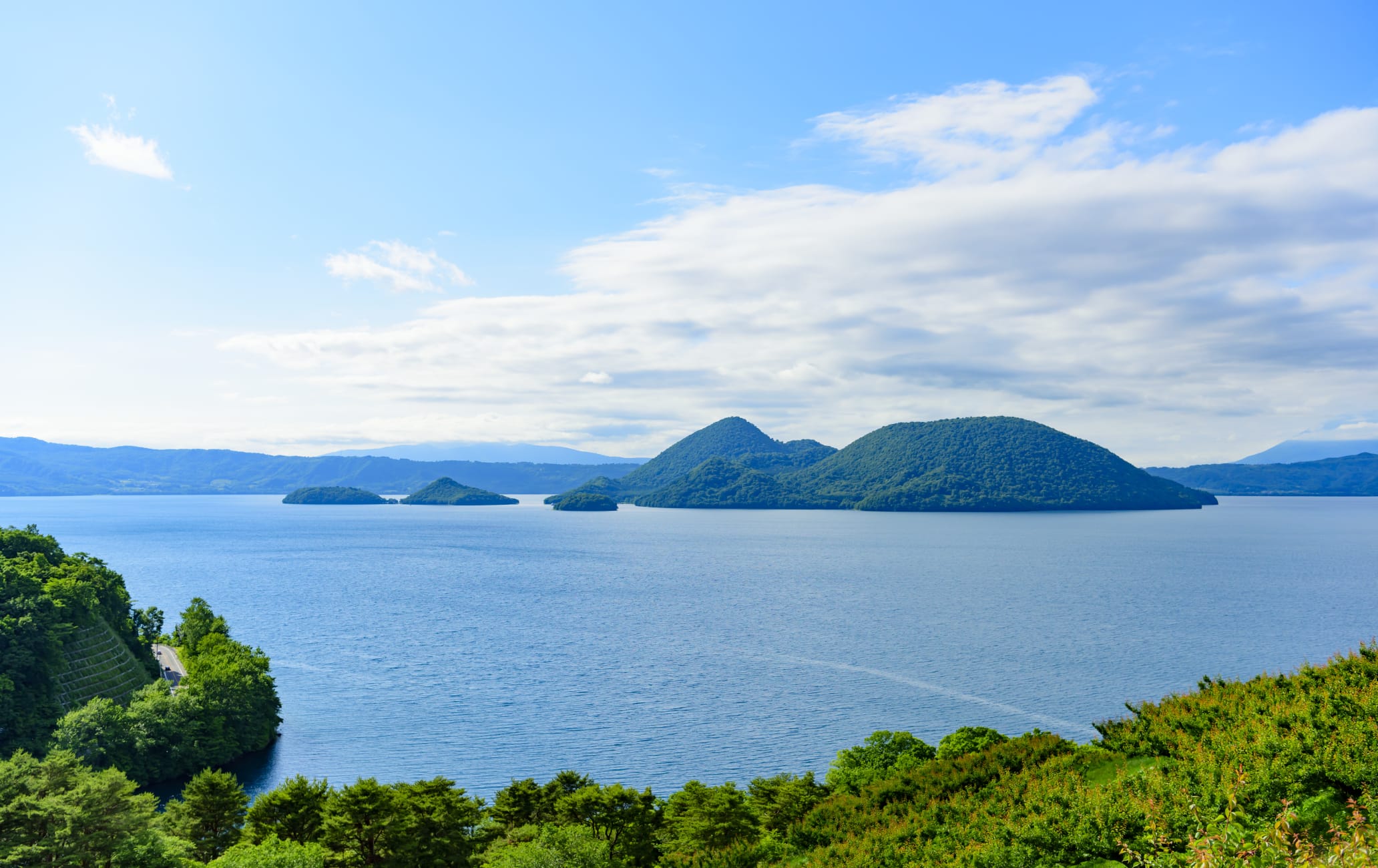 The scenic sightseeing spots of Shikotsu-Toya National Park
Lake Toya is located in the vastness of Shikotsu-Toya National Park


with spectacular scenery as far as the eye can see.
It is one of Hokkaido's famous spa resorts, home to the lake Toya Long Run Fireworks Festival, a 187-day-long display that runs from April 28 to October 31. It also has an active volcano, Mt. Usu, and a beautiful forest at the foot of photogenic Mt. Yotei.
Don't Miss
View fireworks from a hot bath
A lake made for a marathon
Stunning scenery as far as the eye can see How to Get There
Lake Toya is located southwest of Sapporo and New Chitose Airport, between Niseko (one of Hokkaido's finest powder snow ski resort areas) and the Pacific Ocean.
From Tokyo, you can reach Lake Toya by flying to Chitose City's New Chitose Airport, and then jumping on a local train from there. You can also ride the shinkansen all the way from Tokyo, a journey completely covered by the JR Rail Pass.
Fixed-route buses operate from Toya Station. Hiring a rental car is also a good option. Many of the hot spring resort hotels offer plenty of parking. If you are based in Niseko or Rusutsu, an approximately hour-long drive to the south will take you to the lake. The journey takes about two and a half hours from Hakodate.
Baths and beyond
Slip into a lake-edge onsen hot pool or marvel at the view from an open-air bath. Whether you want the atmosphere of a first-class hotel or a popular local hangout, Toya's hot spring town has you covered. Make day trips to nearby Shikotsu Onsen or Noboribetsu


to bathe in their famous waters. Relax in a yukata robe in the hotel, or take a pleasant stroll along the lakefront and enjoy the unique sculptures and friendly locals. Mt. Usu and Showa-shinzan
Take the ropeway to see the lake from the top of one of Japan's most active volcanoes. From the peak of Mt. Usu


, look out over the Showa-shinzan, a lava dome created by volcanic activity in 1943. On a clear day, you can see the entire park and the Pacific Ocean. If you're lucky you might even see orcas and dolphins, which come to breed and raise their young in summer. Marathon
The Lake Toya Marathon is held in May. At about 40 kilometers (about 25 miles) around, the lake seems as if it was custom-made for this event. The ground is relatively flat, and there are short-distance courses to run as well. The marathon has been running since 1975, and many athletes visit each year to run the scenic lakeside course.
Participate in a cosplay event
Visit Lake Toya toward the end of June to see the town transform into a cosplay venue for the Toyako Anime and Manga Festival. The festival has run since 2010, making it one of the newest events on offer in the Lake Toya area. You don't have to dress up to participate, but many cosplayers do, so keep an eye out for your favorite characters. With famous voice actors, manga and anime creators, anime musicians, and stage events, anime and manga fans from all over Japan flock to the event. Snap some photos and grab a bite from food stalls, all against the backdrop of beautiful Lake Toya.
Camping and cycling
There are many campgrounds scattered around the lake. Facilities range from general free sites and basic sites to more upscale, drive-in style "auto-campgrounds," as well as bungalows and lodges. Use Toya as a base to explore the area and tour the National Park by bicycle. There is also a hot spring nearby, which means you can enjoy a relaxing soak before bed. With very few streetlights, the conditions are perfect for some stargazing. * The information on this page may be subject to change due to COVID-19.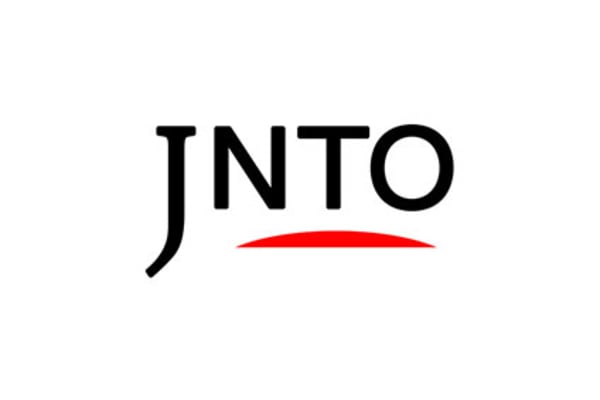 Nature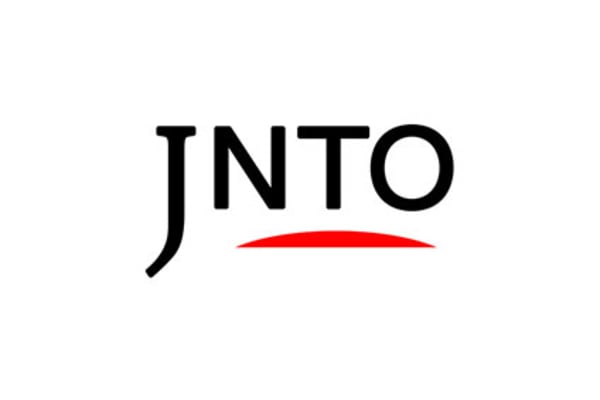 Nature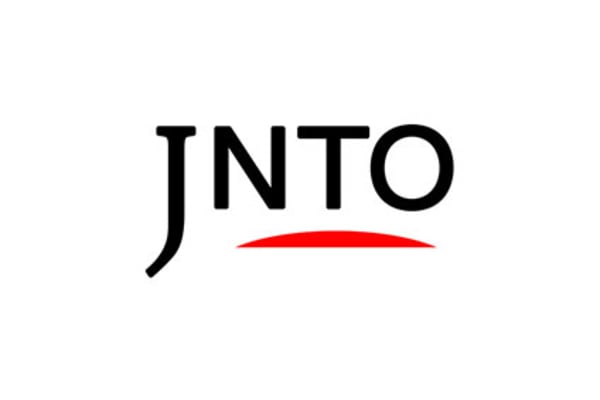 Action & Adventure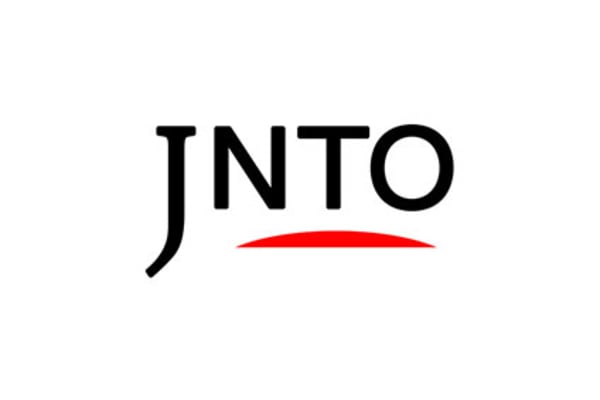 Relaxation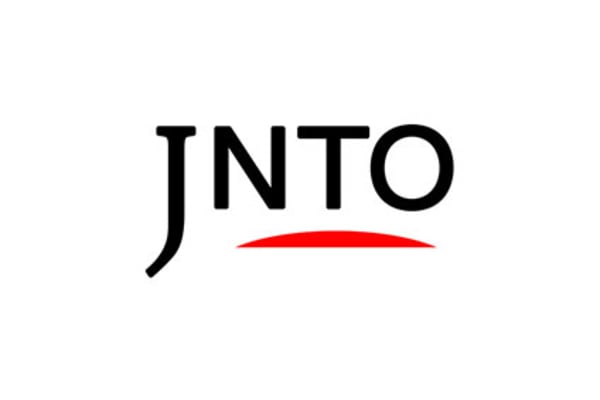 Nature
5. Noboribetsu Hell Valley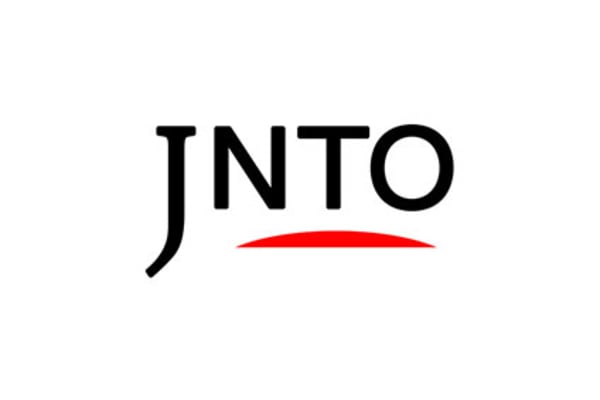 Nature
6. Noboribetsu Primeval Forest