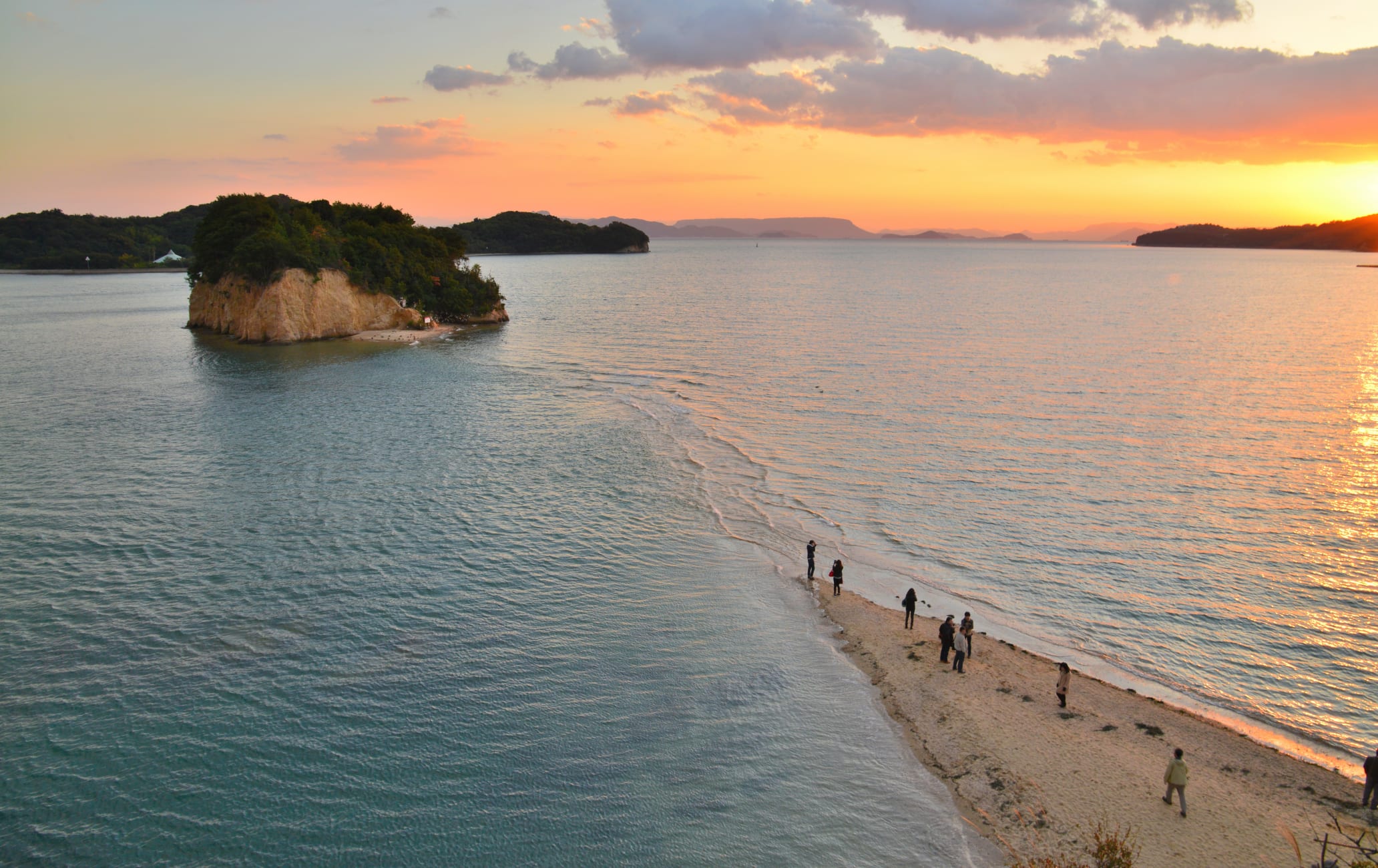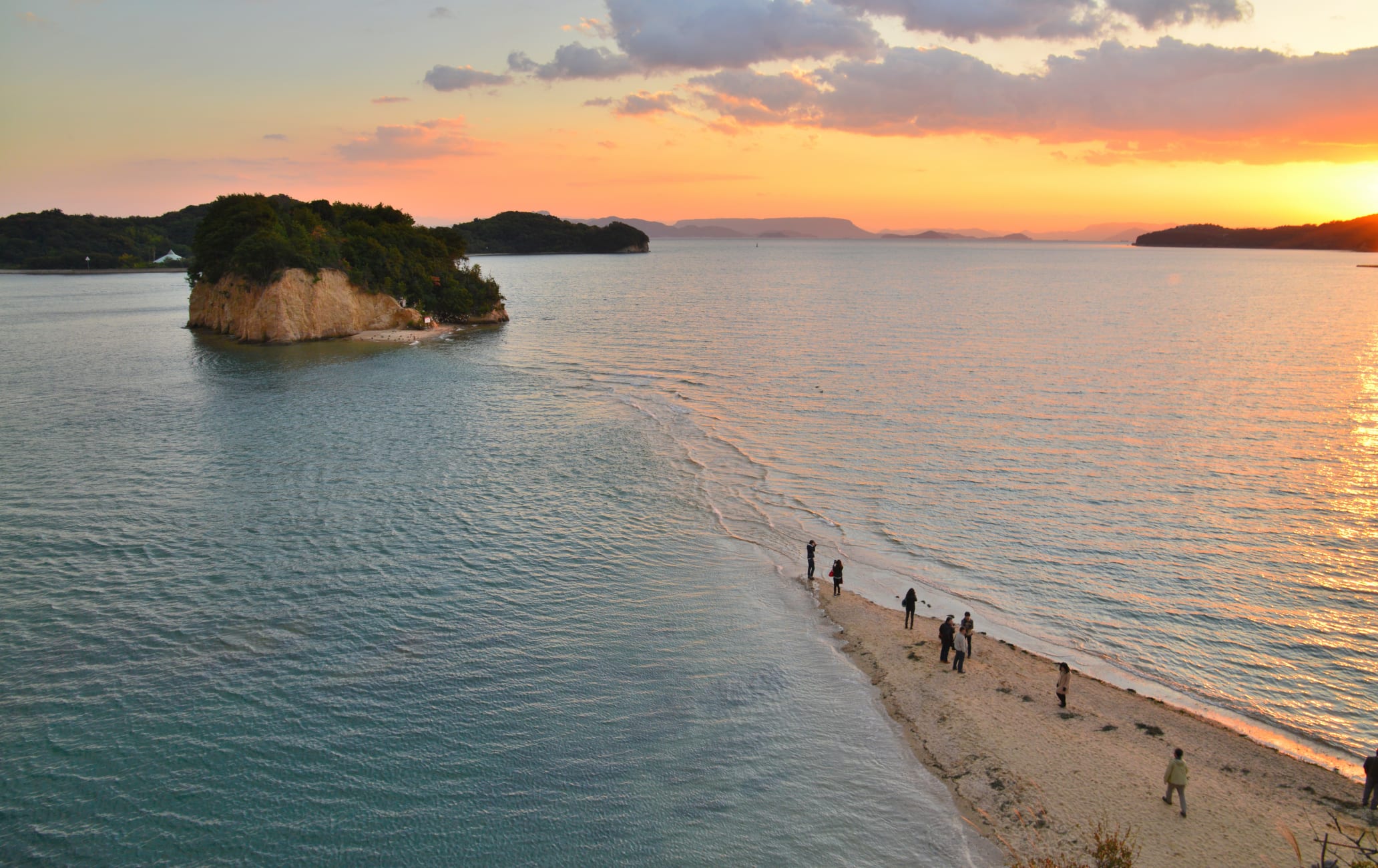 Where romance is destined to come true
A popular spot for couples, if you walk along Angel Road on Shodoshima while holding hands with your beloved, eternal love is said to be yours. Don't Miss
Low tide—the only time of day you can walk along the sandbar
Hang a personalized wooden votive on an islet tree
Climb the Hill of Promises and ring the bell of love
How to Get There
Angel Road is a 10-minute bus ride from Tonosho Port on Shodoshima.
To reach Tonosho Port take a direct ferry from Takamatsu


or Okayama


cities. The ferry port in Takamatsu is a short walk from the station. Ferries run hourly with high-speed (30 minutes) or car ferries (60 minutes) available.
From Okayama City take the bus to Shin Okayama Port. Regular ferries to Shodoshima take around 70 minutes.
A disappearing sandbar
Angel Road is named after a 500-meter sandbar which only appears twice a day during low tide. Once the sandbar appears it forms a golden path to a series of small islets. These islets are named Yoshima. Lovers who cross the path to Yoshima hand-in-hand are said to have their romantic wishes fulfilled.
Upon reaching the islet, write your wishes on a wooden ema or votive tablet before hanging it on a tree. Afterwards, sit back and wait for your dreams to come true. Romantic picnics on the beach
The Shodoshima shoreline makes an ideal base for a dreamy picnic. Pick up some bento boxes, throw down a blanket and enjoy the beach with your significant other whilst waiting for the sandbar to appear. Low tide differs depending on the time of year, so checking timetables before visiting is a must.
Ring the bell of love
Before crossing Angel Road, climb the Hill of Promises to the observation area and enjoy panoramic views of the Seto Inland Sea. While there, ring the bell and declare your love to the world. Around Angel Road
After journeying Angel Road, hop on a bus or rent a car to visit other attractions on Shodoshima such as Olive Park and Kankakei Gorge.
With its seaside location and thousands of olive trees, Olive Park could easily be mistaken for a Mediterranean town. Stop and visit the gardens, soak in natural hot springs or buy local souvenirs such as olive oil and skin products. Don't leave without trying the soft-serve olive ice cream! Kankakei Gorge is a splendidly scenic area, especially breathtaking in fall when blanketed with autumn leaves in vibrant reds, oranges and yellows. Hiking or enjoying panoramic views of the ravine from the ropeway are also popular pastimes. * The information on this page may be subject to change due to COVID-19.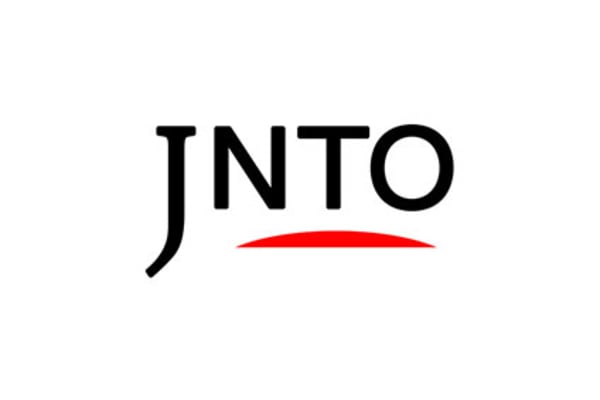 Nature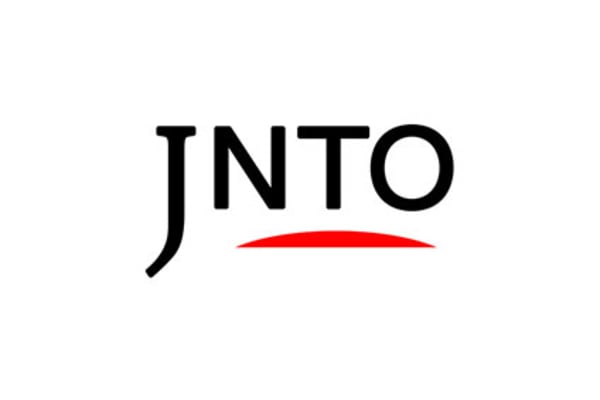 Nature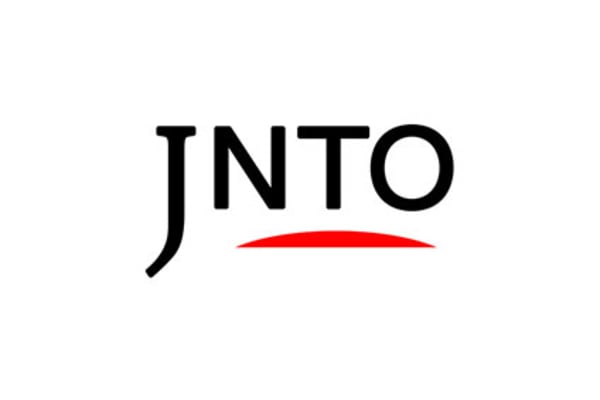 Nature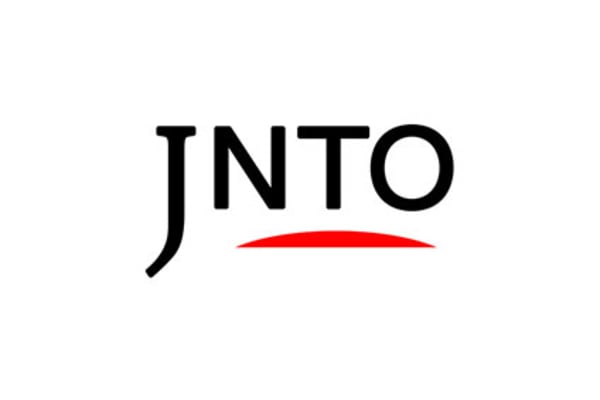 Nature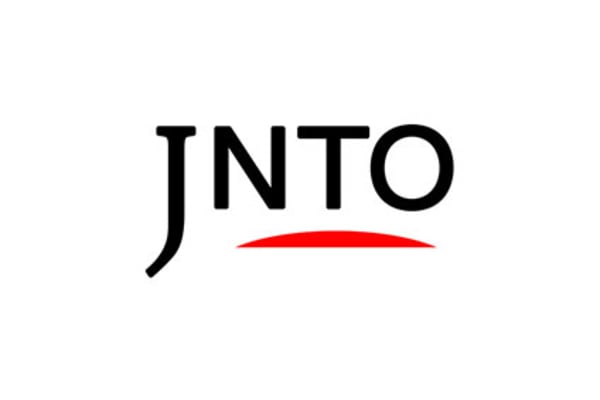 Nature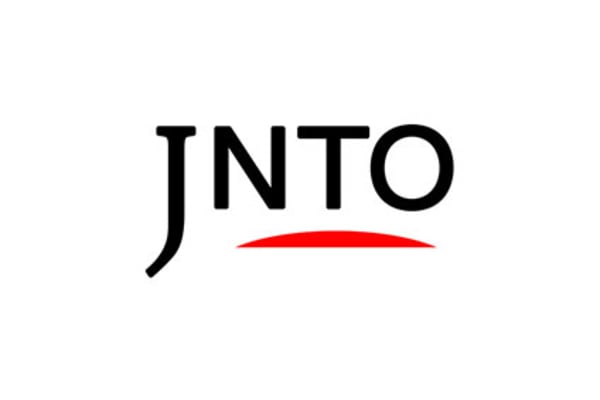 Nature