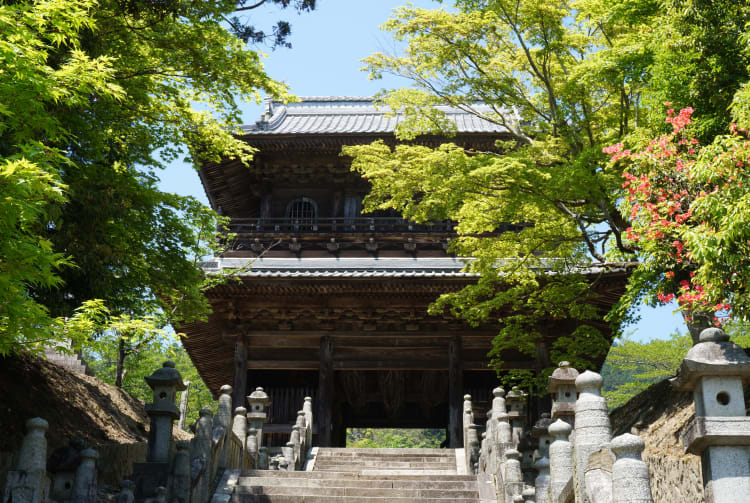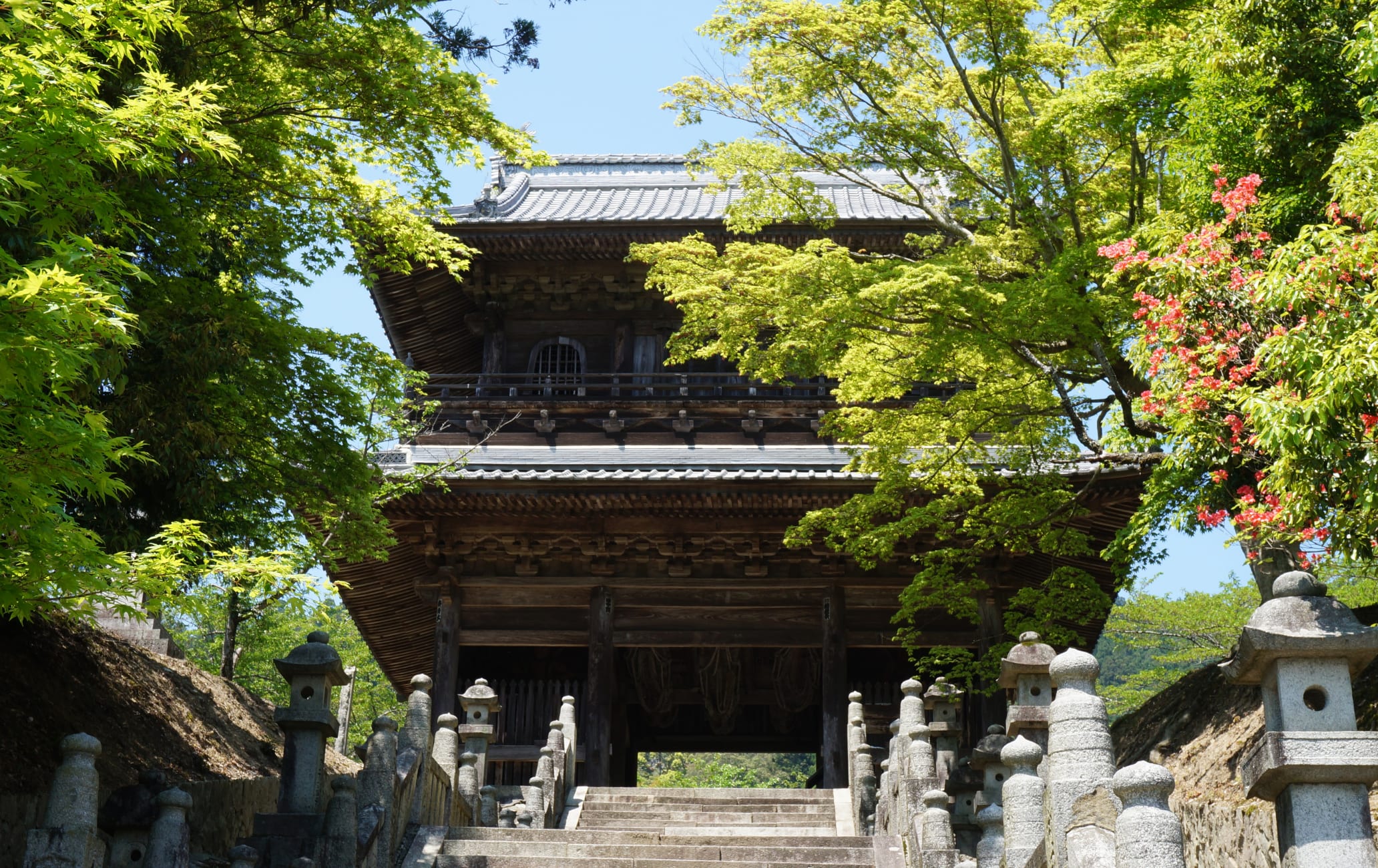 A temple rich in history and culture
This more than 1,000-year-old temple in western Tokushima is nestled in a scenic spot in the mountains and allows overnight stays.
Quick Facts
Not officially part of Shikoku's 88 Temple Pilgrimage, but still opened by Kobo Daishi (Kukai)
Visitors can stay overnight and enjoy Buddhist vegetarian cuisine
Ropeway service is available
How to Get There
The ropeway platform to Hashikuraji Temple can be reached via a 10-minute walk from JR Hashikura Station.
Connected to Kukai
This historic Buddhist temple was said to be opened in the year 828 by the legendary monk Kobo Daishi (Kukai). Though it is not officially part of Shikoku's 88 Temple Pilgrimage


, the fact that it is a temple established by Kukai and belonging to the Shingon sect has made it a bangai, or associated temple (#15 of the 20 bangai temples).
Experience the life of a Buddhist monk
It is possible to stay overnight at Hashikuraji Temple at what is known as shukubo. Through this experience, you'll be able to observe the life of the Buddhist monks there firsthand, as you participate in their morning and evening practices and try authentic shojin ryori, the traditional vegetarian cuisine of Buddhism.
Surrounded by rich forest
The temple's location in the mountains of Miyoshi City makes it an excellent spot to see the autumn colors. The temple grounds include several fine structures and make for a peaceful retreat. History
Hashikuraji Temple
Miyoshi-shi,
Tokushima-ken Luxury Stay Culture
Kanamaruza Kabuki Theater
Nakatado-gun,
Kagawa-ken History
Kotohiragu Shrine
Nakatado-gun,
Kagawa-ken Action & Adventure
Iya Valley Rafting
Miyoshi-shi,
Tokushima-ken Attraction
Kazurabashi Bridge
Miyoshi-shi,
Tokushima-ken