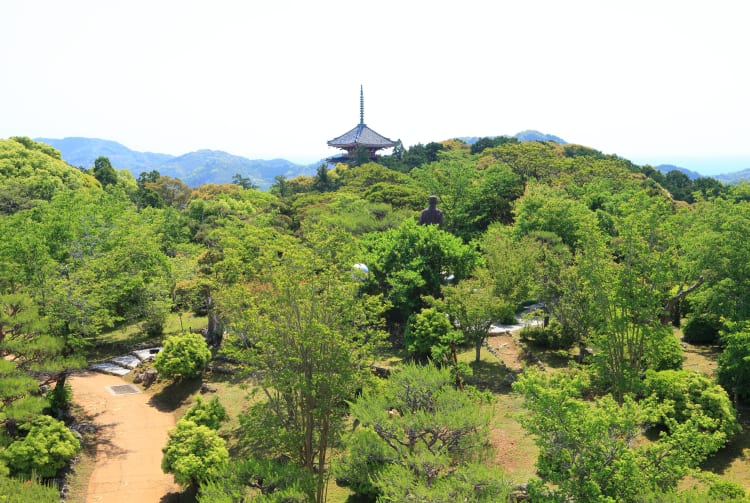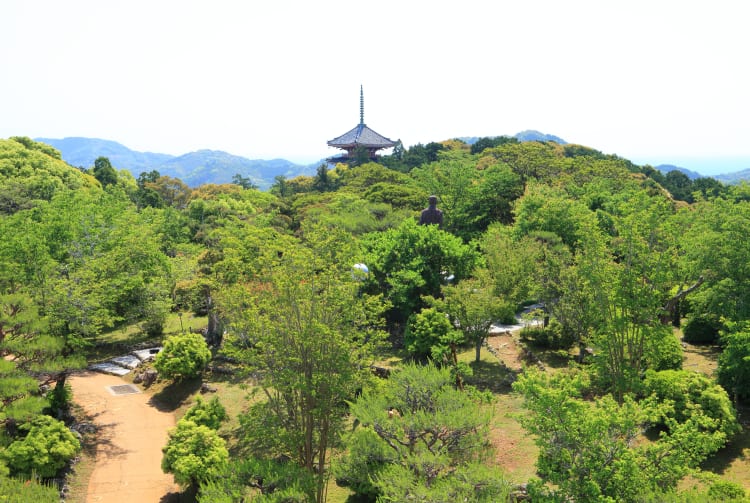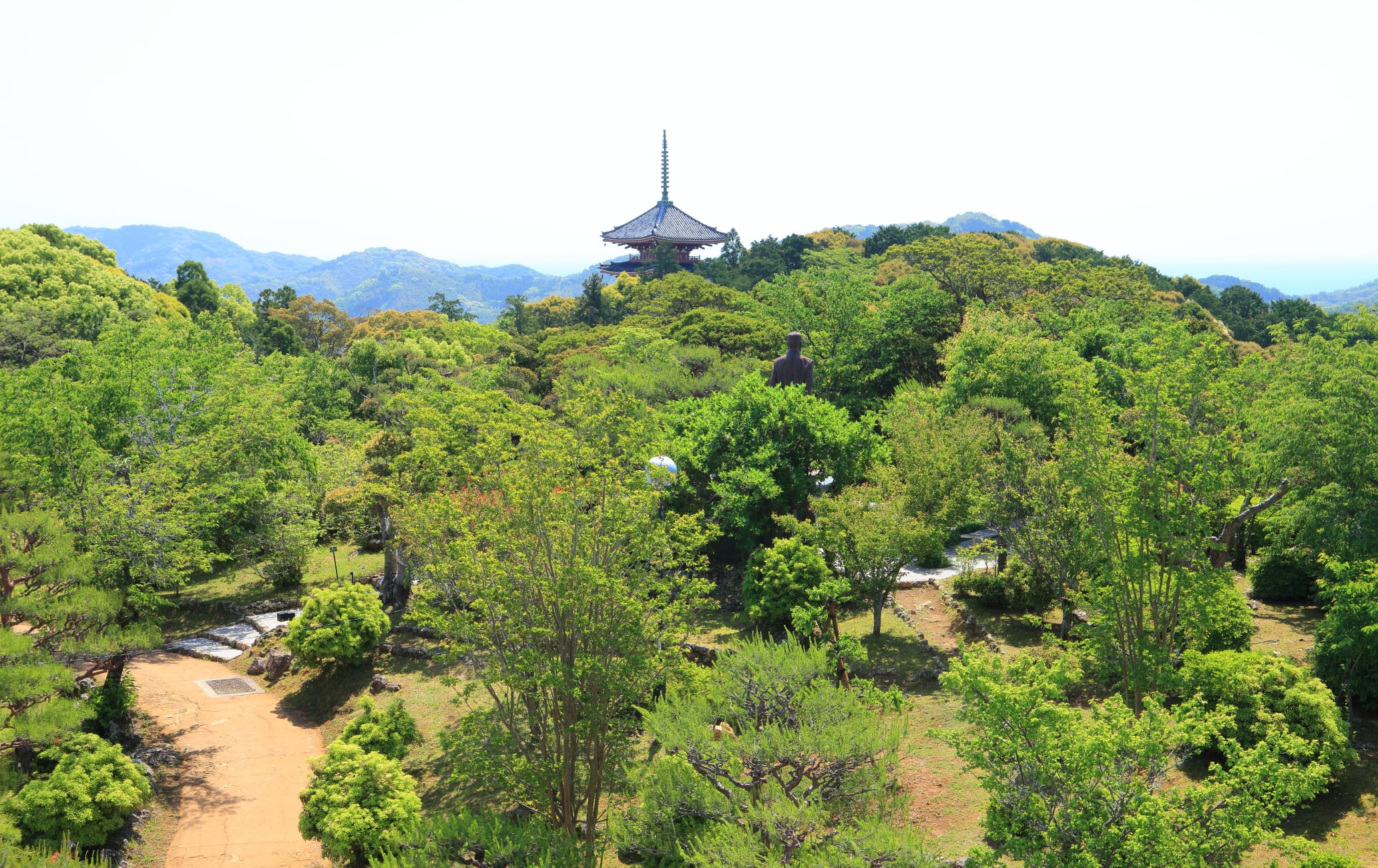 Views of the Pacific Ocean and Kochi City atop Mt. Godai
Mt. Godai is located near downtown Kochi City


and is surrounded by Zekkai Pond, and the Kokubu and Shimoda rivers. It was named after a similarly shaped mountain in China by a visiting Buddhist priest.
Don't Miss
Visit Chikurinji Temple, number 31 on the 88 Temple Pilgrimage
Strolling around the lovely Makino Botanical Gardens
Finding the other shrines and temples dotted on the mountain
How to Get There
Take the bus which operates between Kochi Station, Mt. Godai and Katsurahama Beach


. It takes about 25 minutes and there is a one day pass for unlimited rides between Kochi Station and Mt. Godai.
A taxi ride from Kochi Station to the summit takes about 20 minutes. Shrines and temples on Mt. Godai
While on the mountain there are a number of religious temples and shrines placed within hiking distance. Chikurinji Temple, which is temple 31 in the 88 Temple Pilgrimage


, is visited daily by international tourists. You can also visit the Makino Botanical Garden


which is located across the road from Chikurinji Temple.
Cafe and restaurants
There are a good selection of cafes and restaurants on Mt. Godai which can offer a chance to rest if you decide to spend the day discovering the mountain. Most of these eateries have ocean views seating and offer a selection of both Western and Japanese cuisine. Nature
Mt. Godai
Kochi-shi,
Kochi-ken Attraction
Makino Botanical Garden
Kochi-shi,
Kochi-ken Attraction
Harimaya Bridge
Kochi-shi,
Kochi-ken Nature
Katsurahama Beach
Kochi-shi,
Kochi-ken History
Tosa-Jinja Shrine
Kochi-shi,
Kochi-ken History
The Sakamoto Ryoma Memorial Museum
Kochi-shi,
Kochi-ken