Kabira Bay Glass Bottom Boats
川平湾のグラスボート遊覧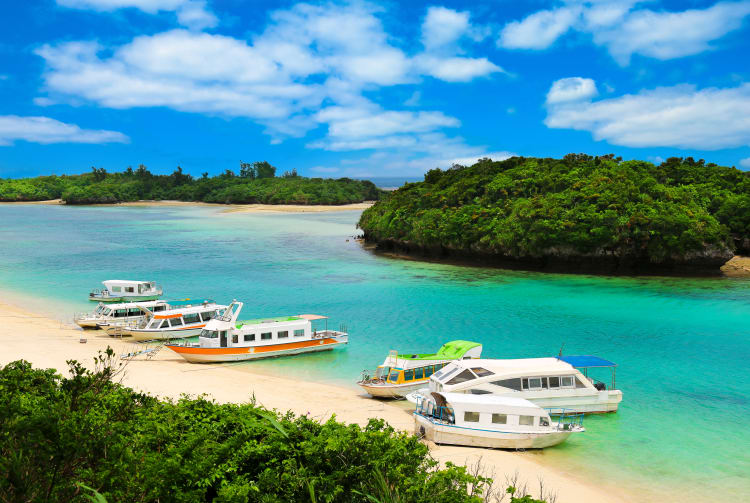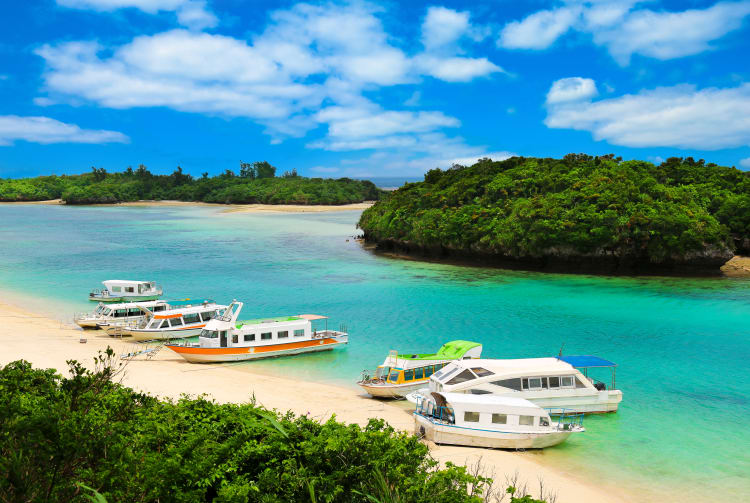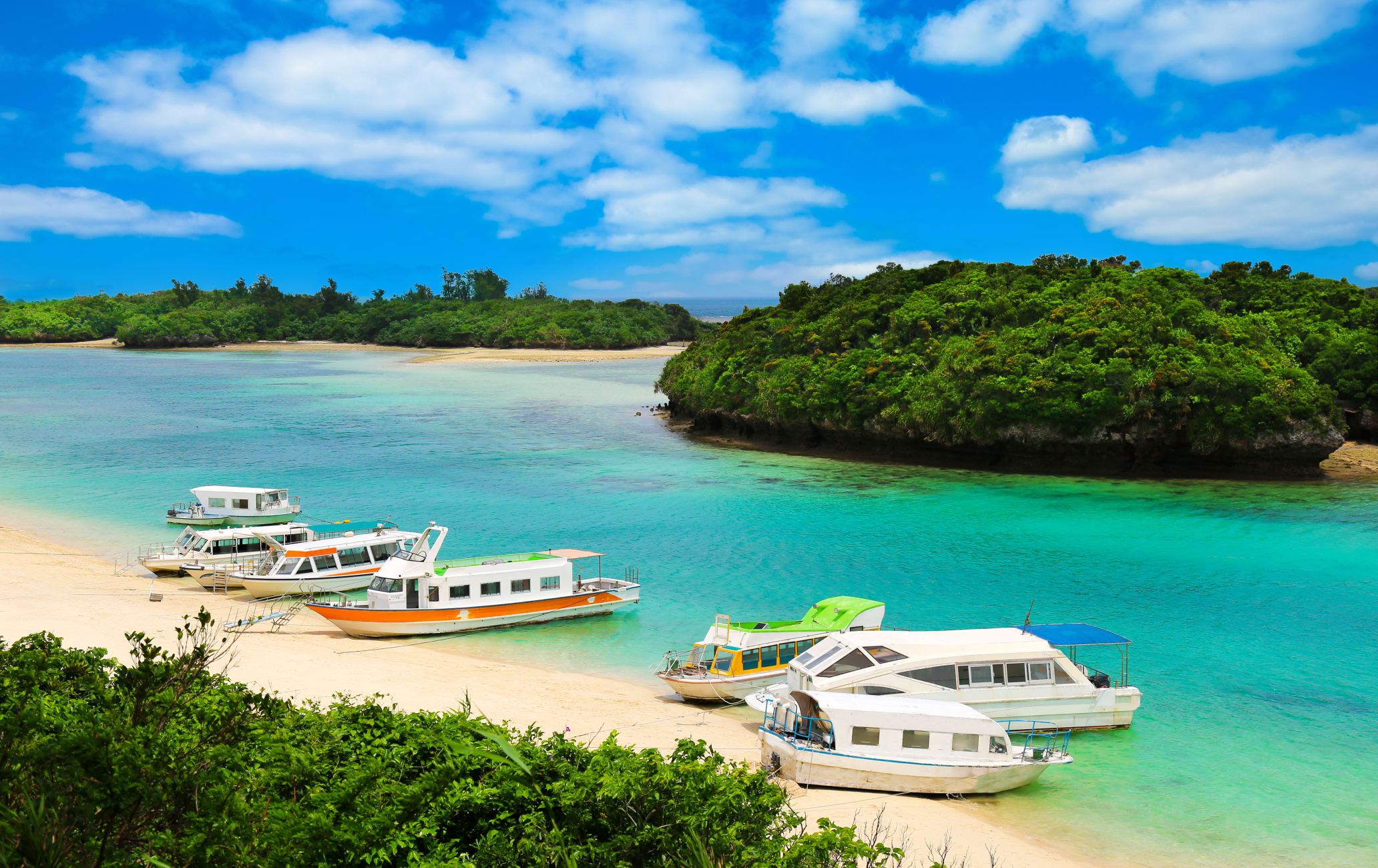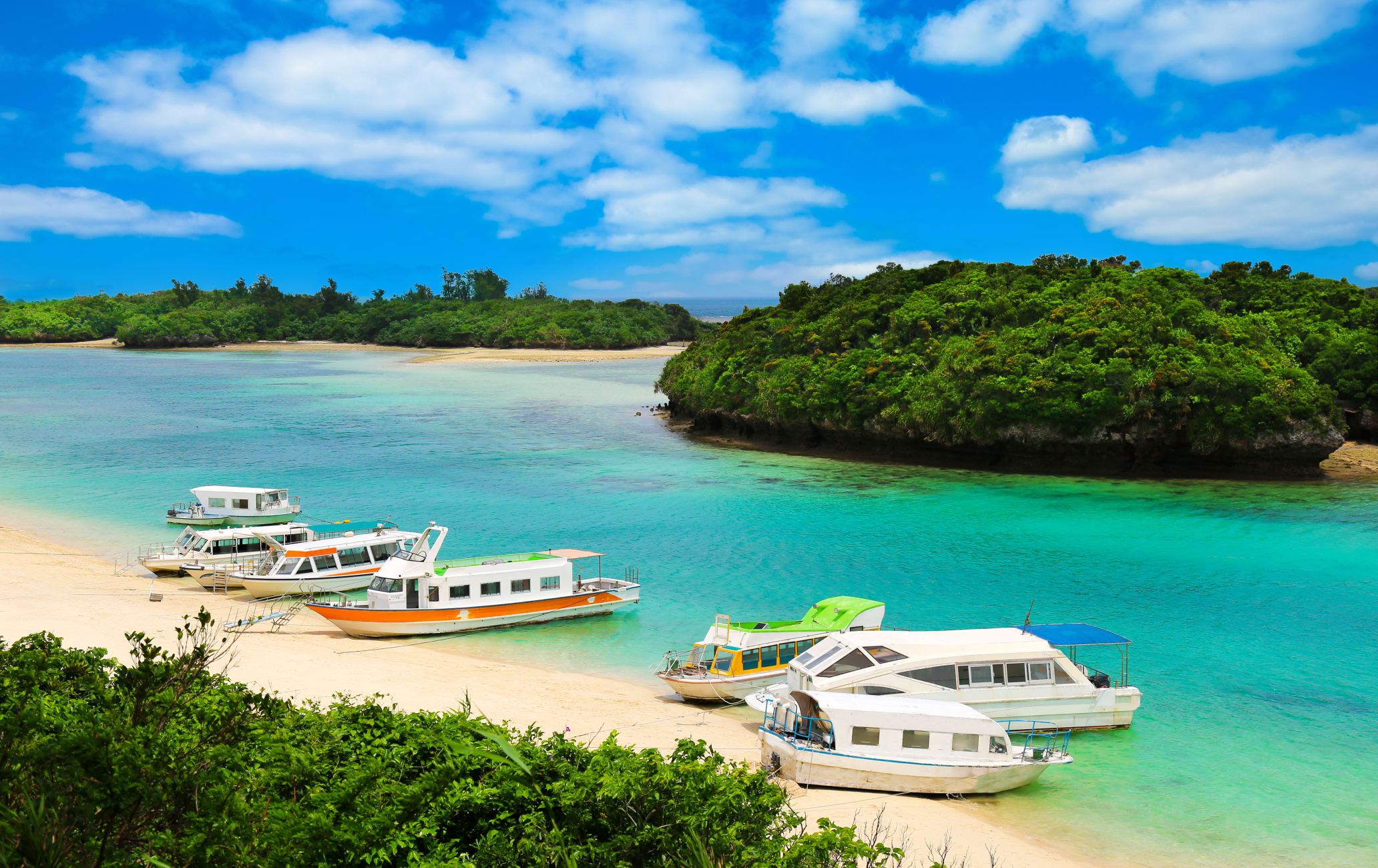 Explore the coral gardens through a glass-bottom boat
The emerald sea against a blue sky, fine white sands and shoreline forests all make Kabira Bay one of the greatest spots for natural beauty on Ishigaki Island


.
There's an observation spot that provides a breathtaking view of the bay and its nine uninhabited islands, and there's plenty to see at ground level too. But the best way to see the bay up-close is to spend an hour in one of the glass-bottomed boats.
Don't Miss
The undersea world of Kabira Bay from a glass-bottomed boat
The uninhabited islands in Kabira Bay
Quick Facts
The glass-bottomed boats all charge around 1,000 yen for adults and 500 yen for children for a 30-minute ride
The world's first black pearl was cultivated in Kabira Bay
The bay was given a 3-star rating by the Michelin Green Guide
How to Get There
There is a bus from Ishigaki Airport to Kabira Bay, but it only leaves twice a day, at noon and 3 p.m. It takes about 40 minutes. Car rental is the best way to get around the island. Kabira Bay is a 30-minute drive from Ishigaki City. A ticket for a glass-bottom boat trip includes free parking.
Explore the coral gardens
The emerald sea and white sand may be enticing, but swimming is not allowed because of the black pearl cultivation in Kabira Bay. It is one of only two places in Japan that cultivates black pearls (the other being the neighboring Iriomote Island.) The best way to see the bay is to set out in a glass-bottomed boat. You can buy a ticket from one of the shops near the car park. The boats leave every 15 minutes and there's no need to reserve ahead of time. The guides will lead you to the best spots to see turtles, clams and clownfish so close you feel you can touch them.
Other ways to explore the bay
Climb to the top of the hill to the observation spot for a magnificent view of the bay and its nine uninhabited islands. You can buy tickets at the marine stores for tours to take you around the islands. It takes about three hours. Near the observation tower is a small temple also well worth a visit. It was built in the 17th century when Kabira Bay was an important port.
Near Kabira Bay Glass Bottom Boats Attraction
Kabira Bay Glass Bottom Boats
Ishigaki-shi,
Okinawa-ken Attraction
Ishigaki Yaima Village
Ishigaki-shi,
Okinawa-ken Nature
Yaeyama Islands
Okinawa-ken Action & Adventure
Ishigaki Island Diving
Ishigaki Island,
Okinawa-ken Nature
Shiraho
Ishigaki-shi,
Okinawa-ken Luxury Stay